San Jose used to be the capital of California and thrived on a community of labor-driven farmers. The city was founded in 1849, as the state's first settlement, and was named the capital three years later.
While San Jose has a lot of history, it's very different today. San Jose went from being a small settlement to a bustling metropolitan hub. With a population well over one million, San Jose is the third-largest city in California and the 10th most populous city in the country.
And while San Jose isn't given as much attention as San Diego and Los Angeles, it's one of California's greatest cities. San Jose is also one of the wealthiest cities in the world. It's so well-known that it earned the nickname Capital of Silicone Valley, derived from the high cost of living and many tech startups. The nickname is fitting, as the average value of a home in San Jose is over one million dollars.
So, is it worth it to pursue a law career in San Jose? Absolutely! San Jose is the highest-paying place to practice law in the country. The median lawyer salary in San Jose is upwards of 200,000, which is almost $100,000 more than the national average.
San Jose is an exciting place to practice law. While the crime rates are on-par with the national average, the city has unique opportunities. For example, business law yields high returns in the city, and the city is home to the Lincoln Law School of San Jose.
With San Jose being one of the best places to practice law in the country, there is a lot of competition. Aspiring lawyers need to work hard, and the first step is the LSAT exam. With intense competition, getting the best LSAT tutor in San Jose can give you the edge you need.
What to Look for in LSAT Tutors
There are a lot of tutors in San Jose. While it's not the capital of California, it's still a big city filled with a lot of choices. With so many options, it can be challenging to settle on one. Luckily, there are a few attributes you can look for to help you determine if a tutor is a good fit.
High LSAT Scores
First and foremost, you should look for tutors that did well on the LSAT. The LSAT score ranges between 100 and 180, with the top 90% of people scoring between 170 and 180. While a 160 is a good LSAT score, you should look for tutors that scored higher than 170.
While LSAT scores are essential, some tutors have degrees that help them stand out. For example, a tutor has a Juris Doctor degree from Harvard School of Law; there is a good chance that they're qualified to help.
Flexible Scheduling
High LSAT Scores and tutoring experience are essential, but if you can't find time to study, it doesn't help. Before you decide on a tutor, take some time to check their availability. If you work full-time or part-time, it's best to work with online tutors that have flexible schedules.
Tutoring Experience
Tutors should have a lot of experience. While every tutor has to start somewhere, the LSAT exam shouldn't be taken lightly. When you're looking for a tutor, you should make sure they have more than forty hours of tutoring experience. Tutoring hours aside, the right amount of positive reviews is also significant.
While tutoring hours should be the first thing you look for, it's also wise to look for tutors with a background in teaching. Professors and teachers have the skills needed to evaluate students and identify weaknesses accurately.
Online vs. In-Person LSAT Tutors
Once you know what to look for in a tutor, it's time to choose between in-person or online sessions. While there are benefits to both, each style suits different needs.
In-Person Tutoring
We'll start by going over in-person tutors. In-person tutors can work for organizations or on their own and offer a classroom-like approach to tutoring. In-person tutors also tend to use strict schedules and face-to-face interaction to hold students accountable.
For students that need a strict study routine to stay focused, in-person tutors are a great choice. It's difficult to cancel sessions, and the routine is typically determined after the first session. Sometimes, the structure that comes with a lack of flexibility is what's needed to pass the LSAT exam.
The downsides to in-person tutoring include possible commute times and a higher cost. The lack of flexibility can also be a drawback, but that depends on a student's preferences.
Online Tutoring
Online tutoring is a recent innovation that's become popular and effective. Remote coaching used to be unreliable, but with video calls, it's become a great alternative to in-person tutoring.
Online tutoring is more flexible than in-person tutoring, and sessions are typically more affordable. Aspiring lawyers can have loaded schedules, so the open availability that most online tutors have can be a lifesaver.
The drawback of online tutoring is the lack of in-person observation. When tutors aren't in the same room, there is a disconnect. As good as video calls are, it's not the same as having someone work with you face-to-face.
| | | |
| --- | --- | --- |
| | Online Tutors | In-person Tutors |
| Flexible schedule | ✔ | ✘ |
| No commute | ✔ | ✘ |
| Cost-effective | ✔ | ✘ |
| Face-to-face interaction | ✘ | ✔ |
| Peer support | ✘ | ✔ |
The Best LSAT Tutors in San Jose, California
The competition in San Jose is fierce, so we're going to show you some of the best tutors in the city. Below, there are a handful of tutoring options for online and in-person tutoring.

LSATMax Tutors
LSATMax is a nationwide LSAT preparation company. Tutors that work with LSATMax have experience tutoring students from many different backgrounds, and their study routines are proven to work. LSATMax has helped students improve their scores by over 20 points.
The reason LSATMax tutors are capable is that every tutor has passed the LSAT exam. Not only have they passed the exam, but they've all scored within the 99th percentile. That means that all LSATMax tutors have previous scores of at least 170.
LSATMax also knows how expensive test preparation can be. For this reason, LSATMax allows students to finance tutoring sessions, and there are different packages to choose from. While each study option includes various benefits, the least expensive option is affordable, flexible, and proven to work.
Cost: Depends on hours ($216/hour least expensive package)
Location: Online Only (Video or Phone Conference)
Financing: Yes (via Affirm)
Qualifications: 99th percentile on the LSAT
Link: https://testmaxprep.com/lsat/tutoring
---
Mena
Mena is a great LSAT tutor with an impressive background. She graduated from Harvard Law School, one of the best law schools in the country, and received an LSAT score that put her in the top 1%. Mena has also been tutoring for a decade, and before she started, she practiced law.
Mena is straightforward and honest with her students. Her strengths are the logic games and logic reasoning sections of the LSAT, and she likes to know if she's a good fit for a student before getting started. On average, students that work with Mena improve their scores by 12 points, with some improving their scores by 20 points or more. Unfortunately, she recommends looking elsewhere for tutoring on the reading comprehension part of the exam.
Cost: $125/hour
Location: Hayward, California 94541 and online
Financing: No
Qualifications: Passed the LSAT exam, Harvard Law School – Juris Doctor
Link: https://www.wyzant.com/Tutors/CA/Hayward/9642077?ol=false
---
Max
If you're looking for an online tutor, Max is a great choice. He's one of the best tutors that Wyzant has to offer, and his reviews and ratings back him up. Out of his 300+ reviews, none are below five stars. That makes Max a great option, regardless of your background. If he's helped hundreds of people reach their goals, there is a good chance he can help you too.
What makes Max unique is his approach to the LSAT exam. While he employs traditional one-on-one tutoring methods, he specializes in helping students master practice tests. Over the years, he's looked over hundreds of exams and found that questions are worded in ways that trick students. So, if a student believes they made an obvious mistake, he makes sure that the student fully understands why a question was right or wrong.
Cost: $250/hour
Location: Online
Financing: No
Qualifications: 175 on the LSAT, University of Chicago – Economics, Philosophy
Link: https://www.wyzant.com/Tutors/CA/Los_Angeles/9590988?ol=true
---
Doug
Doug is a tutor with a lot of experience. He used to work with two test prep companies, Princeton Review and Kaplan, but went off on his own a few years ago. He's been tutoring students for nineteen years and helped over 2,000 students gain admission into undergraduate programs. Doug also tutors more than the LSAT and can help students prepare for the SAT, ACT, and other standardized tests.
Doug used to tutor in-person within the San Francisco Bay area, but he's moved to online sessions. Students can use Slack, Zoom, Skype, or other means to get in touch with Doug. While Doug uses a similar approach to Kaplan and Princeton Review, his approach is more flexible.
Cost: TBD by Doug
Location: Online
Financing: No
Qualifications: Passed the LSAT exam
Link: https://dougcouchman.com/?gclid=CjwKCAjwps75BRAcEiwAEiACMbVmbxq2xZ6uJUG32kjI7_TDeZZ3g30V7kLLFM5RJ-f-ReKnPgulphoCltkQAvD_BwE
---
Anna
Anna is an experienced tutor that's worked with students from across the country. She began her tutoring career in Alaska, where she had a lot of time to hone her skills and master the mechanics of the LSAT exam. Anna also scored within the 99th percentile, with a score of 173 on the LSAT.
Anna has a unique method of tutoring that focuses more on the mechanics of the exam than the content. While content is important, Anna learned that the LSAT is more about logic and thinking than memorization. For this reason, she helps students understand the fundamentals of the exam before discussing questions and scenarios.
Cost: TBD by Varsity Tutors
Location: Online
Financing: No
Qualifications: Georgetown University Law Center –Juris Doctor, passed the LSAT exam
Link: https://www.varsitytutors.com/tutors/878045648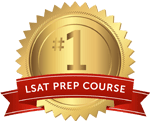 Get the #1-Rated LSAT Prep for free.
Try Risk Free
✓ No card required
✓ 1 minute setup