Columbus, Ohio's capital city, is well-known and respected. From famous sports teams, fast food empires, and diversity, Ohio has it all. In fact, 48 percent of all Americans live within 600 miles of Columbus. For most, it's only a short road trip away.
Columbus is also one of the largest cities in the country. It's the 15th largest city nationwide and has one of the most diverse populations. With an enormous population, crime has risen in the past decade. Lawyers can develop a successful practice or work for a firm that makes a difference in the community.
While Ohio is a safe place to live, Columbus is only safer than 7% of all cities in the country. For every 1,000 citizens, 4.8 are victims violent crime, and 35.91 suffer a property crime each year. These numbers are alarming to some, but they create a high demand for lawyers.
Lawyers in Columbus can expect to make $162,908 on average, which is $50,000 more than the national average. Students also have the opportunity to attend great law universities like Moritz College of Law. While getting into law school is complicated, with the promise of a great career ahead of you, it's worth doing.
What to Look for in LSAT Tutors
Columbus is a big city, and it's home to a lot of LSAT tutors. While there is an abundance of tutors, finding a high-quality tutor is no easy task. The LSAT can determine whether or not you get into your dream school, so passing with a high score is essential.
Education
The first place to start is a tutor's education. Tutors that went to well-respected universities are more likely to help you get into one. If you can't find a tutor that's graduated with a J.D., look for degrees in education, philosophy, math, science, writing, and English. Those degrees provide the skills needed to pass the LSAT exam.
While the school they went to is essential, so is their experience teaching. An excellent tutor knows how to convey material and build relationships with students effectively. So, look for tutors with experience as tutors, teachers, lawyers, and professors.
LSAT Scores
First and foremost, you want to find a tutor that passed the LSAT exam. If they don't have the LSAT listed in their credentials, you should avoid them. Not because they're a lousy tutor but because the LSAT is a difficult standardized test that requires a specific approach.
The LSAT has a lot of scoring options. The score ranges between 100 and 180, with the top 90% of students scoring 167-180. A score of 150-160 will get you into law school, but for students looking to gain admission to the best schools, a better score is needed. To get the best score possible, above 170, students should look for tutors that scored within the 99th percentile.
Scheduling Flexibility
Finding a tutor that's experienced and comes from a solid educational background is essential. Unfortunately, if they lack flexible scheduling, this can be a deal-breaker for some students. If you have a hectic schedule, make sure a tutor has the availability to accommodate that.
While flexibility is essential to some, other students succeed with rigid scheduling. Tutors that provide strict schedules can help students stay focused and force study-time. Whichever method you prefer, it's up to you.
Online vs. In-Person LSAT Tutors
Looking for tutors can be easy if you know what you're looking for. With an abundance of online and in-person tutors for the Columbus area, it's vital to decide which method works for you. In fact, a combination of online and in-person tutoring can be helpful too.
Online Tutoring
Online tutoring is a recent innovation that's helped thousands of students pass the LSAT exam. There is a selection of private tutors, prep courses, and online tutoring services like Kaplan and LSATMax. Online services are typically affordable and offer students flexibility.
While online tutors use video calls or phone calls to interact with students, experienced tutors can build valuable relationships and evaluate a student's weakness. The only drawback to online tutoring is that there is no physical presence.
In-Person Tutoring
In-person tutoring is a tried and true studying method. In-person tutors can meet with students at their homes, an agreed-upon location, or at the student's home. While it may be challenging to find an available tutor in your area, some students thrive on the classroom-style experience.
In-person tutors are also great at building relationships with their students. When a tutor is face-to-face with a student, they can make great observations. The only drawbacks to in-person tutoring are the lack of flexibility and higher price per hour.
| | | |
| --- | --- | --- |
| | Online Tutors | In-person Tutors |
| Flexible schedule | ✔ | ✘ |
| No commute | ✔ | ✘ |
| Cost-effective | ✔ | ✘ |
| Face-to-face interaction | ✘ | ✔ |
| Peer support | ✘ | ✔ |
The Best LSAT Tutors in Columbus, Ohio
There are a lot of tutors to choose from. Helpful services like LSATMax, Wyzant and Varsity Tutors make it easier to decide on private tutors. From these organizations, most private tutors have passed the LSAT and have plenty of experience.

LSATMax Tutors
LSATMax is one of the best online tutors you can find. Each tutor from LSATMax has passed the LSAT in the 99th percentile and has years of tutoring experience. While LSATMax is online, tutors are great at getting to know their students and creating customized study plans.
LSATMax is also flexible. You can customize your schedule and take lessons or book tutors when you want to. LSATMax also provides students with additional study materials and resources to increase success.
LSATMax comes with a few different packages. While the prices vary, the least expensive package fits most budgets, and you get the same level of quality in each tutor. LSATMax is also unique because you can switch to a different tutor if you need to.
Cost: Depends on hours ($216/hour least expensive package)
Location: Online Only (Video or Phone Conference)
Financing: Yes (via Affirm)
Qualifications: 99th percentile on the LSAT
Link: https://testmaxprep.com/lsat/tutoring
---
Megan
Megan is a great LSAT tutor that scored in the 99.8th percentile on her LSAT. Once she completed school, she decided that no student should be left behind. Megan also values LSAT preparation that goes beyond the classroom. While Megan scored well on the LSAT, she's done well on every standardized test she's taken.
Megan also has a Bachelor of Science and English. Through her four years in school, she honed the skills needed to pass the exam. English and science are helpful for the logic games, writing, reading, and general logic portion of the exam. Her strategy involves online tutoring sessions that keep students engaged.
Cost: TBD by Varsity Tutors
Location: Online
Financing: No
Qualifications: Scored a 178 on the LSAT
Link: https://www.varsitytutors.com/tutors/878378009
---
Keith
Keith is one of the most experienced tutors you can find. He has over 1,000 hours of tutoring experience and taught as a professor for twenty years. During his time tutoring, Kieth spent ten years at a professional test prep company and built relationships with students from across the country.
Keith helps students by helping them find a studying plan that works for them. He is all about time management and assisting students to organize their material. Keith has also tutored dozens of students that went on to earn scholarships and to top schools.
Cost: $275/hour
Location: Online
Financing: No
Qualifications: Passed the LSAT in the 99th percentile
Link: https://www.wyzant.com/Tutors/TX/Denton/8638841?ol=true
---
Will
Will is a tutor that believes in all of his students. It doesn't matter where a student is in the studying process; Will can adapt and create custom plans, even a week before the exam. His flexibility is a bonus, and he can answer questions outside of his regular tutoring hours.
Will also passed the LSAT in the 99th percentile, making him more than qualified to tutor students. All of Will's plans are customizable and designed for individual students. He has also worked for several non-profit organizations to help students and his community.
Cost: TBD by Varsity Tutors
Location: Online
Financing: No
Qualifications: Passed the LSAT
Link: https://www.varsitytutors.com/tutors/878084430
---
The Princeton Review
The Princeton Review is a test preparation company that helps thousands of students in the Columbus area. All of their tutors have passed the exams they tutor for, and they have an excellent package for private LSAT tutoring. LSAT tutoring is one-on-one and face-to-face at The Princeton Review's location.
While The Princeton Review is excellent for tutoring, the organization is excellent for helping students get into their desired school. There are resources for law schools and a vast network of alumni and educators. For students that prefer the classroom experience, The Princeton Review is an excellent alternative to online tutoring.
Cost: $1,800 tutoring package
Location: 1313 W Lane Ave Suite A, Columbus, OH 43221
Financing: Yes
Qualifications: All tutors passed the LSAT
Link: https://www.princetonreview.com/locations/us/ohio/columbus-oh?utm_source=google&utm_medium=organic&utm_campaign=gmb&utm_content=Columbus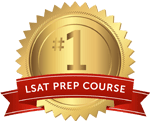 Get the #1-Rated LSAT Prep for free.
Try Risk Free
✓ No card required
✓ 1 minute setup