Chicago, also known as the Windy City, is the third-largest city in the United States. With a population of 2.7 million people and a huge number of large companies within the city, there are plenty of opportunities in law. In fact, Chicago lawyers make a median salary of $175,580. Compared to the national average, that's $60,000 more.
What makes Chicago a great place to practice law is its big population and high rate of crime. For every square mile, there are 499 crimes. That's sixteen times more than the national and state average. For every 1,000 residents, 10.12 are victims of a violent crime each yaer, and 32.48 suffer burglary or property crimes. While not ideal, these numbers show great promise for a career in criminal law.
Students pursuing a law career also have great opportunities to study law. The number one law school in the city is John Marshall Law School, which helps hundreds of students become well-respected lawyers every year. To get into a top law school like John Marshall Law School, students need to score well on the LSAT exam.
The LSAT has scores between 100 and 180. The average student can score a 130-150, which is good enough for most average law schools. If you want to get into the best schools, you'll need to score higher. Students should aim for scores between 160 and 170, and that's difficult to accomplish.
The best way to boost your LSAT score is to get help from a personal tutor. Tutors can evaluate a student and provide customized study plans. If you've been looking for the best LSAT tutors in Chicago, read on. We're going to take you through everything you need to know about LSAT tutors and show you some of the best.
What to Look for in LSAT Tutors
There are a lot of tutors in Chicago. With a dense population, it's no surprise that tutors enjoy working there. While it's great to have options, knowing what to look for in a tutor will help you narrow down your choices. So, let's take a look at a few attributes, the best LSAT tutors in Chicago have.
Good LSAT Scores
First and foremost, an LSAT tutor should have a high score on the LSAT. While 140-160 is average, tutors should have scored in the 99th percentile. The score ranges between 100 and 180, with the top 90% of students scoring 167-180.
If a tutor has their scores listed, make sure their score is a 170 or higher. If a tutor only has an average score, they won't be able to improve yours to the level you desire.
Scheduling Flexibility
There are two types of students: students that need flexibility and others that need strict schedules. Choosing which method of studying works for you is crucial because it will keep you from wasting valuable time.
Flexible schedules are suitable for students that are busy, work part-time, work full-time, or attend college. A flexible tutor will be able to work around your schedule while still providing value. Online tutors are the best in this scenario.
For students that need a strict schedule to learn, in-person tutors are the best option. In-person tutors can hold students accountable, to a specific time, and organize designated study days.
Tutoring Experience
When looking for a tutor, the best have experience. Tutors with at least fifty hours of experience are recommended, and it's wise to search for tutors that come from a background in education. Tutors with more experience have worked with more students, understand exam anxiety, and are great at building relationships with students.
Online vs. In-Person LSAT Tutors
The first thing you need to ask yourself before you consider a tutor is whether or not you want in-person or online tutoring. Both forms of tutoring are valid, so it comes down to your preferences and schedule.
Online Tutors
Online tutoring, as a concept, is new. It's been around for a decade, but the results are positive. It turns out that online tutors are just as capable as in-person sessions. The reason? Advances in smartphones, laptops, and video call technology.
Online tutors can reach students whenever they're available, as long as a time is worked out before the session. In some cases, you can book an online tutor in as little as twelve hours. It's the flexibility that makes online tutoring desirable.
Aside from scheduling, online tutors can do everything in-person tutors can do remotely. This includes sitting with students on a face-to-face video call of more. We recommend using video calls to get the best experience.
Online tutors are also less expensive than in-person sessions and don't require lengthy commutes. This enables students to save time and money throughout the tutoring experience. The only drawback to online tutoring is the lack of physical presence and the classroom setting.
In-Person Tutors
In-person tutors use proven methods to help students succeed. In-person tutors help students stick to a study plan by creating a rigid schedule and personal reinforcement. Every in-person tutor is different, but many students find it easier to build relationships with in-person tutors. The reason being their physical presence.
In-person tutors can also provide a classroom-style environment. This can help students feel comfortable, create confidence, and reinforce learning. The two drawbacks of in-person tutoring are the high price and rigid schedule.
| | | |
| --- | --- | --- |
| | Online Tutors | In-person Tutors |
| Flexible schedule | ✔ | ✘ |
| No commute | ✔ | ✘ |
| Cost-effective | ✔ | ✘ |
| Face-to-face interaction | ✘ | ✔ |
| Peer support | ✘ | ✔ |
The Best LSAT Tutors in Chicago, Illinois
Choosing the best LSAT tutor is simple when you have them in front of you. So, take some time to look over the best LSAT tutors in Chicago.

LSATMax Tutors
LSATMax has spent a great deal of time refining their teaching methods and collecting the best tutors from around the country. For example, all LSATMax tutors have passed the bar within the 99th percentile.
LSATMax tutors also specialize in student development and personalization. While LSATMax has different packages, each student gets a unique experience designed for their needs. Whether it's logic games, reading, or writing, LSATMax tutors can help.
LSATMax is also affordable for what you get. While the hourly rate is higher than some private tutors, students that work with LSATMax gain access to extra study materials and preparation. All LSATMax schedules are flexible and can accommodate busy students.
Cost: Depends on hours ($216/hour least expensive package)
Location: Online Only (Video or Phone Conference)
Financing: Yes (via Affirm)
Qualifications: 99th percentile on the LSAT
Link: https://testmaxprep.com/lsat/tutoring
---
Odyssey LSAT Tutoring
Odyssey LSAT Tutoring is an organization that's helped hundreds of students increase their LSAT scores by more than twenty points. Odyssey LSAT Tutoring offers in-person tutoring in a one-on-one classroom environment that keeps students engaged.
All of Odyssey LSAT Tutoring's tutors have teaching backgrounds and passed the LSAT with an average score of 170. While Odyssey LSAT Tutoring is in-person, their services are flexible. Students can commute to their facility, Odyssey LSAT Tutoring can come to them, or students can choose a location to meet. Different package bundles reduce the cost.
Cost: $175/hour
Location: 1048 W Roscoe St, Chicago, IL 60657
Financing: TBD by Odyssey LSAT Tutoring
Qualifications: All Tutors have passed the LSAT and have teaching backgrounds
Link: https://odysseytestprep.com/locations/chicago-lsat-tutor/
---
Gary
Gary is a tutor that knows and understands the law. He practiced law as an attorney for thirty years, and even though he retired, he's still passionate about law. During his time as a lawyer, Gary perfected his skills in logic, reading, writing, and argument delivery.
While pursuing a law career is challenging, Gary knows and understands the industry. In other words, he can help prepare students for more than just the LSAT exam. Gary also offers a lot of options. There are packages students can choose at a discounted rate, around $60 per hour, and his schedule is flexible.
Cost: $150/hour in-person and $100 online
Location: Deerfield Illinois, within 20 miles or online
Financing: No
Qualifications: Passed the LSAT and practiced law for 30 years
Link: https://www.wyzant.com/Tutors/IL/Deerfield/9219754?ol=false
---
Mengyi
Mengyi knows her way around a standardized test. Her scores are impressive, with a 173 on the LSAT, and she graduated from Princeton University cum laude. Her educational prowess served her well, and she uses her knowledge to help students pass standardized tests.
Mengyi begins her sessions by getting to know her students. This includes previous study methods, past exam scores, and weak areas. From there, she tailors an individual study plan for each student. Mengyi also tests students by having them teach information back to her. Mengyi also believes in flexibility, so she keeps her schedule open most days of the week.
Cost: TBD by Varsity Tutors
Location: Online
Financing: No
Qualifications: Scored 173 on the LSAT
Link: https://www.varsitytutors.com/tutors/878035787
---
Neil
Neil is a great tutor that provides excellent value to his students. Neil has an impressive amount of experience tutoring the LSAT, 786 hours in total, and scored within the 99th percentile. With a lot of experience and a high LSAT score, his study plans help students achieve their goals.
During his time tutoring, Niel has developed a unique method of teaching. He builds a relationship through one-on-one interactions and identifies areas of weakness a student may have. Neil is also unique because of his background in reading, writing, and language-related activities.
He was a freelance writer for over a decade and developed the skills needed to deliver high-quality writing. For students that need help with the writing and reading portions of the exam, Neil is a great choice. His services are also affordable and flexible.
Cost: $70/hour, rates for LSAT vary
Location: Evanston, Illinois and online
Financing: No
Qualifications: Scored a 171 on the LSAT
Link: https://www.wyzant.com/Tutors/IL/Evanston/3264?ol=false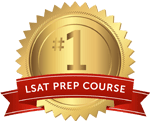 Get the #1-Rated LSAT Prep for free.
Try Risk Free
✓ No card required
✓ 1 minute setup