Florida is home to many great cities. While Tallahassee is the state capital, it pales in comparison to Jacksonville when it comes to size. Jacksonville is the most populous city in the state, with 1.5 million people living in the metropolitan area.
Jacksonville has a history of producing a diverse group of excellent lawyers. For example, shortly after the Civil War, Joseph E. Lee became the first black lawyer in the country in 1873. He created a legacy that thousands would follow, and even today, Jacksonville is home to a diverse population of citizens and lawyers.
Today, Jacksonville is a great place to practice law. While the median salary for lawyers is only $104,765, wages have risen over the past decade, and there is a lot of growth in the industry. While the salary is lower for first-year associates, lawyers with a few years of experience can see exponential growth in their salaries.
While Jacksonville is average for lawyers outside of criminal law, lawyers looking to practice criminal law have a lot of opportunities. Jacksonville is only safer than 8% of U.S. cities, with high rates of violent and property crime. For every 1,000 citizens, 40 commit a crime. These numbers are promising for students searching for a career in law.
What to Look for in LSAT Tutors
A career in law is a noble and profitable one. While lawyers make great money, it's a challenging profession. The first step is passing the LSAT exam, which is no easy task. The score ranges between 100 and 180, with the top 90% of students scoring 167-180. To get into the top law schools, students should aim for a 160 or better.
Scoring a 160 on the LSAT is not easy, but tutors can help. Finding the right tutor is essential for students looking to boost their scores, but they're harder to find than you think. Finding the best LSAT tutor in Jacksonville can seem like finding a needle in a haystack. Luckily, there are a few ways to determine whether or not a tutor is a good fit.
LSAT Scores
First and foremost, you should look for a tutor's exam scores. Most LSAT tutors have them listed, and some reputable organizations like LSATMax only work with tutors that score in the 99th percentile.
Whether you work with an organization or private tutor is up to you, but any tutor you work with should have scored a 170 or better. While the LSAT is important, some tutors have taken other standardized tests as well. If you come across a tutor that has high scores on multiple standardized tests, there is a good chance that they can help.
Education
When searching for the best LSAT tutors in Jacksonville, you'll come across a diverse background of tutors. Some tutors have law degrees, others specialize in math or science, and some even hold degrees in the arts. While a good LSAT score is one thing, the education a tutor has can determine whether or not a tutor is a good fit.
English and arts-based tutors are great for the writing portion of the exam. Their education has fortified the skills needed to convey arguments and well-punctuated grammar successfully. For the logic portions of the LSAT, tutors with a background in math, philosophy, and science are best.
Tutoring Experience
Tutors should also have a background in tutoring or teaching. Inexperienced tutors will have a difficult time getting to know a student's habits, which can waste valuable time. You should look for tutors with at least fifty hours of tutoring experience or a background in teaching.
Online vs. In-Person LSAT Tutors
Once you know what to look for in a tutor, you have to decide between in-person and online tutoring. While both are effective, each approach has a few pros and cons.
In-Person Tutors
In-person tutors follow a traditional classroom-style approach to tutoring. Locations are decided before each session, and the schedule can be strict. While some in-person tutors are flexible, students need to factor in any commute times.
In-person tutors are beneficial for students that have trouble keeping a strict study schedule. In-person tutors can provide a student with structure and face-to-face interaction. In-person tutors are also better at building relationships and can provide group study sessions that encourage peers to work with one another.
Online Tutors
Online tutors entered the market recently, but they've proven to be useful. Online tutors can come from reputable organizations, or students can find a private tutor. Either way, students have options to choose from.
Online tutors also tend to be more affordable and flexible than in-person tutors. Since they operate via phone calls or video calls, it's easier for students to find a time that works for them. The only downside is that online tutors don't offer a peer-driven experience or face-to-face interaction.
| | | |
| --- | --- | --- |
| | Online Tutors | In-person Tutors |
| Flexible schedule | ✔ | ✘ |
| No commute | ✔ | ✘ |
| Cost-effective | ✔ | ✘ |
| Face-to-face interaction | ✘ | ✔ |
| Peer support | ✘ | ✔ |
The Best LSAT Tutors in Jacksonville, Florida

LSATMax Tutors
LSATMax is a reputable LSAT tutoring service that gives students the tools they need to succeed. The program is online, and there are different packages that students can choose from. Even the least expensive package offers a high-quality tutor and study materials for students to work with.
All LSATMax tutors are also highly qualified. Each tutor has passed the LSAT in the 99th percentile and has experience tutoring students from different backgrounds. While LSATMax is online, tutors are experts at building relationships with students, discovering weaknesses, and building on strengths.
A unique feature of LSATMax is a student's ability to work with different tutors. If you don't like a tutor, you can switch at any point in the program. This can help students get different perspectives and explanations for each area of the LSAT.
Cost: Depends on hours ($216/hour least expensive package)
Location: Online Only (Video or Phone Conference)
Financing: Yes (via Affirm)
Qualifications: 99th percentile on the LSAT
Link: https://testmaxprep.com/lsat/tutoring
---
Paul
Paul is an online tutor that operates in the Jacksonville area. Paul is an attorney that's been practicing law since 2013, specializing in social media, privacy, and cybersecurity law. Paul leverages his Florida law experience to help students with the LSAT, bar exam, and applications to law school.
Paul also received a high score on the LSAT exam, missing a perfect score by only three points. With a 177, Paul scored in the 99th percentile and knows his way around the exam. Paul makes sure students understand the fundamentals of the exam, but he tries to keep the pressure off. His study routine is challenging, but he makes sure students feel comfortable throughout the process.
Cost: TBD by Varsity Tutors
Location: Online
Financing: No
Qualifications: Passed the LSAT, The George Washington University Law School – Juris Doctor, legal studies
Link: https://www.varsitytutors.com/tutors/878536413
---
Solomon
Solomon has a lot of experience with the LSAT exam. While most people take the exam once, Solomon has passed with a score of 175+ on multiple exams. Solomon also has a unique perspective on law because he works as a foreign law clerk on the Israeli Supreme Court.
Solomon has a great approach to LSAT tutoring and encourages students to do some homework. Homework isn't usually fun, but when preparing for the LSAT, a blend of self-study and coaching is a recipe for success. Solomon is also flexible and does his best to create make-up sessions if students can't make it to one of his sessions.
Cost: $100/hour
Location: Online, Fort Lauderdale
Financing: No
Qualifications: Passed multiple LSAT exams, Princeton University – Psychology
Link: https://www.wyzant.com/Tutors/FL/Fort_Lauderdale/8408486?ol=false
---
Matt
Matt is an online tutor that's familiar with Jacksonville. He's been tutoring for over a year, and his LSAT score and educational background is impressive. He doubled-majored in psychology and philosophy and scored a 174 on the LSAT. His score puts him in the 99th percentile, and he has helped dozens of students boost their scores.
Matt's college career makes him uniquely equipped to tutor students. His knowledge of psychology helps him identify a student's weakness, reduce anxiety, and boost confidence. His expertise in philosophy allows students to understand informal and formal logic, which is excellent for the logic games portion of the exam.
Cost: TBD by Varsity Tutors
Location: Online
Financing: No
Qualifications: Passed the LSAT, William and Mary University – Bachelors in Psychology and Philosophy
Link: https://www.varsitytutors.com/tutors/878198249
---
Andrew
Andrew is a qualified tutor that's helped dozens of students pass the LSAT exam. He's been a tutor for eight years and knows how to work with students from different backgrounds. While he is a great tutor for the LSAT exam, he can also tutor students for the bar, ACT, and SAT. His ability to tutor for further law exams makes him valuable for students that want to build a relationship with their tutor.
Andrew also passed the LSAT with a 172, which puts him in the 99th percentile. While a 172 is a high score, he also keeps up to date with the exam by taking simulated exams. On his most recent test, he scored a 178, which is two points shy of a perfect score.
Cost: $75/hour
Location: Online, Miami
Qualifications: Passed the LSAT, University of Miami – Juris Doctor
Financing: No
Link: https://www.wyzant.com/Tutors/FL/Miami/9632993?ol=false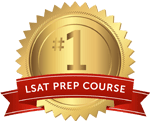 Get the #1-Rated LSAT Prep for free.
Try Risk Free
✓ No card required
✓ 1 minute setup