A law degree can take you in many different directions and provide many different lifestyles. How you choose to use your law degree will directly impact your financial life from graduation to retirement. In general, private sector lawyers make more money than public sector lawyers, and sole practitioners earn less money than lawyers at large firms.
Geography will impact salary, with lawyers in bigger cities bringing home more than lawyers in rural areas. According to Investopedia, the top paying states for lawyers are Washington D.C., California, New York, Massachusetts, and Delaware, while the top paying cities are all in California—San Jose, Sunnyvale, Santa Clara, and San Rafael.
Similar to location, time on the job will also affect paycheck. Across all fields and locations, the median salary for lawyers in 2016 was $118,160, according to the Bureau of Labor and Statistics. The same year, the BLS reported that the bottom 10% of lawyers earned under $54,910, while the top 10% earned over $208,000.
To give you a better idea of your particular earning potential, here's what to expect from a salary in your chosen field. You'll find the written data underneath the infographic if you'd like to dive further!
Average Lawyer Salaries:
Share this Image On Your Site
CORPORATE LAWYERS
Average Salary: $174,000
Of all lawyers, corporate lawyers make the most money, with an average salary of $174,000 reported by Above the Law. Corporate lawyers also usually enjoy many perks, such as hefty bonuses. In general, the bigger the law firm, the bigger the payday, (the notable exception being Watchell, Lipton, Rosen & Katz) with some corporate lawyers earning more than seven figures.
INTELLECTUAL PROPERTY LAWYERS
Average Salary: $141,000
This burgeoning field—thanks to our increasingly tech-centric world—offers an average salary of $141,000 and a median salary of $143,987 according to PayScale. From media and pharmaceuticals to tech and the food industry, there's a lot of intellectual property that needs lawyers to protect it, and they're compensated well for doing so.
MEDICAL MALPRACTICE LAWYER
Average Salary: $130,880
By suing hospitals, doctors, nurses, therapists, and other health care professionals after medical malpractice—such as a botched surgery or a misdiagnosis—medical malpractice lawyers are among the highest-paid lawyers, earning an average of $130,880 per year, according to the Bureau of Labor and Statistics.
LAW PROFESSORS
Average Salary: $125,000
According to PayScale, law professors earn an average yearly salary of $125,000, while the Bureau of Labor and Statistics reported a median law professor salary of $111,210 as of May 2016. Tenured professors will make more money than non-tenured professors, while the reputation, ranking, and endowment of the school will also affect salary.
TAX LAWYERS
Average Salary: $101,000
Tax attorneys earn $101,000 per year on average, with an annual median salary of $100,562 as reported by PayScale. While large corporations may have tax attorneys on staff, businesses of all sizes as well as individuals may hire a tax lawyer to assist with an audit or other issues that may arise with the IRS.
GOVERNMENT LAWYERS
Local Government Average Salary: $93,070
State Government Average Salary: $81,960
Federal Executive Branch Average Salary: $129,430
Government lawyers at every level represent the people of the city, state, or country in criminal actions as well as in civil complaints. According to the Bureau of Labor and Statistics, government lawyers on average earn $93,070 at the local level, $81,960 at the state level, and $129,430 at the federal level.
PERSONAL INJURY LAWYER
Average Salary: $78,020
According to PayScale, personal injury lawyers make an average of $78,020 per year. Personal injury lawyers generally work on a contingency fee basis, receiving a percentage of their clients' winnings, so salaries will vary based on the severity of the clients' circumstances as well as the attorney's success rates.
REAL ESTATE LAWYERS
Average Salary: $67,000
Lawyers in this field represent property buyers, sellers, and renters, earning an average of $67,000 per year, with the median salary being $72,730 per year according to PayScale. For about 20% of real estate lawyers, these salaries do not include benefits.
FAMILY LAW
Average Salary: $69,480
According to PayScale, family lawyers take in an average of $69,480 per year handling issues such as divorce, adoption, and custody agreements in this emotional field of the law.
IMMIGRATION LAWYER
Average Salary: $65,061
Immigration lawyers net an average of $65,061 annually, with relatively few making six figures, per PayScale.
So there you have it. If you are interested in making the big bucks as a corporate attorney, make sure you spend time on your LSAT prep as the LSAT is the number one factor in law school admissions and, not surprisingly, the high paying corporate jobs tend to be offered to students attending the top law schools.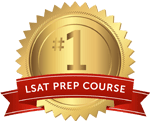 Get the #1-Rated LSAT Prep for free.
Try Risk Free
✓ No card required
✓ 1 minute setup