Human rights law consists of issues that are related to human dignity, equality, and civil rights. A lawyer who specializes in human rights law focuses on defending, addressing, and shaping laws pertaining to these issues, ensuring that all humans have the same basic rights and dignities. Working in human rights law can be a fulfilling career, but it can also be challenging both workwise and emotionally.
To decide whether or not human rights law is a career you would like to undertake, we've put together a short guide for you. Below, you can get an overview of what a human rights lawyer does in addition to tips on how to become a human rights lawyer yourself. We'll also be giving you job outlooks and salary averages for this meaningful legal career.
An Overview of Human Rights Law
Those who work in human rights law will be dealing with issues that are related to human dignity, equality, and civil rights on a daily basis. The main work of a human rights lawyer involves defending those who have experienced human rights violations and working to shape laws so that they ensure equality and civil rights for all. You can choose to practice human rights law in the United States or focus on international human rights law.
Many different legal issues come into play with human rights law, which means that you will need a broad understanding of things such as criminal justice procedures, freedom of speech, discrimination, family law, and immigration law. It can take years of working in other legal fields to eventually develop a specialization in human rights, but you are often able to work in more junior positions that prepare you for the realities of a human rights law career.
Topics that a human rights lawyer may work with include LGBT issues, prisoners' rights, freedom of expression, discrimination, workers' rights, domestic abuse, living conditions, and immigration rights. You can find out more information on important human rights issues through the United Nations website here.
The Role of a Human Rights Lawyer
On a day to day basis, a human rights lawyer may be responsible for representing their client in court, presenting arguments to a judge, or conducting legal research related to their client's issues. They may also work with legal research assistants to delegate research tasks, consult with experts in certain areas of the law, or draft legal documents on their client's behalf.
Some human rights lawyers also perform pro bono work, which means that they will assist with a client's issues on a completely voluntary basis. This is an especially important role of a human rights lawyer because clients who experience human rights violations are often unable to advocate for themselves and will only be able to receive help through pro bono programs. You can read more about the importance of pro bono human rights work here.
Skills That Human Rights Lawyers Need
As a human rights lawyer, you will need to possess certain skills which can help make your job much easier. We list these skills below so you can get a good idea of what practicing as a human rights lawyer will require.
Communication Skills: As a human rights lawyer, you will be speaking with a number of clients who are victims of human rights violations. You will need to be able to interact with them calmly and clearly, while also relaying any important information to other legal professionals or the court.
Writing Skills: You will need to be able to articulate yourself clearly in any written communication, as these memos and addenda will be read by other legal professionals or judges.
Debating, Persuasion, and Negotiation Skills: It is important to be able to negotiate, debate, and persuade the court or judges in the case you need to defend or advocate for your client at any point.
Research Skills: As a human rights lawyer, you will need to reference previously decided cases and other issues in the law that pertain to your client on a regular basis.
Resilience: Working in human rights law can bring a heavy emotional burden as many of the cases you deal with will be human rights violations; most of your clients will be victims in need of advocacy. Being resilient and able to keep working after being exposed to such cases is a necessary skill of a human rights lawyer.
Of course, you will also need basic legal skills and a keen eye for detail as you work as a human rights lawyer. These skills will allow you to complete your work efficiently and effectively without error or overlooked items.
How to Become a Human Rights Lawyer
If you like the sound of working with human rights law and becoming an advocate for those victims of human rights violations, you may be wondering how you can start this fulfilling legal career. Below, we give you a basic guide to becoming a human rights lawyer.
Earn Your Degrees
Before you can secure a job in the human rights field, you will need to earn a law school degree. Study hard throughout your undergraduate courses and put together a competitive law school application that highlights your experience, academic achievements, and puts forth a compelling personal statement. You should also strive to study hard for the LSATs, as the higher your LSAT score is, the more likely you are to get accepted into a top rated law school.
If you want more information on preparing yourself for and applying to law school, you can check out this article.
Choose a Fitting Law School
While this step isn't necessary, it can be very helpful for you to choose a law school that has a strong human rights program. This may involve the law school having things such as human rights law journals available, clinics and internship opportunities in the human rights fields, and a strong curriculum of classes that deal with the issues involved in human rights laws.
This article can give you an idea of some law schools that offer strong human rights programs as part of their curriculum.
Sign up for Humanitarian Extracurriculars
No matter the law school you go to, there is sure to be a wide range of extracurricular activities and student organizations that you can join. In order to set yourself up for career success, it is a good idea to sign up for a few humanitarian extracurricular activities during your time in law school. This will not only allow you to gain experience in issues that are related to human rights law, but you will also be able to make connections and network with people you may work alongside in the future.
Participate In Clinics and Internships
Clinics and internships are a major part of law school and you should strive to be involved in them in some way during your time in school. Many law schools require that you have several credits of experiential course work, which is where you can fit in a clinic working with human rights issues during the school year.
During the summers between law school semesters, you may want to pursue an internship at a law firm that works with human rights cases or a local pro bono organization that strives to provide advocacy to victims of human rights violations. Your career advisor in law school can point you in the right direction to securing one of these positions.
Pass the Bar Exam
After you have graduated from law school and have extensive experience with human rights activities and coursework, you will need to take the bar exam. The bar exam is required if you want to legally practice as an attorney in any jurisdiction, and will likely require a few months of studying before you take it. You can read more about preparing for the bar exam here.
As soon as you pass the bar exam, you will be admitted to the bar in that jurisdiction and eligible to find work as a human rights lawyer.
Find Employment in Human Rights Law
The last step to becoming a human rights lawyer is to find fitting employment in the field. During your second and third years of law school, you will likely be encouraged to participate in many career events and employment interviews. You can use your connections from these events to secure a job after law school and to feel out firms or organizations that you may like to start working in. Typically, a career advisor on campus can point you in the right direction of an employer that is hiring in the human rights field.
It is also fairly common to secure employment the year before you graduate from law school. In this case, all you will need to do is accept the offer, keep your last year of grades up, and pass the bar exam, and you will be ready to practice as a human rights lawyer.
Human Rights Employment Opportunities
Human rights lawyers and specialists are needed in many different fields. Below, we give some examples of employment opportunities that may be available to you.
Private Practice/Private Law Firms
Courts (both federal and state)
Teaching in colleges or law schools
Non-profit organizations
National Human Rights Institutions (working with the United Nations directly or a more local related organization)
Each sector has different hiring requirements and qualities that are preferred in candidates, so it's important to research each employment opportunity and the job roles you would have before applying to companies, organizations, or firms in that sector.
Average Salary for Human Rights Lawyers
On average, human rights lawyers make around $100,000 a year. This figure can be less or more depending on the organization you are working for and how much experience you have. Typically, non-profits and governmental work will pay less than working in a private firm would, and the more experience you have the higher your earning potential is.
Human Rights Law Job Outlooks
The U.S. Bureau of Labor predicts that human rights jobs will grow at a rate of about 4 percent by 2029. This is fairly average growth in the field, and as human rights lawyers will always be needed to advocate for and defend those experiencing human rights violations, there should be no problem securing a job in this field for the time being.
Securing Your Dream Career
Practicing as a human rights lawyer can be a fulfilling, yet challenging, legal profession. Human rights lawyers work to defend and advocate for victims of human rights violations in addition to shaping future laws and regulations that ensure the equality and civil rights of every group of people. If you are considering human rights law as a career, be sure to choose a stellar law school program and become involved in the field before looking for employment in it, as this will best prepare you for work as a human rights lawyer and can give you experience that helps you secure your dream career.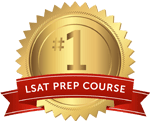 Get the #1-Rated LSAT Prep for free.
Try Risk Free
✓ No card required
✓ 1 minute setup