Once you've decided to go to law school, you may start feeling overwhelmed with just how many steps there are to take before you can reach your dream school and legal education goals.
Besides just the LSATs and your GPA, there are a number of other things to keep in mind if you want to be a competitive candidate during your application cycle.
No matter when you decide to go to law school, there are steps you can start taking to improve your admissions chances and minimize the stress of your first semester in law school. We're here to help you get organized and give you our best tips for making sure you are completely prepared for law school.
Why Does Law School Require Extra Preparation?
Law school is a notoriously difficult graduate school to be admitted to, and as such, requires special preparations.
You will need to take the LSAT tests before applying to any school, in addition to crafting a well-rounded resume and clearly written personal statement. These are the minimum requirements for law school attendance, but if you really want to make yourself stand out from the crowd, you can start working towards your law school dreams as early as the time you are in an undergraduate school.
These preparations can help you become a more competitive candidate during application cycles and can even take some of the stress off during your first few semesters of law school, as you'll have a much better understanding of how to handle the workload.
Ways to Prepare for Law School While in Undergrad
If you know without a doubt that you want to pursue a law degree, you can start working towards your goals throughout your time in college. Below, we will break down the steps you can take in each year of your undergraduate career to prepare yourself for law school.
During Your First Year of Undergrad
Here's what you can do to prepare during your first year.
Explore Legal Options
Explore legal career options and choose a major that interests you. You should be speaking to your campus advisor about which classes are the best to put you on track for a law degree and which majors might look the best on your resume. You might also be considering majoring in pre-law, something we will discuss in a later section.
Attend Events & Speak to Students
Research law school events that are on-campus and start reaching out to current law students. These students may be able to give you pointers on how to build up your reading and writing stamina, skills that are essential in law school.
You can also start looking for internships or mentors with legal professionals in your community.
During Your Second and Third Years of Undergrad
Here's what you should focus on during your second and third years.
Maintain a High GPA
Work hard to keep your grades up, as a high GPA can make your application stand out among other candidates in the admissions process.
Extracurricular Activities
Engage in extracurricular activities that focus strongly on networking, legal skill-building, and collaboration. Leadership positions in campus organizations are great to put on your resume, but make sure you don't take on too many responsibilities to handle, as your grades come first.
Research & Visit Law Schools
Near the end of your third year of undergraduate, you should start researching law schools that you may be interested in attending. This will give you a good idea of their admission requirements and what you can do to meet them.
Visit law schools to get a feel for the culture of the school and attend LSAC forums to make connections with admissions counselors and learn about the law school admissions process.
Prep Courses
Around this time, you should also start becoming familiar with the LSAT; the higher the score you are after, the more likely it is you will have to study longer to achieve it. Begin looking into prep courses and understanding the format of the LSAT.
During Your Last Year of Undergrad
Here's where you should focus in your final year.
Maintain Grades
In your last year of undergrad, you should keep working hard to maintain your grades while staying involved with campus organizations and any internships or mentorships you may be a part of.
Contact Law Firms
If you haven't already, now is a good time to start contacting local law firms about summer jobs or volunteering opportunities that you can complete in their offices. The latter can be a great way of gaining insight into what having a legal career is like.
LSAT
Depending on your personal timeline, you should start looking into taking your LSATs. If you want to go straight into law school as soon as you graduate, you will want to schedule your test sometime in the summer after you graduate; this will allow you to have your scores before August so you can start applying to law schools.
On the other hand, you can take time off after graduation to study and work in a related profession before taking your LSATs and applying to law school. Any questions you may have about when to take the LSAT are answered in this article.
Ways to Prepare for Law School the Summer Before 1L
Once you've been accepted into law school, you can keep preparing and organizing yourself during the summer before your 1L year in order to help relieve the stress of your first semester and hit the ground running.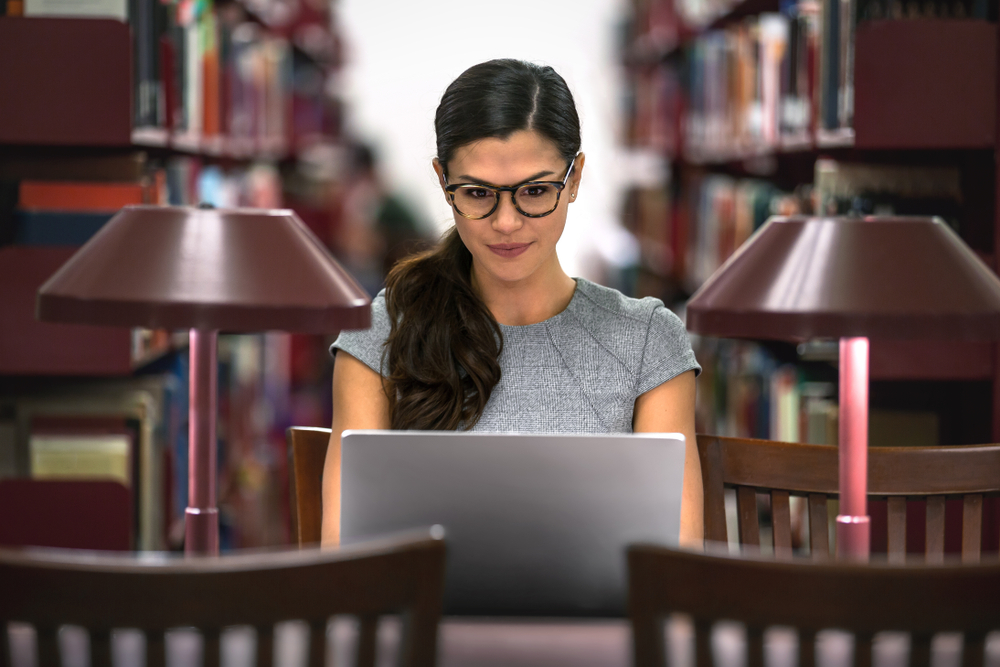 Get a Head Start
There are plenty of online 1L study services that you can use in order to get a head start on the lessons taught during your 1L year. Reviewing these cases and lectures ahead of time can help you adapt to the way law school is taught and increase your understanding during your actual classes, relieving the stress that comes with your first law school semester.
You may also want to work on building up your reading and writing stamina, as you will be doing significant amounts of both from the moment that your classes begin.
Work on Organization and Time Management
As soon as your law classes begin, you are sure to feel a rush of panic as you realize exactly how much work you have to do and how little time there is available. By working on organization and time management skills the summer before your 1L year, you can get a better handle on your first law assignments and work through them in a way that prioritizes the most urgent assignments and maximizes your understanding of the subject.
Reach Out and Make Connections
Attending law school can be a nerve-wracking thing, especially if you will be moving to a new area and don't know anyone there. Try your best to reach out and make connections during the summer before your 1L year, as this can help you make friends and relieve some of the stress of feeling alone.
Attend any summer orientation sessions that are available and don't be afraid to strike up conversations with your classmates, as they are likely just as nervous and excited about starting law school as you are.
You can also reach out to alumni from your school over the summer and talk to them about what their 1L year was like, as this can give you a better sense of what to expect and how to prepare yourself for class.
Get the Logistics Out of the Way
After you've been accepted into law school, you should try not to wait until the last minute to work out the logistics of everything, as this will only cause stress. Look up housing options ahead of time, figure out moving expenses, and tie up any loose ends that can distract you from giving your all to law school your first semester.
You should also stay up to date with your financial situation and any loans you may be getting, as there are often requirements that need to be completed over the summer before the money is dispersed. Make sure to keep an eye on both your personal email and your school assigned email, so you don't miss any necessary information.
Get the Logistics Out of the Way
It can be easy to get lost in a haze of logistics, studying, and panic before you start law school, but you should remember not to overthink everything.
The summer before your 1L year should also be used to relax and mentally prepare yourself for the business that comes with law school. Don't get so carried away in preparations that you forget to sit back, take a breather, and experience the pride and excitement that comes with working toward your law school dreams.
What Can High School Students Do to Prepare for Law School?
If you are a high school student who knows you want to attend law school, there are a few things you can do to prepare yourself.
Focus on Your Grades
The most important thing would be to keep your grades up and get involved with legally-focused extracurricular activities, as these things will help you get into a reputable undergraduate school, and eventually, a good law school.
Talk to a Career Counselor
Talk to your school's career counselor to determine if there are any law school events you can attend as a high school student, and begin exploring your legal career options. Reach out to local law firms and legal professionals and inquire if there are any internships or volunteer positions available.
Build Your Reading & Writing Skills
You should also work on building up your reading and writing skills, as these will help you in both undergraduate and law school.

Should You Major in Pre-Law?
A pre-law major focuses on preparing undergraduate students for law school; however, you don't need to major in pre-law to attend law school, and some majors may be more impressive to law schools or more personally interesting to you.
You can use your undergraduate education to feel out different courses and majors that are related to law school (but not law-focused) if you are interested in a more well-rounded education.
Of course, if pre-law is an option at your undergraduate school and you absolutely want to enroll in it, this is no problem either. Check out this article for an in-depth discussion over the pros and cons of pre-law majors.
Ample Preparation Makes for Less Stress
Applying to and attending law schools can be an incredibly stressful time in any student's life, especially when considering the number of steps it takes to be admitted into a law school.
However, with ample preparation and realistic expectations of the law school workload, you can relieve some of this stress and set yourself up for success during your law school career.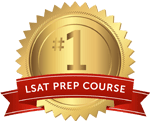 Get the #1-Rated LSAT Prep for free.
Try Risk Free
✓ No card required
✓ 1 minute setup