Law school is expensive. Per Above the Law, the average tuition last year at private law schools was $43,020, average tuition at out-of-state public schools was $39,612, and average in-state tuition was $26,264. Unless you're independently wealthy, have saved a lot of money, or won the lottery, chances are you could use some help paying your tuition for three years.
That's where scholarships come in. There are plenty of scholarships available that can considerably reduce your student debt, and we're here to help. When searching for scholarships, consider these resources first:
1) AdmissionsDean
AdmissionsDean is a great place to find scholarships, thanks to its Scholarship Finder feature. The Scholarship Finder is the country's largest free database of private law school scholarships. Narrow your search for scholarships by your ethnicity, background, location, school, and more. Available scholarship results are clearly presented by name, source, annual award amount, and deadline. Thousands of dollars in aid could be just a click away!
2) fastweb!

Create a profile on fastweb! to access over 1.5 million scholarships for which you may be the perfect match. The site's scholarships are worth $3.4 billion dollars. From a helpful $1,000 to a full ride, fastweb! connects you to scholarships like the Justice Sandra Day O'Connor Merit Scholarship, which provides free tuition for one year at the New England School of Law, and the Tyron Garner Memorial Fellowship, which provides aid to students interested in LGBT and HIV-related issues in the African American community. Join for free to see which scholarships match you and your interests.
3) Scholarships.com
Head over to Scholarships.com to search for ways to reduce your law school debt. Create a profile, and then gain access to scholarships that match you, your situation, and your strengths. From essay contests like the ALBA George Watt Memorial Essay Contest worth $250 to the Stephen K. Hall ACWA Water Law & Policy Scholarship worth $7000, Scholarships.com will direct you to hundreds of very specific contests and scholarships that could make paying your tuition bill a whole lot easier.
4) Scholly
Scholly is an app and website that has helped students earn $70 million in aid to date. You may have seen Founder and CEO Christopher Gray on Shark Tank, where he caused a splash that's helped grow the company and its ability to help you. Watch this video from Forbes and the intro on the company's homepage featuring Chief Brand Ambassador and Board Member Jesse Williams (the activist and actor of Grey's Anatomy fame) to get excited about company's mission to decrease the gap between bright students and access to education. The app's platform helps you find scholarships and track deadlines and submissions with ease. Watch this video to see how it works!
5) Unigo
Unigo has 1.6 million members and offers its own scholarships in addition to providing users with a scholarship matching feature. Use the Scholarship Match tool to narrow your scholarship search, or browse all available scholarships in categories like Athletic, Company-Sponsored, Merit-Based, or even Weird Scholarships, where you'll discover opportunities like the Gamers Helping Gamers scholarship, an annual $5,000 award given to a Magic: The Gathering enthusiast. Unigo also has its own scholarships worth $500,000, including its $10,000 scholarship that asks applicants to answer, in just 250 words or less, what app a historical figure brought to life would like best and why, or its Zombie Apocalypse Scholarship worth $2,000, which asks responders to lay out their survival plan for the zombie apocalypse in 250 words or less. With contests like these, Unigo proves that applying for aid doesn't have to be boring!
6) DiscoverLaw.org
DiscoverLaw.org is a website operated by the Law School Admission Council (LSAC) aimed at promoting diversity among law school applicants and attendees. The website provides hopeful law students from diverse racial and ethnic backgrounds with inspiring stories, access to experts who can answer questions, and resources like lists of scholarships available. Join DiscoverLaw to find out about scholarship opportunities like the American Indian College Fund, the Mexican American Legal Defense and Educational Fund, and the NAACP Legal Defense and Educational Fund, Inc.
7) Scholarship Owl
ScholarshipOwl is a platform on a mission to make applying for scholarships a fast and painless process. After you fill out a form, the site matches you to scholarships, and even inputs information into specific scholarship applications to speed up the process. Because time is money, and ScholarshipOwl wants to help you get your hands on it.
There you have it. And remember, your LSAT score is not only the number one factor in law school admissions but it is also the number one factor in merit-based scholarships.
So if you really want to maximize your scholarship potential, make sure you maximize your LSAT score!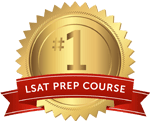 Get the #1-Rated LSAT Prep for free.
Try Risk Free
✓ No card required
✓ 1 minute setup