Fresno has been around for a long time. The city began as a train station for the Central Pacific Railroad in 1872. The railroad station was used to transport resources from the Midwest to make sure California could grow.
While the city started as a train station, it's turned into one of the largest cities in the United States. Fresno is the most populous inland city in California, which makes it the 34th most populous city in the United States. Its central location in California makes it a hub for economics, politics, and transportation, and the areas surrounding the metropolitan region of Fresno are focused on agriculture.
This makes Fresno a beautiful and competitive place for lawyers to live. Lawyers in Fresno, on average, make around 96,277. While this is lower than the median salary for the country, Fresno is one of the least expensive cities in California for the cost of living.
Fresno also has a lot of opportunities for aspiring lawyers. There are several law schools to choose from, with one of the most popular being San Joaquin College of Law. There are also significant law firms to work for in Fresno, like the May Firm for accident law and Michael McKneely for criminal law.
While Fresno has a lot of opportunities, there is also a high demand for lawyers in the city. With a crime rate of 40 per 1,000 residents, it's only safer than 8% of cities across the country. For lawyers looking to make a difference in the community, Fresno is a great place to start.
Becoming a lawyer begins with the LSAT exam. To get into law school, you'll need to do well on the exam, with most schools looking for scores above 160. If you want to get into the best schools, you'll need to score even higher. An excellent way to boost your LSAT score is with help from a tutor. Read on to learn about the best LSAT tutors in Fresno, California.
What to Look for in LSAT Tutors
Fresno is home to dozens of qualified LSAT tutors. While there are a lot of tutors to choose from, that doesn't mean you should work with the first one you see. We're going to take you through a few attributes to look for in LSAT tutors.
High LSAT Scores
We'll start with LSAT scores. When looking for an LSAT tutor, the first thing you should look for is their LSAT score. Most tutors have their scores listed, but this isn't always the case. We recommend against working with tutors that don't have their scores listed.
On the LSAT exam, the top 90% of people score between 170 and 180. If you're looking to boost your score, you should only work with tutors that scored within this range. Working only with reputable online organizations and in-person test preparation companies is also a great choice.
Education
LSAT tutors come from a lot of different educational backgrounds. There are a lot of degrees available, and each one has specific benefits for the LSAT exam. One example is an English major. Someone who majored in English is excellent for students struggling with the writing portions of the LSAT.
Another example is a tutor that practiced law or philosophy. Tutors with a background in law and philosophy are uniquely equipped to help students with the logic and analytical sections of the exam.
Tutoring Experience
Tutoring experience is also valuable. If a tutor lacks experience, it's difficult for them to connect with you. Inexperienced tutors struggle with developing students because it takes more time for them to understand your strengths and weaknesses.
For this reason, you should ideally only work with tutors that have at least 40 to 50 hours of experience tutoring the LSAT exam. You should always look for LSAT experience, because it's different from the SAT and ACT. The LSAT is more about pacing and material, while the SAT and ACT are focused on memorization.
While tutoring experience is what you should be looking for, law and teaching experience is also valuable. Practicing lawyers make great tutors because they routinely help people understand complex terminology. Teachers are great tutors because teaching a group of students is even harder than one-on-one.
Scheduling
Scheduling is one of the most important things to look for in an LSAT tutor. If a tutor lacks availability, their experience, education, and LSAT score are irrelevant. For this reason, you need to consider your availability before deciding on a tutor carefully.
There are a few ways to go about your availability. You'll need to ask yourself whether or not you need a rigid schedule for accountability or a flexible schedule to navigate your busy life. In-person tutors are best for strict schedules and accountability, and online tutors are an excellent fit for flexibility. Still, there are exceptions.
Online vs. In-Person LSAT Tutors
Knowing what to look for in a tutor is enough to get started, but you have to choose between in-person and online tutoring. This is easier said than done because both tutoring methods have strengths and weaknesses, so we're going to break it down for you.
In-Person Tutors
In-person tutoring has been around for a long time. It has a lot going for it because people have spent centuries refining tutoring practices that are proven to work. In-person tutors are also available in classroom-style sessions and groups.
In-person tutoring is beneficial because it allows students to get face-to-face time in with a tutor. Having a tutor in the same room as you makes it easier to build a connection and relationship. It's also easier for tutors to hold you accountable and determine whether or not you understand a question.
In-person tutoring is also excellent because of its strict scheduling. Classes and sessions need to be determined in advance, which makes it easier to cancel them. This is great for accountability and consistency.
While in-person tutoring is useful, it's far from perfect. Sessions are more expensive than online tutoring, on average, and the lack of flexibility is a crutch for some students.
Online Tutors
People used to scoff at remote tutoring. In the past, it used to be ineffective because there were no video calls. This made online tutoring limited to phone calls that lacked face-to-face interaction. Today, a lot has changed thanks to video calls.
Online tutors charge less per hour than in-person tutors because there is no overhead. Tutors don't need to have a classroom-style area of worry about commuting. This makes it easy for them to drop the price.
Online tutors are also more flexible than in-person tutors. Online tutors usually have evening availability and more available time slots. Still, for some students, too much freedom can result in a lack of consistency. If you work with an online tutor, make sure you find a healthy balance.
Furthermore, while video calls have come a long way, it's not the same as sitting in the same room as a tutor. This makes it difficult for online tutors to develop relationships with students and host group sessions.
| | | |
| --- | --- | --- |
| | Online Tutors | In-person Tutors |
| Flexible schedule | ✔ | ✘ |
| No commute | ✔ | ✘ |
| Cost-effective | ✔ | ✘ |
| Face-to-face interaction | ✘ | ✔ |
| Peer support | ✘ | ✔ |
The Best LSAT Tutors in Fresno, California
Fresno is home to a lot of LSAT tutors, and that makes it challenging to choose one. We don't want you to settle, so we're going to take you through a handful of the best LSAT tutors in Fresno to help you narrow down your options.

LSATMax Tutors
LSATMax is one of the most popular online tutoring services. This is because LSATMax has built up an excellent reputation and keeps high-quality tutors on their roster. Every tutor from LSATMax has passed the LSAT within the 99th percentile, which gives you the best chance to boost your score by 10-20 points.
LSATMax is also flexible. Students can choose from a handful of different packages, making it budget-friendly for most aspiring lawyers. Even if sessions can't be paid for upfront, students can finance through Affirm. LSATMax also designs their lesson plans around the student, so their tutors have your back even if you're busy.
LSATMax is also a generous online tutoring service. If you're unhappy with one of their tutors, you're able to switch to a new one at any point in the program. When working with tutors from LSATMax, there is little to no risk.
Cost: Depends on hours ($216/hour least expensive package)
Location: Online Only (Video or Phone Conference)
Financing: Yes (via Affirm)
Qualifications: 99th percentile on the LSAT
Link: https://testmaxprep.com/lsat/tutoring
---
Brooke
Brooke is one of Wyzant's highest rated tutors. She comes from a diverse background in education and has over 3,000 hours of tutoring experience. While she has a lot of experience, one unique trait that Brooke brings to the table is her ESL experience. Even if English isn't your primary language, Brooke is a great fit.
Brooke almost scored perfectly on the LSAT, only missing one or two questions. She knows standardized tests well and knows how to teach critical concepts to her students. We recommend Brooke for any students that are having problems with the reading and writing sections on the LSAT.
Cost: $395/hour in-person, $349/hour online
Location: Online or Los Angeles
Financing: No
Qualifications: Passed the LSAT, University of Southern California — Masters
Link: https://www.wyzant.com/Tutors/CA/Los_Angeles/7952738?ol=false
---
Fred
Fred is an experienced LSAT tutor who is unique due to his extreme specialization. All he teaches is the LSAT as a full-time job, and he only holds one-on-one sessions. In addition to his expert tutelage, you'll get access to 75 hours of on-demand instructional videos and thousands of practice sessions.
As an added bonus, the first five hours with Fred are free, so if things don't work out you won't be out a cent.
Cost: TBD by tutor
Location: Fresno or within 1 hour
Financing: No
Qualifications: Passed the LSAT in the 99th percentile, 13 years experience tutoring
Link: https://fresno.universitytutor.com/tutors/1272302
---
TestMasters
TestMasters is a well-known test preparation company that's helped thousands of students prepare for the LSAT exam. All of their tutors have scored within the 98th percentile, making them only second to LSATMax. If you need in-person tutoring, TestMasters is an excellent choice.
TestMasters is also flexible and offers a lot of additional materials. They have manageable hours, even if you work full-time, and give you additional tools to help you succeed. TestMasters also allows you to take practice exams to see how you react in real-time. This is beneficial because it will enable tutors to identify your weaknesses.
Cost: $1,500 for 10 hours (least expensive package)
Location: Minutes away from Fresno State University and online
Financing: No
Qualifications: All tutors have passed the LSAT exam
Link: https://www.testmasters.net/LsatTutoring
---
The Princeton Review
The Princeton Review is a reputable test preparation company that offers many services. While it's well-known for test preparation, students can also enroll in tutoring sessions for one-on-one support. What makes The Princeton Review special is the use of a mobile app. The app allows students to connect with tutors at home or on the go.
The Princeton Review also gives students access to over 60 LSAT practice exams through a free one-year subscription to LSAT Prep Plus. So, even when you're done working with your tutor, you'll have plenty of time to take practice exams. There is also a custom student dashboard.
Cost: $1,800 (least expensive package)
Location: Fresno and online
Financing: No
Qualifications: All tutors have passed the LSAT
Link: https://www.princetonreview.com/law/lsat-tutoring-course?ExDT=2&gclid=CjwKCAjw4_H6BRALEiwAvgfzqyXdae-wmui60jqWe1GOCCGmJDZXSSuz1Z6nmE9HIy2Bpge2vaPlDhoClZ4QAvD_BwE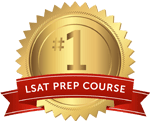 Get the #1-Rated LSAT Prep for free.
Try Risk Free
✓ No card required
✓ 1 minute setup