Everyone has heard of Las Vegas, and many people want to conquer the casinos that line the Las Vegas strip. While Vegas is known for being a fun-fueled city, there is more to it than that. It's also the 28th most populous city in the United States and one of the best cities to practice law.
Las Vegas is a great city to practice law because of the opportunities aspiring lawyers have. There are excellent schools like William S. Boyd School of Law and significant law firms like the Bongiovi Law Firm. These opportunities also pay well. The average salary for practicing lawyers in Las Vegas is over $170,000. That's almost $50,000 more than the national average, leaving lawyers with plenty of disposable income to enjoy everything the city has to offer.
Las Vegas is also an excellent city for aspiring criminal lawyers. It's only safer than 11% of cities across the country and has a violent crime rate of 6.11 per 1,000 citizens. If you're looking to make a difference in the community, Las Vegas is a great place to get started.
There are plenty of opportunities in Las Vegas, but every aspiring lawyer needs to start by taking the LSAT exam. The score you get determines the schools you get into and plays a role in grants and scholarships. If you want to get into the best schools, you'll have to do better than a 160.
Luckily, the LSAT is a learnable exam. With the right test preparation strategy, you can improve your score by 10-20 points. To get started, you should look for a high-quality tutor. Tutors can spend one-on-one time with you to break down key concepts and questions. Read on to learn about the best LSAT tutors in Las Vegas
What to Look for in LSAT Tutors
Las Vegas is a big city, so you need to consider your options carefully. Unfortunately, finding a great LSAT tutor is challenging. To do so, you'll need to look at their availability, credentials, and reputation.
High LSAT Scores
The first thing you should look for is their LSAT score. Passing the LSAT exam is impressive, but if you want to boost your score, you'll need to work with a tutor that scored high on the exam. On the LSAT exam, you can score between 100 and 180, with the top 90% of people scoring between 170 and 180.
So, when looking for an LSAT tutor, it's essential to work with tutors that scored within that range. Still, any tutor with a score above 165 is a great place to start.
Education
You should also consider a tutor's educational background. Take a look at what they studied in college and the degree they hold. It might not seem relevant, but different degrees are useful for different sections of the LSAT exam.
One example is philosophy. If a tutor has a background in philosophy, they're equipped to help you with the logic games and analytical sections of the LSAT exam.
Another example is a tutor that studied English. People with a background in English can deliver clear and concise arguments through writing, which is helpful for the writing sections of the exam.
Scheduling
Always be sure to consider a tutor's availability. Most tutors have their hours listed, so it's essential to make sure your schedules line up without conflict. If a tutor has high LSAT scores and an excellent education, it becomes irrelevant if you're not able to meet with them.
While availability is essential, some people work better with a rigid schedule. Tutors with less availability hold students accountable and keep them engaged by maintaining consistent sessions.
Tutoring Experience
Tutoring experience goes a long way. When looking at LSAT tutors, you should look for tutors that have at least 40 to 50 hours of tutoring experience. This is an excellent place to start, but the more hours, the better.
If possible, you should also look for tutors that have a background in education or law. Educators are great tutors because they have experience teaching groups of students. Lawyers make great tutors because they know the material and how to display in a way that everyone can understand.
Online vs. In-Person LSAT Tutors
Once you know what to look for in an LSAT tutor, it's time to make a decision. You'll come across tutors that host in-person sessions and tutors that host online sessions. Both methods work, so it's a matter of preference. We're going to take you through the benefits and drawbacks of each tutoring style.
In-Person Tutors
We'll start with in-person tutors. In-person tutors have been around for a long time, and it's a tutoring style that's proven to work. In-person tutoring is effective because tutors can hold students accountable.
In-person tutors keep strict schedules and have engaging study routines. This sets students up for success because it creates consistency and forces students to dedicate time to studying. Sessions are also harder to cancel.
In-person tutors can also offer a classroom-style approach. Students can learn from their peers in group sessions and face-to-face interaction.
While in-person tutoring is useful, it's not perfect. Sessions are more expensive than online tutoring, and the lack of flexibility makes it difficult for busy students to get time in with tutors.
Online Tutors
People used to scoff at the idea of online tutors. In the past, online and remote tutoring was less effective than in-person tutoring because there was a lack of resources. This is no longer true today, and online tutoring has helped thousands of students boost their LSAT scores.
Online tutoring is practical for busy students because of the flexibility. Not only are sessions more affordable, but online tutors have better availability than in-person tutors. Even if you need a late session, there is a good chance that an online tutor will be willing to work with you.
While online tutoring has become reliable, it's not perfect. While sessions are more affordable, there is little opportunity for peer learning or face-to-face interaction. Video calls help, but it's not the same as having someone in the room with you.
| | | |
| --- | --- | --- |
| | Online Tutors | In-person Tutors |
| Flexible schedule | ✔ | ✘ |
| No commute | ✔ | ✘ |
| Cost-effective | ✔ | ✘ |
| Face-to-face interaction | ✘ | ✔ |
| Peer support | ✘ | ✔ |
The Best LSAT Tutors in Las Vegas, Nevada
Las Vegas is home to a lot of LSAT tutors. This makes it difficult to separate the good ones from the bad ones. We did the research, and we're going to take you through a handful of the best LSAT tutors in Las Vegas to make your search hassle-free.

LSATMax Tutors
LSATMax is one of the best online tutoring services available. LSATMax tutors have all passed the LSAT exam in the 99th percentile, and they've worked with students from across the country. Regardless of where you're from, there is an LSATMax tutor that understands your situation.
LSATMax also has different packages and financing options to remain competitive and affordable. While there are other packages, even the least expensive option offers enough material to boost your LSAT score. LSATMax is also flexible and reasonable, putting the student's schedule first.
One unique feature of LSATMax is the ability to change tutors if you need to. This is beneficial because everyone has different needs. So, if you discover your needs aren't being met halfway through, feel free to switch to another tutor.
Cost: Depends on hours ($216/hour least expensive package)
Location: Online Only (Video or Phone Conference)
Financing: Yes (via Affirm)
Qualifications: 99th percentile on the LSAT
Link: https://testmaxprep.com/lsat/tutoring
---
TestMasters
TestMasters is an organization that's dedicated to helping students thrive in Las Vegas. TestMasters offers a lot of different packages and materials. There are courses students can choose from, group sessions, and one-on-one tutoring. If you need help with the LSAT, TestMasters has a few different ways of ensuring your success.
TestMasters uses a reliable method that's proven to work. Students have been shown to improve their scores by 10-15 points, on average, and their schedule is flexible but consistent.
Cost: TBD by TestMasters
Location: Online and in-person
Financing: No
Qualifications: All tutors have passed the LSAT
Link: https://www.testmasters.net/LsatTutoring/Inquiry
---
Manhattan Review
Manhattan Review is one of the most well-known test preparation services around. While the company is based in New York, its success has led them to open up review centers across the country. For over fifteen years, Manhattan Review has been helping students boost their LSAT scores.
Manhattan Review offers a lot of services. While you can start with a 12 or 48-hour tutoring program, there are test preparation courses and classroom sessions. This makes Manhattan Review a great place to prepare for the LSAT because of the additional resources they offer to students.
Cost: TBD by Manhattan Review
Location: 325 Convention Center Drive, Las Vegas, NV 89109 and online
Financing: No
Qualifications: All tutors have passed the LSAT
Link: https://www.manhattanreview.com/lsat-tutoring-las-vegas/
---
Kimberly
Kimberly is a well-rounded tutor that helps students with the essay, logic games, and analytical reasoning sections of the LSAT exam. Kimberly is licensed as an attorney in New York and Nevada, giving her enough experience to convey the material to her students. She takes the time needed to explain key concepts and refuses to move on until a student thoroughly understands a question.
Kimberly also has a lot of experience as a writer. She's worked as a digital media consultant and a writer, giving her the skills necessary to write with precision. If you're struggling with the writing portion of the LSAT exam, she is a great choice.
Cost: TBD by Varsity Tutors
Location: Online
Financing: No
Qualifications: Passed the LSAT, University of Nevada Las Vegas - PhD in Law
Link: https://www.varsitytutors.com/tutors/878170001
---
Phoebe
Phoebe is one of the most knowledgeable tutors you can work with. While she helps students pass the LSAT exam, she knows a lot of other subjects. Her educational background is impressive, and she mastered a lot of difficult subjects like commerce, science, and math. This makes her helpful for the analytical and logic games sections of the LSAT exam.
Phoebe also takes a relaxed approach to LSAT tutoring. While she holds her students accountable, she makes sure that students aren't anxious or afraid of the exam. By calming a student's nerves and teaching the proper pacing, she's helped dozens of students boost their LSAT score.
Cost: TBD by Varsity Tutors
Location: Online
Financing: No
Qualifications: University of California-Irvine - Bachelor in Arts, National University - Master of Science, passed the LSAT
Link: https://www.varsitytutors.com/tutors/878078871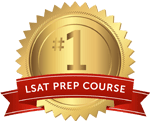 Get the #1-Rated LSAT Prep for free.
Try Risk Free
✓ No card required
✓ 1 minute setup