Atlanta is the capital of Georgia and the most populous city in the state. In recent years, Atlanta has become a financial and political hub in Georgia. With a rich history and culture and significant improvements to its amenities, Atlanta has become a great city to live in.
While Atlanta is a great place to settle down, it's one of the best places in the country to practice law. With an average base salary of $113,221 and a low cost of living, lawyers live an extraordinary life in the city.
Atlanta is also a wholesome place to practice law, which is something you don't hear too often. Atlanta lawyers made headlines in 2018 because eighty lawyers offered their services for free to victims of Hurricane Michael.
Criminal lawyers are also in demand. With a violent crime rate of 7.99 per 1,000 residents and a property crime rate of 49.78 per 1,000 residents, aspiring criminal lawyers have a lot of work to do. The city is more dangerous than 98% of cities in the country, so criminal lawyers can make a difference in the community as first-year associates.
There are also a lot of opportunities for aspiring lawyers in Atlanta. John Marshall Law School is one of the best law schools in the country. This makes it a difficult school to get into, which means you'll need to score high on the LSAT exam.
The LSAT exam tests your ability to analyze situations, understand logic, and create written arguments. You can score between 100 and 180, but to get into a good law school, you should aim for a score higher than 160. This is not easy to do, but tutors can help.
What to Look for in LSAT Tutors
Looking for a tutor is a great start, but how do you find the right fit? It's not a straightforward question to ask for because everyone is different. Still, there are a few common attributes to look for LSAT tutors.
High LSAT Scores
First and foremost, you need to look at a tutor's LSAT scores. The top 90% of people score between 170 and 180. With that said, you should look for a tutor that's scored in that range. If a tutor scored below a 160, there is a good chance that they're not equipped to help you.
Tutors that scored within the 90th percentile know the LSAT exam like the back of their hand. The LSAT is a learnable exam, so if a tutor scored well, they could help you score well too. If you're looking to boost your score by 10-20 points, you'll need to work with someone who understands each question.
Education
Education is also something you should look at. Education seems mundane when thinking about the LSAT, but different degrees offer specific value. For example, a philosophy major is better equipped to tackle the logic games portion of the exam, while an English major is better for the writing sections.
For this reason, you need to choose your LSAT tutor wisely. Take some time to reflect on areas of the LSAT you struggle with. If it's writing, you'll want to go with an English major, and if it's analytical, someone with a background in law is a better fit.
Scheduling
Scheduling is the glue that holds everything together. If a tutor has everything you're looking for but no availability, it's not going to work. On the other hand, if a tutor is too flexible, it can create a lack of consistency in your study routine.
When choosing a tutor, carefully consider their availability and tutoring methods. If you need consistency and have trouble dedicating time for studying, you'll want to go with an in-person tutor that keeps a strict schedule.
While rigid schedules work for some, they're a crutch for others. If you're working full-time or don't have a lot of time to study, you should focus on tutors with better availability. In this case, online tutors are more suitable.
Tutoring Experience
Tutoring experience is also essential. If you work with an inexperienced tutor, there are obstacles. Instead of the process being smooth, it turns into a struggle because it's difficult for inexperienced tutors to build a relationship with you.
When looking for an LSAT tutor, you should look for tutors that have at least 40-50 hours of experience. While this is a great place to start, tutors with more hours are even better. If possible, we recommend working with tutors that have practiced law or worked as educators.
Online vs. In-Person LSAT Tutors
Knowing what you need in a tutor is a great place to start, but you need to make a choice. There are two standard tutoring methods, online and in-person. While both ways take a different approach to tutoring, they're both useful. It depends on your preferences.
In-Person Tutors
We'll start with traditional in-person tutoring. In-person tutoring has been around for generations, and it's here to stay. While it's old-school, it's a great way to boost your score on the LSAT exam.
In-person tutors offer rigid schedules and focus on accountability. It's harder to cancel sessions, and during face-to-face interaction, you can't fake anything. If you don't know something, they'll know, and focus on teaching it to you.
In-person tutoring is also excellent because students can participate in classroom settings and peer learning sessions. One of the best ways to learn and retain information is to bounce it off your peers, not to mention that peer sessions lower the cost of tutoring lessons.
In-person tutoring has a lot going for it, but it's far from perfect. In-person tutoring can be a hassle because of rigid scheduling and commuting to locations. Aside from the schedule, in-person tutoring sessions typically cost more than online lessons.
Online Tutors
Online tutors have become popular over the past decade because of video calls. Remote tutoring used to be ineffective because it was done over the phone with little face-to-face interaction. Today, that's changed for the better.
Online tutoring is beneficial because sessions are more affordable and flexible. There are more evening sessions with online tutors, and sessions are less expensive. With online tutors, canceling classes is also easier.
While online tutoring is viable, it's not the best option for everyone. While flexibility is excellent, too much flexibility causes a lack of consistency. There is also little opportunity for peer learning, and video calls aren't the same as having someone in the room with you.
| | | |
| --- | --- | --- |
| | Online Tutors | In-person Tutors |
| Flexible schedule | ✔ | ✘ |
| No commute | ✔ | ✘ |
| Cost-effective | ✔ | ✘ |
| Face-to-face interaction | ✘ | ✔ |
| Peer support | ✘ | ✔ |
The Best LSAT Tutors in Atlanta, Georgia
Atlanta is a big city with a lot of LSAT tutors. Having options is great, but it makes it hard to choose the right fit, so we're going to take you through a handful of the best LSAT tutors in Atlanta.

LSATMax Tutors
LSATMax is one of the best online tutoring services around. While most sessions are done via video calls, tutors are trained to build and develop relationships with students. LSATMax tutors have worked with people from diverse backgrounds, so it's easy for tutors to discover strengths and weaknesses in every student.
LSATMax is also budget-friendly and flexible. Students have a few packages to choose from, and there are financing options through Affirm. Students also can fine-tune their schedules because LSATMax works around their students, not the other way around.
One of the more unique features that LSATMax offers is the ability to change tutors. Finding the right tutor can be challenging, which is why LSATMax gives you the option to choose a new tutor, even if you're halfway through.
Cost: Depends on hours ($216/hour least expensive package)
Location: Online Only (Video or Phone Conference)
Financing: Yes (via Affirm)
Qualifications: 99th percentile on the LSAT
Link: https://testmaxprep.com/lsat/tutoring
---
Richard
Richard is one of the best LSAT tutors in Georgia. He's young, but he has over 632 hours of tutoring experience under his belt. His ability to build relationships with students is second to none, and he offers in-person and online sessions. He makes himself available to his students.
Richard also takes a unique approach to LSAT tutoring. While he focuses on the material, he takes an empathetic and understanding approach. While his process is slow, he focuses on building confidence in students through positive reinforcement.
Cost: $95/hour in-person and online
Location: Buckhead, Atlanta, GA 30326
Financing: No
Qualifications: Passed the LSAT, University of Texas at Austin – Masters
Link: https://www.wyzant.com/Tutors/GA/Atlanta/8215813?ol=false
---
Success Prep
Success Prep is one of Atlanta's most well-known and most-respected tutoring services. Success Prep tutors a lot of subjects and holds a roster of reputable and accomplished tutors.
What makes Success Prep unique is its affordable in-person sessions. Most in-person sessions from tutoring services cost students thousands because packages are sold in bundles of 12 to 48 hours. With Success Prep, you can pay for two-hour sessions as you go.
Cost: $240 for 2 hours
Location: 929 Charles Allen Dr. NE, Atlanta, GA 30309
Financing: No
Qualifications: All tutors have passed the LSAT
Link: https://successprep.com/lsatprep-tutoring-atlanta-ga
---
Tim
Tim is a well-rounded tutor that knows the LSAT exam well. He's still a student pursuing a degree in psychology, so he has a close connection with students. All of the LSAT questions and exam experience is fresh in his mind, which makes him an excellent fit for students with high anxiety.
While Tim is a well-rounded tutor, his area of focus is the essay portion of the exam. His skills in psychology help him deliver clear and concise arguments as well as excellent written work. If you're struggling with the essay portion of the exam, Tim is a great choice.
Cost: TBD by Tim
Location: Within 10 miles of Atlanta
Financing: No
Qualifications: Passed the LSAT
Link: https://atlanta.universitytutor.com/tutors/602097
---
Manhattan Review
Manhattan Review is an excellent place if you need a reliable in-person tutor. Sessions are packaged into different hourly categories. For example, you can choose a 12-hour package or a 48-hour package. This all comes down to your preference. These options are great for accountability because they're not cheap. You'll need to set time aside to study, and Manhattan Review tutors will hold you accountable.
Manhattan Review has been around for over fifteen years and helped thousands of students across the country pass the LSAT exam. Their methods are proven to work, and they focus on reducing anxiety and developing confidence in students.
Cost: TBD by Manhattan Review
Location: Atlanta
Financing: No
Qualifications: All tutors have passed the LSAT
Link: https://www.manhattanreview.com/enroll/?id=7237&entry=eJzTzylOLNEtKS3JL8rMS9dNLMlJzCtJ1AcAafQIzg,,#co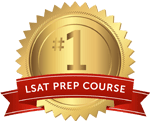 Get the #1-Rated LSAT Prep for free.
Try Risk Free
✓ No card required
✓ 1 minute setup