Baltimore is one of the most historic cities in the country. It was the birthplace of the national anthem, which was inspired by a battle at the famous Fort McHenry. Baltimore is a sought out city because of its beautiful coast-filled skyline and delicious cuisine, not to mention its proximity to the nation's capital. There is nothing like looking out over the Atlantic Ocean thirty floors up, while eating clams on a half-shell.
Baltimore is a great city, but it's an even better place to practice law. While the average lawyer makes roughly $100,000 annually, lawyers in specialized fields can earn upwards of $140,000 each year. For example, civil litigation lawyers typically earn close to $136,000 each year.
Baltimore is also an excellent place for criminal lawyers to have an impact on the community. It's one of the most dangerous cities in the country, with a violent crime rate of 18.55 per 1,000 residents. This makes it more dangerous than 98% of US cities, including larger cities like Los Angeles and New York City.
There is also a lot of opportunity in Baltimore. There are excellent schools like the University of Baltimore School of Law and significant law firms like Craig Kadish & Associates LLC. This gives aspiring lawyers a great chance to attend an accredited university and land a job after. Plus, political aspirants can look to Washington D.C. to start their careers.
While Baltimore has a lot of opportunities, you'll need to start with the LSAT exam. The LSAT exam is the first step many aspiring lawyers take, and it's not an easy one. The LSAT exam tests your ability to read, write, and understand logic. It's less about memorization and more about understanding different topics.
The LSAT sounds intimidating, but it doesn't have to be, and you don't need to prepare alone. Getting help from a qualified LSAT tutor is one of the best ways to boost your score. There are plenty of options to choose from, so read on to learn about the best LSAT tutors in Baltimore, Maryland.
What to Look for in LSAT Tutors
Finding the right LSAT tutor is easier said than done. You need to consider your options before you make a decision carefully. Unfortunately, if you chose poorly, your LSAT score can suffer. So, we're going to take you through a handful of attributes to look for in LSAT tutors.
High LSAT Scores
First and foremost, you want to look at a tutor's LSAT score. On the LSAT exam, you can score between 100 and 180, and the top 90% of people score between 170 and 180. When looking for an LSAT tutor, it's best to work with someone that scored higher than a 165.
If a tutor hasn't done well on the LSAT, there is a good chance they won't be able to help you do well. The LSAT is more about learning and understanding topics than memorization, which makes a tutor's score the most important thing to look for. If a tutor did poorly on the exam, there is a good chance they won't be able to help you.
Education
A tutor's education is also something you take a look at. Every educational background is different and serves a different purpose. So, what can a tutor's education tell you?
A tutor's education lets you know which area of the LSAT exam they're best suited for. We'll give you an example. Think about a student of law. Law is a subject that focuses on logic and analysis, which is useful for the logic games and analytical sections of the LSAT exam.
You can apply this logic to other schools of thought as well. For example, an English major is perfect for the writing section of the LSAT, and a philosophy major is better suited for the logic games section of the exam.
Tutoring Experience
If you're looking to boost your LSAT score, you'll need to work with an experienced tutor. Tutor experience comes in a lot of different ways. While you should look for a tutor that has around fifty hours of experience, a teacher or lawyer is just as qualified.
Still, the last thing you should do is work with an inexperienced tutor. Inexperienced tutors are unable to diagnose your problem areas on the exam, or it takes too long to do so. This wastes valuable time and hurts your LSAT score.
Scheduling
If a tutor looks excellent and has a lot of experience, but your schedules don't line up, it's not going to work out. If you can't make time to study with your tutor, what's the point of having one?
There are two things to consider about scheduling. You should think about whether or not you need a consistent schedule that keeps you engaged, or a flexible one that allows you to set your own study times.
Consistent schedules are great for accountability because sessions are determined in advance and harder to cancel. Flexible schedules are great for aspiring lawyers that work full-time, and are typically found online.
Online vs. In-Person LSAT Tutors
Once you know what to look for in an LSAT tutor, you'll need to consider your options. The two options are in-person and online tutoring. While both can help you score higher on the LSAT, they both have strengths and weaknesses.
In-Person Tutors
Let's get started with in-person tutors. In-person tutoring used to be very popular, but it lost ground to online tutoring over time. Why? Because in-person tutoring is a little bit old-school compared to video and phone calls. Why bother bringing yourself to a classroom when you can learn from the comfort of your own home?
While in-person tutoring is old-school, a lot of people swear by it. In-person tutors are an excellent fit for students that need rigid schedules and someone to hold them accountable. It's a lot harder to cancel sessions and skip over topics when someone is sitting next to you.
Another benefit of in-person tutoring is group sessions. Group sessions allow you to work alongside peers, which enhances the learning environment. Peer learning is valuable because students can discuss information with one another until there is a clear understanding.
While there are a lot of benefits to in-person tutoring, it's not right for everyone. If you don't have a lot of free time, it's hard to get your schedules to line up. In-person tutoring is also more expensive than online tutoring in most cases.
Online Tutors
Online tutors used to be lackluster. While remote tutoring worked for some, the lack of face-to-face interaction made it difficult for tutors to build relationships with students. Luckily, that was in the past.
Today, online tutors are on par with in-person tutors in many areas. In fact, online tutors are better than in-person tutors in a few categories. One example is the cost of sessions. Online tutors typically charge less than in-person tutors.
Online tutors are also more flexible than in-person tutors. They typically have better availability, even in the evening. This makes it easy for students with busy schedules to connect with tutors.
While online tutors are great, they're not perfect. While video calls have become efficient for tutor and student connection, it's not the same as having someone in the same room as you. Online tutors can also give you too much freedom, which can ruin the consistency.
| | | |
| --- | --- | --- |
| | Online Tutors | In-person Tutors |
| Flexible schedule | ✔ | ✘ |
| No commute | ✔ | ✘ |
| Cost-effective | ✔ | ✘ |
| Face-to-face interaction | ✘ | ✔ |
| Peer support | ✘ | ✔ |
The Best LSAT Tutors in Baltimore, Maryland
Finding an LSAT tutor in Maryland is difficult because there are so many options. Many people end up settling on the first tutor they see but that leads to a lack of satisfaction. To help you decide on a tutor, we're going to take you through a handful of the best LSAT tutors in Baltimore.

LSATMax Tutors
One of your best options is LSATMax. LSATMax has a history of helping students pass the exam, and all of their tutors are highly qualified. Every tutor has passed the LSAT exam within the 99th percentile, making LSATMax one of the most challenging tutoring companies to work for. This means that only the best of the best can tutor for LSATMax.
LSATMax is also flexible and budget-friendly. Students can manage their schedules and choose from a handful of different packages. While some packages offer more than others, even the least expensive option provides enough support to boost your score by 10-20 points. Plus, you can also finance your sessions through Affirm.
What makes LSATMax unique is its approach. Every lesson is centered around the student's needs, and tutors spend a lot of time getting to know you. This helps them learn your weaknesses and turn them into strengths. LSATMax tutors are an excellent fit for anyone looking to boost their LSAT score, even the busiest of aspiring lawyers.
Cost: Depends on hours ($216/hour least expensive package)
Location: Online Only (Video or Phone Conference)
Financing: Yes (via Affirm)
Qualifications: 99th percentile on the LSAT
Link: https://testmaxprep.com/lsat/tutoring
---
Donna
Donna is a great in-person tutor if you have time to commute. She will also travel up to six miles if needed. What makes Donna unique is her background with standardized tests. She tutors for the PSAT, SAT, ACT, LSAT, and more. Her knowledge in many subjects makes her suitable for many sections of the LSAT exam.
Donna is also one of the most qualified tutors you can find. She has a lot of experience and earned her Juris Doctor. This makes her an excellent fit for both the writing and logic sections of the LSAT. Donna also offers group sessions at a discounted rate. For example, for a three-person session, lessons are $120/hour instead of $180. Based on the way she structures her prices, it's clear that Donna is a big fan of group learning.
Cost: $60/hour for one person, $100/hour for two people, $120/hour for three people
Location: Beltsville, MD
Financing: No
Qualifications: Passed the LSAT, University of Wisconsin-Madison – Juris Doctor
Link: https://www.wyzant.com/Tutors/MD/Beltsville/7645832?ol=false
---
Bob
Bob knows the LSAT very well. Back in the 90s, he worked for Kaplan and created their LSAT program. Having created his own program, Bob has a unique experience that you can't find anywhere else. Not only is Bob the creator of an LSAT program, but he also participated in the hit show Jeopardy!
Bob has one of the best LSAT approaches available. He focuses on keeping students engaged and reduces anxiety. This leads to better pacing on the exam, which Bob believes is one of the most critical skills needed to succeed in it.
Cost: $150/hour
Location: Online
Financing: No
Qualifications: Passed the LSAT, worked at Kaplan, Indiana University – Masters
Link: https://www.wyzant.com/Tutors/MA/Newton_Center/9720895?ol=true
---
Brian
Brian is a recent law school graduate with a lot of LSAT experience. He's been tutoring since his time in college and loves to help other students succeed. On the LSAT he scored a 169, which shows he knows what he's talking about.
Brian's tutoring methods are a bit unorthodox. He places a heavy emphasis on self-improvement, so his sessions are designed to have students learn concepts on their own. This method isn't excellent for everyone, but it does increase confidence.
Cost: TBD by Varsity Tutors
Location: Online
Financing: No
Qualifications: Passed the LSAT, University of Memphis School of Law – Masters of Tax and Business
Link: https://www.varsitytutors.com/tutors/878226650
---
Manhattan Review
Manhattan Review is a reputable test preparation service that offers in-person and online tutoring. Manhattan Review has enjoyed a lot of success over the past fifteen years, opening up test preparation and tutoring centers in most cities. Their methods are proven to work and helped thousands of students pass the exam.
What makes Manhattan Review special is its flexibility. Most tutoring services are either in-person or online, but Manhattan Review offers both. There are also a handful of different packages to choose from, so you'll never leave a session feeling like you're not prepared.
Cost: $2,200 for 12 hours (least expensive option)
Location: 401 W Pratt Street, Baltimore, Maryland 21201 and online
Financing: No
Qualifications: All tutors have passed the LSAT
Link: https://www.manhattanreview.com/lsat-tutoring-baltimore/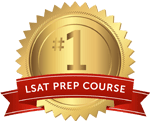 Get the #1-Rated LSAT Prep for free.
Try Risk Free
✓ No card required
✓ 1 minute setup