Kansas City is a fascinating city. The city is known for its unique barbecue, groovy jazz music, and stunning fountains. This gives Kansas City one of the most unique cultures and atmospheres you can find in the United States. From a thriving night-life to world-class dining, Kansas City has it all.
Kansas City is a great place to settle down and pursue a career in law. Lawyers make an average salary of about $100,000, and lawyers in specialized fields like corporate law can earn upwards of $158,000. This is above the national average, and Kansas City has a low cost of living. To offer some perspective, a house in Kansas City is $100,000 cheaper than the national average.
While Kansas City is an affordable place to live, there is a lot of crime. The city has a crime rate that's nearly double the national average, with 59 per 1,000 residents committing property and violent crimes. This might be scary to some, but for aspiring lawyers, this is good news. Not only is there a high demand for criminal lawyers, but you can make a difference in this community.
If you're looking to study law in Kansas City, there is no shortage of opportunities. Students can choose between excellent universities like the University of Kansas Law School and Washburn University. There are also significant law firms that hire a lot first-year associates like the Joshua Wilson Law Firm, making K.C. a great place to get some work experience after graduation.
If you want to make the most of these opportunities, you'll need to pass the LSAT exam. This is not an easy exam because it tests your ability to understand language, write with precision, and analyze logic. If you find yourself worried about your LSAT score, it's time to find a tutor. Read on to learn about the best LSAT tutors in Kansas City.
What to Look for in LSAT Tutors
Searching for an LSAT tutor is not easy. You'll come across many different options, and it's difficult to separate good tutors from bad tutors. For this reason, we're going to take you through a handful of attributes to look for in LSAT tutors.
High LSAT Scores
The first thing to look for is a tutor's LSAT score. A tutor's LSAT score is the best indicator of how well they understand the exam. If a tutor scored poorly on the test, there is a good chance that they won't be helpful.
On the LSAT exam you can score between 100 and 180, and the top 10% of people score between 170 and 180. Therefore, you should look for tutors that scored within this range. We recommend working with a tutor that's scored within the 99th percentile if you can find one.
Education
While LSAT scores are essential, you'll want to look at a tutor's educational background as well. You can learn a lot from a tutor's education. Each major is beneficial for different reasons, so we're going to take you through a few examples.
We'll start with a tutor that holds a Juris Doctor. If a tutor holds a Juris Doctor, they're equipped to help you with most sections of the LSAT exam. Why? Because people that hold a Juris Doctor degrees have displayed mastery in logic, analysis, and writing.
While a Juris Doctor is the best-suited major for LSAT tutoring, it's not the only option. For example, someone who majored in Philosophy is equipped to help you with the logic games section of the exam. Some other good majors to look for are English, psychology, and mathematics.
Tutoring Experience
Tutoring experience is also essential. You should look for tutors that have hundreds or thousands of tutoring hours under their belts. While this is an excellent place to start, you should also look for tutors that have additional experience on top of tutoring hours.
Additional experience can be anything education-related. One example is someone who practices law. While a lawyer isn't an educator, they're trained to convey information to people clearly and concisely.
Another example is a professor or teacher. Teachers and professors are accustomed to teaching large groups of diverse students. This makes it easy for students to build relationships and identify the strengths and weaknesses of their students.
Scheduling
If you like what a tutor brings to the table, the last thing to look for is their availability. If they don't have times that match up to your schedule, everything else is irrelevant. There are two main things to consider when looking at a tutors scheduling capabilities: flexibility and consistency.
Flexibility is great for students that don't have a lot of free time. If you work full-time and only have availability in the evening, you'll want to work with a flexible tutor. Flexible tutors also make it easier for you to cancel sessions and typically have more time slots.
While flexibility is great for some students, it's a hindrance for others. If you find it challenging to allocate time each week for LSAT preparation, you'll want to work with a tutor that has rigid scheduling and makes it difficult to cancel sessions.
Online vs. In-Person LSAT Tutors
Knowing what to look for in a tutor is only the first step. Before you choose an LSAT tutor, you'll need to consider whether or not you want to go the online or in-person route. Both methods have their benefits, so it comes down to your preferences.
In-Person Tutors
In-person tutoring is excellent because it's a method that's proven to work. In-person tutors bring a lot to the table and hold students accountable by keeping rigid schedules. They often offer their services in a classroom setting, which can be beneficial because it encourages students to work together with peers.
While in-person tutoring is useful, it's not cheap. In-person tutoring costs more on average than online tutoring, and you need to factor in the cost of commuting. In-person tutors also offer more package deals, which means you'll need to pay upfront for many hours.
Online Tutors
Online tutoring used to be scoffed at. Remote tutoring was ineffective because there was no face-to-face interaction. This made it difficult for tutors to connect with students and build a relationship. While video calls aren't perfect, they've made online tutoring a viable option.
Online tutoring is beneficial because there is more flexibility. Online tutors typically have better availability and more options for the evening hours. Plus, online tutoring sessions are usually more affordable than in-person sessions.
While online tutoring is efficient, it's far from perfect. The lack of consistency can cause students to fall behind on material and lose focus. Aside from consistency, video calls aren't as good as having someone in the same room as you. There is less accountability there.
| | | |
| --- | --- | --- |
| | Online Tutors | In-person Tutors |
| Flexible schedule | ✔ | ✘ |
| No commute | ✔ | ✘ |
| Cost-effective | ✔ | ✘ |
| Face-to-face interaction | ✘ | ✔ |
| Peer support | ✘ | ✔ |
The Best LSAT Tutors in Kansas City, Missouri
Kansas City is home to a lot of LSAT tutors. Unfortunately, having a lot of options is a blessing and a curse. With so many tutors, it's challenging to know which ones are the best. So, we're going to take you through a handful of the best LSAT tutors in Kansas City to help you narrow down your options.

LSATMax Tutors
LSATMax is a well-known and reputable LSAT tutoring service. The company prides itself on putting student's needs first. This is evident in LSATMax's affordable and flexible tutoring sessions. Students can choose between a handful of different packages and customize their schedules.
LSATMax only works with the best tutors. To work with LSATMax, tutors need to score within the 99th percentile on the LSAT exam. For this reason, LSATMax has some of the best tutors in the business. When you work with LSATMax, you're always getting the best of the best.
LSATMax is also unique. You can work with more than one tutor, and the service provides you with additional LSAT material. So, even if you're not clicking well with one of their tutors, you can always switch. LSATMax is also one of the few services that offer mobile support so that you can take your material with you on the go.
Cost: Depends on hours ($216/hour least expensive package)
Location: Online Only (Video or Phone Conference)
Financing: Yes (via Affirm)
Qualifications: 99th percentile on the LSAT
Link: https://testmaxprep.com/lsat/tutoring
---
Shane
Shane is a versatile tutor that's open to many different tutoring methods. He's tutored the LSAT for over 1,600 hours, and he hosts in-person, online, and group sessions. His versatile approach makes him unique, and if you have a few friends that need LSAT support, he's budget-friendly.
Shane also knows the LSAT well. He's one of the few tutors that's scored within the 99th percentile, with a score of 175. Shane's primary approach to tutoring is pacing. Before diving into material, he likes to learn about where a student is at. One unique feature that Shane brings to the table is a personal satisfaction guarantee. If he feels like a lesson was a failure, he will compensate a student accordingly.
Cost: $240/hour
Location: West End Saint Louis, MO 63112 and online
Financing: No
Qualifications: Passed the LSAT, Boston College – Economics
Link: https://www.wyzant.com/Tutors/MO/Saint_Louis/8921760?ol=false
---
Chris
Chris has been tutoring for the LSAT exam for over two years. He graduated from the University of Tulsa in the top ten percent of his class and scored within the 96th percentile on the LSAT exam. This makes Chris an experienced tutor that knows his way around the LSAT exam.
While Chris is a knowledgeable tutor, his services are budget-friendly. He doesn't charge a fortune for his sessions, making it easy for everyone to work with him. One unique thing Chris brings to the table is his understanding of philosophy and logic. He's studied ancient cultures and knows how to speak ancient Greek and Latin, which can be surprisingly helpful in the field of law.
Cost: $60/hour
Location: Overland Park, KS 66223 and online
Financing: No
Qualifications: Passed the LSAT, University of Tulsa – Juris Doctor
Link: https://www.wyzant.com/Tutors/KS/Overland_Park/9227426?ol=false
---
Manhattan Elite Prep
Manhattan Elite Prep is a great place to find an LSAT tutor. There are a handful of tutors available in the Kansas City area, and each one has passed the LSAT. Manhattan Elite Prep is unique because they match you with a tutor based on your needs. All sessions are flexible, and they even offer at-home tutoring lessons.
Manhattan Elite Prep also provides students with additional practice material. Students gain access to practice exams, and more advanced packages offer hundreds of hours of LSAT instruction. The company has been in business for over ten years, with a combined 40,000 hours of tutoring experience.
Cost: $155/hour (advanced package)
Location: In-person and online
Financing: No
Qualifications: All tutors have passed the LSAT
Link: https://www.manhattaneliteprep.com/lsat-preparation-tutor-class-kansas-city/
---
Kaplan
Kaplan is a successful test preparation company that's been in business for decades. The company specializes in test preparation for the ACT, SAT, MSAT, LSAT, and other standardized tests. This helped them build a reputation and assist thousands of students in boosting their LSAT scores.
The benefit of working with Kaplan is knowing that you're getting a high-quality tutor. Kaplan also offers additional services to students. They have career mentoring, a digital database, and practice exams.
Cost: $2,599 for 15 hours (least expensive package)
Location: In-person and online, locations vary based on the tutor
Financing: Yes, (via Affirm)
Qualifications: All tutors have passed the LSAT
Link: https://www.kaptest.com/?ranMID=1697&ranEAID=Lcx3RSF2Hd8&ranSiteID=Lcx3RSF2Hd8-LwbBo3DLTHNejkxO1NZkyw&cmp=aff:linkshare_Lcx3RSF2Hd8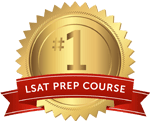 Get the #1-Rated LSAT Prep for free.
Try Risk Free
✓ No card required
✓ 1 minute setup