Texas is home to many cities, but Arlington is unique. It's littered with monuments, historic parks, and sprawling rivers. There are a handful of River Legacy Parks with trails that take you through dense forests populated with wildlife.
While the nature is immersive, Arlington is also home to the Dallas Cowboys, one of America's most famous football teams. It's also one of the more scenic cities in Texas, with towering buildings, modern stadiums, and historical landmarks.
Arlington isn't the biggest city in Texas, but there are plenty of opportunities for aspiring lawyers. Arlington is home to top-rated law schools like Texas A&M University School of Law and high-end law firms like the Law Office of Andy Nguyen, which focuses on accident law. While there are larger firms and schools in other cities, Arlington's law opportunities feel more personal.
Arlington also has criminal law opportunities. While the violent crime in Arlington hovers around the national average, property crime is significant. For example, Arlington has a property crime rate of 29.95 per 1,000 residents. This gives aspiring criminal lawyers a chance to make a difference in the community.
So, the opportunities are great, but is it worth it to become a lawyer in Arlington? The average lawyer in Arlington earns about $94,000, which is below the national average, but civil litigation and other high-end attorney salaries reach upwards of $130,000 each year. When you pair this with the below-average cost of living, Arlington is an attractive and worthwhile place to begin a career in law.
Still, a career in law is filled with challenges you'll have to conquer. One of those challenges is the LSAT exam. An exam that tests your ability to deliver arguments, break down logic, and analyze scenarios. It's a unique exam because it's not centered around memorization or formulas, which makes it more complicated than the SAT and ACT.
The good news is that you don't have to be alone. There are dozens of tutors in Arlington ready and waiting to give you the confidence you need to pass the exam. Read on to learn about the best LSAT tutors in Arlington, Texas.
What to Look for in LSAT Tutors
Finding the best LSAT tutor is easier said than done. There are dozens of tutors in the Arlington and Dallas region, which makes it challenging to find the right fit. This leads to many students settling on one of the first tutors they find. We don't want you to settle, so we're going to take you through a few things to look for in LSAT tutors.
High LSAT Scores
We'll start with LSAT scores. Because the LSAT exam tests your ability to handle logic, analyze situations and deliver arguments, it's not as straightforward as exams like the SAT and ACT. For this reason, you'll need to work with someone who has a lot of experience with the LSAT.
On the LSAT exam, the top 10% of people score between 170 and 180. With that in mind, you should look for tutors that scored within this range. Still, any tutor that scored over a 165 and has thousands of tutoring hours under their belt is a viable option. Just be sure to reference their score before making a decision.
Education
When looking for an LSAT tutor, their educational background needs to be examined. You'll come across tutors that are still in school and tutors that have Bachelors, Masters, and Juris Doctor degrees. Out of these degrees, the Juris Doctor is the best of the bunch.
Tutors that hold a Juris Doctor have what it takes to be a lawyer, which is what the LSAT is designed to test for. Tutors with this degree can help you in every section of the exam, making them more versatile than other degree holders.
While Juris Doctor degrees are the best, that doesn't make other degrees worthless at all. For example, a degree in philosophy applies to the logic games and analytical sections of the exam. English degrees are valuable for the writing sections of the exam.
Tutoring Experience
Before choosing a tutor, you should also take a look at their experience. The best LSAT tutors have thousands of hours under their belt. These are tutors that have helped hundreds of students boost their scores. If possible, you should also take a look at their reviews.
While tutoring hours are great, tutors with a background in law and teaching are also viable. Tutors that practice law have real-world experience in areas that the LSAT tests for. On the other hand, tutors with teaching experience are used to transmitting skills in a clear and accurate way.
Scheduling
The last thing to go over is scheduling and availability. Even if a tutor has excellent experience and high LSAT scores, it's irrelevant if your schedules don't line up. For this reason, it's crucial to check their availability and determine how much time each week you can allocate for LSAT tutoring.
There are a few things to look for when it comes to scheduling. Take some time to go over your needs first because you'll come across both flexible tutors and tutors that focus on accountability. Tutors that focus on accountability hold rigid schedules and flexible tutors have better availability. Either option can be more effective, depending on how you best learn and who you best respond to.
Online vs. In-Person LSAT Tutors
Knowing what to look for in an LSAT tutor will help you narrow down your search, but you still have to make a choice. The choice is between online and in-person tutoring. While both methods have benefits, it depends on your preferences.
In-Person Tutors
We'll start by going over in-person tutoring. In-person tutoring used to be the most common method of tutoring available, but more students are now turning to online tutoring. Still, in-person tutors are valuable for students that need rigid scheduling and accountability.
In-person tutors are great if you find it challenging to stay focused. When you have someone with you, face-to-face, it's harder to slack off or lose focus. In-person tutors are also better at evaluating students because they can see you in action.
In-person tutors are also great for students that want to study with peers. You'll be able to choose classroom-style sessions or group tutoring lessons. Peer learning is great because it encourages students to discuss the material with their peers, furthering reinforcing a tutor's teachings.
Still, in-person tutoring doesn't come without flaws. Compared to online tutoring, in-person tutoring lacks flexibility. This is because of commute times and, generally, a lack of evening availability. Aside from flexibility, in-person tutors typically charge far more per hour too.
Online Tutors
Online tutors have become popular over the past decade. While people used to scoff at the idea of remote tutoring, the introduction of video calling has made online tutoring a viable option. It's flexible, affordable, and easily accessible.
Online tutoring is excellent because busy students have more options. Most online tutors have better availability than in-person tutors, even for evening hours. Even online test preparation companies focus on the student, giving you the option to set designated studying times based on prior obligations.
Online tutoring is also more affordable than in-person tutoring. There is less overhead than in-person tutoring because there is no need to have a designated building or commute. This makes private online tutors and online test preparation companies more affordable than their in-person counterparts.
Still, online tutoring is not perfect. Online tutors don't offer face-to-face interaction, which makes it harder for tutors to discover your strengths and weaknesses. The flexibility that online tutoring offers can also be a crutch. If you cancel sessions often, you'll create a lack of consistency.
| | | |
| --- | --- | --- |
| | Online Tutors | In-person Tutors |
| Flexible schedule | ✔ | ✘ |
| No commute | ✔ | ✘ |
| Cost-effective | ✔ | ✘ |
| Face-to-face interaction | ✘ | ✔ |
| Peer support | ✘ | ✔ |
The Best LSAT Tutors in Arlington, Texas
While Arlington isn't the most populous city in Texas, there are a lot of LSAT tutoring options. You'll come across test preparation companies, online tutors, and a few at-home in-person tutors. To help you narrow down your options, we've compiled a list of the best LSAT tutors in Arlington.

LSATMax Tutors
LSATMax is your best friend when it comes to LSAT preparation, and it brings you a classroom-style experience without the classroom. While the company offers test preparation, students can also work with tutors that have scored within the 99th percentile. Every tutor with LSATMax is trained and qualified to help you with every section of the exam.
LSATMax is also flexible and budget-friendly. Most big test prep companies charge over $200 per hour, if not more. LSATMax offers a few different packages with budget-friendly options. In fact, even if you can't afford lessons upfront, you can even finance sessions through Affirm.
LSATMax also puts the student first. When you work with LSATMax, you'll get support at home or on the go. There is a mobile app for mobile users, making it easy to get video sessions wherever you are. LSATMax also gives you the ability to change tutors if you're not clicking well with the one you're assigned. While LSATMax is an online-only service, it's more comprehensive than most in-person tutors.
Cost: Depends on hours ($133/hour is the least expensive package)
Location: Online Only (Video or Phone Conference)
Financing: Yes (via affirm)
Qualifications: 99th percentile on the LSAT
Link: https://testmaxprep.com/lsat/tutoring
---
Dallas Admissions
If you're okay with a short commute, Dallas Admissions is one of the best tutoring services in Dallas. The company is focused on helping students boost their LSAT scores through one-on-one tutoring sessions. There are a few packages students can choose from, with each package offering additional hours.
Dallas Admissions is run by two of the most qualified tutors in the region. Michael Pomeroy and Sean McCormick have eight years of experience tutoring for the LSAT and earned scholarships for the top 15 law schools in the country. Overall, Dallas Admissions is focused on using study methods that are proven to work to help students gain entry to their preferred law schools.
Cost: $799 for 6 hours (least expensive package)
Location: 8105 Rasor Blvd, Suite #77, Plano, Texas 75024
Financing: No
Qualifications: All tutors have passed the LSAT
Link: https://dallasadmissions.com/test-prep/lsat-tutoring/
---
Peter
Peter is someone who is dedicated to tutoring. He had an established law career for a few years, but he realized that it was eating into his passion, which is tutoring. For this reason, Peter ended his law career and became a full-time LSAT tutor. His passion for helping students learn is contagious, and students feel inspired after studying with him.
Many tutors claim to put the student first, but Peter backs up this claim. For new students, the first lesson is always free. This gives you a chance to test the waters and see if Peter is a good fit for you. That's something we love to see, especially when LSAT tutoring is expensive.
Peter is also a reputable tutor. He scored within the 99th percentile on the LSAT, with a score of 179. He earned his Juris Doctor and went on to pass the bar exam and practice law. This makes Peter equipped to help you with the writing, logic, and analytical sections of the exam.
Cost: $165/hour
Location: Online
Financing: No
Qualifications: Passed the LSAT, University of San Diego–Juris Doctor
Link: https://www.wyzant.com/Tutors/CA/San_Diego/7568734?ol=true
---
Shane
Shane is one of Wyzant's highest-rated tutors. He scored within the 99th percentile on the LSAT exam and received a degree in economics from Boston College. His knowledge of economics helps him convey logic to his students through real-life examples. This makes it easier to learn about the logic games section of the exam.
Shane also has a lot of experience. He's been tutoring for over 1,600 hours just on the LSAT, and helped about 200 students boost their score. Shane also offers a free 20-minute consultation to determine if he's a good fit for a student.
Cost: $240/hour
Location: Online
Financing: No
Qualifications: Boston College Economics, passed the LSAT
Link: https://www.wyzant.com/Tutors/MO/Saint_Louis/8921760?ol=true
---
Marina
If you're looking for in-person tutoring in Arlington, Marina is a great choice. She passed the Texas bar exam, LSAT exam, and currently practices law. This makes her equipped to help you with every section of the exam. She has also been tutoring since 2014, giving her six years of experience.
Marina is also one of the more flexible in-person tutors you can work with. She does at-home tutoring, so you don't need to worry about commuting, as she will come to you. Marina is also cost-effective. Most in-person tutors charge over $100 per hour, especially if they have to commute. This makes Marina an excellent budget option.
Cost: $40/hour
Location: Arlington, 76006
Financing: No
Qualifications: Passed the LSAT, licensed attorney
Link: https://www.tutorselect.com/207468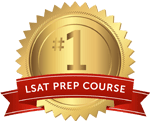 Get the #1-Rated LSAT Prep for free.
Try Risk Free
✓ No card required
✓ 1 minute setup