Colorado Springs is a scenic city that sits at an elevation of 6,035 feet. It's located at the bottom of the Rocky Mountains by the eastern foot. While the mountains are beautiful to take in, you can also follow hiking trails that lead up to the summit of the mountains.
The city also features natural landmarks and national parks. You can visit the Pike National Forest and the Garden of the Gods, which features unique red-sandstone formations and exceptional views. If you love nature and adventure, Colorado Springs is the place you want to be.
Many people visit Colorado Springs for the scenic views and landmarks, but it's also a great place to settle down and practice law. Lawyers in Colorado Springs typically earn about $100,000 annually, which is above the median income of $62,634 per year. This makes Colorado Springs one of the more budget-friendly cities to begin a law career.
Colorado Springs is also in need of lawyers. With a crime rate of 39.95 per 1,000 residents, it's only safer than 8% of cities in the United States. For aspiring criminal lawyers, Colorado Springs is where your work can make a difference in the community. Plus, with the legalization of marijuana in the state, there is a new field to practice in.
There are also a lot of opportunities for aspiring lawyers in the city. Students can apply to the University of Denver and the University of Colorado – Boulder. Both schools offer law programs and accept students that have taken the LSAT. The schools also have a high acceptance rate, so while it's competitive, getting into either school is manageable.
Still, you'll need to pass the LSAT exam and earn a good score. The LSAT is scored between 100-180, but to enter law school, a score higher than 155 is needed. If you want to earn a scholarship or grant, it's crucial to score higher than that. The best way to boost your LSAT score is by working with a high-quality tutor. Read on to learn about the best LSAT tutors in Colorado Springs, Colorado.
What to Look for in LSAT Tutors
While working with a tutor is a great way to improve your LSAT score, it's not as simple as choosing the first tutor you find. To get the most out of your experience, you'll want to find a tutor that fits your needs. To help, we're going to take you through some things to look for in an LSAT tutor.
High LSAT Scores
LSAT scores are essential. If you're looking to improve your exam score, you need to work with a tutor that knows the exam well. If possible, look for a tutor that scored higher than you if you've taken the exam in the past.
The top 10% of people score between 170 and 180, so that's where you should start. Tutors that scored within this range have displayed mastery of the material and know what it takes to achieve a high score. Still, if a tutor scored over 160 but has a lot of experience, that's also a viable option.
Tutoring Experience
The next thing you want to look for is a tutor's experience. Experience comes in a few different forms but hours spent tutoring is a great place to start. To ensure you have the best chance of boosting your score, we recommend working with tutors with at least 400-500 hours of experience.
While tutoring hours are essential, you'll also come across tutors that have backgrounds in education. For example, if a tutor has been a teacher or professor, they'll be better at getting to know your strengths and weaknesses.
Education
Education is something a lot of people overlook, but it makes a difference. There are a lot of degrees available, and you'll come across tutors that have experience in different fields of study. While any degree is a good degree, some are better than others on specific sections of the exam.
One example is someone who studied law and earned a Juris Doctor. The LSAT is designed to determine whether or not a student is a good fit for law school, so it makes sense to study for the exam with someone who has extensive knowledge in the field.
While a Juris Doctor is a great degree, it's not the only option. Tutors with backgrounds in English, the sciences, mathematics, and philosophy are also equipped to help you on the LSAT. For example, someone who studied philosophy is excellent for the logic sections.
Scheduling
Scheduling is crucial when it comes to tutoring. Even if a tutor is qualified, a lack of availability makes it irrelevant. Before you look for a tutor, spend some time reviewing your schedule and any prior obligations.
If you work full-time, you'll want to find a flexible tutor. On the other hand, if you're a procrastinator, you'll want to work with someone who holds you accountable and offers a more structured schedule.
Online vs. In-Person LSAT Tutors
There are two methods of tutoring that you'll come across, in-person and online tutoring. Both ways can help you boost your LSAT score, but it depends on your needs. We're going to take you through the pros and cons of in-person and online tutoring to help you determine the approach that's right for you.
In-Person Tutors
We'll begin with in-person tutoring. In-person tutoring has been around for a while because it gets the job done. In-person tutoring is excellent for a few reasons, but the best feature is face-to-face interaction. Having someone in the room with you while you study is helpful because it helps them quickly identify your strengths and weaknesses.
In-person tutoring is also an excellent fit for students that want to split the cost of sessions and work together. Not only is peer-learning cheaper, but it helps students retain information by promoting discussion.
Still, it's not perfect. Commuting can be a hassle, especially if you need to visit a test prep center. Furthermore, sessions are more expensive and less flexible. If you work full-time or have other obligations, it can be challenging to find a tutor with similar availability.
Online Tutors
Online tutoring used to be lackluster. While there were online options in the past, the lack of video calling made face-to-face interaction impossible. Luckily, today, online tutoring is just as effective as in-person tutoring.
Online tutoring is useful because you can work with a tutor from anywhere. Video calls make it easy to schedule evening sessions, and if you need to cancel, it's hassle-free. Online tutoring is also more affordable than in-person tutoring, even if you work with internet-based test prep companies.
The problem with online tutoring is the lack of consistency and accountability. It's difficult for tutors to hold you accountable if they're not in the same room as you. Plus, the flexibility can lead to a lack of consistency that makes it hard to stay on track. Before choosing either option, you want to weigh these pros and cons.
| | | |
| --- | --- | --- |
| | Online Tutors | In-person Tutors |
| Flexible schedule | ✔ | ✘ |
| No commute | ✔ | ✘ |
| Cost-effective | ✔ | ✘ |
| Face-to-face interaction | ✘ | ✔ |
| Peer support | ✘ | ✔ |
The Best LSAT Tutors in Colorado Springs, Colorado
Colorado Springs is one of Colorado's largest cities, which means you have many tutoring options. Still, you want to work with the best to improve your score. So, we're going to take you through a handful of the best LSAT tutors in Colorado Springs to help you narrow down your search.

LSATMax Tutors
When it comes to the LSAT, you want to work with LSATMax. LSATMax offers tutoring, practice exams, prep courses, and more. What makes LSATMax unique is your ability to change tutors if needed, as well as their mobile app. LSATMax knows how busy aspiring lawyers are, which is why flexibility is its priority. All sessions are scheduled around the student, not the other way around.
LSATMax is also one of the best online test prep companies you can work with. All LSATMax tutors have scored within the 99th percentile, making them more than qualified to help you with every section of the exam. They have your back on the logic, analytical, and essay sections of the test.
LSATMax is also an online-based company, which means they spend a lot of time focusing on online studying methods that work. Tutors from the company are experts at building relationships with students, even if they're not in the same room as you.
Cost: Depends on Hours (From $133/hour)
Location: Online Only (Video or Phone Conference)
Financing: Yes (Via Affirm)
Qualifications: 99th percentile on the LSAT
Link: https://testmaxprep.com/lsat/tutoring
---
Milan
Milan is a unique tutor that dedicates himself to his tutoring career. Instead of focusing on multiple topics, he only tutors for the LSAT exam. He has 13 years of experience and scored within the 99th percentile on the exam.
Experience aside, Milan puts every student first. Before starting, there is a free evaluation period, and he offers in-person and online tutoring. Milan also offers 75 hours of animated videos, thousands of practice questions, and simulated exams. He's a tutor that gives you the tools you need to succeed.
Cost: From $140/hour
Location: Within One Hour of Colorado Springs
Financing: No
Qualifications: Passed the LSAT, Cornell University – Juris Doctor
Link: https://lsat.totaltestprep.net/?page_id=6063
---
Mac
Mac is a Colorado native that knows the LSAT can be taught like any other skill. Most exams focus on memory, but the LSAT is designed to test a student's skills in writing, logic, and analysis. For this reason, Mac holds students accountable and expects students to study for an additional three hours before the next meeting. According to Mac, people that score within the 90th percentile spend between 100 and 200 hours in test prep, so he wants to make sure you have the best possible chance.
Mac also has a lot of experience with the LSAT. He was an elite teacher with Kaplan for the LSAT, achieving the highest rating a tutor can have with the company. While he flunked the LSAT the first time around, with hard work, he was able to score within the 95th percentile the second time. He knows what's needed to improve and makes sure his students have similar success. If you need a tutor that holds you accountable, Mac is the best fit.
Cost: $50/hour In-Person and Online
Location: Five Points Denver, Colorado, 80205
Financing: No
Qualifications: Passed the LSAT, DePaul University – MBA
Link: https://www.wyzant.com/Tutors/CO/Denver/9783394?ol=false
---
Cherry
Cherry is a reliable LSAT tutor that operates within Boulder. It's a bit of a commute from Colorado Springs for in-person tutoring, but she also offers flexible online sessions. Cherry also graduated from a Colorado-based school, so she's familiar with the application process and what schools look for in applicants.
While Cherry majored in math, she scored a 172 on the LSAT and has a unique method of teaching. Instead of focusing on dozens of questions each session, she spends a considerable amount of time breaking down each question to ensure students have a clear understanding of the topic before moving on.
Cost: $50/hour
Location: Boulder Colorado, 80303 and Online
Financing: No
Qualifications: Passed the LSAT, University of Colorado, Boulder – Ph.D. in Math
Link: https://www.wyzant.com/Tutors/CO/Boulder/8781793?ol=false
---
Alicia
Alicia is a Colorado resident that's studying for the bar exam. The LSAT is a recent experience for Alicia, which means her knowledge is fresh. While she tutors other subjects, she believes she's best suited to help aspiring lawyers, and we agree.
Alicia is also younger than most tutors you'll come across. This makes it easy for her to evaluate and understand a student's situation. She knows how much pressure there is with law school, so she focuses on reducing anxiety and building confidence for the exam.
Cost: TBD by University Tutors
Location: Within 30 Minutes of Colorado Springs
Financing: No
Qualifications: Passed the LSAT, University of Denver – Masters of Peace Studies
Link: https://coloradosprings.universitytutor.com/tutors/626697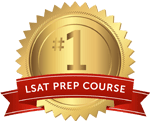 Get the #1-Rated LSAT Prep for free.
Try Risk Free
✓ No card required
✓ 1 minute setup