If you're ready to embark on your career in law, there are few better places to do it than in Portland, Oregon. The city is home to many prestigious legal institutions and law schools including Lewis & Clark College and Concordia University. Bearing this in mind, it isn't too surprising that students want to come to this city to both study and work in an attorney role as lawyers in the area can command impressive salaries of around $100,475.
However, if you're keen to access the city's top law schools, you'll have to excel in the LSAT test – the key exam that will enable you to win your place at the institution of your choice. You will, therefore, need to properly prepare so you do as well as you can on the test. This is why it's so important to find an LSAT tutor in Portland, Oregon who will be able to work with you and help you to achieve the best possible score for you.
What to Look for When Choosing an LSAT Tutor
If you're preparing for your LSAT test, you will probably find that the best way to achieve the success you've been hoping for is to use a one-on-one tutor who is experienced in working with students who are taking this key exam. This is the top way of achieving the score you require to gain entrance into one of Oregon's best law schools. However, not every tutor will be right for everyone, so how do you know what you should be looking out for when you're making your final decision?
Experience
Perhaps the most important thing you need to be looking out for when you're selecting the right LSAT prep tutor for you is experience. You need to find an individual who already has plenty of experience in working closely with students and tutoring them to take this all-important test. You should also check out the results that they have been able to achieve – what kind of an increase in points were they able to help their former students attain? As an added point, you should look for a tutor who has themselves scored within the top percentile on the LSAT test when taking it.
Flexibility
While the experience level of your tutor is a key consideration, flexibility is also an important thing to bear in mind. You must select a tutor who can fit conveniently around your schedule, especially if you live a busy lifestyle. You want to be sure that your chosen tutor will be available at times that meet your needs, fitting around work, study and family commitments, and who will meet your requirements when choosing a time to carry out tutoring sessions.
Approach
Another key consideration to keep in mind is the approach your chosen tutor will take to help you to prepare for your LSAT. Although it's important your selected tutor is completely comfortable with all the concepts and elements that will be covered by the test paper, they also need to have the essential skills to help you to develop and improve your own skills and knowledge across all parts of the paper and to work closely with you in a way that complements your preferred learning style.
Cost
Finally, cost is the last consideration you'll need to think about when you're selecting an LSAT tutor in Portland. The price of each session will vary greatly between tutors, and you need to find the right balance between experience, approach and cost. It's important to find out whether your preferred tutor will offer you any extra discounts, or whether there are any financial options open to you to make it easier to afford the tutoring you need.
Online vs In-Person LSAT Tutors
Now you know what you're seeking in the ideal LSAT tutor for you, there is one further choice to make. You'll need to decide whether you prefer in-person or online tutoring sessions.
In-Person Tutoring
If you'd prefer to have face-to-face contact with your LSAT tutor, in-person tutoring is probably a good choice for you. However, there's more to think about here than just whether you want to be in the physical presence of your tutor. You also need to consider the factor that this style of learning will require adherence to a very strict tutoring schedule. Therefore, you'll need to be committed and attend each session. While you're sure to benefit greatly from having one-on-one contact with your preferred tutor, you will also have less flexibility and canceling sessions may be impossible. You will also probably need to travel in order to get to the venue in which tutoring is held, and this won't just take up valuable time, but it'll also take a lot more effort.
Online Tutoring
While tutoring online is quite a new option when working towards your LSAT test, it's already becoming a popular choice thanks to the latest video calling technology that makes learning in this way much easier and more convenient. With online tutoring, you don't need to travel and you won't have to waste any money or time on getting to a venue. Also, as online tutoring is considerably more flexible than in-person learning, you can have more freedom to arrange tutoring sessions around a busy schedule. In fact, the only downside to this way of tutoring is that there is no one-on-one contact with your tutor.
| | | |
| --- | --- | --- |
| | Online Tutors | In-Person Tutors |
| Flexibility | ✔ | ✘ |
| No need for commuting | ✔ | ✘ |
| Lower cost | ✔ | ✘ |
| Peer support | ✘ | ✔ |
| Face-to-face contact | ✘ | ✔ |
The Best LSAT Exam Tutors in Portland
Once you've decided on in-person or online tutoring, all that's left is to find the right specific tutor for you. Luckily, we've gathered a list of the best LSAT tutors in Portland to make this part as easy as possible.

LSATMax Tutors
LSATMax is a nationwide company that is a specialist in assisting students in their preparation for the LSAT exam. All the tutors that work with LSATMax have extensive experience in working with students of all backgrounds, and have utilized tried and tested study routines with their former students that have been proven to be a success. Historically, LSATMax tutors have been able to help those that they tutor to boost their scores on this paper by more than 20 points.
All LSATMax tutors haven't just passed the exam themselves, but have passed with flying colors in the top percentile. There are also several different financing solutions and payment options available from this tutoring provider so all students are able to benefit from the resources and knowledge these tutors can provide.
Cost: Depends on Hours (From $133/hour)
Location: Online Through Phone or Video Conference
Financing: Yes, Via Affirm
Qualifications: 99th percentile on the LSAT
Link: https://testmaxprep.com/lsat/tutoring
---
Laura K
As an experienced lawyer herself, Laura K has been proven to have an in-depth understanding of the concepts and demands of the LSAT test, having passed the exam herself with flying colors. She has over 140 hours of tutoring experience in working in a one-on-one format with LSAT prep students and is keen to help those she works with to excel and to gain a place at the school of their choice.
Cost: from $75 per hour
Location: Online or In-Person Within 10 Miles of Lake Oswego
Financing: No
Qualifications: Passed the LSAT Herself With Flying Colors
Link: https://www.wyzant.com/Tutors/OR/Lake_Oswego/8153804?ol=false
---
Get Prepped
Tutors working for Get Prepped offer one-on-one tutoring that is either online or face-to-face within the Portland, Oregon area. By working closely with each student, the tutors are able to identify the unique strengths and weaknesses of each one so that they can then work in collaboration with them to boost their skills, knowledge and confidence. In addition to tailoring delivery to the preferred learning style of each student, Get Prepped tutors will also offer a wealth of helpful resources and materials to support learning.
Cost: from $850 for 8 hours
Location: Online or In-Person
Financing: No
Qualifications: Tutors all scored highly on the LSAT
Link: http://www.getprepped.com/portland-lsat-prep-lsat-tutor/
---
TestMasters
TestMasters provides a high standard of LSAT tutoring for those students who want to achieve their highest possible score on the test. All of the tutors use the company's own tried and tested methodology and, by asking students challenging previous LSAT questions, they learn how each student thinks and how they can best improve. Tutors and students work together to create detailed study plans for efficiency, and use course materials that include thousands of authentic questions, written and video explanations, and practice digital tests while benefiting from 24/7 expert academic support.
Cost: from $175 per hour
Location: Online or In-Person
Financing: No
Qualifications: All Tutors Gained a Score in the 98th Percentile or Higher on their LSAT
Link: https://www.testmasters.net/LsatTutoring
---
Manhattan Review
Every tutor who works for Manhattan Review has already aced their own LSAT test and has the key skills and knowledge that they can then impart to the students they work with. They offer both flexibility and convenience for students with face-to-face and online tutoring available, and this provider has been proven to increase the scores of students on this all-important test. Every private tutor is committed to working closely with the students to whom they are assigned, drawing up individual learning plans to meet the student's unique needs and to develop core areas while identifying weak spots. The impressive results Manhattan Review's tutors have achieved can easily be seen, as many of their former students are now pursuing a legal career or are studying at the country's best law schools.
Cost: from $1590 for 12 hours
Location: Online and In-Person
Financing: No
Qualifications: 99th Percentile on the LSAT
Link: https://www.manhattanreview.com/lsat-tutoring-portland/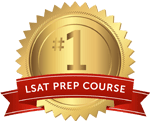 Get the #1-Rated LSAT Prep for free.
Try Risk Free
✓ No card required
✓ 1 minute setup