Lincoln, Nebraska, is a hidden gem. While it's one of the smallest capitals in the United States, there is no shortage of things to do. The city is filled with intriguing attractions, from petting zoos to intricate gardens. Lincoln is also one of the more recent cities in the country, being built less than 100 years ago. So, is Lincoln an excellent place to settle down and practice law?
To answer that question, we need to take a comprehensive look at the law in Lincoln, Nebraska. We'll start with the average salary a lawyer makes. In Lincoln, lawyers earn an average of about $150,000 annually. This is more than $30,000 more than the national average. Furthermore, the cost of living in Lincoln is 25% lower than the national average. So, not only do lawyers make more in Lincoln than other cities, but it's also a much more affordable place to live.
Lincoln also has many opportunities for aspiring lawyers. There are great law schools like the University of Nebraska School of Law and plenty of law firms for first-year associates. Despite Lincoln's low population, there is a high demand for lawyers. Overall, you can't go wrong in Lincoln, Nebraska.
Still, to get started, you must do well on the LSAT exam. If you want to get into law school, getting a high score on the test is your best shot. Plus, scoring well can earn you a scholarship or grant. With the average cost of tuition at the University of Nebraska School of Law being about $34,000 a year, a scholarship goes a long way. The good news is that you don't have to do this alone. Working with an LSAT tutor is a great way to boost your score and confidence on exam day. So, read on to learn about the best LSAT tutors in Lincoln, Nebraska.
What to Look for in LSAT Tutors
There are many LSAT tutors out there. While every tutor claims to be the best, some are better than others. The LSAT is not an exam you can learn with ease, so you need to work with the best tutors to boost your score. To help you narrow down your search, we're going to take you through a few things to look for in an LSAT tutor.
High LSAT Scores
The first thing to look for is a tutor's LSAT score. The LSAT is a challenging exam, and it's not easy to prep for. This is because the exam tests a student's readiness for law programs centered around logic and arguments. Unfortunately, to do well on the exam, you have to do more than memorize material. For this reason, it's essential to work with tutors that have taken the exam and done well in the past.
The 99th percentile is made up of people score between 170 and 180. This is the range you want to look for in an LSAT tutor.
Tutoring Experience
While LSAT scores are essential, you should also look for an experienced tutor. Tutors with at least 500 hours of experience tutoring the LSAT are qualified, but more is always better. If possible, you should look for tutors that have a few years of experience. Also, tutors with a background as lawyers or in education are a great choice.
Education
Education isn't as crucial as experience or LSAT scores, but it can separate a good tutor from a great tutor. If a tutor has an education in law or philosophy, they're better suited to teach the LSAT than someone who studied gender studies or the arts. We also recommend working with tutors that have completed their Bachelors, Masters, Juris Doctor, or P.h.D.
Scheduling
If you don't have any time to meet with a tutor, everything else is irrelevant. For this reason, we recommend setting aside time for tutoring. Once you account for prior obligations, do your best to find a tutor that has a similar schedule to yours. If you can't find one, we recommend working with a larger company, like LSATMax, which lets you choose the hours.
Online vs. In-Person LSAT Tutors
Knowing what to look for in a tutor is essential, but that's only half the battle; you also need to decide between online and in-person tutoring. While both options have pros and cons, everyone has different needs. So, we're going to give you a brief comparison to help you decide.
In-Person Tutors
We'll start with in-person tutoring. In-person tutoring is a method that's been around for ages. This is for a good reason ? it's one of the most effective ways to teach students. Face-to-face interaction is hard to beat, especially with a good tutor that knows how to read students. In-person tutors also approach tutoring with a classroom-like style and offer peer support. For students that want to work in groups, it can lower the cost of sessions and enable further learning.
Still, in-person tutoring is far from perfect. First and foremost, the sessions are more expensive than online sessions, and availability is low. This makes it hard for busy students to afford in-person sessions, and even if they're affordable, finding a time that works for both parties is challenging. We recommend in-person tutoring for students that need face-to-face interaction or a rigid schedule to be successful.
Online Tutors
In the past, online tutoring was useless. Poor internet connectivity led to unstable connections and wasted money. Plus, without video calls, it was difficult for tutors to connect with students and build relationships. Luckily, innovation has made online tutoring a viable option for everyone.
Online tutoring is useful because it eliminates the need for travel time and offers more flexibility. Online tutors typically have better availability, including early in the morning and in the evening. Furthermore, it's easier to cancel sessions, and there's no need to commute.
Online tutoring is also more cost-effective than in-person tutoring. With no travel costs or overhead, tutors can keep the price much lower. The only drawback to online tutoring is the lack of face-to-face interaction, which is a deal-breaker for some students. Still, we recommend working with online tutors because of the convenience and low cost.
| | | |
| --- | --- | --- |
| | Online Tutors | In-person Tutors |
| Flexible schedule | ✔ | ✘ |
| No commute | ✔ | ✘ |
| Cost-effective | ✔ | ✘ |
| Face-to-face interaction | ✘ | ✔ |
| Peer support | ✘ | ✔ |
The Best LSAT Tutors in Lincoln, Nebraska
Once you know what style of tutoring is right for you, you can start searching for the perfect tutor for your needs. To help make it simple, we've gathered the best of the best below.

LSATMax Tutors
LSATMax is one of the best tutoring options you can work with. This website uses top-notch tutors that display a mastery of exam materials. Every tutor has scored within the 99th percentile of the exam and brings years of tutoring experience to the table.
LSATMax is also flexible. There are many packages to choose from, with the least expensive option providing excellent value. While the cost is low, students can select their schedules and customize the experience. Furthermore, there is a mobile application that lets you study on the go. This makes it easy to learn anywhere, even on your work or school commute.
Still, LSATMax offers more than tutoring. The website provides students with additional study materials, practice questions, and the ability to change tutors at any point in the program. Overall, it's one of the best online tutoring services you can work with, even compared to in-person tutors.
Cost: Depends on hours ($133 per hour for the least expensive package)
Location: Online only (video or phone conference)
Financing: Yes (via Affirm)
Qualifications: 99th percentile on the LSAT
Link: https://testmaxprep.com/lsat/tutoring
---
Matt
Matt is one of the best online tutors you can work with. He scored a 175 on the LSAT and did so recently. This means his knowledge is fresh, and he works hard to keep it that way. Matt is a big supporter of practice exams, so he's always learning about new LSAT questions.
Matt also takes time to learn about a student's needs. Instead of diving right into the material, Matt takes things slow. He looks for a student's strengths and weaknesses to determine which sections need the most improvement. Matt is also patient and won't move onto the next question until students show that they fully understand it.
Cost: TBD by Varsity Tutors
Location: Online
Financing: No
Qualifications: Passed the LSAT, William and Mary — Psychology and Philosophy
Link: https://www.varsitytutors.com/tutors/878198249
---
Shane
Shane is one of Wyzant's highest rated tutors. With an LSAT score of 175, he knows his way around the test. Furthermore, Shane has tutored over 200 students and helped them boost their scores. Shane also holds his students to a high standard. For example, Shane is a big believer in accountability. Some of his sessions are intense, and others give students homework to get done for next time. While this method is extreme for some, Shane is an excellent fit for students that need a rigid schedule to thrive.
Cost: $175/hour
Location: Online
Financing: No
Qualifications: Passed the LSAT, Boston College — Economics
Link: https://www.wyzant.com/Tutors/MO/Saint_Louis/8921760?ol=true
---
Erin
Erin is one of the best private in-person tutors in the Lincoln area. As a Nebraska native, she attended the Nebraska College of Law and graduated with her Juris Doctor. She scored well on the exam and knows the application process well, making her a valuable asset for more than LSAT preparation.
Erin also makes sure her students are having fun. That may seem ineffective for LSAT preparation, but without a good attitude, students have a hard time remaining engaged. For this reason, Erin does her best to keep students motivated.
Cost: TBD by University Tutors
Location: Lincoln, Nebraska (within 25 miles)
Financing: No
Qualifications: Passed the LSAT, Nebraska College of Law — Juris Doctor
Link: https://lincoln.universitytutor.com/tutors/243663
---
Kaplan Test Prep
Kaplan Test Prep is one of the largest LSAT prep organizations in the United States. With locations in almost every major city, the company is clearly successful. The good news is that Kaplan has a presence in Lincoln, Nebraska, and offers online and in-person tutoring.
While the cost is high, Kaplan is one of the most well-rounded programs you can find. The company provides students with additional materials, a classroom-style experience, and the ability to study with tutors online. Since the 1990s, Kaplan has been one of the best tutoring and prep services for the bar and LSAT exams.
Cost: TBD by Kaplan (in-person), $2,300 for online package
Location: Address-Embassy Suites Lincoln,1040 P Street, Lincoln, NE 68508
Financing: Yes, through Affirm
Qualifications: All tutors have passed the LSAT
Link: https://www.kaptest.com/lsat/courses/lsat-tutoring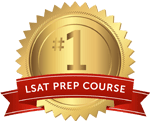 Get the #1-Rated LSAT Prep for free.
Try Risk Free
✓ No card required
✓ 1 minute setup