#1: PERSONAL STATEMENT BY LYNDSEY M.
My interest in the law began the summer of 2018. It was in that summer that I witnessed the legal system offer my friends justice and the ability to regain their power. My high school travel basketball coach sexually assaulted several players. I attended court to support my friend who was one of his victims. On the day of court, I and several other basketball players watched from the back of the courtroom as our former coach walked into the room dressed in a black and white jumpsuit. As he walked in, our eyes met, and I quickly regretted lifting my head. During court, I witnessed my friend and other survivors give personal statements while everyone in the court room burst into tears. After the statements were given, I hugged my friend and the court recessed for lunch. After the short break, a maximum sentence was given to the abuser. I left the courthouse with the worst headache I had ever experienced in my life. Ever since that day, my desire to pursue law has been strong. I did not think that one life event would determine what I wanted to do for the rest of my life, but here I am writing a personal statement to apply for law school. Not only did this event make me want to pursue litigation, but it has also helped me to see the world from an entirely different perspective. I was seventeen when I started working with the basketball coach who I would later find out abused multiple players who played basketball for him. Thankfully, one of the victims the coach had abused stepped forward and told the police what had happened before the coach could harm anyone else. Although this event is unbelievably sad and unfortunate, living through it helped me decide what I wanted to do for the rest of my life.
What sets me apart from other law school applicants is the reason I want to attend law school, and the passion I have for pursuing this goal. My desire to attend law school did not come from a television show about law and order or an elective course. Rather, my desire and passion came from living through a traumatic event, seeing the detrimental effects, and wanting to make a change. Children are the some of the most innocent beings on the Earth, and sexually abusing a child is unforgivable. That is why I want to make sure I can assist with the prosecution of offenders to make sure justice is reached. Regardless of the crime, breaking the law is unacceptable, and in order to maintain law and order in our society, the world needs passionate aspiring attorneys like myself to keep us afloat. As a devoted Christian, ensuring the well-being of others has always been a top priority to me. If I were allowed to attend law school, I would ensure justice for victims and retribution for offenders.
I am a firm believer that everything happens for a reason. Although I wish I could change the past, my encounter with the basketball coach who abused many of my teammates and friends, made me the person I am today. I strongly believe that this event was part of God's plan for me to find a way to help others. Ever since that day in court, I have had a strong feeling drawing me to the legal field. Coincidentally, I know law school would be perfect for me because I have always felt that I stood out among my peers during my many years of schooling. I have always been dedicated and passionate about my schooling. Because of this, I have always felt that I needed a challenge or a large goal to work toward. Now I know that the challenge I always needed is law school. Practicing law requires the exact traits I possess: grit, passion, and dedication. I have excelled in my schooling with honorable grades, accomplishments, and respect. Also, I have persevered through many surgeries, cancer, family losses, and every doubt that has come my way. The hardships I faced allowed me to develop the traits needed for law school. With all that being said, I know I can succeed in law school and become the attorney I dream of being. More importantly, I am more than capable of bringing justice to those who have been wronged. As I have recently learned, bringing justice to victims of crime is the first step toward healing. Furthermore, because of my motivation to pursue litigation, I will be able to make a difference in the legal field, specifically as a prosecuting attorney. For the ordinary law school applicant, motivation is hard to come by, however, this issue is not prevalent in my situation. I am more than motivated to make a difference, I know I am capable of doing so, and I will not stop until I ensure that all my future clients feel that they have had a fair trial. Without justice, there is no peace of mind, and without passionate attorneys, there is no chance of healing, either. This is why I am ready to tackle the legal world with the reassurance that I will be able to succeed as a future prosecuting attorney.
#2, PERSONAL STATEMENT BY LESLIE N.:
Sirens pierce the air. Cars screech to a halt. Phones buzz with mass Red Alerts—seek shelter, immediately. This ballistic missile drill is a sobering reminder that the threat of a Chinese invasion is never far from people's minds. As a foreign correspondent in Taipei, I've watched as Taiwan confronts an uncertain future. The island floats in limbo, without many of the diplomatic trappings of an officially recognized nation. It is only fitting that I cover a country that's still finding its place in the world.
As a Vietnamese-Nigerian-American, I've lived my entire life on the hyphen—teetering on a thin tightrope between colliding cultures. My refugee family and I have long straddled the crossroads of the world, always unsettled, forever unrooted. That's why, for me, revitalizing American diplomacy through robust immigration reform and far-sighted foreign policy is not just a professional pursuit—it's a personal quest too. The JD/MPP joint-degree program at Harvard will equip me with the legal and policy design frameworks necessary to wrestle with—and ultimately, answer—the nuanced questions that govern America's byzantine asylum system.
I've seen the limitations of that system firsthand. Growing up, I learned to read and write by helping my parents fill out long-winded visa forms for faraway relatives. I translated legal jargon and ever-changing green card rules as we prepped for citizenship tests, medical exams, and job interviews. Between embassy visits, I witnessed how structural inequality broadly shaped the bureaucracies that served as stubborn gatekeepers to our long-awaited reunion. Marred by decades of war and displacement, my fractured family tree taught me how to ask uncomfortable questions and probe beneath the surface early on: Why haven't I met Grandma yet? What are mortar grenades? What's wrong with our accent?
Today, this natural curiosity is central to everything I pursue, as I explore different cultures to better understand my own. Soon after I enrolled at Stanford, I left the U.S. for the first time and studied in China, Turkey, Brazil, and Spain. I took classes in each country's language to better understand its cultural context and I eventually earned a degree in International Relations. Later on, I entered journalism and built a global career in which I investigated not only my own family's splintered narratives, but also larger stories of statelessness and nation-building—the same factors that pushed my parents to abandon their own countries decades ago and carve out a new life in America. Now, I collect bylines from all over the world, particularly in places where identities hang in the balance—like the Palestinian enclaves of the West Bank, the indigenous heartlands of Vietnam, and the Syrian refugee camps of Turkey. I see myself in these liminal spaces, neither here nor there. Because in an America as divided as my own family, I don't know where I fit in yet.
However, the farther I stray from home, the more I feel compelled to return. Being abroad has allowed me to see America's systemic immigration struggles with sharpened clarity and embrace the power of un-belonging that fuels so many rising first-generation Americans like myself. Those of us who are new to America should be the loudest in ensuring that the country delivers on the promises of opportunity that brought our families here in the first place. We are the ones who must clamor for transparent asylum procedures, demand due process for refugees who cling to the hope of resettlement, and steer foreign policies that scaffold stronger ties with the countries that hold our heritage and history. If we don't, we risk merely joining a broken system and not pushing to build a better one.
Moving forward, I aim to transition to a career in public service that sits at the intersection of diplomacy and international law—focusing on impact litigation, refugee rights, immigration reform, and cross-border conflict resolution. An interdisciplinary education from both HLS and HKS will help me bridge that gap. While I can draft moving speeches for global tech companies and write feature articles for international media outlets, I also want to further hone my negotiation skills and learn how to wield powerful narratives that strategically bolster our diplomatic efforts in sensitive political regions like Taiwan or make a cogent case for refugee resettlement in America. I plan to leverage my storytelling ability to convey and connect, to bridge what divides us—whether border walls or chasms of misunderstanding. After all, our stories of loss, struggle, change, and hope are the best tools we have to understand one another, inspiring us to translate our values into meaningful, concrete action.
After years of reporting from Taiwan, I can more clearly see my role in the U.S., even as Americans also face an uncertain future. As it turns out, I've been looking for home in all the wrong places. My country, where my identity and purpose are so deeply rooted, is where I belong and where I can help others find home too.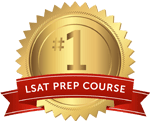 Get the #1-Rated LSAT Prep for free.
Try Risk Free
✓ No card required
✓ 1 minute setup