With everything from intense sports teams to a thriving industry, Pittsburgh has become one of the most well-known cities in the United States. Built-up in the early 20th century, Pittsburgh paved the way for industrialization. This made Pittsburgh one of the wealthiest cities in the country, and people take pride in the city's heritage with an abundance of Carnegie museums. But is Pittsburgh an excellent place to practice law? Let's find out.
The average lawyer salary in Pittsburgh is high compared to the national average. On average, lawyers make about $164,000 each year. With the average home costing less than $150,000, that's a good salary with a lot of upsides. Furthermore, Pittsburgh has many opportunities for aspiring lawyers. With a high rate of crime, criminal lawyers can make a difference in the community as first-year associates. With a massive stake in the steel industry, white collar law jobs are also in demand.
Thanks to an excellent salary and low cost of living, Pittsburgh is a great place to practice law. To get started, you need to pass the LSAT exam. Not only do you need to pass, but you need to impress. If you want to get into the best law programs in the city, like the University of Pittsburgh School of Law, you'll need to score above a 160 on the exam.
This is no easy task, but with hard work and a great tutor, it's far from impossible. Read on to learn about the best LSAT tutors in Pittsburgh, Pennsylvania. We'll also be taking you through some tips to narrow down your options.
What to Look for in LSAT Tutors
Pittsburgh is massive, so there are many tutors to choose from. This makes it difficult to know whether or not a tutor will be a good fit. In this section, we'll take you through a few things that separate good tutors from great tutors.
High LSAT Scores
The LSAT is not an exam based on memorization, which means you need to be prepared for everything it throws at you. For this reason, you need to work with a tutor that's mastered the exam. The top 10% of people score between 170 and 180, so that's a great place to start.
Tutoring Experience
While LSAT scores are a great indicator, you also need to consider tutoring experience. Someone who has years under their belt will be better than someone with only a few tutoring hours. This doesn't make all new tutors bad, and some deserve a chance, but more experience is better than less. Also, if a tutor has a background as an educator, that's a bonus.
Education
A tutor's education is less important than their experience and LSAT score, but it's worth noting. For example, someone with a Juris Doctor from a top law program is better equipped to help with the LSAT than someone who studied liberal arts. Plus, some educational backgrounds are great for specific areas of the exam. A great example is someone who mastered English. They'll be able to help you with the writing sections of the LSAT.
Scheduling
Scheduling is the glue that holds everything together. Without availability, it doesn't matter how great a tutor is. Before you look for a tutor, take some time to create your ideal schedule. Make sure you account for any prior obligations and choose the tutor with the closest schedule to yours.
Online vs. In-Person LSAT Tutors
Knowing what to look for in a tutor is a great start, but you need to choose between in-person and online tutors. Both tutoring methods have strengths and weaknesses, so we'll take you through them.
In-Person Tutors
We'll start with in-person tutors. In-person tutors have been around for centuries. The methods in-person tutors use are proven to work, and some students appreciate the classroom atmosphere some tutors bring to the table.
What makes in-person tutoring effective is the face-to-face interaction students get. Sitting in the same room with someone makes it easy for the tutor to learn about a student's specific needs. Furthermore, students can work in groups with peers to save money and bounce ideas off each other.
In-person tutoring is great, but it's not perfect. The scheduling is less flexible, with less availability for evening hours. While this helps some students stay focused, it's a hindrance for students that don't have much free time. In-person sessions are also more expensive than online sessions.
Online Tutors
Online tutoring has been around for decades, but it used to be overlooked. This is because connectivity was horrible, and video calls didn't exist. Luckily, this has changed for the better. Now, online LSAT tutoring is a viable option for busy aspiring lawyers.
There are a few things that make online tutoring great. First and foremost, it's more flexible than in-person tutoring. Compared to the rigid schedules that most in-person tutors have, online tutors have better availability. Plus, most online tutors have evening availability.
Another great aspect of online tutoring is the cost. On average, online sessions are more affordable than in-person sessions. This is also true when comparing online organizations and in-person organizations. Still, online tutoring isn't perfect, and it's not for everyone.
Some students need face-to-face interaction to learn, which online tutoring doesn't bring to the table. While video calls have improved, they're not perfect yet. It's also challenging to get peer support for online tutoring.
| | | |
| --- | --- | --- |
| | Online Tutors | In-person Tutors |
| Flexible schedule | ✔ | ✘ |
| No commute | ✔ | ✘ |
| Cost-effective | ✔ | ✘ |
| Face-to-face interaction | ✘ | ✔ |
| Peer support | ✘ | ✔ |
The Best LSAT Tutors in Pittsburgh, Pennsylvania
There are many talented LSAT tutors in Pittsburgh. This makes it difficult to determine which one is the right fit. Furthermore, there are a several in-person and online tutoring organizations claiming to be the best. For this reason, we're going to take you through a handful of the best LSAT tutors in Pittsburgh to help you narrow down your options.

LSATMax Tutors
LSATMax is one of the most popular online tutoring services around. The company has developed an excellent reputation by helping hundreds of students boost their LSAT scores each year. All LSATMax tutors have passed the LSAT in the 99th percentile, and every tutor has years of experience under their belt.
LSATMax is also one of the most flexible online tutoring services. The schedule is centered around students, and there are mobile resources that let you study on the go. Furthermore, LSATMax allows students to change tutors at any point in the process, eliminating the risk of working with the wrong tutor.
While LSATMax is affordable, the service is premium. Students are given access to exam questions and drills that improve pacing. Overall, LSATMax is one of the more well-rounded online-only tutoring services out there. The tutors are great at building connections with students and know how to reduce anxiety and boost confidence.
Cost: Depends on hours ($133/hour for the least expensive package)
Location: Online only (video or phone conference)
Financing: Yes (via Affirm)
Qualifications: All tutors have passed the LSAT
Link: https://testmaxprep.com/lsat/tutoring
---
Sean
Sean is a Pittsburgh native that takes pride in his city. He's been helping students prepare for the LSAT for a few years and earned the respect of his students. Sean maintains high reviews because he brings a lot of energy into his study sessions. This energy keeps students engaged and excited about LSAT material.
Still, Sean is a unique tutor because of the untraditional approach he takes to teaching. Being musically inclined, Sean makes many comparisons between the art of music and the LSAT. This makes Sean one of the best choices for someone that's a fan of the arts.
Cost: TBD by University Tutors
Location: Pittsburgh (within 30 miles)
Financing: No
Qualifications: Passed the LSAT, University of Pittsburgh School of Law ? Juris Doctor
Link: https://dormont.universitytutor.com/tutors/601347
---
Manhattan Review
Manhattan Review is one of the best in-person tutoring choices in Pittsburgh. While the cost is high, students are given one-on-one attention that's flexible and effective. Students also benefit from additional studying material, with access to hundreds of LSAT questions used on previous exams. Every student also gets a personalized approach.
Manhattan Review also has multiple connections in Pittsburgh. Many students have enrolled in schools like the University of Pittsburgh School of Law and Duquesne University School of Law. These connections improve a student's odds of entry into the top law programs in Pittsburgh. Plus, the organization can help with the application process, which is time confusing for busy aspiring lawyers preparing for the LSAT.
Cost: $2,200/12 hours (online), in-person TBD by Manhattan Review
Location: 112 Washington Pl, Pittsburgh, PA 15219
Financing: No
Qualifications: All tutors have passed the LSAT
Link: https://www.manhattanreview.com/enroll/?id=7275&entry=eJzTzylOLNEtKS3JL8rMS9ctyCwpKU4qLUrP0AcAiNAKNQ,,#co
---
Natalie
Natalie is a great private tutor that's recently out of law school. While she has less experience than other tutors, her knowledge of the LSAT is fresh. This helps her connect with students on a personal level because she knows how stressful the occasion is. While Natalie is newer to tutoring than most, her experience is exceptional. She scored a 173 on the exam and graduated from Harvard Law, one of the best schools in the country.
Cost: TBD by Varsity Tutors
Location: Online
Financing: No
Qualifications: Passed the LSAT, Harvard Law ? Juris Doctor
Link: https://www.varsitytutors.com/tutors/878517123
---
Jarrell
Jarrell is one of the best tutors for the writing portion of the LSAT. His skills in English are second to none, and he earned his doctorate in English from the University of Pittsburgh. Furthermore, his connection with the schools makes it easy for him to connect with students and help during the application process.
Jarrell also has a decade of tutoring experience. He's helped hundreds of students boost their LSAT scores, but he also tutors other subjects as well. This makes him one of the more versatile tutors you can work with, especially if you're taking more than one standardized test.
Cost: TBD by University Tutors
Location: Pittsburgh (within 30 minutes)
Financing: No
Qualifications: College of William and Mary ? Bachelors, Government, University of Pittsburgh ? Ph.D., English
Link: https://pittsburgh.universitytutor.com/tutors/1115489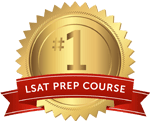 Get the #1-Rated LSAT Prep for free.
Try Risk Free
✓ No card required
✓ 1 minute setup