The city of Cincinnati, OH, is located right along the Ohio River, where its metropolitan area is home to over 2.1 million people. Founded in 1789, it's since become a cultural hub that was once famous for being a stop along the Underground Railroad. Nowadays however, it's renowned for its zesty and hearty chili, which has staked its claim in the rich tapestry of American cuisine.
The homeplace of Steven Speilberg is also known for its sprawling Riverbend Music Center, where music lovers gather every summer to enjoy outdoor summer concerts in the amphitheater-shaped venue. If you have more of a taste for the supernatural, though, then you can check out Cincinnati's music hall, which is reportedly haunted.
It's also home to robust industries like insurance, finance, manufacturing, education, transportation, trade, and government. However, attorneys can also make a pretty decent living in this city with an average salary of $97,494 as of July 2022. It also scores an 84.6 on the national cost of living index, making it a pretty affordable city to live in–even for lawyers who are just starting out.
Cincinnati is home to the University of Cincinnati College of Law, which is one of the best in the nation. With an acceptance rate of just under 50%, aspiring applicants will have to work hard to make sure they get in. Like every other law school in the United States, applicants will need to get a decently high score on the Law School Admissions Test (LSAT). The highest score you can receive on this exam is 180, and most well-reputed law schools won't accept a score lower than 155.
If you're serious about getting into law school, then you'll need to be serious about acing the LSAT. Unfortunately, you can only take the LSAT seven times in your entire life, so you really do have a limited number of chances to make the mark. For these reasons, it's wise to work with an accredited tutor who can help prepare you for the exam in hopes of boosting your score. If you're curious about who some of the best LSAT tutors in Cincinnati are, read on.
What to Look for in an LSAT Tutor
Of course, it's crucial to do your research before picking a tutor. While you'll come across many with similarly impressive credentials, not every tutor will be able to meet your specific learning needs. Here we have a list of things to keep in mind while shopping around for an LSAT tutor.
Tutoring Experience
Inexperienced LSAT tutors may mean well, but they may not be able to provide you with the material, structure, and accountability you'll need to get a high score on the exam. Generally speaking, the more experience a tutor has, the better they'll be able to accommodate you and keep you up to date on all the latest information you'll need to know for the test. Try to look for a tutor who has at least 400-500 tutoring hours under their belt, as this is a great indication that they've spent plenty of time honing their teaching skills with their students.
As for their educational experience, don't be so quick to write off tutors who lack a background in law. You may discover that the tutors you respond the best to will have educational experience in something completely different, such as the natural sciences, for example.
What really matters is how effective a communicator the tutor is, as this will directly impact how well you'll absorb the information they're teaching you. Usually, these finely-tuned communication skills will only come with extensive teaching experience.
Educational Background
A tutor's educational background in law doesn't necessarily mean that they'll be the best fit for you. In fact, you might discover that tutors who come from completely different backgrounds have something wholly unique to offer you in the way of preparing for the LSAT.
For example, tutors who majored in English, writing, or a similar field may be able to help you boost your writing skills for the writing portion of the exam. Similarly, tutors with a background in philosophy can help you sharpen your logic for the logical reasoning section.
However, a background in law is obviously a huge leg up, as you'll be able to work directly with a tutor who can clue you into the type of mindset and knowledge base you'll need for the exam. You'll be even better off if you can find a tutor who has firsthand experience practicing law, which tells you that they've taken the LSAT themselves and can inform you of all the kinds of questions you'll be asked on the test.
The most important thing to keep in mind is that each tutor brings something different to the table. Depending on your skillset and individual needs, you may be surprised to discover that the best tutor for you is the last person you may have expected, given their educational background.
Results
Client testimonials and referrals are the lifeblood of any successful business, and tutors are no exception. Tutors work directly with their clients, so it's imperative to ensure their academic success so that they themselves can continue to grow their client base and earn a living.
However, client results aren't the only results you should concern yourself with; if you're specifically looking for a tutor with a background in law, then their LSAT scores should matter to you. Since the average score to get accepted into law school is 155, you'll want to find a tutor who scored in the top 10%, which is a score ranging from 170 to 180. If you're having trouble finding a tutor with these kinds of scores, at least aim for a tutor who's scored well above 155.
Scheduling
Before you choose any tutor, though, you'll need to take a second look at your current schedule and weekly obligations to see if you even have time to squeeze in a session or two. Thankfully, most tutors work around students' schedules, as they understand the importance of flexibility in our increasingly fast-paced world.
If you're the type who needs a bit more external motivation, then look for a tutor who will hold you accountable for your work. This kind of consistent structure can help ensure success for even the biggest procrastinators.
Online vs. In-Person Tutors
Both online and in-person tutoring have their unique advantages and disadvantages. However, you may prefer one over the other depending on your learning style. Now we're going to talk a little bit about the benefits and drawbacks of each.
In-Person Tutors
As the more traditional learning style of the two, in-person learning is usually people's first choice. Not only does in-person learning boost information acquisition and retention, but having a tutor allows you to ask and answer questions much more efficiently. Tutors will also be able to better identify your strengths and weaknesses as a student much more easily in person.
But that's not to say that in-person tutoring is perfect. Because it's so effective, it's usually more expensive than online tutoring. This will perhaps be the biggest deciding factor, especially for students with tight budgets.
Another thing to keep in mind is your transportation methods to your sessions. Online tutoring's biggest advantage is that you can attend every session without ever having to leave your room.
Online Tutors
Online learning has made leaps and bounds in the past year alone. The COVID-19 pandemic has forced both teachers and students worldwide to take education completely online, and it's produced mixed results.
As we mentioned above, the biggest advantage of online tutoring is you can still get your tutoring in from anywhere that has a decent internet connection. It's also much easier to both schedule and cancel sessions with an online tutor, since you won't have to take transportation time or costs into account.
However, it's not suitable for everyone, especially students who aren't as self-disciplined in their studies. Online tutors aren't really able to make sure you're staying on task. What's more, it's also rather difficult for your online tutor to hold you accountable or provide classroom structure.
The Best LSAT Tutors in Cincinnati, Ohio
Seeing as the University of Cincinnati College of Law is one of the country's better law schools, applicants flock to the city each year in hopes of getting in and kickstarting their legal career. Fortunately, there's a number of experienced and knowledgeable LSAT tutors in Cincinnati who can cater to your learning needs and help you take your score to the next level.

LSATMax Tutors
LSATMax is designed for the serious law school applicant. Not only do they offer online tutoring, prep courses, and mock exams to sharpen the skills you'll need to pass, but you can also use their mobile app to change tutors if you need to, as well as interact with them to answer any questions you might have. LSATMax also understands how much their busy students value flexibility; tutors hold sessions based on students' schedules and not the other way around.
Moreover, LSATMax has an extensive tutor screening process, as all of LSATMax's tutors have received LSAT scores in the 99th percentile. As a result, each of LSATMax's tutors can help you with every exam section, be it logical reasoning or the writing portion. As an online-based company, they are continuously fine-tuning their programs, material, and resources in an effort to maximize value for students.
Cost: Depends on hours ($133/hour cheapest package)
Location: Online Only (Video or Phone Conference)
Financing: Yes (via affirm)
Qualifications: 99th percentile on the LSAT
Link: https://testmaxprep.com/lsat/tutoring
---
Matthew K.
If you're looking for an LSAT tutor with an extensive educational and professional background in law, look no further than Matthew K. A 1991 J.D. graduate from the University of Toledo, Matthew has now been practicing Ohio law for almost 30 years now – and was even featured on the 12th Edition of Who's Who in American Law between 2002 and 2003.
His approach to tutoring is simple: he wants to spend his life helping educate others, and especially delights in helping students prepare for the LSAT. As an attorney, he specializes in contract law, tort law, constitutional law, civil procedure, legal writing, and ethics.
Not only does Matthew have valuable firsthand experience working in myriad legal sub-practice areas, but his personal approach to LSAT tutoring ensures that he'll cater to your specific learning needs.
Cost: Inquire for Prices
Location: Online and In-Person
Financing: No
Qualifications: B.S. in Business Finance, Miami University; J.D., University of Toledo; practicing Ohio law since 1991
Link: https://cincinnati.universitytutor.com/tutors/511148
---
The LSAT Nerds
The LSAT Nerds' biggest claim to fame is their impressive roster of tutors who all scored a 170 or above on the LSAT. Because of this, you can rest easy knowing you're working with a tutor who knows their stuff. Interestingly, their team of tutors also boasts an impressive range of various educational backgrounds, including fields like mathematics, the natural sciences, and the humanities too.
Because their team has both the proven LSAT success and wide diversity in educational backgrounds, it won't be difficult for you to find a tutor who can meet your needs and provide you exactly the kind of tutoring you're looking for. Moreover, you can supplement your online tutoring sessions with materials from their expansive online library, which includes resources pertaining to different parts of the exam. You can also study 70 past, real LSAT exams to get a better idea of the kinds of questions you'll be asked on test day.
Cost: $180/90-Minute Session
Location: Online Only (Video or Phone Conference)
Financing: LSAT Nerds Scholarship Fund
Qualifications: All tutors have received LSAT scores of 170 or higher
Link: https://www.thelsatnerds.com/
---
Josh B.
Josh has quite the resume; not only did he receive his J.D. from Washington University in St. Louis, but he's spent five years teaching English abroad and has the language skills to prove it (he's fluent in English, Spanish, and Mandarin). Moreover, he's received exceptionally high scores on just about every exam he's taken, so he knows a thing or two about acing standardized tests.
Given his background in law, though, he's an excellent candidate for both general LSAT tutoring and LSAT reasoning. Plus, with over five years of teaching experience, he has certainly racked up the 500 hours to assure you that you're in good hands.
His schedule is also very flexible for an in-person tutor–he can meet any day at any time. This provides the best of both worlds for students who would rather study with a tutor in person, but have a schedule that doesn't allow for consistent time slots.
Cost: Inquire for Prices
Location: In-Person
Financing: No
Qualifications: B.A. in Political Science, UC Berkeley; Certificate of Proficiency in Chinese, National Taiwan Normal University, Mandarin Training Center; J.D., Washington University in St. Louis
Link: https://cincinnati.universitytutor.com/tutors/615548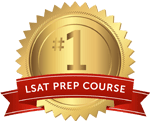 Get the #1-Rated LSAT Prep for free.
Try Risk Free
✓ No card required
✓ 1 minute setup