Orlando, Florida, is one of Florida's most popular tourist destinations and prosperous cities. The city is home to 12 amusement parks, including Walt Disney World, Epcot, and Universal Orlando. Overall, it's one of the most well-known and popular cities in Florida. Plus, it's a fun place to live.
While Orlando is a fun place to be, is it an excellent place to settle down and practice law? Based on the $92,000 annual salary, on average, and low cost of living, we think so. Furthermore, Orlando is home to excellent law schools that give students opportunities to pursue law. One example is Barry University, Dwayne O. Andreas School of Law, one of the best law schools in the state.
Still, to pursue a career in law and make the most out of your opportunities, you'll need to take the LSAT exam. Scoring well on this exam is crucial for your admission to law programs, plus exceptional scores can earn you scholarships and grants. Doing well on the exam is challenging, but you don't have to do this alone. There are dozens of LSAT tutors in Orlando that are ready to help you boost your score. So, we're going to take you some of the best LSAT tutors in Orlando and show you tips to help you make the right choice.
What to Look for in LSAT Tutors
Orlando is one of Florida's largest cities, so it's no surprise that there are many LSAT tutors. Having many choices is great, but it's hard to separate good tutors from the best tutors. For this reason, we're going to take you through a few things to consider when looking for LSAT tutors.
High LSAT Scores
First and foremost, you want to check their LSAT score. Scoring well on the LSAT is one of the best indicators of mastery. The exam is more challenging than most standardized tests because it tests your ability to evaluate logic, form arguments, and analyze situations. You can't memorize some of the material, so having a tutor that mastered the exam is crucial to your success.
The top 10% of people score between 170 and 180, so this is where you should start. The higher the score, the better, but at a minimum, try not to work with a tutor that scored below a 165. If you want to boost your score by 10-20 points, you need to work with someone who scored 10-20 points higher than you.
Tutoring Experience
Tutoring experience is just as necessary as a tutor's LSAT score. An inexperienced tutor will struggle to convey points and determine your problem areas on the exam. This becomes a waste of time and makes it harder to boost your score. We recommend working with tutors with at least 500 hours of tutoring experience or a few years of teaching the LSAT under their belt.
Education
A tutor's education is also essential. It would help if you prioritized working with tutors with degrees in law, psychology, philosophy, or education. These fields all have relevant knowledge for the LSAT, and someone who studied teaching knows how to connect with students.
Scheduling
Before you make a decision, you need to consider a tutor's schedule. Most tutors have their availability listed, so be sure to check the days and times they have open. If you want to avoid conflicts, you can always work with an online tutoring service like LSATMax.
Online vs. In-Person LSAT Tutors
Knowing what to look for in an LSAT tutor is a great start, but there's a major choice to make. That choice? In-person or online tutoring. While both methods work, there are pros and cons you need to be aware of.
In-Person Tutors
In-person tutoring has been around forever. It's one of the most popular tutoring methods for a good reason. In-person tutors are great at connecting with students and identifying strengths and weaknesses.
What makes in-person tutoring unique is the face-to-face interaction and possible peer support. With in-person tutors, you can work in groups in a classroom-style environment, which is beneficial for some students. Furthermore, having a tutor in the same room as you makes it easier for them to discover the areas you struggle with on the exam.
Still, in-person tutoring isn't as effective as it used to be. The high cost of tutoring sessions and lack of flexibility makes it difficult for busy students to work with tutors. Plus, travel times and finding a tutor in your area is easier said than done.
Online Tutors
Online tutoring used to be ineffective. The lack of video calls and poor internet connectivity made the experience lackluster. Luckily, things have changed. The internet is more stable today than ever before, and video calls make it easy for tutors to get a better read on students. Plus, online tutors are more affordable than in-person tutors, even when looking at the leading companies.
What makes online tutors effective is the flexibility they bring to the table. While they're not sitting in the same room as you, it's nice not to have to leave your home or choose a meeting location. Furthermore, online tutors typically have more availability than in-person tutors, and it's easier to reschedule sessions because it's less of a time commitment.
Unfortunately, nothing is perfect and online tutoring is no exception. The lack of face-to-face interaction is a deal-breaker for some. Even with video calls, it's not the same as having someone in the same room as you.
| | | |
| --- | --- | --- |
| | Online Tutors | In-person Tutors |
| Flexible schedule | ✔ | ✘ |
| No commute | ✔ | ✘ |
| Cost-effective | ✔ | ✘ |
| Face-to-face interaction | ✘ | ✔ |
| Peer support | ✘ | ✔ |
The Best LSAT Tutors in Orlando, Florida
Orlando is home to many LSAT tutors. While every tutor brings value to the table, some get more than others. For this reason, we've compiled a list of the best LSAT tutors in Orlando, Florida. This way, you can narrow down your options and eliminate risk.

LSATMax Tutors
LSATMax is one of your best options. While the service is online-only, the company does a great job of bringing the classroom to every student. This means that students get additional study materials and one-on-one interaction through video calls. While the face-to-face interaction isn't the same as having someone in the same room as you, LSATMax tutors can build relationships with their students.
LSATMax also works with the best tutors in the business. Every tutor at LSATMax has passed the exam within the 99th percentile. Furthermore, every tutor has more than a few years of experience tutoring for the exam. This way, every student gets a trained tutor that's mastered the exam.
Finally, LSATMax eliminates risk. Choosing a tutor doesn't always work out, especially if they don't click with students. For this reason, LSATMax gives students the ability to change tutors at any point in the program.
Cost: Depends on hours ($133/hour for the least expensive package)
Location: Online only (video or phone conference)
Financing: Yes (via Affirm)
Qualifications: 99th percentile on the LSAT
Link: https://testmaxprep.com/lsat/tutoring
---
Brad
Brad is a great LSAT tutor that offers in-person and online sessions in Orlando, Florida. On the LSAT, he scored within the 99th percentile, and Brad does his best to share his knowledge. According to Brad, he fell in love with the contents of the exam after taking it. This helps Brad approach the topic with enthusiasm, which he shares with his students.
Brad also has three years of tutoring experience and a unique method of tutoring. His sessions are hands-on, and he watches students answer each question closely. From there, he discovers strategies to help students improve.
Cost: $100/hour
Location: Downtown Orlando, FL 32804
Financing: No
Qualifications: Passed the LSAT, Belmont University – Psychology
Link: https://www.wyzant.com/Tutors/FL/Orlando/9664547?ol=false
---
Marlon
Marlon is one of the most qualified private tutors on this list. While he studied law and earned a Juris Doctor, Marlon pursued a different career and became a teacher. He was an engineering professor, Kaplan LSAT manager, and Assistant Dean. Marlon is a master of LSAT material, and even trained teachers and tutors at Kaplan. So not only was he a tutor at Kaplan, but he taught other tutors as well.
Marlon's availability is also favorable. With a schedule that covers every day of the week, including weekends, he makes it easy for busy students to work with him. Furthermore, he offers in-person and online sessions, depending on the needs of his students. During his sessions, Marlon brings his LSAT mastery to the table. He teaches students ways to manage pacing and answer questions efficiently.
Cost: $75/hour
Location: Clermont Florida, 34711
Financing: No
Qualifications: Passed the LSAT, Managed a Queen's Kaplan Center, Georgetown Law Center – Juris Doctor
Link: https://www.wyzant.com/Tutors/FL/Clermont/9479296?ol=false
---
Manhattan Review
Manhattan Review is one of the most popular LSAT and GMAT test prep companies in the United States. With locations in over 100 cities, the company has grown since 1999. While Manhattan Review is known for its test-prep courses, the company also has many tutors ready to help students. There are a handful of different packages with options for in-person and online sessions.
Manhattan Review only works with the best tutors. Every tutor that works with the company has passed the LSAT with a score in the 98th percentile range. Furthermore, Manhattan Review tutors are trained for video calls, peer sessions, and online learning.
Cost: $2,200/12 hours (least expensive online package)
Location: 400 West Livingston St,
Orlando, FL 32801, online
Financing: No
Qualifications: All tutors have passed the LSAT
Link: https://www.manhattanreview.com/enroll/?id=7269&entry=eJzTzylOLNEtKS3JL8rMS9fNL8pJzEvJ1wcAakII2A,,#co
---
Alex
Alex is a young tutor that's pursuing an education in medicine. He takes a lot of pride in his academic knowledge and has passed many standardized tests. Still, his LSAT score is the most impressive. He earned a 180 on the exam, which is the highest score you can achieve. For this reason, he tutors students and helps them boost their scores.
Alex also has plenty of tutoring experience for his age. Throughout his educational career, he's tutored on the side. He's also trained for every standardized test and can teach in groups or one-on-one sessions.
Cost: TBD by Varsity Tutors
Location: Online
Financing: No
Qualifications: Passed the LSAT, Columbia University – Computer Science
Link: https://www.varsitytutors.com/tutors/878477408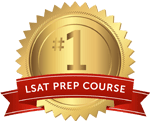 Get the #1-Rated LSAT Prep for free.
Try Risk Free
✓ No card required
✓ 1 minute setup