When you think of a picturesque beach scene, the name Honolulu likely jumps to mind. This sublime Hawaiian city sits right on the south shore of the island Oahu and is home to 80% of Hawaii's population. It is known for its gorgeous surf spots, with the famous Waikiki Beach generating a lot of foot (and surf!) traffic every year.
Of course, any tourist hotspot is also likely to be a pretty expensive place to live, and Honolulu is no exception. As the second-most-expensive American city to live in, it can be difficult for hopeful Hawaii transplants to make it here. Fortunately, there are a few professions that allow people to live comfortably in Honolulu, and law is one of them.
The median salary for lawyers in Honolulu is $100,502, which is nearly $40,000 higher than the average salary. Lawyers won't be without work, either, as Honolulu has a higher-than-average property crime rate than other American cities. This is mainly due to the large influx of tourists, many of whom are not as conscientious as the locals would like.
Aspiring attorneys can also get their feet wet here, and we're not just talking about the ocean. Honolulu is home to the University of Hawaii's William S. Richardson School of Law, named for the former Hawaii State Supreme Court Chief Justice William S. Richardson. Law school applicants dreaming of studying civil procedure on sandy beaches will be happy to know that this school ranks in the top 100 law schools across America.
Naturally, good law schools are selective about who they admit. The William S. Richardson School of Law has a 49.7% acceptance rate, so you'll need to make sure your law school application is stellar. Enter the Law School Admissions Test (LSAT), which is a standardized test all law school applicants must take to apply to law school in the United States.
The highest score you can get on the LSAT is 180, but most law schools won't accept a score lower than 155. If you're hoping to get a scholarship or some other form of financial aid, then you'll need to score even higher than that. One of the most prudent decisions you can make in preparation for the LSAT is to hire an experienced and knowledgeable tutor. Read on to learn about the best LSAT tutors in Honolulu, Hawaii.
What to Look for in an LSAT Tutor
Anyone who's serious about making the most of their tutoring experience, though, will have to be picky when shopping around for a tutor. Every tutor is different, just as the individual needs of each student are—and that includes you. However, we're going to talk about some things you should think about while doing your research.
Educational Background
The training or education a tutor receives can largely impact how they relate to their students. You wouldn't hire a communications major to tutor you in electrical engineering.
Some of the best LSAT tutors are either law students themselves or established attorneys. Not only do these tutors have experience studying and practicing law, but their status as a law student or lawyer indicates that they've taken the LSAT as well, so they'll be able to offer you more in-depth advice and relevant materials.
However, don't always write a tutor off just because they lack a background in law. You may be surprised to discover that some tutors' educational backgrounds may serve you beautifully while preparing for the LSAT. For example, a tutor who majored in English, writing, or something similar would be able to help you hone your writing skills in preparation for the writing portion of the LSAT. Similarly, tutors with a philosophy background would likely help you cultivate your logic skills, which would serve you well in the logical reasoning section.
In short, each tutor brings something different to the table, and whether they'll be a good fit for you or not will really depend both on what areas you're looking to improve and your own educational needs.
Tutoring Experience
The more experience a tutor has, the more likely it is that they'll know what they're doing. Try and look for a tutor who has at least 400-500 hours of tutoring experience, as these tutors will have the highest chances of helping you boost your score.
You may even want to look for a tutor who has a background in education — since teachers and professors are trained to pinpoint students' strengths and weaknesses. The sooner a tutor can tap into your strong points, the more quickly you can absorb the material and improve your skills.
Ultimately, though, a good tutor will know how to effectively communicate the material to you. They don't necessarily have to have a background in education to reach you—they just have to know how you learn and which stimuli will kickstart your information absorption and retention skills.
Results
If a tutor has a long list of happy client testimonials, chances are they're helping their students get the results they're after. These glowing reviews are what keeps the tutor in business, too, and serves as excellent motivation for them to continue doing what they're doing, or perhaps to improve upon their current methods. For those looking to hire former law students as tutors, look for one who scored in the top 10% on the LSAT, which translates to a score that ranges between 170 and 180.
Scheduling
In today's hectic world, it can be hard to commit to the same time slot every week. Fortunately, today's LSAT tutors understand that, and many are willing to accommodate their students' busy schedules. Online tutors, in particular, are great for this. Since all the sessions can be done without ever leaving your room, you won't have to take into account transportation time when canceling and rescheduling a session.
However, this flexibility may not be great for those who struggle with procrastination. If you fall into this camp, it might be wise to hire a tutor who holds you accountable for your work and structures your sessions to help you stay on top of things.
Online vs. In-Person Tutors
There are unique advantages and disadvantages for both online and in-person tutoring. Depending on your educational needs and the social distancing rules in your state, though, one option may be more viable than the other. Now let's take a look at the benefits and drawbacks of each.
In-Person Tutoring
The traditional tutoring method has stood the test of time for a reason: information absorption and retention is much higher when done in person as opposed to online. What's more, an in-person tutor will also allow you to ask and answer questions more efficiently, and your tutor will be able to more quickly zero in on your strengths through these classroom exchanges.
However, in-person tutoring isn't without its flaws; its effectiveness comes with a higher price tag than online tutoring, and this is often an issue for students with tighter budgets. You may also want to reconsider in-person tutoring if you don't have a reliable form of transportation. Some in-person tutors will charge you extra if you arrive at your lessons late, which could be completely out of your control if you run into a traffic jam or something unexpected.
In short, in-person tutoring is great for students who like a structured learning environment and also have the budget and transportation means to get them there.
Online Tutoring
Schools of all levels have recently moved entirely online as a result of the COVID outbreak, where it's been met with mixed success.
There's no denying that the biggest advantage of online learning is the freedom and flexibility it offers to students. For busy LSAT preppers especially, the additional flexibility allows them to cancel and reschedule sessions much more easily.
However, online tutoring is better suited to students with a strong sense of self-discipline. Students who tend to procrastinate will find it difficult to stay on task and on track with their lessons. For this reason, undisciplined students usually won't get what they're looking for out of online tutoring, mainly because it lacks the structure of an in-person tutoring session.
Those who learn more quickly through face-to-face interaction and need external structure to academically motivate them should steer clear of online tutoring.
The Best LSAT Tutors in Honolulu, Hawaii
Who wouldn't want to go to law school on the beach? Because Honolulu is such a scenic city, many law school applicants hope to attend the William S. Richardson School of Law here, and there is no shortage of reputable LSAT tutors as a result.

LSATMax Tutors
If you're looking to ace the LSAT on your own time, then LSATMax is the tutor for you. Their online-based program provides students with mock exams and prep courses to hone their skills for exam day. Their user-friendly mobile app allows you to switch and interact with tutors as needed should you have questions or concerns throughout your studies.
More importantly, though, LSATMax understands how important flexibility is to their students, which is precisely why tutors schedule sessions around their students' weekly obligations, and not the reverse.
You can rest easy knowing that all of LSATMax's tutors undergo a rigorous screening process before joining the team, and they usually won't be hired unless their own LSAT scores fall in the 99th percentile. Because of this, LSATMax's tutors are prepared to help you with every portion of the exam, whether it's your basic legal knowledge or logical reasoning skills. Since they're primarily based online, they're always looking for ways to fine-tune and improve their program in an effort to benefit their students as much as possible.
Cost: Depends on hours ($133/hour cheapest package)
Location: Online Only (Video or Phone Conference)
Financing: Yes (via Affirm)
Qualifications: 99th percentile on the LSAT
Link: https://testmaxprep.com/lsat/tutoring
---
The LSAT Nerds
Much like LSATMax Tutors, the LSAT Nerds boast an impressive team of aspiring law students who have all received LSAT scores of 170 or higher, so you'll never have to worry about working with a tutor who doesn't know what they're doing. Moreover, their tutors come from an impressive range of educational backgrounds, including the humanities, the natural sciences, and of course, law.
Given the team's wide range of educational backgrounds, you won't have much of an issue finding a tutor who can meet your specific learning needs. More importantly, they offer an expansive online library that provides resources that can help you study for different parts of the exam. You can choose from 70 real LSAT past exams to study in order to get an idea of what the real LSAT will be like.
Cost: $180/90-Minute Session
Location: Online Only (Video or Phone Conference)
Financing: LSAT Nerds Scholarship Fund
Qualifications: All tutors have received LSAT scores of 170 or higher
Link: https://www.thelsatnerds.com/
---
Honore I.
Honore offers comprehensive one-on-one in-person tutoring in addition to his own prep materials, which includes over 75 hours of instructional videos. These videos feature hundreds of detailed, pertinent exam questions as well as exercises to help you practice. The best part is these materials are free of charge—he'll only charge you for the tutoring sessions.
You'll also be happy to know that Honore himself has aced the LSAT, having scored in the 99th percentile. Moreover, he has over 13 years of LSAT tutoring experience, so he has way more than 500 tutoring hours under his belt. As a seasoned LSAT tutor, he understands the value of a free trial. The first five hours of tutoring are risk-free, and you pay for them only once you've decided to continue with him.
Cost: Inquire for Prices
Location: In-Person
Financing: No; the first five hours are free unless you wish to continue
Qualifications: Cornell University; Expert in LSAT, LSAT Analytical Reasoning, LSAT Essay Section, LSAT Logical Reasoning, LSAT Reading Comprehension
Link: https://honolulu.universitytutor.com/tutors/526634
---
Vanessa C.
Vanessa is a private LSAT tutor whose educational background spans a wide range of subjects, including communication sciences and disorders, English phonology, the basics of standardized testing, and ESL tutoring. Even though she only received an above-average score on the LSAT (in her words), she has experience forming and facilitating LSAT study groups, so she has the relevant experience to help you prepare for the exam.
She also specializes in developing her students' study skills, which may benefit students who lack academic self-discipline. What's more, her schedule is highly flexible; she can meet at any time, any day of the week. Law school applicants who are a bit more on the scatterbrained side may find that Vanessa provides a good balance of structure and flexibility to keep them motivated.
Cost: Inquire for Prices
Location: In-Person
Financing: No
Qualifications: B.A. in English at the University of Hawaii, Manoa
Link: https://honolulu.universitytutor.com/tutors/557180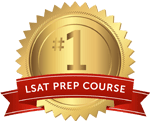 Get the #1-Rated LSAT Prep for free.
Try Risk Free
✓ No card required
✓ 1 minute setup