Greensboro, North Carolina, is a city with a deep history. It's home to the Civil Rights Center and Museum, which has videos of the Civil Rights Movement. While Greensboro is in the northern part of North Carolina, the city still has wetlands and botanical gardens. One such park is filled with birds, flowers, and a boardwalk that tourists rave about. Greensboro might be one of the smaller cities in North Carolina, but it leaves an impact on all who live there.
Greensboro is also a unique place to practice law. This is because the cost of living is 30% lower than the average in the United States. Furthermore, new lawyers make over $90,000 every year, which is higher than the national average. With the average home costing less than $200,000, Greensboro is one of the best places to settle down and practice law.
Greensboro also has many opportunities for aspiring lawyers. There are great universities around the city, including schools like Elon University School of Law. Unfortunately, this is one of the only law schools in the area, which means competition is high. In other words, if you want to succeed in Greensboro, you have to set yourself apart from other applicants.
The best way to do so is by getting a great score on the LSAT, a challenging exam that tests your readiness for law programs. The test is more demanding than other standardized tests. Therefore, we recommend working with a qualified LSAT tutor to help you prepare. Read on to learn about the best LSAT tutors in Greensboro, North Carolina.
What to Look for in an LSAT Tutor
Before you choose a tutor for the LSAT, you need to know what you're looking for. There are many tutors, so we're going to give you a few ways to separate average tutors from the best tutors.
High LSAT Scores
First and foremost, you should look for a tutor's LSAT score. A tutor's LSAT score will give you some insight into how well they know and understand the exam. Unlike other exams that focus on memorization of materials, the LSAT does not. This means that a tutor's score needs to be among the first things you look for.
The 99th percentile is made up of students who score between 170 and 180, so we recommend working with tutors that scored within this range. While that's a great place to start, if a tutor has enough experience, anything better than a 160 is acceptable.
Tutoring Experience
Tutoring experience is essential. Inexperienced tutors will waste your time and money, so you want to avoid them at all costs. For this reason, we recommend working with tutors that have around 500-1,000 hours of LSAT tutoring experience. If possible, a few years of teaching or tutoring in other disciplines is also useful.
Education
The degree a tutor holds also brings value. While you can be more lenient with this one, it's still something you should look for. We recommend working with tutors that have a Juris Doctor because it means they understand the concepts of law – plus there is a good chance they can help you with the application process. Still, degrees in philosophy and English also bring value to the table in different ways. For example, someone with a degree in philosophy is excellent for the logic sections.
Scheduling
It doesn't matter how good a tutor is or how compatible you are with them. That all becomes irrelevant if you can't find time to meet with them. Before you make any final decisions, carefully evaluate a tutor's schedule, and compare it with your own to make sure it lines up.
Online vs. In-Person LSAT Tutors
There are two methods of tutoring you can choose. These methods are online and in-person tutoring. While both work well, there are pros and cons for each one. Before you choose an LSAT tutor, you need to know what they are.
Online Tutors
In the past, online tutoring was awful. Internet connections were terrible, there was no video calling, and there weren't many options. However in recent years, online tutoring has evolved and become the preferred method for most students.
Online tutoring is significant because it gives control to the student. There is more flexibility and many more choices. This is because you can work with online tutors from anywhere, even outside of your city. Online tutoring is also more affordable than in-person tutoring. Plus, video calls have made it easier to connect with tutors and build relationships.
The only downside to online tutoring is that the tutor isn't in the same room as you. Video calls have helped, but it's not the same as having someone sit next to you. If you benefit from the classroom-style approach, in-person tutoring is a better fit.
In-Person Tutors
Unlike online tutoring, in-person tutoring places you in the same room as your tutor. This is beneficial for many reasons, and many students thrive in this style of approach.
While in-person tutoring works well, there are many issues. First and foremost, availability is lackluster compared to online options. This is because you have to factor in travel times and locations. Secondly, in-person tutoring is much more expensive than online tutoring.
| | | |
| --- | --- | --- |
| | Online Tutors | In-person Tutors |
| Flexible schedule | ✔ | ✘ |
| No commute | ✔ | ✘ |
| Cost-effective | ✔ | ✘ |
| Face-to-face interaction | ✘ | ✔ |
| Peer support | ✘ | ✔ |
The Best LSAT Tutors in Greensboro, North Carolina
Greensboro is home to many LSAT tutors. While having many choices is great, it makes choosing an LSAT tutor difficult. To help you narrow down your options, we've compiled a list of the best LSAT tutors in Greensboro, North Carolina.

LSATMax Tutors
LSATMax is one of the best LSAT prep companies in the business. While LSATMax offers traditional test prep courses, you can also work with hundreds of qualified tutors who are committed to helping you every step of the way. All LSATMax tutors have scored within the 99th percentile and know the exam like the back of their hand.
LSATMax is also one of the most flexible options around, even compared to private tutors. You get to choose the times you study, who you study with, and if you want to work with a new tutor as your course progresses. Everything is included, and there are a handful of different packages that work for every budget. Overall, LSATMax is your secret weapon for LSAT success.
LSATMax also offers additional study materials and ways to study. A great example is the mobile app. In this day and age, learning on your smartphone is a life-saver for many aspiring lawyers.
Cost: Depends on hours ($133/hour least expensive package)
Location: Online Only (Video or Phone Conference)
Financing: Yes (via Affirm)
Qualifications: 99th percentile on the LSAT
Link: https://testmaxprep.com/lsat/tutoring
---
Alex
Alex is one of North Carolina's best LSAT tutors. He lives in Raleigh, which is a central location for most of the surrounding cities. He also holds online and in-person sessions, depending on what students prefer. Alex is also highly qualified. He's been tutoring the GMAT and LSAT for over 15 years and worked as a test prep instructor for another five. When it comes to experience, Alex is one of the best private tutors and knows how to convey his knowledge to new students.
Alex is also unique because he can offer a course alongside his tutoring. This isn't included in his pricing, but it's helpful if you need more time on specific areas of the exam. Furthermore, all of Alex's additional coursework has a good pedigree because he developed it during his time with test prep companies.
Cost: $96/hour
Location: Raleigh, NC 27605
Financing: No
Qualifications: Passed the LSAT, Oberlin College
Link: https://www.wyzant.com/Tutors/NC/Raleigh/7740531?ol=false
---
Bill
Bill works as an attorney in North Carolina and knows a lot about the LSAT. He has flexible hours and has no problem doing in-person or online sessions. What makes Bill unique is his drive to help others. While he is working on furthering his education and more, he always finds time to help his students. Unfortunately, this makes his availability more scarce than other tutors. Still, Bill is highly qualified. He scored a 176 on the LSAT and he kept up to date by taking more exams.
Cost: TBD by University Tutors
Location: Greensboro, NC or online
Financing: No
Qualifications: Passed the LSAT, Georgetown University Law Center – Juris Doctor
Link: https://greensboro.universitytutor.com/tutors/1123725
---
TestMasters
TestMasters is one of our favorite LSAT tutoring options. While tutors from the company are more expensive, they're qualified and know how to connect with students. Furthermore, every LSAT tutor from TestMasters passed the LSAT within the 98th percentile. TestMasters also offers additional study materials and thousands of practice questions. You can work on these questions on your own or with a qualified tutor.
Cost: $175/hour
Location: Online
Financing: No
Qualifications: All tutors have passed the LSAT
Link: https://www.testmasters.net/LsatTutoring
---
Milan
Milan runs his own online tutoring service and has been for thirteen years. His service is based online, but he knows how to connect with everyone he works with. Milan also offers many tutoring classes and prep courses for students to also participate in. He scored within the 99th percentile on the LSAT, and he gives every student a risk-free evaluation period to give him a shot. Milan is also flexible and makes sure every student can get time to spend with him one-on-one.
Cost: $140/hour
Location: Online
Financing: No
Qualifications: Passed the LSAT,
Link: https://lsat.totaltestprep.net/?page_id=6063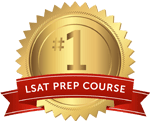 Get the #1-Rated LSAT Prep for free.
Try Risk Free
✓ No card required
✓ 1 minute setup