Alaska is the largest state in the country. The landscape is beautiful, with no shortage of natural landmarks and hiking trails. In the South-central part of the state sits the city of Anchorage. Surrounded by Native American heritage sites, wilderness, and the Kenai mountains, it's a breathtaking city. As Alaska's largest city, it's also one of the best places for aspiring lawyers to pursue a career in law if you're looking to settle or are already in the state.
On average, lawyers in Anchorage make about $185,000 every year. This is $70,000 more than the national average, which makes up for the higher cost of living. As a bonus, Alaskan residents that live in the state for more than 180 days every year receive a dividend from the state's oil fund.
Lawyers are also in-demand. With a population lower than more major cities, there aren't many lawyers there. Unfortunately, Alaska is one of the few states that doesn't have a law program. Seattle University School of Law runs a satellite campus in Anchorage for aspiring lawyers, but enrolment is reserved for the best.
You'll need to score well on the LSAT, an exam that tests you for the skills required to enter a law program. If you're looking to boost your score or prepare for the exam, we recommend working with an LSAT tutor. Read on to learn about some of the best LSAT tutors in Anchorage. We'll also be taking you through some tips to separate good tutors from great tutors.
What to Look for in LSAT Tutors
There are a lot of LSAT tutors in Anchorage. This makes it hard to separate good and bad tutors. So, we're going to take you through a few things to look for in LSAT tutors.
High LSAT Scores
The first thing you should look at is a tutor's LSAT score. If they don't have one listed, it's a red flag. If a tutor doesn't have a good LSAT score or didn't take the exam, it's hard for them to coach you. The top 10% of people score between 170 and 180, so make sure you look for tutors in this range. While the cost is usually higher, it's worth every penny.
Tutoring Experience
When you're preparing for the LSAT, you want an experienced tutor. The exam is more about skill than memorization, so the best tutors have years of experience under their belts honing those skills in their students. For this reason, we recommend working with tutors that have at least 500 hours of tutoring experience. Furthermore, this experience should be for the LSAT, not a mixture of other subjects.
Education
A tutor's education is essential. Having a degree is great, but some are better than others. For example, someone with a degree in philosophy is better suited to tutor for the logic sections of the LSAT, while someone with an English degree is better suited for the writing section. Still, the best LSAT tutors have a degree in law and hold Juris Doctors.
Scheduling
Without scheduling, it doesn't matter how good or bad a tutor is. Before you decide on a tutor, take some time to go over your scheduling preferences. Make a note of any prior obligations you have and choose a tutor that has similar availability.
Online vs. In-Person LSAT Tutors
Knowing what to look for in an LSAT tutor is a great start. Still, you have to make a choice. There are online and in-person tutors, and each style has pros and cons.
In-Person Tutors
In-person tutors have been around for a long time. In-person tutoring is efficient because students get face-to-face time with tutors.
While this doesn't seem that important, face-to-face interaction is crucial for some student's success. Being in the same room as students give tutors the ability to read their reactions, making it easier to find strengths and weaknesses. Furthermore, being face-to-face with students makes it easy for tutors to hold students accountable.
In-person tutoring is excellent for some students, but it's not for everyone. In-person tutors are less flexible than online tutors, and some require travel, which hinders flexibility. In-person tutors also charge higher rates than online tutors on average, especially if they're the ones traveling to you.
Online Tutors
People used to scoff at online tutoring. In the past, it was difficult for tutors to connect with students, and there was no accountability. It's always been inexpensive, but in the past, you were still better off meeting with someone in-person. The good news is that online tutoring has evolved.
Today, online tutoring is far more sophisticated. What's more, online tutoring offers more flexibility and better availability. For busy law students, this is a recipe for success. With online tutors, you have more options, even if they live outside of your city.
Online tutoring is also more affordable than in-person tutoring. There is no overhead or travel expenses for tutors, so it's easy for organizations and private tutors to keep the price low. The only downside to online tutoring is the lack of face-to-face interaction, which is a deal-breaker for students that prefer classroom learning.
| | | |
| --- | --- | --- |
| | Online Tutors | In-person Tutors |
| Flexible schedule | ✔ | ✘ |
| No commute | ✔ | ✘ |
| Cost-effective | ✔ | ✘ |
| Face-to-face interaction | ✘ | ✔ |
| Peer support | ✘ | ✔ |
The Best LSAT Tutors in Anchorage, Alaska
Keeping these things in mind, we researched and compiled a list of the best LSAT tutors in Anchorage to help you narrow your search.

LSATMax Tutors
LSATMax is one of the best online tutoring services in the business. Think of LSATMax as your secret weapon for the exam. This company brings the classroom into your living room with innovative tools and advanced learning materials. Every tutor has scored within the 99th percentile and has years of experience working with students from diverse backgrounds.
What separates LSATMax from the competition is the program organization. The tutors work around student schedules, and the innovative mobile app lets you study on the go. It's one of the most flexible programs you can find, making it perfect for busy aspiring lawyers.
LSATMax also lets you choose a different tutor if you need to. If you find that you're not getting along well with the tutor you're assigned, you can request a new one. This eliminates the risk of getting a lousy tutor and ensures your money is well spent.
Cost: Depends on hours ($133/hour least expensive package)
Location: Online Only (Video or Phone Conference)
Financing: Yes (via Affirm)
Qualifications: 99th percentile on the LSAT
Link: https://testmaxprep.com/lsat/tutoring
---
Bob
When considering private online tutors, Bob should be one of your first choices. He's worked with Kaplan in the past and created the test prep company's LSAT prep program in the 1990s. This gives Bob over 30 years of professional tutoring experience. Now, he offers students one-on-one coaching and support at a reasonable rate.
Bob's tutoring method is one that's proven to work. He runs drills with his students and delivers precise feedback to boost scores in individual sections of the exam. Furthermore, Bob has experience with high-pressure situations, making it easy for him to reduce anxiety and inspire confidence in his students.
Cost: $150/hour
Location: Online
Financing: No
Qualifications: Passed the LSAT, Indiana University –Masters
Link: https://www.wyzant.com/Tutors/MA/Newton_Center/9720895?ol=true
---
Nathaniel
Nathaniel is one of the best in-person tutors in Anchorage. While his in-person tutoring style is top-notch, he's more flexible than most in-person tutors. He has no problem traveling to locations and doesn't charge an additional rate if it's within 15 minutes of Anchorage.
What makes Nathaniel a great tutor is his precise knowledge of the LSAT, among other fields of study. His academic resume includes degrees from some of the best schools in the United States, and he scored a 173 on the LSAT. His tutoring method focuses on helping students improve on every area of the exam – especially pacing.
Cost: TBD by University Tutors
Location: Anchorage
Financing: No
Qualifications: Passed the LSAT, Columbia Law School – Juris Doctor, Yale University –Bachelor of Philosophy
Link: https://anchorage.universitytutor.com/tutors/617331
---
TestMasters
TestMasters is a test prep organization that's helped thousands of students prepare for the LSAT. The organization has in-person and online tutors, with locations in over 100 cities. Students can choose between a handful of different packages, with each one bringing value to the table. For example, even the least expensive option includes practice exam questions to review.
What makes TestMasters unique is the personalized tutoring programs for each student. With a roster of tutors that scored within the 98th percentile on the LSAT, every student has an opportunity to work with some of the best tutors in the industry. The schedule is flexible, and students can study as much or as little as needed.
Cost: $175/hour (least expensive package)
Location: Online
Financing: No
Qualifications: All tutors have passed the LSAT
Link: https://www.testmasters.net/LsatTutoring
---
Peter
Peter is a well-rounded tutor that's been helping students boost their LSAT scores since 1995. He began his tutoring career because he loved teaching, and now he offers his services full-time. Peter also graduated from law school and passed the Bar exam, but COVID-19 turned his attention towards helping students. Peter's tutoring routine is centered around students, and his schedule is flexible.
Cost: $185/hour
Location: Online
Financing: No
Qualifications: Passed the LSAT, University of San Diego – Juris Doctor
Link: https://www.wyzant.com/Tutors/CA/San_Diego/7568734?ol=true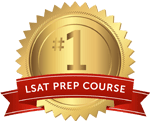 Get the #1-Rated LSAT Prep for free.
Try Risk Free
✓ No card required
✓ 1 minute setup