Raleigh is the capital of North Carolina and the second most populous city in the state. It's known as the City of Oaks because of the prominent oak trees that line the city's streets and corners. While Raleigh isn't the largest city in the state, it's home to North Carolina's political scene and features historic landmarks, architecture and museums.
Raleigh is also home to one of the nation's most successful research parks, the North Carolina Research Triangle. The region functions as a significant hub for biotech, textiles, and other high-tech research. This helped Raleigh become the prosperous city it is today and transformed it into an economic hub.
While Raleigh is a great place to call home, it's an even better place to practice law. Lawyers in Raleigh earn over $90,000 annually, which is more than adequate for the city's low cost of living. To add perspective, the average home in Raleigh costs just under $280,000, which is a lot lower than states like Florida, New York and California. For aspiring lawyers, getting on your feet after law school is manageable.
Raleigh also has a lot of opportunities. The city is home to one of the best law schools in the country, Campbell Law School, which gives graduates a leg up in the job market. Raleigh also has significant law firms for internship potential, one of them being McKnight Law, a well-known divorce firm.
While Raleigh has excellent opportunities, the competition for them can be fierce. If you want to stand out from the crowd, you'll need to do well on the LSAT exam. The LSAT exam is challenging, but you don't have to prepare on your own. Working with an LSAT tutor is a great way to reduce your anxiety, build confidence, and boost your score. Read on to learn about the best LSAT tutors in Raleigh, North Carolina.
What to Look for in LSAT Tutors
Finding an LSAT tutor is challenging. You'll come across many tutors that claim to be the best, so how do you know which one is the right fit? To help you answer this question, we're going to take you through a few attributes to look for in LSAT tutors.
High LSAT Scores
The first thing to look for is a tutor's LSAT score. If you're going to be learning from someone, you want to make sure they're credible and reliable. For this reason, it's essential to check if tutors have their scores listed. Even test prep companies do their best to display the scores of their tutors.
On the LSAT, the top 10% of students score between 170 and 180. If you're looking to boost your score by 10-20 points, you'll want to work with tutors that scored within this range. Still, if you find a tutor you like with a lower score, be sure to reference their education and experience to make sure they're qualified.
Tutoring Experience
Tutoring experience is crucial. Regardless of a tutor's LSAT score, if they lack experience, you'll end up wasting time. This is due to inexperienced tutors being unable to discover your problem areas for the exam quickly. They might help you with specific questions, but if they fail to figure out your skill-level, you won't be challenged enough.
Luckily, most private LSAT tutors have plenty of experience. The first place to look is their tutoring hours or additional tutoring experience. You'll want to work with someone that has at least 400-500 hours of experience and a few years of LSAT specific tutoring under their belt. Tutors that have a background in law or teaching are also viable options.
Education
A tutor's education can also make them more valuable. While a Juris Doctor adds the most value, other degrees work too. For example, someone who majored in philosophy can help you with the logic sections of the exam. Other fields of study that add value include English, the sciences, mathematics, and education.
Scheduling
Before you decide on an LSAT tutor, carefully consider your schedule. Think about the obligations you have each week—things like your work schedule, time with friends, and family. The key is not to overwhelm yourself but to allocate time each week for LSAT tutoring.
If you don't have a lot of availability, you'll want to limit your search to flexible tutors and test prep companies. In most cases, these will be online options. If you need a rigid schedule to thrive and keep you focused, make sure you designate time each week for tutoring, so you don't have to cancel sessions.
Online vs. In-Person LSAT Tutors
Knowing what to look for in a tutor is a great start, but you need to choose. There are two methods of studying, in-person and online, and both approaches work better for some than others. So, take some time to learn about the differences between in-person and online tutors before making a choice.
In-Person Tutors
We'll begin with in-person tutoring. In-person tutoring has been around for a long time, and it gets better with each year. While online tutoring has experienced rapid growth, in-person tutoring has been more consistent.
In-person tutoring is significant because of face-to-face interaction and accountability. Tutors can meet with students in-person, build a rapport, and identify strengths and weaknesses. While video calls are great, it's not the same as having someone in the same room as you, and some students need the human element.
In-person tutoring is also useful because you can work together with your peers. Some test preparation companies and private tutors hold group sessions, which resemble classroom-style learning. This enhances focus and allows students to help each other grow.
Still, in-person tutoring isn't perfect. If you don't have a lot of time or work full-time, it can be a cumbersome commitment. The rigid scheduling and lack of evening availability doesn't work for everyone. In-person tutoring is also more expensive than online tutoring because test prep companies and private tutors need to factor in overhead costs or transportation.
Online Tutors
Online tutoring used to be inefficient. Luckily, advancements in technology have revived the online tutoring market. Today, there are thousands of private LSAT tutors and test prep companies that offer their services online.
Online tutoring has become effective because it's easy for busy people to get studying time in. Aspiring lawyers are busy people, making it next to impossible to allocate time for LSAT preparation, especially if you have a full-time job. Online tutors have better availability than in-person tutors, and it's simple to cancel sessions if needed.
Online tutoring is also more affordable than in-person tutoring. While in-person sessions can cost you more than $200 for each hour, most online LSAT tutors and test prep companies can keep the cost down. Law school is expensive, so having a budget-friendly option is a great thing.
While online tutoring is useful, it's not perfect. One major flaw is the disconnect between tutors and students. If someone isn't in the same room as you, and you haven't met them, they won't be able to hold you as accountable. This disconnect can also lead to a lack of consistency, stopping a study routine dead in its tracks.
| | | |
| --- | --- | --- |
| | Online Tutors | In-person Tutors |
| Flexible schedule | ✔ | ✘ |
| No commute | ✔ | ✘ |
| Cost-effective | ✔ | ✘ |
| Face-to-face interaction | ✘ | ✔ |
| Peer support | ✘ | ✔ |
The Best LSAT Tutors in Raleigh, North Carolina
Raleigh is a prominent place, but that's a blessing and a curse. While there are plenty of tutoring options, it's challenging to settle on one. We don't want you to settle on the first tutor that pops up, so we're going to take you through a few of the best LSAT tutors in Raleigh, North Carolina.

LSATMax Tutors
We have to start with LSATMax. LSATMax is one of the best tutoring services in the business. While it's an online-only program, LSATMax has helped thousands of students reach their desired scores. So, what's their secret? The secret is only working with the best. All LSATMax tutors have scored within the 99th percentile on the LSAT and have worked with students from across the country.
LSATMax is also flexible. The scheduling depends on what works for every individual, so even the busiest aspiring lawyers can find time for high-quality tutoring. LSATMax also offers a mobile app so that you can study at home, on the train, or anywhere else your journey takes you.
LSATMax is also different than most test prep companies because students can change tutors at any stage of the program. This eliminates the risk of not clicking with a tutor and wasting time. There are also a handful of packages to choose from with financing through Affirm.
Cost: Depends on Hours (From $133/Hour)
Location: Online Only (Video or Phone Conference)
Financing: Yes (Via Affirm)
Qualifications: 99th percentile on the LSAT
Link: https://testmaxprep.com/lsat/tutoring
---
Alex
Alex is a high-energy LSAT tutor that loves seeing his students succeed. He tutors for the GMAT and LSAT full-time, so he has excellent availability for students that need it. He spent the last 15 years tutoring for both exams and even worked with a test prep company for about five years.
After tutoring the LSAT and GMAT for 15 years, Alex found a pattern. Instead of teaching students, he calls it training. This is because he focuses on time-management during the exam. For example, the reading comprehension section of the exam contains the answer within the passage, making sure students can find that answer as quickly as possible.
While Alex is high-energy, he takes test preparation seriously. He's the type of tutor that holds you accountable with his proven LSAT manual and plenty of additional homework. Nobody loves homework, but Alex knows the LSAT requires a lot of time and energy. He's straightforward, to the point, and fun to work with.
Cost: $96/Hour In-Person and Online
Location: Raleigh, North Carolina, 27605 and Online
Financing: No
Qualifications: Passed the LSAT, Oberlin College – Undergraduate
Link: https://www.wyzant.com/Tutors/NC/Raleigh/7740531?ol=false
---
Andrew
Andrew is a great tutor to have by your side. While many people put studying behind them after school, Andrew fell in love with teaching. After law school, he began teaching law and offers tutoring services for law-related exams like the LSAT. He accomplished all of this while practicing law and holding respectable positions like assistant district attorney and legal specialist for the North Carolina Justice Academy.
Andrew's experience is what sets him apart. While practicing lawyers and college graduates make great tutors, Andrew is a little bit of both. He's taught several law curriculums like contracts, criminal procedure, and constitutional law. This makes Andrew an excellent fit for anyone looking to boost their LSAT score.
Cost: TBD by Varsity Tutors
Location: Raleigh, Online
Financing: No
Qualifications: Passed the LSAT, Albany Law School – Master of Laws
Link: https://www.varsitytutors.com/tutors/878234410
---
Manhattan Review
Manhattan Review is one of the best test prep companies for the LSAT. The company has been around for over 15 years and uses in-house studying techniques proven to work. The organization maintains high reviews and helped thousands of students boost their LSAT scores.
Manhattan Review is unique because it's more balanced than other test prep companies. There are plenty of tutors to work with additional LSAT material and in-person or online classes. This makes it easy for anyone to benefit from a Manhattan Review tutoring package.
Cost: From $2,200 for 12 hours
Location: Raleigh, North Carolina and Online
Financing: No
Qualifications: All Tutors Have Passed the LSAT
Link: https://www.manhattanreview.com/enroll/?id=64&entry=eJzTzylOLNEtKS3JL8rMS9ctSsxJzUzP0E0pLcpIzNUHALKxC3M,#co
---
Priscilla
Priscilla earned a Juris Doctor and knows what it takes to overcome standardized tests. Her experience is unique because she's a recent law graduate. This makes it easy to connect with students in a similar age group, which is most people studying for the LSAT exam.
Priscilla is also creative with her tutoring methods. She loves to teach children in high school and middle school, so she knows how to present information in a way that everyone can understand. If you haven't been having success with traditional LSAT approaches, Priscilla is a great fit.
Cost: TBD by University Tutors
Location: Within 30 minutes of Raleigh, North Carolina
Financing: No
Qualifications: Passed the LSAT, North Carolina Central University School of Law – Juris Doctor
Link: https://raleigh.universitytutor.com/tutors/241143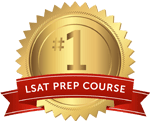 Get the #1-Rated LSAT Prep for free.
Try Risk Free
✓ No card required
✓ 1 minute setup