Virginia Beach is a gorgeous coastal city in Virginia. It rests along the coast where the Chesapeake Bay meets the Atlantic, creating great golden hour views and photo opportunities. There is also a 3-mile long boardwalk that runs parallel to its beach-lined oceanfront.
If you like history, you'll love Virginia Beach. It's one of the oldest cities in the country and was home to the famous Jamestown Colony. While the city is rich in history and sight-seeing, the Virginia Aquarium lets you interact with unique oceanic life like sea turtles, sharks, and rays. In other words, Virginia Beach is a great place to live.
While Virginia Beach is a great place to live, it's an even better place to practice law. The average earnings for lawyers in the city is just over $158,000, which is about $40,000 more than the national average. When you pair this with the below-average cost of living, lawyers can make the most out of what Virginia Beach offers.
There are also plenty of opportunities for aspiring lawyers in the city. You can choose from prestigious universities like Regent University School of Law, which was considered one of the best law schools in 2019 by The Princeton Review. There are also a handful of outstanding law firms for first-year associates to intern with, like the Virginia Beach Law Group.
While Virginia Beach is a great place to practice law, the competition is fierce. To get into law school, you'll need to do well on the LSAT. In fact, with a high enough score, you can even earn scholarships and grants. You'll want to achieve a score higher than 160, which is challenging. To boost your score, we recommend working with a qualified LSAT tutor. Read on to learn more about the best LSAT tutors in Virginia Beach, Virginia.
What to Look for in LSAT Tutors
Choosing an LSAT tutor is easier said than done. You don't want to settle on the first one you come across, especially if they lack experience. We're going to take you through a few attributes to look for in LSAT tutors.
High LSAT Scores
First and foremost, you want to look at a tutor's LSAT score. The LSAT has a score that ranges between 100 and 180, with the top 10% of people scoring between 170 and 180. If you want to boost your score by 10-20 points to get into your dream school, you should only work with tutors that scored higher than 170.
Still, that doesn't mean an LSAT tutor with a score of less than 170 is inadequate. As long as a tutor scored over 160, they'll help you pass the exam and earn a good score. Plus, experience can make up for a lower LSAT score. If possible, you should also look for tutors that frequently strive to keep their knowledge fresh by taking simulated exams.
Tutoring Experience
The next thing to look for is experience. A tutor's experience can make-or-break your studying experience. Tutors that lack experience have a difficult time getting to know their students, which leads to time wasted.
When looking at a tutor's experience, there are a few things to focus on. You'll want to start with their tutoring hours. We recommend working with tutors that have over 500 hours of tutoring experience. You should also look at their background. For example, if a tutor has a history of teaching or working as a professor, that's valuable experience.
Education
Tutors also come from different educational backgrounds. Some tutors have Juris Doctors, and others hold Master's and Doctorate degrees in other fields. While this is okay, we always recommend working with a tutor that has a Juris Doctor.
A Juris Doctor is a good degree because they're equipped to help you with all sections of the LSAT exam. The exam tests a person's ability to make arguments, analyze logic, and write with precision, which is everything you need to become a lawyer. So, it makes sense that lawyers make great tutors.
Still, that doesn't make other fields of study useless. For example, someone who majored in Philosophy is equipped to help you with the logic sections of the exam, and English majors are great for honing your writing skills. When it comes to education, take some time to consider what you need help with on the exam.
Scheduling
Scheduling is the glue that holds everything together. If you find a tutor you like, but your schedules are out of sync, their experience is irrelevant. Before selecting an LSAT tutor, spend some time focusing on your schedule.
If you work full-time or have a handful of prior obligations, you should look for a tutor that has more availability. On the other hand, if you're an avid procrastinator, you should look for a tutor that holds you accountable with less flexibility.
Online vs. In-Person LSAT Tutors
Knowing what to look for in a tutor is useful, but it's only the first step. You need to choose between in-person and online tutoring. While both methods are effective, they both have strengths and weaknesses.
In-Person Tutors
We'll begin with in-person tutors. In-person tutoring is a straightforward tutoring approach that's proven to work. People have been tutoring face-to-face for centuries, and thousands of students have boosted their LSAT scores with high-quality in-person tutoring.
In-person tutoring has a lot of advantages. Primarily, in-person sessions are face-to-face, making it easy for tutors to observe you while you study. This is great because they can quickly identify your strengths and weaknesses.
If you like classroom-style learning and peer support, in-person tutoring is also the best choice. You'll be able to participate in group sessions with your peers, which also lowers the price. Plus, sometimes sitting in a classroom can lead to enhanced focus.
In-person tutoring is a great way to prepare for the exam, but it's not perfect. The biggest drawback is flexibility. In-person tutors have less flexible schedules, especially if you have to commute to a location. Also, on average, in-person sessions cost more per hour.
Online Tutors
If you like convenience, you'll love online tutoring. While it used to be lackluster in the past, smart technology and video calling have made online tutoring a competitive and viable option. Today, online tutoring is a safe and reliable choice.
Online tutoring is excellent because sessions are more affordable. You don't need to factor in the cost of commuting or materials because everything is available on your phone or computer. Online tutoring is also more flexible for this reason, even if you work with test prep companies.
While online tutoring is efficient, it has flaws. The biggest drawback is the lack of face-to-face interaction. While video calls are great, it's not the same as having someone in the same room with you. If you're an avid procrastinator, the flexibility can also be a crutch because it's easier to cancel sessions. This leads to a lack of consistency.
| | | |
| --- | --- | --- |
| | Online Tutors | In-person Tutors |
| Flexible schedule | ✔ | ✘ |
| No commute | ✔ | ✘ |
| Cost-effective | ✔ | ✘ |
| Face-to-face interaction | ✘ | ✔ |
| Peer support | ✘ | ✔ |
The Best LSAT Tutors in Virginia Beach, Virginia
Virginia Beach is home to a lot of LSAT tutors. Having options is incredible but it makes it challenging to find the best fit. So, we're going to take you through a handful of the best LSAT tutors in Virginia Beach to help you narrow down your options.

LSATMax Tutors
LSATMax is an outstanding tutoring service that's helped thousands of students boost their LSAT scores. LSATMax uses studying methods that are proven to work, and the company puts students first. Scheduling is up to the student, so you can get help when you need it, regardless of how busy you are. Plus, with an available smartphone app, you can study at home and on the go.
LSATMax also works with the best LSAT tutors in the country. All LSATMax tutors have passed the LSAT exam within the 99th percentile and offer their services full-time. This means LSATMax tutors are more than qualified to help you boost your score by 10-20 points.
LSATMax also has flexible pricing. There are a handful of different packages based on your needs, with financing options through Affirm. If you need quick test prep or a multiple-month study routine, LSATMax has your back. Think of LSATMax as your secret weapon for the exam.
Cost: Depends on Hours (From $133/Hour)
Location: Online Only (Video or Phone Conference)
Financing: Yes (Via Affirm)
Qualifications: 99th percentile on the LSAT
Link: https://testmaxprep.com/lsat/tutoring
---
De Vaney
De Vaney knows what it takes to pass the LSAT exam. She's tutored over 250 students and maintains a five-star rating on Wyzant. She's been tutoring the LSAT for over two years and has a lot of experience with the law. While she passed the LSAT with a 165, in the 92nd percentile, she went on to get a Juris Doctor from one of the best law schools in the country, Georgetown University Law Center.
While many tutors focus on helping their students improve their LSAT score by 10-20 points, De Vaney has helped students boost their scores by 29 points. That's the difference between paying out of pocket and receiving a scholarship for law school. She's also a flexible tutor that offers both in-person and online LSAT tutoring.
Cost: $75/hour In-Person, $70/Hour Online
Location: Henrico County, Virginia and Online
Financing: No
Qualifications: Passed the LSAT, Georgetown University Law Center – Juris Doctor
Link: https://www.wyzant.com/Tutors/VA/Richmond/9556446?ol=false
---
Conor
Conor is an expert LSAT tutor that knows how to help students boost their scores. Having graduated from Harvard Law, Conor is one of the most qualified private tutors you can find. On the LSAT, he scored a 176, but he's always trying to improve. To make sure his knowledge is always fresh, he takes simulated exams and has multiple perfect scores.
Conor is also someone who teaches from experience. His first LSAT score was 163, but he knew he could master the exam. He improved his score by over 10 points and uses the methods that worked for him to teach his students. There is nothing like learning from a master, and Conor is precisely that.
Cost: $150/Hour
Location: Online
Financing: No
Qualifications: Passed the LSAT, Harvard Law School – Juris Doctor
Link: https://www.wyzant.com/Tutors/DC/Washington/9272831?ol=false
---
Katherine
Katherine is a great online tutor that knows the LSAT well. As a Virginia Beach native, she graduated from Regent University, making her a valuable alumni if you're looking to study law there. Katherine is also a quick learner and earned her law degree in only two years. She credits her teachers and professors for spending extra time with her and understands how valuable having a mentor is. For this reason, Katherine dedicates a significant amount of time to her students.
If you're someone who is struggling with the essay section of the LSAT exam, she's a great fit. Writing is her specialty, and she's excellent at teaching students to hone their writing skills. Writing is difficult, but Katherine makes it fun and easy.
Cost: TBD by Varsity Tutors
Location: Online
Financing: No
Qualifications: Passed the LSAT, Regent University – Juris Doctor
Link: https://www.varsitytutors.com/tutors/878135195
---
Kristen
Kristen is a fantastic tutor that offers flexible tutoring in Virginia Beach. She has no problem commuting to spend time with her students and doesn't charge extra if it's within thirty minutes. This is huge for people that prefer in-person tutoring.
Kristen is also qualified to tutor for the LSAT. She's been tutoring for over a decade, and she loves it. Kristen knows that every student needs a different tutoring approach and she enjoys helping students figure out what works for them. If you're looking for at-home tutoring in Virginia Beach, Kristen is a great choice.
Cost: TBD by University Tutors
Location: Within 30 Minutes of Virginia Beach
Financing: No
Qualifications: Passed the LSAT, Southern University Law Center – Juris Doctor
Link: https://virginiabeach.universitytutor.com/tutors/666781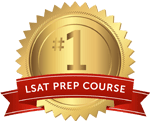 Get the #1-Rated LSAT Prep for free.
Try Risk Free
✓ No card required
✓ 1 minute setup