Known for its depthless beer and baseball culture, Milwaukee is a gem on the shores of Lake Michigan. Aside from its many landmark breweries and being home to Major League Baseball's Brewers, the city offers an abundance of historical and cultural attractions. Nevertheless, Milwaukee suffers from an inordinately high crime rate. At 45 crimes per one thousand residents, citizens experience a one in 22 chance of becoming a victim of either violent or property crime. Numbers like these underline the city's need to be supported by the full force of its dedicated law sector.
Lawyers in Milwaukee earn an average base salary of $89,061. That's an enticing sum no doubt, and it corresponds directly to the demands that come with the job. Lawyers must maintain an acute sense of focus through every day of work, since even the smallest miscalculation in any given case can form a chain of consequences that affect the community. Aside from an unwavering work ethic, all lawyers must also possess a thorough understanding of the law obtained through years of dedicated study.
With top-notch institutions like Marquette University Law School in the city and several others nearby, there are a number of options for future law students to consider. Becoming a lawyer is a noble endeavor, one that requires all candidates to be ready for the myriad of obstacles that lie along the way.
One of these is the LSAT — a notoriously difficult exam that separates aspiring law students from the institutions they wish to attend. Since the LSAT is such a prime consideration in law school admissions departments, it's important for students to use all available resources in order to maximize their chances of scoring in a high percentile.
If your LSAT date looms overhead, consider studying alongside an LSAT tutor. Whether through in-person sessions or online, working with an LSAT tutor is a great way to parse through volumes of study material in the weeks leading up to the big exam. Choosing the right tutor can be a task in itself given the number of options available, which is why we've put together this list of the best online and in-person LSAT tutors in Milwaukee.
What to look for when choosing an LSAT Tutor
Finding the right LSAT tutor is key in making the most of your study time leading up to the exam. Here's some fundamental criteria to keep in mind when choosing your instructor.
Expertise
It's important to ensure that your tutor is qualified to guide you toward a successful performance on the LSAT. The minimum requirement is for your tutor to possess comprehensive knowledge on all sections of the LSAT, whether gained through their own education or related work experience. They should also be ready to present several frameworks and strategies to help pass on the logical thinking style needed to crush the exam.
Teaching Skills
Your potential tutor might be great at taking the LSAT, but that doesn't necessarily qualify them to pass on their knowledge effectively. When selecting your tutor, ensure that they have ample teaching experience along with an impressive personal LSAT record. A good tutor should be able to relay intricate LSAT concepts in a way that you can easily understand.
Materials
It's important to ensure that your tutor will provide you with comprehensive instruction manuals, workbooks and official LSAT questions to practice with leading up to the big exam. The LSAT is next to impossible to simulate even by the most skilled test writers, so it's important to spend your study time working with legitimate resources.
Online vs In-Person LSAT Tutors
No two students learn in an identical fashion, so it's important to study in a format that suits your learning style. Let's outline some of the pros and cons of online and in-person tutoring.
Online Tutoring
Considering how far the online tutoring format has evolved over the years, this is generally considered to be the most efficient way for future law students to prepare for the LSAT. Online tutoring offers the convenience of studying from the comfort of your own home while pairing you with some of the best LSAT tutors in the industry. This option is also more affordable than the in-person alternative, so there's no real barrier to entry.
Of course, online tutoring lacks a personal touch, since you'll never be in the same physical space as your tutor. Still, the convenience, cost-efficiency and quality of information offered by online tutoring are more than enough to make up for this small drawback. Busy, independent learners will find everything they'll need in a good online tutoring program, while those who require a more hands-on approach from their instructor might want to consider the in-person format.
In-Person Tutoring
In our highly optimized, virtual era, in-person tutoring is seen as a slightly outdated traditional way to study. Despite that, there are some unique advantages that come with the format. By taking an in-person tutoring program, you'll be able to form a personal acquaintance with your instructor leading up to the LSAT. There won't be any delay in getting your questions answered, and your tutor can help keep your spirits up should your motivation ever begin to dwindle.
Nevertheless, this option is widely seen as inconvenient compared to the online alternative. In-person tutoring programs require you to commute to the course venue on a regular basis, which is sure to get in the way of any obligations you might have aside from schoolwork. This format is also considerably more expensive than online tutoring, so only future law students with play in their budgets will be eligible to enroll.
| | |
| --- | --- |
| Pros of an Online Course | Pros of an In-Person Course |
| Total freedom to schedule your LSAT prep at your own pace | Instructors provide on-hand guidance to help keep you on the right path |
| Test materials and other valuable resources are available at any time | Opportunity to meet and interact with fellow law students |
| Much less expensive than in-person courses | |
| Personalized study plan to help you tackle problem areas | |
The Best LSAT Exam Tutors in Milwaukee
Now that you know what to look for in a tutor, you're ready to make the pick. Of course, with all the LSAT tutors offering their services in Milwaukee, making the right choice can take some time. To help optimize the process, we've narrowed down a list of the five best LSAT tutors in the city.

LSATMax Tutors
For students looking to receive remote tutoring, there's no better pick than LSATMax Tutors. The company pairs you with a world-class tutor who has scored in the 99th percentile on the LSAT, and sessions take place at your convenience over the phone or via video conferencing. Each tutor provides individualized treatment, analyzing your weaknesses in order to focus on maximizing your score. Should you ever feel that your instructor's teaching style leaves something to be desired, you'll have the option to switch tutors at any point.
Cost: Depends on hours ($133/hour cheapest package)
Location: Online Only (Video or Phone Conference)
Financing: Yes (via Affirm)
Qualifications: 99th percentile on the LSAT
Link: https://testmaxprep.com/lsat/tutoring
---
Gregory
Gregory is a private LSAT tutor based in Milwaukee who works under the umbrella of University Tutor, a trusted provider in the student prep sector. He earned his law degree at the University of Wisconsin, graduating in the top 5% of his class. Gregory has taught several courses at the undergraduate level, including legal writing, entertainment law and general business law. His strength as an instructor is his ability to convey difficult concepts in a clear and concise fashion.
Cost: Contact for pricing
Location: In-person or online
Financing: No
Qualifications: Law Degree – University of Wisconsin; top 5% of class
Link: https://milwaukee.universitytutor.com/tutors/553475
---
Michael
Varsity Tutors is another big name in the learning sector, with thousands of tutors comprising their worldwide network. Michael is among their top recommended LSAT tutors in Milwaukee. With his background in philosophy, Michael offers students an understanding of logical concepts and some key strategies to approach the LSAT. Students stand to benefit from his singular argumentation and logical reasoning skills. Michael has extensive experience teaching multiple sections of the LSAT, including the essay section, reading comprehension, logical reasoning and analytical reasoning.
Cost: TBD by Varsity Tutors
Location: Online
Financing: No
Qualifications: Undergraduate Degree: Middlebury College – Bachelors, Philosophy
Link: https://www.varsitytutors.com/tutors/878152675
---
Keith
Wyzant is a widely recognized student prep provider, having administered over 6 million hours of tutoring lessons since 2005. Keith ranks as one of their best LSAT tutors in the Milwaukee area. A dedicated tutor with 20 years of teaching experience under his belt, Keith offers the full gamut of his legal expertise to future law students looking to crush the LSAT. Having scored in the 99th percentile on his own LSAT, students stand to benefit tremendously from Keith's exhaustive knowledge on all sections of the LSAT.
Cost: $150/hour
Location: Online
Financing: No
Qualifications: The University of Texas School of Law – J.D.
Link: https://www.wyzant.com/Tutors/TX/Denton/8638841?ol=true
---
Max
Max is the #1 rated LSAT tutor on Wyzant, having received nothing but 5-star reviews from each of his clients. Over his many years of teaching the LSAT, Max has developed his own unique methodology which helps hold students accountable, organizing their study schedule and ensuring that they receive the maximum value from each practice test they take. Some of his past students have gone on to receive merit scholarships from top law schools, including Columbia, Cornell, UCLA and the University of Chicago.
Cost: $250/hour
Location: Online
Financing: No
Qualifications: 1,000s of hours of experience tutoring the LSAT; 100% 5-star reviews; University of Chicago – Economics, Philosophy
Link: https://www.wyzant.com/Tutors/CA/Los_Angeles/9590988?ol=true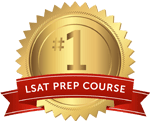 Get the #1-Rated LSAT Prep for free.
Try Risk Free
✓ No card required
✓ 1 minute setup