Oakland is one of the most diverse places in the United States, both in terms of its population and gorgeous natural landscape. There's a lot that the city is known for: its counter-culture connections, for instance, or being the birthplace of the term "hella." Unfortunately, Oakland is also famous for being one of the most dangerous communities in the country. At 68 crimes per one thousand residents, citizens experience a one in 15 chance of becoming a victim of either violent or property crime. With numbers like these, it's crucial for the city to be supported by its dedicated sector of lawyers.
Lawyers in Oakland earn an average base salary of $144,351, which is 34% above the national average. It's important for lawyers to be justly compensated for the work they do, since they've been uniquely trained to do it.
A lawyer's job is notoriously difficult; each case that lands on their desk presents a labyrinth of intricacy and abstraction. Even a minor misjudgment in any given case can lead to disastrous consequences, so it's important for lawyers to maintain an acute sense of focus at all times. Aside from an immovable work ethic, all lawyers must also possess a thorough understanding of the law garnered through years of dedicated study.
With top notch institutions like San Francisco Law School and John F. Kennedy University School of Law in the Bay Area, there are a number of options nearby for future law students to consider. Becoming a lawyer is a noble endeavor, and all future lawyers are made to face a series of challenges throughout their journeys.
One of these is the LSAT, which represents the conclusive point in a student's pre-law education. The LSAT is a notoriously difficult exam that's built to determine which candidates have what it takes to attend law school. Because this test is such a major consideration in law school admissions departments, it's critical for students to bring their A-game to the exam room.
A great way to get ready for the LSAT in the weeks leading up to it is by working with an experienced tutor. A good instructor can be the determining factor in a student's admission into — or rejection from — law school, though finding the right tutor amid the sea of options can be a task in itself. That's why we've put together this list of the best LSAT tutors in Oakland.
What to look for when choosing an LSAT Tutor
Working with an LSAT tutor leading up to the big exam is a great way to make the most of your study time, but it's important to find a tutor that suits your individual needs. Not all instructors offer the same quality of education, which is why we'd advise keeping the following points in mind when choosing yours.
Expertise
Your tutor should come with a background of personal success and experience with the LSAT. The type of expertise required depends on your needs, so try to find a tutor with skills and experience in the area of the test that you're struggling with. At a minimum, ensure that your tutor has done well on the LSAT themselves, and has adequate experience passing their skills on to others.
Teaching Skills
Just because a tutor has a history of personal success on the LSAT, that doesn't necessarily qualify them to pass on their knowledge effectively. When selecting your tutor, be sure to note their teaching experience. It's important to choose an instructor with adequate teaching skills under their belt, as this will better qualify them to be able to relay intricate LSAT concepts in a way that you can easily grasp.
Materials
In order to make the most of your study time, it's important that your tutor presents you with legitimate practice materials. The LSAT is an intricately crafted exam that even the most skilled test writers can't simulate. When selecting your instructor, ensure that they'll be able to provide comprehensive instruction manuals and workbooks designed to teach LSAT concepts systematically. Ensure that you'll also be given an adequate volume of official LSAT questions to practice with.
Online vs In-Person LSAT Tutors
No two students have identical learning patterns, and it's important to keep yours in mind when choosing an LSAT tutoring format. Let's go over the pros and cons of online and in-person tutoring.
Online Tutoring
Considering the quality of education, convenience and cost-efficiency found in online tutoring, this is the optimal way for most future law students to prepare for the LSAT. By choosing a reputable online tutoring entity, you'll be connected with some of the best instructors in the legal prep industry who can provide you with everything you'll need to crush the LSAT.
As a downside, online tutoring can seem like an isolating experience, since you won't actually be meeting your tutor in-person. However, that's the only real downside worth considering. At any rate, future law students tend to prioritize efficiency over personalization. Busy, independent learners are sure to find everything they need in a good online tutoring program.
In-Person Tutoring
While it's considered an old-fashioned studying format compared to the online alternative, there are still a few key advantages that come with in-person tutoring. This format allows you to form a personal bond with your instructor, and a good tutor will work to keep you motivated in the weeks leading up to the exam. If you're taking a communal tutoring program, you'll be connected with other future law students, allowing you to form a study group so you can take the LSAT on together.
Despite that, the in-person tutoring format can not be separated from its inherent disadvantages. For one, scheduling in-person sessions is a hassle — if your tutor's availability require you to commute to their location on a regular basis, you'll have far less time to tend to your obligations outside of schoolwork. This option is also considerably more expensive than the online format, so only students with some play in their budgets will be eligible to attend.
| | |
| --- | --- |
| Pros of an Online Course | Pros of an In-Person Course |
| Total freedom to schedule your LSAT prep at your own pace | Instructors provide on-hand guidance to help keep you on the right path |
| Test materials and other valuable resources are available at any time | Opportunity to meet and interact with fellow law students |
| Much less expensive than in-person courses | |
| Personalized study plan to help you tackle problem areas | |
The Best LSAT Exam Tutors in Oakland
With the wide array of LSAT tutors operating in Oakland, locating the right one for your needs can be incredibly time-consuming. To optimize the selection process, we've compiled a list of the top five instructors in Oakland based on the criteria we've outlined above.

LSATMax Tutors
LSATMax Tutors pairs you with a skilled and experienced LSAT instructor who has scored in the 99th percentile on the exam, which puts you in very good hands. Whether this is your first crack at the LSAT or a subsequent attempt, an LSATMax Tutor will be by your side (virtually speaking) as you prepare for a winning performance. Should you feel that your tutoring sessions leave something to be desired, you'll be able to swap instructors at any point. Considering the impeccable service and quality of education on offer, LSATMax Tutors easily comes out on top.
Cost: Depends on hours ($133/hour cheapest package)
Location: Online Only (Video or Phone Conference)
Financing: Yes (via Affirm)
Qualifications: 99th percentile on the LSAT
Link: https://testmaxprep.com/lsat/tutoring
---
Sanjay
Wyzant is an extremely reliable student prep provider, having administered over 6 million hours of tutoring lessons since 2005. Consider connecting with Sanjay, one of their top-recommended LSAT tutors in Oakland. Sanjay has a PhD from the Department of Rhetoric at UC Berkeley and has over 15 years of tutoring and teaching experience, including several years spent teaching at UC Berkeley. Sanjay's experiential teaching style is meant to help students assess their skill sets and improve problem areas leading up to the LSAT. He offers lessons online and in-person within five miles of San Francisco, including most of Oakland.
Cost: $200/hour
Location: Online or within five miles of San Francisco
Financing: No
Qualifications: 15 years of tutoring and teaching experience; UC Berkeley Department of Rhetoric – PhD
Link: https://www.wyzant.com/Tutors/CA/San_Francisco/7567632?ol=false
---
Janet
Another LSAT tutor under Wyzant's umbrella, Janet is a Berkeley Law grad with years of experience teaching multiple sections of the LSAT, including reading comprehension, logical reasoning and logic games. Janet works on a personal basis with each of her students, helping hone their test-taking techniques and time management strategies. She also offers her services to students engaged in self-study who are looking for a guiding hand leading up to the exam. As a reference, read any of the hundreds of reviews she's received from happy students who have gone on to crush the LSAT.
Cost: $45/hour
Location: Within 5 miles of Oakland or online
Financing: No
Qualifications: University of California at Berkeley – J.D.
Link: https://www.wyzant.com/Tutors/CA/Oakland/7727909?ol=false
---
Manhattan Review
Another big contributor to the learning sector, Manhattan Review offers students an impressive array of LSAT prep resources. By studying with Manhattan Review, you'll be connected with a world-class LSAT tutor who will spin the company's proven prep curriculum through a study plan that's built around your unique requirements leading up to the exam. You'll also be joining alumni of past Manhattan Review graduates who have gone on to study in top institutions like Stanford, Harvard, Columbia and Yale.
Cost: Contact for pricing
Location: Oakland or online
Financing: No
Qualifications: All tutors have passed the LSAT
Link: https://www.manhattanreview.com/lsat-tutoring-oakland/
---
Jason
Varsity Tutors offers expert online and in-person tutoring through an immense network of instructors. Jason is one of their top recommended LSAT tutors in Oakland. He earned his B.A. in Political Science and History from Columbia University and his J.D. from Yeshiva University. He's been working as an ESL tutor for the past 5 years, specializing in helping students prepare for the essay writing section of the LSAT. If you're looking to hone your writing skills for the big exam, Jason's service is definitely worth considering.
Cost: TBD by Varsity Tutors
Location: Online
Financing: No
Qualifications: 5 years' tutoring experience; Yeshiva University – Juris Doctor, Law
Link: https://www.varsitytutors.com/tutors/878062933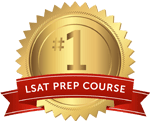 Get the #1-Rated LSAT Prep for free.
Try Risk Free
✓ No card required
✓ 1 minute setup