Famous for its thriving arts scene and the legendary Sonoran Desert that runs through it, Tucson is a shining beacon of Pima County. Nevertheless, the city's glow is dampened by its active criminal underworld. At 57 crimes per one thousand residents, citizens experience a one in 17 chance of becoming a victim of either violent or property crime. These numbers reflect Tucson's need to be supported by a dedicated law sector.
Lawyers in Tucson earn an average base salary of $87,769, a considerable sum no doubt. Lawyers carry the weight of maintaining social order on their shoulders, so it's important for them to be properly compensated for their work. It takes a great amount of fortitude to do a lawyer's job, since every case that lands on their desk presents a unique set of demands. Aside from an unrelenting work ethic, all lawyers must also possess an all-encompassing knowledge of the law acquired through years of dedicated study.
With top-notch institutions like the University of Arizona — James E. Rogers College of Law located within the city and several other good schools not far, there are a number of options for future law students to consider. Before getting into law school, candidates must first complete their pre-law education, which culminates in the LSAT. This notoriously difficult exam looms overhead of all aspiring lawyers as the ultimate test of their pre-law knowledge.
Because the LSAT is such a major consideration in law school admissions departments, it's important for students to use all resources at their disposal to maximize their chances of attaining a high score. If your LSAT date is coming up, working with a qualified LSAT tutor is a great way to brush up on your knowledge leading up to the big exam. However, finding the right tutor can be a task in itself given the volume of instructors to choose from, which is why we've compiled this list of the best LSAT tutors in Tucson.
What to look for when choosing an LSAT Tutor
Working with the right tutor is the best way to make use of your precious LSAT prep time. In this section, we'll go over what the best tutors in the business bring to the table. Keep the following points in mind when choosing your instructor.
Expertise
At a minimum, it's important to work with a tutor who presents a background of education, experience and personal success with the LSAT. They should have a thorough understanding of all sections of the LSAT, and they should be prepared to offer an array of frameworks and strategies to help you get used to the logical thinking necessary for success on the exam. Note that not all students require the same type of expertise from their tutor; for instance, students who struggle with the logical portions of the test might benefit from a tutor with a background in math, while those studying with the written portion in mind might prefer an English expert.
Teaching Skills
A tutor's personal success with and knowledge of the LSAT won't be of much use if they can't properly relay the material. To make the best use of your study time, choose a tutor with ample experience as a teacher. If your tutor is a capable instructor — and you connect with their teaching style — they'll be able to relay intricate LSAT concepts in a way that sticks with you.
Materials
The LSAT is an ironclad exam that's almost impossible for even the most skilled test writers to simulate. While preparing for the LSAT, it's important to practice with official LSAT questions, comprehensive instruction manuals and workbooks. When selecting a tutor, ensure that they have access to a large library of high-quality study materials to present you with.
Online vs In-Person LSAT Tutors
Before we run through our top LSAT tutors, it's important to determine whether you're better suited to online or in-person sessions. Let's take a look at some of the advantages and drawbacks of each format.
Online Tutoring
By taking the right online tutoring program, you'll have access to the knowledge and expertise of some of the best LSAT tutors in the industry, right from the comfort of your own home. You'll also find flexibility in scheduling your study plan, which is incredibly valuable if you're a busy, independent learner looking to make the most of the weeks leading up to the LSAT.
The main downside to online tutoring is that you won't be meeting your instructor in-person, which limits your ability to form a more personal connection throughout the program. However, the value of education and convenience offered by online tutoring — not to mention the cost-efficiency — far outweighs its drawback.
In-Person Tutoring
If your learning style requires a more hands-on approach from your instructor, consider taking an in-person tutoring program. This format connects you directly with your tutor, allowing you to better grasp each other's teaching and learning styles respectively. While in session, you'll be able to receive instant feedback on all your queries. In shared tutoring sessions, you'll have the opportunity to meet other future law students, allowing you to form an LSAT study group leading up to the exam.
Nevertheless, in-person LSAT tutoring is inherently less convenient and more expensive than its online counterpart. Depending on your tutor's availability and travel policy, scheduling sessions can be an arduous endeavor which is sure to get in the way of your obligations outside of schoolwork. This option also costs considerably more than online tutoring, and this creates a barrier to entry.
| | |
| --- | --- |
| Pros of an Online Course | Pros of an In-Person Course |
| Total freedom to schedule your LSAT prep at your own pace | Instructors provide on-hand guidance to help keep you on the right path |
| Test materials and other valuable resources are available at any time | Opportunity to meet and interact with fellow law students |
| Much less expensive than in-person courses | |
| Personalized study plan to help you tackle problem areas | |
The Best LSAT Exam Tutors in Tucson
Based on the criteria outlined above, we've compiled a list of the five best LSAT exam tutors in Tucson. Among the names below, you're sure to find an instructor that's right for you.

LSATMax Tutors
By studying with LSATMax Tutors, you'll have access to some of the best instructors in the legal prep industry. Whether this is your first shot at the LSAT or a subsequent attempt, a skilled and experienced LSATMax tutor will help guide you toward a winning performance. Aside from having years of experience in teaching the LSAT, each tutor has scored in the 99th percentile on the exam themselves, which puts future law students in very good hands. Considering the value of education on offer, LSATMax Tutors is our top recommended pick.
Cost: Depends on hours ($133/hour cheapest package)
Location: Online Only (Video or Phone Conference)
Financing: Yes (via Affirm)
Qualifications: 99th percentile on the LSAT
Link: https://testmaxprep.com/lsat/tutoring
---
Aidan
Varsity Tutors comprises a vast network of tutors who operate worldwide. If you're looking for LSAT prep help in Tucson, consider working with Aidan, one of their top recommended LSAT tutors in the area. A Summa Cum Laude graduate from the University of Arizona with three and a half years of tutoring experience, Aidan challenges his students to push themselves beyond what they thought possible. He specializes in helping future law students get ready for the LSAT essay, logical reasoning and reading comprehension sections.
Cost: TBD by Varsity Tutors
Location: Online
Financing: No
Qualifications: 3.5 years' tutoring experience; University of Arizona – Bachelors, English
Link: https://www.varsitytutors.com/tutors/878123887
---
Amanda
Another highly recommended instructor in Varsity Tutors' Tucson LSAT prep network is Amanda. A former practicing lawyer who now works as a career counselor at a top-50 law school, Amanda's extensive experience allows her to guide future law students toward a victorious LSAT performance. She excels at the reading comprehension and analytical reasoning portions of the LSAT, though she's also prepared to tutor students on all sections of the exam. Sessions are available in-person or online, and online sessions may include an appearance by her precious dachshund, Boo Boo.
Cost: TBD by Varsity Tutors
Location: In-person or Online
Financing: No
Qualifications: Former practicing lawyer; Cornell University – PHD, Law; J.D.
Link: https://www.varsitytutors.com/tutors/878133753
---
Bob
Wyzant is another student prep company that connects students with an immense network of tutors. Bob is among their top recommended LSAT instructors in Tucson, and he has personally guided thousands of students toward a successful LSAT performance. Indeed, Bob has made some considerable contributions to the legal prep industry as a whole, having helped to create Kaplan's renowned LSAT program in the 90s. For students seeking high quality test prep, Bob offers unparalleled experience in LSAT analysis as well as a strong background in teaching.
Cost: $150/hour
Location: Online
Financing: No
Qualifications: 30+ year Kaplan LSAT expert
Link: https://www.wyzant.com/Tutors/MA/Newton_Center/9720895?ol=true
---
Scott
Another top Wyzant tutor, Scott teaches the LSAT exclusively. This means that each of his several 5-star ratings come from future law students that have successfully crushed the LSAT with his help. A Harvard Law grad with decades of legal experience, Scott's tutoring expertise have placed him in the top one-tenth of one percent of all Wyzant tutors. His tutoring style avoids the use of a "cookie cutter approach"; instead, he tailors each lesson to the student based on their unique goals and learning style.
Cost: $248/hour
Location: Online
Financing: No
Qualifications: Harvard Law School – J.D.
Link: https://www.wyzant.com/Tutors/WV/Sugar_Grove/9025442?ol=true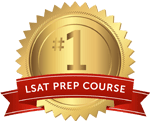 Get the #1-Rated LSAT Prep for free.
Try Risk Free
✓ No card required
✓ 1 minute setup