The city of Anaheim is perhaps best known as the home of Disneyland, but it's also a wonderful place to study the law. Located close to the bright lights of Los Angeles, Anaheim offers a host of opportunities as well as a large, if competitive, job market.
Yet, while there is a lot to see and do in this beautiful part of the country, it all comes at a high price. Living here is expensive, so it's just as well that the average lawyer here can command a salary of around $125,000 per year.
There are also lots of excellent law schools in South California. In Anaheim itself you'll find the Fowler School of Law at Chapman University, and just outside the city you'll find many prestigious universities. Unfortunately, due to their location and strong reputation for excellence, it can be challenging to obtain a place at one of these schools. Not only does academic performance get taken into account but also your performance on the Law School Admissions Test, also known as the LSAT.
The LSAT is well-known for being a challenging paper, but due to its importance when trying to secure a place at the law school of your choice it's vital to take every possible step to guarantee a high mark. The good news is that with sufficient preparation and high-quality tutoring, you'll be able to approach this all-important exam with confidence in your abilities.
What to Look for When Choosing an LSAT Tutor
When you're getting ready to sit the LSAT you could benefit from using the services of a one-to-one LSAT tutor who has sufficient experience in working with potential law students studying for this exam.
If you want to earn your place at one of the best law schools in the Anaheim area, this is certainly your best course of action. But not all LSAT tutors are created equal, so here are a few things to look for when you're choosing.
Experience
One of the most vital elements you should be considering when choosing an LSAT tutor is the amount of experience they have in working with other students. You should be seeking out an individual with extensive experience in one-to-one tutoring with a wide variety of students to help them prepare for the paper.
While you're considering their experience level, check out their results too. How many points were they able to boost their former students' scores? What was their own LSAT score? If their own score wasn't in the percentile you're striving for, you may wish to look elsewhere.
Flexibility
Although the experience of your chosen LSAT tutor is important, how flexible they're prepared to be could also be a serious consideration. This is particularly true if you have a busy schedule with work, study or family commitments. You need to choose a tutor who is free to work with you at a time that works for your needs.
Approach
One further consideration is the kind of approach your tutor is going to take when helping you prepare for the exam. While they must be comfortable with every element and concept on the paper, they also require the vital skills to enable you to improve and develop your understanding and skills across every part of the LSAT paper in a way that supports your preferred style of learning.
Cost
Although it shouldn't be your sole priority, it's still important to think about price when choosing an LSAT tutor in Anaheim. The price you'll pay for each session varies enormously between different tutors, so getting the balance right between cost, tutoring approach, flexibility and experience is key. You also may want to determine whether or not there will be any available finance options or extra discounts to make the cost of tutoring more affordable.
Online vs In-Person LSAT Tutors
Now you're aware of the considerations you need to keep in mind when selecting an LSAT tutor, you also need to determine whether you'd prefer to have an online tutoring session or an in-person experience.
In-Person Tutoring
Some people prefer to have one-to-one time in person with their tutor. Yet there's more to consider than simply whether or not you prefer your tutor to be physically present. You also need to bear in mind that you'll need to follow a rigorous tutoring schedule that involves commitment when it comes to attending every session.
One-to-one contact in person can be highly beneficial, but it also offers less flexibility. It may be impossible to cancel a session without having to pay for it, and you may be required to travel to a specific tutoring venue which will eat into your valuable time.
Online Tutoring
Although online LSAT tutoring is a fairly new option for anyone working towards taking the LSAT, it has already become a popular option because of the convenience and flexibility it offers. Advanced modern video calling technology makes it simpler to learn in this way.
Online tutoring requires no travel, and this means no need to waste time and money attending a different venue. Also, thanks to the fact that tutoring online is more flexible when compared with learning in-person, you'll benefit from being able to arrange your sessions around your busy schedule. There is a downside though — you'll have no face-to-face in person contact with the tutor of your choice.
| | | |
| --- | --- | --- |
| | Online Tutors | In-Person Tutors |
| Flexibility | ✔ | X |
| No need to travel | ✔ | X |
| Cheaper cost | ✔ | X |
| Peer support | X | ✔ |
| Face-to-face in person contact | X | ✔ |
The Best LSAT Exam Tutors in Anaheim

LSATMax Tutors
When you need a reliable LSAT exam tutor, LSATMax can certainly tick all your boxes. As a nationwide specialist company, LSATMax only works with tutors that have considerable experience in tutoring students from a variety of backgrounds and who use proven study routines to boost scores on this important exam. On average, LASTMax tutors can improve their students' scores by over 20 points, which is very impressive.
Of course, all of LSATMax's tutors have passed the LSAT themselves, but unlike those used by some other companies, all scored within the top percentile. As an added benefit, different payment options and financing solutions are available so students can find easier ways to afford the knowledge and expert resources LSATMax tutors provide.
Cost: Depends on Hours (From $133/hour)
Location: Online Only (Video or Phone Conference)
Financing: Yes (Via Affirm)
Qualifications: 99th percentile on the LSAT
Link: https://testmaxprep.com/lsat/tutoring
Matthew M
Having attended Northwestern University for his own law degree, Matthew has since obtained years of experience of tutoring both in the USA and overseas. His own score on the LSAT was 173 and he has an exemplary understanding of the material covered on the paper so it comes as no surprise that he has had many satisfied students.
Cost: From $75 per hour
Location: Online or in person within 10 miles of Long Beach, CA
Financing: no
Qualifications: Passed the LSAT himself with flying colors
Link: https://www.wyzant.com/Tutors/CA/Long_Beach/9851065?ol=false
Manhattan Review
Manhattan Review's tutors are elite professionals who have taken this all-important test themselves and received scores that were well above the average. They have also all pursued a legal education at some of the state and country's top law schools.
The one-on-one private tutoring services offered by this company are known to improve students' scores considerably, and since this organization has been in business since 1999, it can be relied upon to ensure an excellent level of tutoring.
Cost: From $1590 for 12 hours
Location: Online or in person
Financing: No
Qualifications: Tutors all scored highly on the LSAT
Link: https://www.manhattanreview.com/lsat-tutoring-los-angeles/
Mitchell G
As a self-taught expert on the LSAT, Mitchell scored within the top 1% on his LSAT exam without ever using a tutor himself. It was this personal experience of breaking down strategies and concepts himself that allowed him to gain an in-depth understanding and mastery of the test, and he now passes on the knowledge that he has gained to other students.
By explaining the concepts and topics of the paper clearly and in simple terms, he helps students to boost their scores, and he also shares his own strategies to maintain control and calm.
Cost: $95 per hour
Location: Online and in person with 25 miles of Los Angeles
Financing: No
Qualifications: 99th percentile on the LSAT
Link: https://www.wyzant.com/Tutors/CA/Los_Angeles/9702850?ol=false
TestMasters
TestMasters' LSAT tutors provide the highest standard of tutoring for anyone who needs to boost their scores on this important paper. All the tutors used by this company use tried and tested methodologies, asking students previous LSAT questions to challenge their understanding and to gain a greater understanding of how individual students think. This helps the tutor to determine the best actions to take to help them improve.
Students and tutors work collaboratively to design detailed plans of how to study most efficiently, and the materials used include video and written explanations as well as practice tests with authentic questions.
Cost: from $175 per hour
Location: Online or in person
Financing: No
Qualifications: All tutors gained a score in the 98th percentile or higher on their LSAT
Link: https://www.testmasters.net/LsatTutoring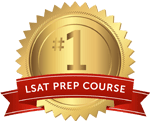 Get the #1-Rated LSAT Prep for free.
Try Risk Free
✓ No card required
✓ 1 minute setup