Don't let this "suburban Denver" fool you; Aurora, Colorado is a thriving city in its own right. On top of its proximity to Denver, people love Aurora for the beautiful weather and relatively affordable housing. This is evidenced by the nearly 33% rise in the city's population since 2000, putting the total number at 366,623 as of 2017.
The city is also pretty great if you work in the legal profession, with the average attorney's salary in Aurora, Colorado averaging around an impressive $232,590. This income works nicely in a city with a cost of living index score just 5% higher than the national average.
So what if you have aspirations of practicing law here but don't have the degree to do it yet? Fear not, as Aurora is very close to some of the nation's best law schools: University of Denver Sturm College of Law and University of Colorado (CU) Boulder Colorado Law School. However, you'll need to study hard to get into these schools; the former has an acceptance rate of 47.8%, while the latter's is 33.8%.
Of course, anyone who's thought twice about applying to law school in the United States has inevitably heard of the Law School Admissions Test (LSAT). The highest score you can get on the LSAT is a 180, but most law schools won't accept a score below 155.
If you're serious about getting into law school here, then one of the smartest choices you can make is to invest in a tutor who can help you prepare for the exam. Today, we're going to talk a little bit about some of the best LSAT tutors available in Aurora, Colorado—read on to learn more.
What to Look for in an LSAT Tutor
As it is with any important decision, it's best to do your research before hiring a tutor. Tutors come from all sorts of different personal and educational backgrounds, and not all of them will be able to meet your specific learning needs.
Educational Background
Current law students or practicing attorneys may be some of the best candidates for helping you prepare for the LSAT since they have experience taking the exam themselves. However, that's not to say that tutors from other educational backgrounds won't be helpful. Tutors who majored in philosophy may be able to help you cultivate your logic skills for the logical reasoning portion of the exam, while former English or writing majors can help you build up your writing chops for the writing section.
Tutoring Experience
Of course, you'll want a tutor who has the teaching experience to help you adequately prepare. While rookie tutors aren't necessarily a bad choice, working with them will likely be a bit more tedious since they'll be cutting their teeth on the job. Most law school applicants simply don't have the patience or budget for that.
Look for tutors who have at least 400-500 hours of tutoring experience already under their belt. The general rule of thumb is the more experience a tutor has, the more quickly and effectively they'll be able to identify and work on your strengths and weaknesses while learning.
Proven Results
Referrals and client testimonials are invaluable to any business-minded person, as they build the reputation that is essential to maintaining their business. It's no different in tutoring. This is why it's crucial to ask prospective tutors about their students' results. The more successful results they have to show, the more likely it is they'll be able to help you get to where you want to go.
However, the tutors' own results matter, too, especially if they've taken the LSAT before. Look for tutors who have scored in the top 10% on the exam, which is a 170 or higher. This is a good indication that they know the material well enough to teach it to others.
Scheduling Flexibility
In an increasingly unpredictable world, flexibility is king. Thankfully, most tutors understand its importance as well, especially in relation to their busy students. Online-based tutors in particular schedule sessions around their students' availability, and not the other way around, while in-person tutors are harder to work with.
However, tutors have their own lives, too, and not all of their schedules will mesh nicely with yours. It's best to check out your own schedule before booking a session, as you won't want to make the time constraints too tight for either of you.
Online vs. In-Person Tutors
Online and in-person tutoring both offer unique benefits and drawbacks. However, many people find that one style suits them better according to their own learning needs.
In-Person Tutors
In-person tutoring is as old as education itself, so it's no wonder that it's still the preferred method for most people. Not only will it be easier to absorb the material more quickly and engage in discussions in person, but your tutor will be able to get a feel for your problem areas much more quickly.
What's more, in-person tutoring is often much cheaper than online tutoring. If you learn better in a group, you can even invite a few study buddies to not only split the cost of the tutor, but also to promote more classroom discussions.
However, coordinating times and meeting places can be irksome, especially if you live in a highly-populated area and/or lack reliable means of transportation. You may also have to pay an extra fee if you show up late to the session whether it was your fault or not.
Online Tutors
Online learning has certainly carved out a name for itself this year, if for no other reason than the COVID-19 pandemic. Naturally, this has translated to independent tutoring as well, and busier law school applicants are finding success with online tutors.
The biggest selling points of online tutoring are flexibility and convenience. You don't have to worry about hitting traffic on the way to your session since you technically don't even have to leave your house. It's also much easier to cancel and reschedule at the last minute because of this. If your weekly schedule changes frequently, online tutoring may be for you.
However, students who lack self-discipline in the classroom may find online tutoring to be too unstructured for their taste. The responsibility of staying on-task with your assignments will fall largely on you since you won't have your tutor in the same room as you.
| | | |
| --- | --- | --- |
| | Online Tutors | In-Person Tutors |
| Flexibility | ✔ | X |
| No need for travel to a venue | ✔ | X |
| More affordable | ✔ | X |
| Peer support | X | ✔ |
| In person face-to-face contact | X | ✔ |
The Best LSAT Tutors in Aurora, Colorado
Since Aurora is so close to Denver, you have plenty of great options for LSAT tutors. However, it can be hard to sift through them all to see which ones are the best. That's why we're going to introduce some of our top picks to help you make a more informed decision.

LSATMax Tutors
If you're a law school applicant whose schedule can change on a dime, then LSATMax Tutors is one of the best options. Not only do their tutors schedule sessions around you, but you can switch tutors as needed on the user-friendly mobile app.
Speaking of the tutors, all the tutors at LSATMax have all scored in the 99th percentile on the LSAT themselves. This way, you can be sure that you're working with tutors who know their stuff.
As an online-based company, they're always looking for new ways to improve their curriculum and teaching methods, so you can rest assured knowing that you're receiving a high-quality, up-to-date education.
Cost: Depends on Hours (From $133/hour)
Location: Online Only (Video or Phone Conference)
Financing: Yes (Via Affirm)
Qualifications: 99th percentile on the LSAT
Link: https://testmaxprep.com/lsat/tutoring
Alyssa W.
As a practicing attorney for over seven years, Alyssa is a seasoned litigator who understands the mindset one needs to make it as a lawyer. She also has a valuable educational background, having received her bachelor's degree from the University of Maryland with a concentration in government and journalism.
She's also particularly interested in helping gifted students who may struggle with staying on-task. However, she also helps her students improve their reading and study skills as well.
Cost: Inquire for Prices
Location: Up to 30 Minutes Away From Denver, CO
Financing: No
Qualifications: B.A. Journalism & Government, University of Maryland, College Park; J.D., New York University College of Law
Link: https://denver.universitytutor.com/tutors/590975
Van S.
Van received his J.D. from the University of New Mexico School of Law, so he knows what it takes to pass the LSAT. His tutoring journey began in law school, where he developed his "relaxed, process-focused teaching style."
Van's background in law, history, and philosophy makes him an excellent candidate for helping you hone your skills for all portions of the exam. He's ready to help any aspiring law student who's serious about acing the LSAT.
Cost: Inquire for Prices
Location: Up to 30 Minutes Away from Denver, CO
Financing: No
Qualifications: B.A. History & Philosophy, University of New Mexico; J.D., University of New Mexico School of Law
Link: https://denver.universitytutor.com/tutors/521198
Jacob G.
Like Van, Jacob has an eclectic educational background that can benefit his students on all portions of the LSAT. As a current law student, he understands what it takes to pass the LSAT, and hopes to help current law school applicants do the same.
Jacob strives to customize his teaching style for each of his students. He pinpoints his students' problems areas through inquiry-based discussion, and then fashions a curriculum based around their answers.
Cost: Inquire for Prices
Location: Up to 30 Minutes Away From Englewood, CO
Financing: No
Qualifications: B.A. Political Science & History, University of Colorado Boulder; Current Law Student at Willamette University College of Law
Link: https://englewood.universitytutor.com/tutors/1109572
James F.
Here's another tutor who has not only taken the LSAT themselves, but who also has a helpful educational background beyond law. As a former cognition and neuroscience major, James has an intimate understanding of how the human brain absorbs and retains information, and therefore works hard to tailor his teaching style according to his students' individual needs and limitations.
Since he's taken the LSAT himself, he knows just how much good study test prep skills can benefit a student. He also teaches his students how to cultivate organizational skills that will "help them in an academic setting."
Cost: Inquire for Prices
Location: Up to 30 Minutes Away From Denver, CO
Financing: No
Qualifications: B.A. Biopsychology (Cognition & Neuroscience), The University of Michigan — Ann Arbor; J.D., University of Colorado Law School
Link: https://denver.universitytutor.com/tutors/738245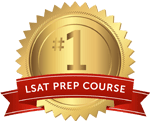 Get the #1-Rated LSAT Prep for free.
Try Risk Free
✓ No card required
✓ 1 minute setup