Home of legendary boxer Muhammad Ali, the Kentucky Derby and of course, Kentucky Fried Chicken, Louisville is an iconic city and a great place to raise a family in. Nevertheless, the people of Louisville are made to put up with an inordinately active criminal underworld. At 42 crimes per one thousand residents, citizens face a one in 24 chance of becoming a victim of either violent or property crime. With numbers like these, it's critical for the city to be supported by its dedicated law sector.
Lawyers in Louisville earn an average base salary of $86,000, which is definitely an impressive number. It's important for lawyers to be properly compensated for their efforts, since their work helps maintain social order. All lawyers are required to possess an inexhaustible work ethic, since even the smallest lapse in focus in any given case can form disastrous consequences. Aside from a great sense of perseverance, all lawyers must also possess an encyclopedic knowledge of the law acquired through years of dedicated study.
With top-notch institutions like University of Louisville Brandeis School of Law and University of Kentucky College of Law, there are a number of options for future law students to consider. Becoming a lawyer is an admirable endeavor, though the journey presents a number of tough challenges. Among these is the LSAT — a notoriously difficult exam that also serves as a key consideration of law school admissions departments. The LSAT looms overhead of all students looking to attend law school, and it's important to enter the exam room ready to give a winning performance. Working with an experienced LSAT tutor is a great way to prepare for the exam in the weeks leading up to it. A good tutor can provide you with an effective, optimized study plan, though finding the right instructor tends to be a task in itself. That's why we've put together this list of the best LSAT tutors in Louisville.
What to Look for When Choosing an LSAT Tutor
Working with the right tutor is paramount in making use of your precious LSAT prep time. In this section, we'll outline what the best tutors in the industry bring to the table. Keep the following criteria in mind when choosing your instructor.
Expertise
It's important to work with a tutor who offers a background of personal success and experience with the LSAT. Your instructor should possess a thorough understanding of all sections of the exam, and they should be prepared to present a number of frameworks and strategies to help ingrain the logical thinking needed for success on the LSAT.
Teaching Skills
Aside from comprehensive knowledge of all things related to the LSAT, your tutor should also come with ample teaching experience. After all, a tutor's personal success with the LSAT won't be of much use if they can't properly relay the material. By coming equipped with a solid teaching background, your tutor will be able to relay complex LSAT concepts in a manner that you'll easily understand.
Materials
The LSAT is an intricately crafted exam that's almost impossible for even the most skilled test writers to simulate. In that regard, counterfeit materials won't be of any use during prep time. It's critical that you select a tutor who has access to official LSAT questions, comprehensive instruction manuals and workbooks to present you with.
Online vs In-Person LSAT Tutors
No two students share identical learning preferences, so it's important to keep yours in mind before committing to a tutoring format. Let's take a look at some of the pros and cons of online and in-person tutoring respectively.
Online Tutoring
Online tutoring has come a long way since its bare bones inception. Today, a good online tutoring program will connect you with some of the best instructors and LSAT prep materials in the industry. Aside from offering high quality information, this format is also inherently convenient, offering much more scheduling freedom than the in-person alternative. It's also more affordable than in-person tutoring, so there's no real barrier to entry.
What online tutoring lacks is a sense of personalization, since you'll never actually meet your instructor face-to-face. However, this is a small drawback considering the advantages that the format has to offer. All things considered, online tutoring is the best option for independent, busy learners looking for help in crushing the LSAT.
In-Person Tutoring
Students seeking a more hands-on approach from their instructor should consider in-person tutoring. This format allows you to form a much more personal connection to your tutor, since you'll be seeing them on a regular basis. You'll be more in-tune with your tutor's teaching style, and they'll be with your learning style. In shared tutoring sessions, you'll have the opportunity to meet fellow future law students and form study groups with them if that suits your learning style.
Still, the in-person format presents a few inherent drawbacks. For one, it's difficult to align your schedule with your tutor's; there's a good chance that you'll have to commute to their location regularly, which is sure to get in the way of your obligations aside from schoolwork. This option is also considerably more expensive than the online alternative, and this forms a discomforting barrier to entry.
| | |
| --- | --- |
| Pros of an Online Course | Pros of an In-Person Course |
| Total freedom to schedule your LSAT prep at your own pace | Instructors provide on-hand guidance to help keep you on the right path |
| Test materials and other valuable resources are available at any time | Opportunity to meet and interact with fellow law students |
| Much less expensive than in-person courses | |
| Personalized study plan to help you tackle problem areas | |
The Best LSAT Exam Tutors in Louisville
Based on the criteria outlined above, we've compiled a list of the five best LSAT exam tutors in Louisville. We're confident that one of the providers below will offer the sort of guidance you're looking for.

LSATMax Tutors
LSATMax Tutors is our best overall pick for students seeking remote help in crushing the LSAT. The company works with some of the best tutors in the legal prep industry who have scored in the 99th percentile on the exam themselves. By working with one of their world-class instructors, you'll be able to amplify your strengths and identify your weaknesses leading up to the LSAT. You'll also have the option to swap tutors at any point in the program. All in all, LSAT Max Tutors offers an outstanding quality of both education and service at a highly affordable rate.
Cost: Depends on Hours (From $133/Hour)
Location: Online Only (Video or Phone Conference)
Financing: Yes (Via Affirm)
Qualifications: 99th percentile on the LSAT
Link: https://testmaxprep.com/lsat/tutoring
---
Manhattan Review
Another big name in the learning sector, Manhattan Review's LSAT tutoring program is also worth considering. The company works with world-class LSAT instructors trained to spin an ironclad prep curriculum through a study plan that's based on students' unique requirements. Manhattan Review has helped countless students get accepted into some of the best law schools in the country, like Stanford, Yale, Harvard and Columbia. Their personnel are helpful in accommodating students' individual learning and scheduling needs, so you'll be able to form a convenient study plan leading up to the exam.
Cost: Contact for Pricing
Location: In-Person or Online
Financing: No
Qualifications: All Tutors Have Passed the LSAT
Link: https://www.manhattanreview.com/lsat-tutoring-louisville/
---
Manhattan Elite Prep
Manhattan Elite Prep comprises a highly skilled network of over 700 instructors operating worldwide. The company has been in operation for over ten years, having helped over 5000 students take the next step in their legal careers. Their tutoring program ensures coverage of all LSAT topics while offering students the freedom to organize their study plan in a constructive and efficient manner. There are a number of course options for students to choose from based on their needs, the most comprehensive being the Elite Pack, which gives students access to multiple LSAT specialists.
Cost: $115-$200/Hour
Location: In-Person or Online
Financing: No
Qualifications: All Tutors Have Passed the LSAT
Link: https://www.manhattaneliteprep.com/lsat-preparation-tutor-class-louisville/
---
Jason
Jason is a private tutor based in La Grange who earned his PHD in Law from University of Louisville — Brandeis School of Law. Scott is a licensed attorney with a strong track record for explaining complex concepts in a concise and practical manner. His goal is to help each student he works with reach their goals and develop confidence. Scott has extensive experience teaching all sections of the LSAT. If you're looking for an in-person tutor, his services are definitely worth considering.
Cost: Contact for Pricing
Location: In-Person
Financing: No
Qualifications: Licensed Attorney, University of Louisville — Brandeis School of Law – PHD, Law
Link: https://lagrangeky.universitytutor.com/tutors/1109383
---
Rachel
Varsity Tutors is a big name in the student prep sector with thousands of experienced tutors comprising their worldwide network. Rachel is one of their top-recommended LSAT tutors in Louisville. She earned her J.D. from University of Akron School of Law and has worked for the Themis Bar Review Program. She has five years of experience teaching a variety of legal subjects at a local college. A practicing lawyer who also worked as an assistant prosecutor, Rachel is more than qualified to guide future law students toward a winning LSAT performance.
Cost: TBD by Varsity Tutors
Location: Online
Financing: No
Qualifications: Practicing Lawyer and Assistant Prosecutor, University of Akron School of Law – J.D.
Link: https://www.varsitytutors.com/tutors/878577243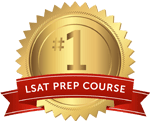 Get the #1-Rated LSAT Prep for free.
Try Risk Free
✓ No card required
✓ 1 minute setup