Known for its iconic desert climate and stunning views of the Superstition Mountains, Mesa is a beautiful place to live and raise a family in. However, despite not being classified among the more dangerous communities in the country, the people of Mesa are made to deal with their share of crime. At 23 crimes per one thousand residents, citizens face a one in 23 chance of becoming a victim of either violent or property crime each year. This highlights the city's need to be supported by its dedicated law sector.
Lawyers in Mesa earn an average base salary of $106,842, which is definitely nothing to scoff at. As tempting as that amount might seem, it's important to keep in mind the time and effort it takes to become a lawyer, let alone the mental fortitude needed to sustain a successful career practicing law. A lawyer must maintain an acute wit every day they go into work, since even the slightest mistake in any given case can snowball to form devastating consequences. Aside from a relentless work ethic, all lawyers must possess an encyclopedic knowledge of the law obtained through years of dedicated study.
With top-notch institutions like Arizona State University — Sandra Day O'Connor College of Law nearby in Phoenix and others in-state, there are a number of options for future law students to consider. Before being eligible to attend law school, students are first required to sit through the LSAT. This all-important exam represents a key checkpoint along the path to becoming a lawyer, since a student's test results are a key consideration in law school admissions departments.
All future lawyers must bring their A-game to the LSAT, and a great way to prepare is by working with an experienced LSAT tutor in the weeks leading up to the exam. An LSAT tutor can present you with an effective, efficient study plan, though finding the right instructor amid the sea of options can be a task in itself. That's why we've created this list of the best LSAT tutors in Mesa.
What to look for when choosing an LSAT Tutor
Working with an LSAT tutor is a great way to ingrain your knowledge for the big exam, but it's important to pair yourself with the right instructor in order to make the most of your precious study time. As you look for a tutor, take the following criteria into consideration.
Expertise
It's important to work with a tutor who has a solid background of experience with the LSAT. At a minimum, they should present a thorough understanding of all sections of the LSAT, and they should be ready to offer a variety of frameworks and strategies to help get you accustomed to the logical thinking needed for a successful LSAT performance.
Teaching Skills
A tutor might be an expert at taking the LSAT, but that doesn't necessarily qualify them to teach it efficiently. When selecting your tutor, ensure that they have a solid teaching background in addition to personal experience with the LSAT. A capable instructor will be able to relay complex LSAT concepts in a way that sticks with you.
Materials
The LSAT is an intricately crafted exam that's next to impossible to simulate, even by the most skilled test writers. In other words, working with legitimate LSAT materials is key to success. It's important to ensure that your tutor has access to official LSAT questions, comprehensive instruction manuals and workbooks.
Online vs In-Person LSAT Tutors
Each student has their own style of learning, and it's important to take yours into account before committing to a tutoring format. Let's take a look at some of the pros and cons of online and in-person tutoring.
Online Tutoring
By studying with a reputable online tutoring provider, you'll be connected with some of the best minds in the legal prep industry, and you'll have access to their expertise from the comfort of your own home. Online tutoring also offers much more scheduling flexibility than the in-person alternative, so you'll have more play to schedule an optimal study plan leading up to the LSAT. Finally, this option is much more affordable on average than in-person tutoring.
What the online format lacks is a hands-on approach, since you'll never be in the same room with your instructor. While this is somewhat limiting, the advantages offered by online tutoring far outweigh its single drawback. Considering how far the format has evolved over the years, online tutoring is the best overall option for the average future law student.
In-person Tutoring
By taking an in-person tutoring program, you'll be able to form a more personal connection with your instructor, since you'll be sharing the room with them while in session. Studying in-person with a tutor offers a more fluid learning experience, and your instructor will be by your side to help keep your spirits up should you find your sense of motivation dwindling.
Despite that, it's impossible to separate the in-person tutoring format from its inherent disadvantages. For one, it's difficult to schedule in-person tutoring sessions compared to the online alternative — in many cases, you'll be required to commute to your tutor's location on a regular basis, which is sure to get in the way of your obligations aside from schoolwork. This option is also considerably more expensive than online tutoring, which creates an uncomfortable barrier to entry.
| | |
| --- | --- |
| Pros of an Online Course | Pros of an In-Person Course |
| Total freedom to schedule your LSAT prep at your own pace | Instructors provide on-hand guidance to help keep you on the right path |
| Test materials and other valuable resources are available at any time | Opportunity to meet and interact with fellow law students |
| Much less expensive than in-person courses | |
| Personalized study plan to help you tackle problem areas | |
The Best LSAT Exam Tutors in Mesa
Based on the criteria outlined above, we've compiled a list of the five best LSAT exam tutors in Mesa. You're sure to find an instructor that's right for you among the names below.

LSATMax Tutors
LSATMax Tutors is our top overall pick for future law students looking to crush the big exam. Their network of tutors comprises some of the best names in the legal prep industry who have scored in the 99th percentile on the LSAT. You'll find a number of program options to guide you toward a successful LSAT performance, whether this is your first time taking the exam or a subsequent attempt. Considering the quality of education offered by LSATMax Tutors and their highly affordable rates, there's no better choice for students seeking remote tutoring.
Cost: Depends on hours ($133/hour cheapest package)
Location: Online Only (Video or Phone Conference)
Financing: Yes (via Affirm)
Qualifications: 99th percentile on the LSAT
Link: https://testmaxprep.com/lsat/tutoring
---
Manhattan Review
A highly established entity in the legal prep sector, Manhattan Review offers future law students an array of LSAT prep resources, including their renowned tutoring program. Their tutors are trained to spin the company's proven prep curriculum through a study plan that's based on students' individual needs leading up to the LSAT. Alumni of Manhattan Review's LSAT tutoring curriculum have gone on to study at some of the country's most established law schools, like Harvard, Stanford, Yale and Columbia.
Cost: Contact for pricing
Location: In-person or online
Financing: No
Qualifications: All tutors have passed the LSAT
Link: https://www.manhattanreview.com/lsat-tutoring-phoenix/
---
Andrew
Andrew is a private tutor based in Scottsdale who earned his law degree from Tulane University. A working attorney, Andrew presents extensive experience teaching and tutoring. He specializes in all levels of standardized test prep, including the LSAT. If you're looking for a reliable guide leading up to the big exam, Andrew can help hone your knowledge of the analytical reasoning, logical reasoning and reading comprehension sections of the LSAT. He's available to meet up to 30 minutes away from his location at any time on weekdays and weekends.
Cost: Contact for pricing
Location: In-person
Financing: No
Qualifications: Practicing attorney, Tulane University – J.D.
Link: https://scottsdale.universitytutor.com/tutors/491526
---
Jeremy
Varsity Tutors comprises an immense network of instructors offering expert online and in-person tutoring. Jeremy is one of their top recommended tutors in Mesa. He currently works as a full-time practicing attorney and tutor, having earned his J.D. from William and Mary Law School. As an instructor, Jeremy has an energetic and engaging style, which helps keep his students (and himself) on his toes while in session. If you're looking for an experienced guide toward a successful LSAT performance, contact Jeremy for more information.
Cost: TBD by Varsity Tutors
Location: Online
Financing: No
Qualifications: Practicing attorney, William and Mary Law School – J.D.
Link: https://www.varsitytutors.com/tutors/877943985
---
Stephanie
Similarly to Varsity Tutors, Wyzant connects students with an immense network of qualified instructors. Stephanie is among their top LSAT tutors in Mesa, exemplified by her 5-star review average. She has over 3 years of experience mentoring students and presents a personal best LSAT score of 176. Stephanie's grounding philosophy is that the LSAT is difficult, but it is learnable — when students put in the effort during those key weeks leading up to the exam, they'll inevitably see the results.
Cost: $85/hour for in-person and $70/hour for online
Location: In-person and online
Financing: No
Qualifications: University of Arizona — J.D.
Link: https://www.wyzant.com/Tutors/AZ/Tempe/9456952?ol=false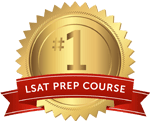 Get the #1-Rated LSAT Prep for free.
Try Risk Free
✓ No card required
✓ 1 minute setup