Omaha is a fantastic city located close to the border of Iowa and Nebraska. It's the largest city in Nebraska and home to many museums, zoos, and cultural centers. If you like wildlife, you'll soon fall in love with Omaha's indoor jungles, aquariums, rainforests, and deserts.
While Omaha is one of Nebraska's most impressive cities, it's also an excellent place for aspiring lawyers. There are great schools like the Nebraska College of Law and Creighton University School of Law. First-year associates also have plenty of opportunities with firms like Knowles Law Firm.
There is also a great demand for criminal lawyers in Omaha. With a crime rate of 40 per 1,000 residents, the city is only safer than 8% of cities in the United States. If you want to make a difference in the community, Omaha is a great place to get started.
Lawyers in Omaha also have a prosperous career to look forward to. The average salary for lawyers is just over $91,000, but accomplished lawyers can expect to make upwards of $150,000 in fields like civil litigation. While the average lawyer salary in Omaha is less than the national average, the low cost of living makes up for it. The median value of a home in Omaha is around $150,000, half the price of a home in a state like New York or California.
While all of these opportunities point to a worthwhile career in law, the competition is fierce. Getting into law school is easier said than done, and it all begins with the LSAT exam. You'll want to score high on the exam to boost your chances of receiving a grant or scholarship. If you're worried about your score, reaching out to a tutor is a great way to gain confidence. Read on to learn about the best LSAT tutors in Omaha, Nebraska.
What to Look for in LSAT Tutors
Before you take a look at LSAT tutors in your area, there are a few things you need to consider. There are a lot of great tutors, but you need to consider your needs. We'll take you through a few attributes to consider when looking through LSAT tutors in Omaha.
High LSAT Scores
The first thing to look for is a tutor's LSAT score. The LSAT has a score that ranges between 100 and 180. The top 10% of people score between 170 and 180, so that's where you want to start. Ideally, your LSAT tutor should have achieved a score of at least 170 on the LSAT themselves.
While a score between 170 and 180 is optimal, it's not always necessary. For example, if a tutor has a lot of experience as an educator, it can make up for the lower LSAT score. Still, you should only work with tutors that scored over 160.
Education
The second thing you should look for is the college degree a tutor holds. Some degrees are better than others, and they all provide specific advantages for the exam. We'll go over a few examples.
The first example is someone who majored in philosophy and other sciences. Fields of study that promote intense thinking and challenge logic are perfect for the logic games section of the LSAT exam. The second example is someone who majored in English or journalism. People who studied these fields are great at developing arguments and writing.
While these are all great options, we recommend working with a tutor that holds a Juris Doctor degree. The LSAT is primarily used to determine if someone is capable of studying law. Therefore, someone who has a law degree, practices law, and passed the bar is an excellent fit for LSAT tutoring.
Tutoring Experience
Education and LSAT scores are essential, but everything will fall apart if a tutor lacks experience. Tutoring experience comes in many different shapes and forms, but you should look at the number of hours they've spent tutoring the LSAT exam. You want to work with a tutor that's spent hundreds of hours tutoring for the exam. Also, additional tutoring hours in other subjects are helpful.
Tutoring hours aside, other forms of experience are also valuable. Tutors that have been teachers, lawyers, or professors are also a great fit. This is because these fields require a person to convey complex topics to groups of people.
Scheduling
Scheduling is another factor you need to consider. If you like what a tutor has to offer, but your schedules don't line up, it's irrelevant. Make sure you carefully consider your availability before looking into an LSAT tutor.
While your availability is critical, you should also focus on what works for you. If you notice that you have problems with procrastination or setting time aside to study, you might want to find a tutor that has a rigid schedule. This will force you to put that time aside and keep procrastination from happening.
Online vs. In-Person LSAT Tutors
In-person and online tutoring are the options you have for LSAT preparation. Both tutoring methods are effective, so it's about the tutoring style you prefer. We're going to take you through some of the strengths and weaknesses of both approaches.
In-Person Tutors
In-person tutoring is the best place to start. It's the original style of tutoring, and it's proven to work. It's a tutoring style that includes face-to-face interaction and accountability. Whether or not you choose a private tutor or a test preparation company, well, that's up to you.
In-person tutoring comes with a lot of benefits. In-person tutors can work with students face-to-face, which makes it easy for them to learn about you. A tutor needs to get to know you because they'll be able to identify your strengths and weaknesses.
Another benefit of in-person tutoring is the ability to work alongside your peers. Studying in groups has proven to benefit students because you can bounce your ideas off of your peers. This keeps lessons fresh. In-person tutoring is excellent for peer learning because there can be classroom-style sessions.
While in-person tutoring is useful, it's not perfect. If you don't have a lot of free time, it's difficult to line up your schedule with a tutor's schedule. This is because in-person tutors have less availability, and sessions are determined in advance. In-person tutoring is also more expensive than online tutoring, primarily if you work with a test prep company.
Online Tutors
Online tutoring used to be useless. The only way for it to work was via phone calls, but things have changed. The introduction of video calls and smartphones has made online tutoring a viable option. So, who is it for?
Online tutors are great for students that need flexibility and affordable lessons. Online tutors have better availability because there is no need to worry about commuting. This also makes it easier to cancel sessions if you need to. If you work full-time or have many prior obligations, online tutoring is a great choice.
Online tutoring is also more affordable than in-person sessions. On average, sessions are more affordable and easily accessible. If you work with online test prep companies like LSATMax, you'll also gain access to additional materials and smartphone apps. These materials make it easy to study at home or on the go.
Still, online tutoring isn't for everyone. The lack of flexibility can lead to a lack of consistency, which ruins study routines. Online tutoring also lacks opportunities for peer learning and face-to-face interaction.
| | |
| --- | --- |
| Pros of an Online Course | Pros of an In-Person Course |
| Flexible schedule | Face-to-face interaction |
| No commute | Peer support |
| Cost-effective | |
The Best LSAT Tutors in Omaha, Nebraska
Omaha is not a small city, which means it's home to many LSAT tutors. Most LSAT tutors are great, but we know that you want the best. To help you narrow down your choices, we're going to take you through a few of the best LSAT tutors in Omaha, Nebraska.

LSATMax Tutors
LSATMax is like a secret weapon when it comes to LSAT preparation. It's one of the most well-known online organizations and has helped thousands of students reach their desired scores. So, what's LSATMax's secret?
The secret is in its tutors. All tutors that work with LSATMax have passed the exam within the 99th percentile, which is a score better than 175. Additionally, LSATMax gives you the option to switch tutors at any point in the program, ensuring you work with the best fit.
LSATMax is also affordable and flexible. Sessions are inexpensive compared to other test preparation companies like Kaplan and The Princeton Review. Students can also download the mobile app to study at home or on the go. Wherever you are, and regardless of how far along you are, LSATMax has your back.
Cost: Depends on hours ($216/hour least expensive package)
Location: Online Only (Video or Phone Conference)
Financing: Yes (via affirm)
Qualifications: 99th percentile on the LSAT
Link: https://testmaxprep.com/lsat/tutoring
---
Parisa — Varsity Tutors
Parisa is one of the few tutors that scored perfectly on the LSAT exam. She didn't miss a single question and pulled off a score of 180, which is impressive. If anyone can help you boost your score by 10-20 points, it's Parisa.
Parisa also has a lot of experience. While studying economics, she's worked as a teaching assistant and LSAT tutor for the past two years. She knows how hard it can be to improve your score and how frustrating it is when you don't progress. Her recent experience with the LSAT makes her great at reducing anxiety and inspiring confidence.
Cost: TBD by Varsity Tutors
Location: Online
Financing: No
Qualifications: Passed the LSAT, University of Virginia
Link: https://www.varsitytutors.com/tutors/878180679
---
Matt — Varsity Tutors
Matt is one of Varsity Tutor's best LSAT tutors. While he's young, Matt put together a compelling and accomplished resume. He scored within the top 10% of LSAT takers, with a score of 174. Additionally, he majored in both psychology and philosophy. This makes him an excellent fit for the logic games section of the exam.
Matt is also a great tutor because he does tutoring full-time. This isn't a side job for him, so he gives every single student his undivided attention. His full-time experience also helps him rack up tutoring experience.
Cost: TBD by Varsity Tutors
Location: Online
Financing: No
Qualifications: Passed the LSAT, William and Mary University ? psychology and philosophy
Link: https://www.varsitytutors.com/tutors/878198249
---
Will — Varsity Tutors
Will is a great online LSAT tutor that focuses on being flexible. His ability to connect with students through video calls is exceptional, and he's able to discover what a student needs help with quickly. Regardless of where you are with your studying, Will can help you out.
Will is also qualified to tutor the LSAT. He scored a 172 on the exam, which is better than most of his peers. Will went on to obtain his Juris Doctor from one of the best law schools in the country. This makes him equipped to help you with the writing, logic, and analysis sections of the exam.
Cost: TBD by Varsity Tutors
Location: Online
Financing: No
Qualifications: Passed the LSAT, Northwestern University — Juris Doctor
Link: https://www.varsitytutors.com/tutors/878084430
---
TestMasters
TestMasters is a well-known online test preparation company. While the company's primary focus is test preparation classes, it also offers one-on-one tutoring from some of the best tutors. All tutors have passed the LSAT exam and use methods that are proven to work, starting with a practice exam to see where students are at.
TestMasters is also flexible. Students can choose between a few different packages for consistently or work with tutors on an hour-by-hour basis. This makes it easy for everyone to get a few sessions in before the exam.
Cost: $175/hour
Location: Online
Financing: No
Qualifications: All tutors have passed the LSAT
Link: https://www.testmasters.net/LsatTutoring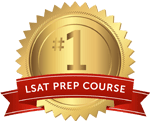 Get the #1-Rated LSAT Prep for free.
Try Risk Free
✓ No card required
✓ 1 minute setup