With its gorgeous waterfront, cultural festivals, and perfect weather, Long Beach is definitely a city worth putting on the bucket list. It's also a great place to settle down, sporting an endless list of family-friendly attractions. Unfortunately, Long Beach can't be classified among the nation's safest communities. At 33 crimes per one thousand residents, citizens experience a one in 30 chance of becoming a victim of either violent or property crime. With numbers like these, it's important for the city to be supported by its dedicated workforce of lawyers.
Since the work they do is integral in maintaining social order, Lawyers need to be properly compensated. Each individual case that lands on a lawyer's desk is rife with intricacy and demands unwavering focus. Aside from an immovable work ethic, lawyers must also possess an all-encompassing knowledge of the law obtained through years of study. Lawyers in Long Beach earn an average base salary of $125,784, which is 17% above the national average.
With top-notch institutions like Pacific Coast University School of Law and California Western School of Law, there are a number of options for future law students to consider. Of course, one does not simply walk into law school ? there's an extensive pre-law path to be taken first, and it culminates in the LSAT. This notoriously difficult exam is a key consideration in law school admissions departments, thus requiring all students to enter the exam room fully prepared.
A great way to get ready for the LSAT is by working with a qualified LSAT tutor in the weeks leading up to the exam, whether through in-person sessions or online. An LSAT tutor is a valuable resource that can be the differentiating factor between a candidate's acceptance into ? or rejection from ? law school. However, finding the right tutor can be easier said than done given the number of available options, which is why we've put together this list of the best online and in-person LSAT tutors in Long Beach.
What to look for when choosing an LSAT Tutor
Working with an LSAT tutor is a great way to maximize your chance of success on the big exam. However, to make the most of your precious study time, it's important to work with a knowledgeable, experienced and dedicated instructor. Here are some criteria to keep in mind when making your selection.
Expertise
At a minimum, your tutor should have a deep understanding of all sections of the LSAT. Their own personal experience with the exam should be extensive enough for them to be able to present you with multiple frameworks and strategies to adopt the logical thinking needed for a successful LSAT performance.
Teaching Skills
Just because your tutor has a great LSAT score themselves, that doesn't necessarily qualify them to pass on their knowledge efficiently. While making your selection, be sure to keep an eye out for potential tutors' teaching experience ? along with an impressive personal LSAT record, of course. The ideal LSAT tutor should be able to explain complex LSAT concepts in a way that sticks with you.
Materials
The LSAT is an intricately crafted exam that's next to impossible to simulate even by the most skilled test writers ? in other words, you won't find any useful counterfeit practice materials online. That's why it's extremely important to ensure that your tutor has access to comprehensive instruction manuals, workbooks and official LSAT questions to present you with. This exam is paramount to your future as a lawyer, so it's important to study using legitimate materials.
Online vs. In-Person LSAT Tutors
Every student has their own style of learning, so it's important to study in a format that suits yours. Let's go over some of the pros and cons of online and in-person tutoring respectively.
Online Tutoring
Considering all the advantages the format has to offer, online tutoring is generally considered the most viable way for future law students to prepare for the LSAT. Aside from being extremely convenient (allowing you to study from the comfort of your own home, at your preferred schedule), a good online tutoring program will connect you with some of the best minds in the legal prep industry, ensuring extraordinary instruction. This option is also much more cost-efficient than the in-person alternative, so there's no real barrier to entry.
What online tutoring lacks is a personalized approach, since you'll never actually meet your instructor. Still, this is only a small drawback considering the advantages offered. What future law students value is quality prep help over the ability to make friends with their tutor. Busy, independent learners will find everything they need in a good online tutoring program, while those who require a more hands-on approach from their instructor might want to consider the alternative.
In-Person Tutoring
Despite existing under the shadow of the innovations offered by online tutoring, there are still a few inherent advantages to be gained from the traditional tutoring format. An in-person tutoring program allows you to form a personal bond with your instructor leading up to the LSAT. While in session, you'll receive instant answers to all your questions, and your tutor can help keep you on your toes should your sense of motivation ever start to dwindle.
Unfortunately, in-person tutoring is largely seen as inconvenient compared to the online alternative. Depending on your tutor's schedule, you may have to commute to a session venue on a regular basis, which is sure to get in the way of any obligations you may have aside from schoolwork. Additionally, this option is considerably more expensive than online tutoring, so only students with some play in their budgets will be eligible to enroll.
| | |
| --- | --- |
| Pros of an Online Course | Pros of an In-Person Course |
| Total freedom to schedule your LSAT prep at your own pace | Instructors provide on-hand guidance to help keep you on the right path |
| Test materials and other valuable resources are available at any time | Opportunity to meet and interact with fellow law students |
| Much less expensive than in-person courses | |
| Personalized study plan to help you tackle problem areas | |
The Best LSAT Exam Tutors in Long Beach
With so many tutors offering their services in Long Beach and online, finding the right one can take some time. Using the criteria outlined above, we've compiled a list of the five best LSAT tutors available. We're confident that you'll find a worthy instructor within the list of names below.

LSATMax Tutors
A major entity in the learning sector, LSATMax Tutors is our best overall pick for future law students looking to crush the LSAT. Their team is comprised of some of the best instructors in the legal prep industry, all of whom have scored in the 99th percentile on the LSAT themselves. There are a number of course options that can help grant you an edge, whether this is your first shot at the exam or a subsequent attempt. You'll be able to plan your study schedule based on your availability, and sessions can be taken via phone or video conferencing.
Cost: Depends on hours ($133/hour cheapest package)
Location: Online Only (Video or Phone Conference)
Financing: Yes (via affirm)
Qualifications: 99th percentile on the LSAT
Link: https://testmaxprep.com/lsat/tutoring
---
Manhattan Review
Manhattan Review is another reputable name in the student prep industry, and they offer future law students an array of LSAT prep tools. The company has established a proven prep curriculum, and their tutors are trained to spin that program through a study plan that's built around your unique needs leading up to the exam. By graduating from Manhattan Review's LSAT tutoring curriculum, you'll be following students that have gone on to study in some of the nation's most prestigious law schools, like Harvard, Stanford, Yale and Columbia.
Cost: Contact for pricing
Location: Oklahoma City or online
Financing: No
Qualifications: All tutors have passed the LSAT
Link: https://www.manhattanreview.com/lsat-tutoring-long-beach/
---
Manhattan Elite Prep
Manhattan Elite Prep comprises an elite team of instructors ? over 700 of them operate worldwide, and the company has administered over 40,000 teaching hours. Future law students will find a number of course options that they can choose from depending on their needs. The most comprehensive course is the Elite Pack, which offers students the highest priority for scheduling and service and multiple specialists who will cater to students' individual learning styles. Visit their webpage for more information on course options and pricing.
Cost: $115-$200/hour
Location: Long Beach or online
Financing: No
Qualifications: All tutors have passed the LSAT
Link: https://www.manhattaneliteprep.com/lsat-preparation-tutor-class-long-beach/
---
Sam — Varsity Tutors
Varsity Tutors offers top-notch online and in-person tutoring through an immense network of instructors. Sam is among their highest recommended tutors in the Los Angeles area. He holds a J.D. from the University of Virginia School of Law and has been a California-licensed attorney since 2011. As a tutor, Sam specializes in essay writing and test prep. His legal background allows him to help students not only improve their LSAT knowledge, but also develop the skills they'll need to be successful in law school.
Cost: TBD by Varsity Tutors
Location: In and around the Pasadena area or online
Financing: No
Qualifications: University of Virginia School of Law — J.D., California-licensed attorney since 2011
Link: https://www.varsitytutors.com/tutors/877971462
---
Timothy — Wyzant
Wyzant is a massive entity in the student prep sector, with thousands of tutors working under their umbrella. Timothy is one of their top recommendations for LSAT prep in Long Beach. His LSAT students have all seen increases of 10-15% in percentile rankings. His successful track record as a tutor is thanks in part to the natural empathy he brings to every session. Timothy specializes not only in teaching LSAT concepts, but helping students understand their strengths and how best to use them.
Cost: $80/hour
Location: Within 40 miles of Los Angeles or online
Financing: No
Qualifications: All past LSAT students have seen increases of 10-15% in percentile rankings
Link: https://www.wyzant.com/Tutors/CA/Los_Angeles/9720020?ol=false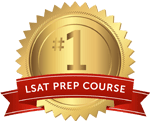 Get the #1-Rated LSAT Prep for free.
Try Risk Free
✓ No card required
✓ 1 minute setup