Baylor Law School Overview
Located in a beautiful facility along the Brazos River in Waco, Texas, Baylor University's Law School is one of the smallest law schools in the region. The school enjoys a notable reputation within the American Bar Association and the rest of the legal education community.
In addition to the Juris Doctor (J.D.) degree, Baylor Law also offers an Executive LL.M. in Litigation Management. To enrich the J.D. education, students may also enroll one of thirteen specialized professional tracks in areas such as Business Planning, Commercial Law, Criminal Practice, Estate Planning, Intellectual Property, Public Interest Law, and Litigation.
Since 1875, Baylor Law School has had a clear mission: to teach law by combining theory with practice. Baylor Law School's dedication to excellence and success in boardrooms and courtrooms as well as its adherence to great legal writing, practical application, theoretical analysis, and professional responsibility receives honors worldwide. Baylor Law equips students to practice law effectively during the studies and upon graduation.
Baylor Law School's core values are:
Excellence in law education and practice within a supportive environment
Meaningful scholarship
Professionalism
Baylor Law School is a private school and a member of the Association of American Law Schools. The school aims to provide the students with the material and training necessary to gain the knowledge, background, skills, and professional values required by the ABA for effective practice within a secured job position.
Throughout the years, Baylor Law has been consistent in its mission. It expects each student to:
Demonstrate the ability to define the theories and legal issues
Express competency in criminal and civil trial and appellate procedure
Identify and apply legal considerations, strategies, and solutions
Implement a rational plan for effective representation
The professors at Baylor Law invest in their students. For years, the Baylor Law School faculty has been equipping students to practice law upon graduation. From the minute a student enters the school's doors, the professors dedicate themselves to instill professionalism by teaching them the proper language, attitude, and skills for diplomatic confrontation and negotiation.
Baylor's faculty members are reputable scholars and accomplished practitioners with years of experience in boardrooms and courtrooms. Many of the faculty members are known leaders in their fields of expertise–in addition to teaching, they serve as expert witnesses, review councils, and mentor future lawyers. As students move forward through the program, they will get to know their professors not just as mentors and lecturers but as advisors, coaches, and supporters.
Baylor Law School operates on a quarter system, with three entering classes each year. Most of the students enroll in the Fall term (from 80 to 90 students), while the rest of the students (from 30to 40) enroll in Spring and Summer terms. Baylor Admissions encourages students to apply to multiple terms.
Baylor Law School Rankings
If you are planning to pursue a career in law or have already started the application process, you know that law schools are subject to rigorous ranking systems by various organizations as well as publications such as U.S. News and World Report. You likely have analyzed the rankings to see where your favorite law schools rank.
Compared to other law universities, Baylor Law School is ranked No. 50 in Best Law Schools (from among a total of 198 schools). The U.S. News & World Report lists the faculty as No.48 among Best Colleges for Veterans and No.75 in the Best Value Schools in the country.
In addition to the excellence of education, a primary reason that many people choose to attend a highly-ranked law school is that the institution's reputation will open doors when it comes time to apply for a prestigious position after graduation. The legal market is competitive. Law graduates need to take advantage of every opportunity when heading out to seek a legal position.
Baylor Law School Admissions
What Is the Baylor Law School Acceptance Rate?
When applying to the law school of your choice, your LSAT and GPA scores will help determine whether you will get a spot in the entering class. If you are not sure where to apply or which school is right for your needs, several factors may impact your decision, including school ranking, law program options, tuition fees, teaching staff, and acceptance rate.
Baylor Law School is considered a moderately competitive school. With an official acceptance rate of 30%, Baylor ranks No. 66 in terms of student selectivity. For the entering class of 2022, Baylor Law received 3200 applications and accepted 34% of them.
Additional statistics for the class of 2023 at Baylor Law School are available in the table below:
| | | | |
| --- | --- | --- | --- |
| | Applications | Offers | Matriculated |
| Class of 2023 | 2924 | 849 (29.04%) | 131 (4.5%) |
| | 25% | Median | 75% |
| GPA | 3.28 | 3.53 | 3.72 |
| LSAT | 158 | 160 | 162 |
Baylor Law School LSAT Percentiles
| | |
| --- | --- |
| 75th percentile | 162 |
| 50th percentile | 160 |
| 25th percentile | 158 |
Want to get into Baylor Law School? Sign up for LSATMax
2023 Entering Class Profile
| | |
| --- | --- |
| Number of Students | 396 |
| LSAT Score | 160 |
| Undergraduate GPA | 3.53 |
| % Women | 46% |
| % Students of Color | 2.8% |
What Is The Tuition For Baylor Law School?
| | | |
| --- | --- | --- |
| | In-State Resident | Non-Resident |
| Full Time | $55,547 | $55,547 |
| Part Time | N/A | N/A |
What Are the Living Expenses At Baylor Law School?
| | |
| --- | --- |
| On-Campus | $18,214 |
| Off-Campus | $21,246 |
What Are the Housing Options at Baylor Law School?
| | |
| --- | --- |
| On-Campus | Yes |
| Off-Campus | Yes |
Bar Passage Rates at Baylor Law School
| | |
| --- | --- |
| Reporting | 98.4% |
| First Time Takers | 122 |
| University of Baylor Average | 90.8% |
| State Average | 77.4% |
| National Average | 79.64% |
Application Deadlines
When will the Baylor Law School application materials be available?
You can get all the necessary application materials and additional information from the Law School's official website. You can learn more about the application requirements and process here.
When does Baylor Law School begin accepting applications?
Baylor Law School has several different types of admissions deadlines. Applicants should decide which quarter they would like to begin and also determine if they desire the Regular Decision Process or the Early Decision process. Please note that applicants may apply to multiple quarters without hurting their chances since each application receives a separate evaluation.
2021 applications are now open. All 2022 applications will open on July 1, 2021.
Application Deadlines for 2023 law school classes are as follows:
To begin Spring Quarter 2023: November 10, 2022
Early Decision for Fall Quarter 2023: November 10, 2022 (this will not result in a binding offer of admission)
For Spring Quarter for Transfers and Visitors: January 15, 2021
To begin Summer Quarter 2023: March 15, 2023
For Summer Quarter Transfers and Visitors: March 15, 2023
To begin Fall Quarter 2023 (Regular Decision): March 15, 2023
For Fall Quarter Transfers and Visitors: July 15, 2023
How are applications to Baylor Law School submitted?
You will submit applications to Baylor through the LSAC online application service. Each applicant must take the LSAT test before applying and register with CAS, or the Credential Assembly Service. Your CAS report will be required when applying (Baylor Law School receives updated CAS reports). Please have each undergraduate transcript mailed with your CAS report.
The application should include:
LSAT Score/CAS Report
Personal statement
Addenda (academic background, life experiences, and LSAT performance)
One letter of recommendation
Resume
Non-discrimination policy
The personal statement is a vital part of the application and an opportunity for the Admissions Committee to get to know you.
Does te Baylor Law School have an "early admission" or an "early decision" process?
Baylor Law School has a nonbinding Early Decision process for Fall Quarter entry only.
The Early Decision application deadline for Fall Quarter 2023 is November 10, 2022. Applicants will receive decisions by December 15, 2022.
How much is the application fee and when is the deadline?
| | |
| --- | --- |
| Application Fee | $0 (no application fee) |
| Early Decision Deadline | 11/13 for Fall Quarter 2021 |
| Regular Decision Deadline | 03/19 |
Does Baylor Law School grant interviews?
Baylor Law School hosts many interviews. Interviews, which are optional, are 20 minutes long and conducted by the Admissions team. The interviews provide an opportunity for the Admissions officers to know more about you and to allow you to ask questions about the admissions process and the program of studies. Because of the COVID-19 pandemic, Baylor Law is only offering Skype interviews during Fall 2020.
Employment After Baylor Law School
| | |
| --- | --- |
| Median Salary Private Sector | $85,000 |
| Median Salary Public Sector | $61,105 |
As one of the most reputable law schools in the country, Baylor Law has a successful track record of its graduates finding immediate employment in their desired field.
The graduating class of 2021 at Baylor Law School achieved an employment rate of 94% nine months post-graduation, with more than 98% of students reporting their employment status.
A survey of Baylor School of Law graduating class of 2021 reveals that sixty-four percent of graduates found work in law firms. 13% found employment in the business sector, 2% in the public interest sector, 13% in the government sector, and 3% in the academic industry. About 89% of Baylor Law School graduates found work in Texas, and the next most popular work destination was California (2%), and Missouri (2%).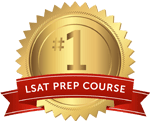 Get the #1-Rated LSAT Prep for free.
Try Risk Free
✓ No card required
✓ 1 minute setup