Home of the Minnesota Wild baseball team and host of the annual Minnesota State Fair, there's always something fun to do in Saint Paul. However, and despite offering a fantastic quality of life, Saint Paul is not exempt from experiencing its share of crime. With 42 crimes per one thousand residents, citizens also face a one in 24 chance of becoming a victim of either property or violent crime. Numbers like these highlight the city's demand for support by its dedicated law sector.
Lawyers in Saint Paul earn an average base salary of $91,627. While we'd all clamor to rake in a lawyer's salary, only a select few among us are qualified to do the work. This job requires exceptional mental fortitude, since even the smallest mistake in any given case can snowball to form disastrous consequences. Aside from unwavering focus, all lawyers must also possess an encyclopedic knowledge of the law garnered through years of training.
With top-notch institutions like Mitchell Hamline School of Law, there are several options for aspiring law students to look at. Before being eligible to attend law school, students must first successfully complete their LSAT. This notoriously difficult exam is the ultimate test of a student's pre-law knowledge, and it's also an important factor in law school admissions departments.
If your LSAT date is coming up, consider working with an LSAT tutor. Having a qualified, passionate instructor on your side is a great way to hone your strengths and remove your weaknesses leading up to the exam. However, finding the right tutor amid the sea of options tends to be a task in itself. We've done some research on the best online and in-person LSAT tutors in Saint Paul to give you a headstart.
What to Look for When Choosing an LSAT Tutor
To make the most of your prep time leading up to the LSAT, it's important that you choose a tutor whose teaching style suits your learning style. Here are a few key points to keep in mind when making your selection.
Expertise
As a minimum requirement, your tutor should have a thorough understanding of all sections of the LSAT. They should have extensive personal experience with the LSAT so that they'll be able to present you with an array of frameworks and strategies to adopt the logical thinking the exam requires.
Teaching Skills
A tutor's high personal LSAT score doesn't necessarily qualify them to properly teach the material. Aside from their LSAT expertise, ensure that your tutor brings sufficient teaching experience to the table. Ideally, you should work with a tutor who's able to relay complex LSAT concepts in a way that sticks with you.
Materials
Counterfeit LSAT practice materials are of no use to future law students; the LSAT is a carefully crafted exam that next to impossible for even the most skilled test writers to simulate. That's why it's critical to choose a tutor with access to official LSAT questions, workbooks and comprehensive instruction manuals to choose from.
Online vs In-Person LSAT Tutors
Are you better suited to online tutoring or an in-person program? There's no universal right answer, since every student has their own preferred learning style. Let's break down some of the pros and cons of online and in-person LSAT tutoring.
Online Tutoring
The online learning format has seen a number of improvements over the years. These days, by taking a reputable online tutoring program, you'll get to work with some of the best minds in the legal prep sector right from the comfort of your own home. The option to schedule your own tutoring sessions at your leisure without compromising the quality of education is an invaluable benefit for busy, independent learners.
The only downside to online tutoring is that you'll never actually meet your instructor in-person, which doesn't allow for a very personalized learning experience. Still, that's a relatively small disadvantage in light of the benefits the online format has to offer. All in all, online tutoring is widely seen as the best prep route for the average future law student.
In-Person Tutoring
If you prefer a more hands-on approach from your instructor, you might be better suited to an in-person tutoring program. Despite the innovations of the online format, there are still a few unique advantages that come with taking in-person courses. For one, you'll be working in the same space as your tutor, allowing you to receive instant feedback on your queries. If you're taking a group tutoring program, you'll also have the option to form an LSAT study group with fellow future law students.
Unfortunately, the advantages of in-person tutoring stop there. This format is sure to present scheduling conflicts when compared to the online alternative. If your tutor requires you to commute to their location on a regular basis, you'll have less time to focus on your obligations outside of schoolwork. Furthermore, this option is inherently more expensive than online learning, which creates a barrier to entry.
| | |
| --- | --- |
| Pros of an Online Course | Pros of an In-Person Course |
| Total freedom to schedule your LSAT prep at your own pace | Instructors provide on-hand guidance to help keep you on the right path |
| Test materials and other valuable resources are available at any time | Opportunity to meet and interact with fellow law students |
| Much less expensive than in-person courses | |
| Personalized study plan to help you tackle problem areas | |
The Best LSAT Exam Tutors in Saint Paul
With so many instructors offering LSAT tutoring in Saint Paul and online, finding the right one is often easier said than done. In the following section, you'll find a list of the five best LSAT tutors available, selected using the criteria we've outlined above.

LSATMax Tutors
Cost: Depends on hours ($133/hour cheapest package)
Location: Online only (video or phone conference)
Financing: Yes (via Affirm)
Qualifications: 99th percentile on the LSAT
Link: https://testmaxprep.com/lsat/tutoring
LSATMax Tutors is our recommended option for students looking to crush the LSAT. They offer a number of tutoring packages that are priced with the average student's budget in mind. The company also selectively employs only the best LSAT instructors in the industry that have scored in the 99th percentile on the big exam. By studying with LSATMax, you'll have the option to change tutors at any point in the program without any disruption to the curriculum.
Trice
Varsity Tutors is one of the biggest contributors to the student prep sector, with thousands of experienced tutors comprising its vast network. Trice is among their top recommended LSAT instructors in Saint Paul. A graduate of William Mitchell College of Law, Trice instructs future law students on the LSATs regularly along with his ongoing law practice. Trice is particularly adept at teaching the logical reasoning section of the LSAT.
Cost: TBD by Varsity Tutors
Location: In-person or online
Financing: No
Qualifications: Graduate Degree: William Mitchell College of Law — Juris Doctor, Law
Link: https://www.varsitytutors.com/tutors/878065257
Kassandra
Kassandra is another one of Varsity Tutors' top recommended LSAT instructors in Saint Paul. After graduating from the University of California Hastings Law School with a J.D. and a specialization in International Law, she spent time working as a research assistant to numerous professors and as a teaching assistant in many classes. A friendly, kind and funny tutor, Kassandra genuinely enjoys working with students of all ages, strengths and motivation levels.
Cost: TBD by Varsity Tutors
Location: In-person or online
Financing: No
Qualifications: Graduate Degree: University of California Hastings College of Law — Juris Doctor, Law
Link: https://www.varsitytutors.com/tutors/878040797
William
Similar to Varsity Tutors, Wyzant is another big name in the student prep sector that sports an equally impressive army of experienced instructors. William is among their top recommended LSAT tutors in Saint Paul. William is extremely well-versed in teaching the LSAT, having tutored students in greater Miami, Indiana, Minnesota and Namibia through the U.S. Embassy since the 1980s. Since he's seen every single LSAT question published since 1990, William is uniquely qualified to help students wrap their minds around the challenges that the LSAT has to offer.
Cost: $60/hour
Location: In-person or Online
Financing: No
Qualifications: Graduate Degree: Indiana University — Juris Doctor, Law
Link: https://www.wyzant.com/Tutors/MN/Saint_Paul/8037667?ol=false
Scott
Another top recommended Wyzant tutor, Scott is a J.D. magna cum laude graduate from the University of Minnesota Law School and has been a practicing attorney for several years. Scott's goal as a tutor is simple: to help students improve their LSAT scores as quickly as possible. However, that doesn't mean he rushes the education process; after all, Scott has a personal LSAT score of 176 (which ranks his performance in the 99th percentile), and he didn't achieve that by cutting corners.
Cost: $120/hour
Location: In-person or online
Financing: No
Qualifications: Graduate Degree: University of Minnesota Law School — Juris Doctor, Law
Link: https://www.wyzant.com/Tutors/MN/Minneapolis/9386343?ol=false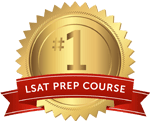 Get the #1-Rated LSAT Prep for free.
Try Risk Free
✓ No card required
✓ 1 minute setup