Home of Lake Las Vegas and sporting a number of welcoming neighborhoods like Mission Hills and Green Valley Ranch, Henderson is a great place to settle down. However, the city is not exempt from dealing with its share of crime. At 22 crimes per 1,000 residents, citizens face a 1 in 46 chance of becoming a victim of either violent or property crime. To maintain civic order, it's important for Henderson to be supported by its passionate law sector.
Lawyers in Henderson earn an average base salary of $109,061, a lofty sum no doubt. As desirable as that number might seem, let's keep in mind the kind of pressure lawyers face on a daily basis. Although the law is written in plain language, the unique cases that land on a lawyer's desk are rife with abstraction and far from easy to analyze. As such, lawyers must come equipped with front-to-back knowledge of the law obtained through years of training.
With a top-notch institution like the University of Nevada — William S. Boyd School of Law close by, Henderson, Nevada is a great option for aspiring law students to consider. Of course, there's an extensive pre-law process future law students must complete first, and it culminates in the LSAT. This infamously difficult exam serves as the gatekeeper between future law students and the institutions they wish to attend.
Since the LSAT serves as such a key consideration in law school admissions departments, it's important for students to use all educational resources at their disposal in the weeks and months leading up to the exam. A great way to prepare for the LSAT is by working with an experienced LSAT tutor, though finding the right instructor can be easier said than done. If your LSAT date is coming up, scroll down to see our list of the best LSAT tutors in Henderson.
What to Look for When Choosing an LSAT Tutor
There's a sea of LSAT tutors out there offering their services to future law students. In order to make the most of your precious study time, it's important to choose the right one to work with. Let's lay out a few key points to keep in mind when making your selection.
Expertise
At a minimum, it's important to work with a tutor that presents a background of experience and personal success with the LSAT. Your instructor should be able to offer an array of frameworks and strategies to help you apply the logical thinking needed for a successful LSAT performance. Note that the level of expertise required varies based on the admissions criteria of the institution you're aiming to attend.
Teaching Skills
While it's important to choose a tutor who's had personal success with the LSAT, their knowledge and expertise won't amount to much if they don't have the teaching experience needed to properly relay the material. By working with an experienced teacher whose instruction style suits your learning style, you'll be in a better position to wrap your mind around complicated LSAT concepts.
Materials
It's easy to overlook this point, but it's important not to. The LSAT is a carefully crafted exam that's virtually impossible to simulate even by the most skilled test writers. In other words, there's no use practicing with counterfeit materials. Before committing to a tutoring program, ensure that your instructor has access to official LSAT questions, comprehensive instruction manuals, and workbooks.
Online vs. In-Person LSAT Tutors
No two students share identical learning preferences, so there's no single tutoring format that's right for everyone. Before committing to an online or in-person program, it's important to consider your optimal learning style. Here are some of the advantages and disadvantages of online and in-person tutoring.
Online Tutoring
Online tutoring is widely regarded as the most optimal LSAT prep path for the average student. By taking a reputable online tutoring program, you'll have access to some of the best minds in the legal prep sector, and you'll be able to attend courses right from the comfort of your own home. This option offers a fantastic quality of education while allowing for convenient course scheduling, both of which are invaluable for busy future law students.
Still, online tutors lack a personal touch since you'll never get to meet your instructor in person. However, as important as it is to form a bond with your tutor leading up to the LSAT, this is only a minor inconvenience in light of the benefits offered by the online learning format.
In-Person Tutoring
Students who prefer a hands-on approach from their instructor might benefit more from in-person tutoring. There are a few inherent advantages to be gained by taking in-person courses. For example, being in the same room with your instructor allows you to receive instant feedback on your queries. In group tutoring sessions, you'll also be connected with other LSAT candidates, allowing you to form a study group in preparation for the big exam.
Unfortunately, the benefits of the in-person learning format stop there. Taking an in-person course presents a number of scheduling challenges, especially for students required to commute to their tutor's location on a regular basis.
Aside from the inconvenience, this option also costs considerably more than the online alternative, so only students with some wiggle room in their budgets will be eligible to enroll.
| | |
| --- | --- |
| Pros of Online Tutoring | Pros of In-Person Tutoring |
| Complete scheduling freedom | In-person guidance to help keep you on the right path |
| Test materials and other valuable resources are available at any time | Opportunity to interact with fellow law students |
| Much less expensive than in-person tutoring | |
| Personalized study plan to help you tackle problem areas | |
The Best LSAT Exam Tutors in Henderson, Nevada
Now it's time to go over our top five best LSAT exam tutors in Henderson. We've selected these names based on the criteria outlined above. Within this list of experienced, passionate instructors, we're confident that you'll find a tutor that can guide you toward a winning LSAT performance.

LSATMax Tutors
LSATMax Tutors offers the best overall quality of education, service, and cost-efficiency, which puts them at the top of our list. By studying with LSATMax Tutors, you'll have access to some of the best instructors in the legal prep sector who have scored in the 99th percentile on the exam.
The company offers several tutoring packages students can choose from depending on the level of guidance they require. Should you ever feel that your instructor leaves something to be desired, you'll have the option to swap tutors at any point in the program without disruption to your prep curriculum.
Cost: Depends on hours ($133/hour cheapest package)
Location: Online only (video or phone conference)
Financing: Yes (via Affirm)
Qualifications: 99th percentile on the LSAT
Link: https://testmaxprep.com/lsat/tutoring
Kimberly
Varsity Tutors operates through its umbrella of thousands of experienced instructors. Kimberly is among their top recommended LSAT tutors in Henderson. She obtained her Ph.D. in Law from the University of Nevada-Las Vegas. Aside from practicing as a licensed attorney in New York and Nevada, Kimberly also works as a media consultant, writer, and experienced tutor.
She's highly adept at teaching all sections of the LSAT, including analytical reasoning, logical reasoning, and the essay section.
Cost: TBD by Varsity Tutors
Location: In-person or online
Financing: No
Qualifications: Graduate Degree: University of Nevada-Las Vegas — Ph.D., Law
Link: https://www.varsitytutors.com/tutors/878170001
Donald
Donald also offers his LSAT prep services through Varsity Tutors. An extremely experienced teacher, Donald brings over 15 years of experience as a college instructor and over 30 years of tutoring and mentoring students and attorneys to the table. He completed his JD Degree cum laude at The Delaware Law School of Widener University of Pennsylvania, graduating 7th in a class of 267.
As a tutor, Donald emphasizes listening to students and understanding what they need to succeed on the LSAT.
Cost: TBD by Varsity Tutors
Location: In-person or online
Financing: No
Qualifications: Graduate Degree: The Delaware Law School of Widener University of Pennsylvania — Juris Doctor, Legal Studies
Link: https://www.varsitytutors.com/tutors/878664861
Michan
Wyzant is another major entity in the learning sector, having administered over ten million hours of lessons collectively. Michan is among their top-recommended LSAT tutors in Henderson. He received a score of 176 in his only administration of the LSAT, achieved through self-study.
As a tutor, Michan is exceptionally empathetic, patient, highly ambitious, and devoted to his students. His goal is to help students challenge their assumptions, ask questions, make inferences, weigh the evidence, and examine their biases.
Cost: $25/hour
Location: Online
Financing: No
Qualifications: 176 personal LSAT score
Link: https://www.wyzant.com/Tutors/NV/Las_Vegas/9839918
Max
Max is another top recommended pick from Wyzant. In fact, he's the #1 rated LSAT tutor on the platform, with thousands of hours of experience tutoring the LSAT and 100% of his reviews being 5 stars. Max's students have scored as high as 177 on the LSAT and have received merit scholarships from some of the world's best law schools.
During his own academic journey, Max raised his LSAT score from a 154 to a 175 and was offered over $1,000,000 in scholarships, including full rides from multiple top 20 law schools. As a tutor, he brings a unique methodology to the table, empowering students to assess their performance potential, learn from their mistakes, and network with others to shed their weaknesses.
Cost: $250/hour
Location: Online
Financing: No
Qualifications: #1 rated LSAT tutor on Wyzant
Link: https://www.wyzant.com/Tutors/CA/Los_Angeles/9590988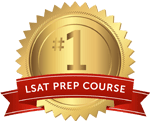 Get the #1-Rated LSAT Prep for free.
Try Risk Free
✓ No card required
✓ 1 minute setup