Brigham Young Law School Overview
The J. Reuben Clark Law School at Brigham Young University is located in Provo, Utah. BYU Law is American Bar Association-accredited and listed as a top United States law school. Brigham Young Law School is well known as one of the cheapest law schools in the country, but that doesn't mean it lacks quality.
From its formation in 1973, the school has been home to many of the nation's most innovative law study programs. The university consistently produces high-performing students and top-quality legal professionals. Brigham Young Law School is known for its high placement rate and offers worldwide employment opportunities for graduates.
The university is associated with The Church of Jesus Christ of Latter-day Saints, and charitable donations from the church keep tuition costs low. Church members get 50% off their tuition.
The majority of the students are in JD programs. However, the school offers joint programs, such as JD/MBA, JD/Master of Accounting, JD/Master of Education, and more. BYU Law is a hub for international law and religious studies.
One hallmark on campus is the Howard W. Hunter Law Library. Here, students have access to over 450,000 legal volumes, along with a full legal database. It's also a place for group study or group projects.
Though the curriculum is challenging, the school provides all the necessary resources students need to succeed in the program and as law professionals. The professors are engaging, and there's a well-connected network of alumni. They offer mock trials, giving students the chance to apply what they learn in the classrooms to real-life scenarios. It's those hands-on activities that convert the students into top-notch legal professionals post-graduation.
BYU Law accepts students from all around the globe. Foreign nationals who wish to attend BYU must take the LSAT or GRE. Some students may be required to take an English proficiency test before acceptance. International students get an inside view of the United States legal system, which will help them in their future careers as legal professionals.
Brigham Young's law school has not only produced thousands of hard-working professionals, but has many famous alumni including U.S. Senator Mike Lee, Idaho Supreme Court Justice G. Richard Bevan, and NFL hall-of-fame 49ers quarterback Steve Young.
BYU offers internship programs both in and out of Utah. They place students in private law firms, local and federal government institutions, and public interest groups. These internships are great for students because they help with future employment opportunities after graduation. It's also a chance to get a realistic view of what it takes to work at a law firm. Nearly 80% of the students participate in the internship programs at BYU.
Brigham Young University Law School Rankings
It's crucial to check the rankings of a university before applying. Rankings can determine the quality of work opportunities for students after graduation. They will also help you see your chances of being accepted.
Most top law firms will check the rankings of your university before offering employment. Your employment candidacy benefits from attending a well-ranked school. Below are the key ranking statistics for Brigham Young University Law School.
The school ranked 13th in United States Supreme Court placement from 2003 to 2013. The Princeton Review ranked BYU law 2nd for the "most conservative students." BYU consistently ranks among the top schools in the United States for law study. They also have a median federal student debt of $51,250, which is the lowest for any law school in the country.
Brigham Young University Law School Admissions
What Is The Brigham Young University Law School Acceptance Rate?
Getting into a high-ranking law school can be difficult. The acceptance rate, by definition, is determined by the number of students accepted divided by the total applications. Though most elite schools like Yale Law School (9.7%) and Stanford Law School (9.1%) have low acceptance rates, that doesn't fully reflect the quality of education.
The reason these universities have such a low acceptance rate is because of their reputation. Every year, they get flooded with applicants with outstanding track records. Therefore, the competition is high, so they cannot accept a high percentage of their total applications.
BYU has an acceptance rate of 38.1%. That's not far from the national average of 45%, making it a friendly choice for most applicants looking to get into law school. The higher acceptance rate at BYU is primarily because of its religious association. They don't see nearly the number of applications that other schools like Harvard and Yale receive. Therefore, they can accept a higher percentage of students.
When determining the quality of education, you need to look a bit further than the acceptance rate. What matters is the programs they offer and the employment opportunities post-graduation. On top of that, you should choose a school that matches your goals. Take a look at the professors, student life, infrastructure, curriculum, extracurricular activities, and other factors that could help you succeed.
To increase your chances of getting accepted into BYU Law, focus on improving your LSAT scores and after school activities. Your GPA is also important, but you still have a chance to get in without a 4.0 GPA. Universities and law schools are looking for students who eager to learn, with a passion for the legal system.
BYU Law is an outstanding university that uses its innovative programs to sculpt tomorrow's world leaders and legal professionals. Here are some important statistics of BYU Law's successful applicants.
| | | | |
| --- | --- | --- | --- |
| | Applications | Offers | Matriculated |
| Class of 2023 | 461 | 186 (40.35%) | 128 (27.8%) |
| | 25% | Median | 75% |
| GPA | 3.45 | 3.77 | 3.86 |
| LSAT | 156 | 161 | 164 |
| | | | |
| --- | --- | --- | --- |
| | Applications | Acceptance Rate | Matriculated |
| Class of 2022 | N/A | N/A | 123 |
| | 25% | Median | 75% |
| GPA | 3.58 | 3.82 | 3.92 |
| LSAT | 160 | 164 | 167 |
Brigham Young University Law School LSAT Percentiles
| | |
| --- | --- |
| 75th Percentile | 167 |
| 50th Percentile | 164 |
| 25th Percentile | 156 |
2022 Entering Class Profile
| | |
| --- | --- |
| Number of Students | 128 |
| LSAT Scores | 161 |
| Undergraduate GPA | 3.77 |
| % Women | 38.1% |
| % Students of Color | 14.64% |
| % Enrolled Directly After College | N/A |
What Is The Tuition For Brigham Young University Law School?
| | | |
| --- | --- | --- |
| | In-State Resident | Non-Resident |
| Full-Time | $11,970 | $23,940 |
| Part-Time | N/A | N/A |
What Are The Living Expenses At Brigham Young University Law School?
| | |
| --- | --- |
| On-Campus | $20,080 |
| Off-Campus | $20,080 |
What Are The Housing Options At Brigham Young University Law School?
| | |
| --- | --- |
| On-Campus | No |
| Off-Campus | Yes |
Bar Passage Rates At Brigham Young University Law School
| | |
| --- | --- |
| Reporting | 76.6% |
| First Time Takers | 137 |
| Brigham Young University Law School Average | 82.9% |
| Utah Average | 81.7% |
| National Average | 79.64% |
Application Deadlines
When will the Brigham Young University Law School application materials be available?
You can locate all of the materials you need to apply on the law school's website. They have application information available all year round.
When does Brigham Young University Law School begin accepting applications?
The Brigham Young University School is accepting applicants to enroll for the Fall of 2022. The final deadline for the J.D. program is June 30th, 2022.
How are Brigham Young University Law School applications submitted?
Applications are submitted online via the university website. Note that all students must provide an ecclesiastical endorsement.
Does Brigham Young University Law School have an "early admission" or "early decision" process?
The BYU Law School Admissions Committee reviews applications on a rolling basis, with no special early decision period. Applicants usually receive a response—acceptance, denial, or an invitation to join the waitlist—in 4 to 6 weeks.
How much is the application fee and when is the deadline?
| | |
| --- | --- |
| Application Fee | $50 |
| Early Decision Deadline | N/A |
| Regular Deadline | N/A |
Does Brigham Young University Law School Grant Interviews?
If you wish to have your application endorsed, you may be invited in for an interview. Both the Bishop and the school Chaplain conduct the interviews.
Employment After Brigham Young University Law School
| | |
| --- | --- |
| Median Salary Private Sector | $104,000 |
| Median Salary Public Sector | $40,000 |
Brigham Young offers a unique approach to law education. They provide a perfect combination of extensive law and religious studies. The school is predominantly Mormon, so it's important to do a little research about the culture and life at BYU Law.
Perhaps the most notable characteristic of this university is its high placement rate and the employment rate for graduates.
Ninety-three percent of the students were employed directly after graduation
Fifty-four percent of them now work for law firms
BYU grads also find employment in government (13.6%), business or industry (13.6%), in judicial clerkships (13.6 %), and public interest positions (4.8%). Some (2.2%) seek an additional graduate degree
Most of them (69%) are employed in the Mountain region of the US, followed by the South Atlantic and Pacific regions (7.6% each)
Of the 2019 graduates, 86.9% are engaged in full-time employment, and 3.6% are working part-time
In 2018, salaries ranged from an average of $47,852 for government employees to $123,853 for attorneys employed at law firms
The average salary for BYU Law graduates employed in law firms with over 500 attorneys was $169,000
BYU is a feasible option for those looking to study law because of its low tuition costs and relatively high acceptance rate. The post-graduate employment rate is high, the options are plentiful, and students can connect with alumni to learn more about their studies or potential employment opportunities.
Life at Brigham Young is also a fantastic experience for students. Most students go on to build a stronger network while attending the university. It's a great place to meet friends, partners, and future employers. And a wonderful place to receive an education in legal studies.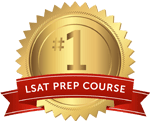 Get the #1-Rated LSAT Prep for free.
Try Risk Free
✓ No card required
✓ 1 minute setup