Duke University School of Law Overview
Formerly known as Trinity College, Duke University School of Law is one of Duke's 10 specialty schools. Founded in 1904, it has since become one of the most renowned institutions for studying law in the country. In 2022, they are in the top 5 highest bar exam pass rates (97.21%) in the nation. Duke University consistently appears on the list of "T-14" law schools. Over the years, the institution has educated some of the greatest leaders, law professionals, and even presidents.
Located in beautiful Durham, North Carolina, Duke University School of Law gives its students all the resources needed to perform at the highest level. The J. Michael Goodson Library is a massive hub of information. Here is where students spend most of their time learning outside of the classrooms. The library has access to legal databases, information on famous cases, and over 650,000 legal volumes. The library is also a popular place for group study and working on group projects.
One notable aspect of the university is its student to professor ratio. The student body is small (715 students in 2020), which means students have better access to their professors and other faculty. Developing these personal relationships with professors gives the students the ability to experience a first-class education.
The school offers various useful resources, such as mock trials and court competitions, allowing students to hone their verbal advocacy skills. By providing these hands-on exercises, students can take what they've learned in the classroom and apply it to real-life situations. It's part of the process that shapes them into outstanding legal professionals post-graduation.
Duke University School of Law isn't only a top-notch college for US citizens, but its popular among international students as well. The university also sends US students to study abroad in countries like Germany, Australia, Singapore, and China, giving students a global perspective of law practice and a chance to see the world.
Duke University School of Law places domestic students alongside foreign students from different cultures. Students who study abroad immensely improve their skills and receive a more well-rounded education in legal studies. It's also an excellent chance for students to learn a foreign language.
The university has an extensive list of notable alumni. Many of whom are world leaders, philanthropists, civil rights activists, and Supreme Court representatives.
Here are some of the notable alumni of Duke University School of Law :
Richard Nixon — 37th president of the United States
Christine Durham — First female justice of the Utah Supreme Court
John Canning, Jr. — Co-owner of the Milwaukee Brewers
Monty Sarhan — CEO of Cracked Magazine
Charlie Rose — Journalist, host of the Charlie Rose Show
Duke has a prominent athletics department. They have won numerous championships in men's basketball, women's golf, men's soccer, men's lacrosse, and women's tennis. The university is accredited by the Commission on Colleges on the Southern Association of Colleges and Schools.
Duke University School of Law Rankings
Before applying to a university, it's important to know their rankings and what they mean. Rankings will shed some light on your chances of being accepted. They also provide an inside view of the school's quality, student life, faculty, infrastructure, and employment opportunities post-graduation.
It's common for top law firms to consider the university rankings of their applicants. The higher the ranking, the more leverage you will have to get at a job at the law firm of your choice.
University rankings are typically updated every year. Duke University School of Law has been ranked in the top 20 law schools worldwide by various organizations. It was even ranked the number one law school in the world by Times Higher Education World University Rankings in 2018.
Duke University School of Law was ranked the 5th toughest school to get into, and was recognized for having the 2nd best classroom experience by the Princeton Review.
Duke University School of Law Admissions
What Is The Duke University School of Law Acceptance Rate?
Without a doubt, getting into Duke University School of Law isn't easy. It's a prestigious high-ranking law school that has a small student body.
However, there's a lot more that goes into the acceptance rate than rankings and student population. The acceptance rate is the number of applicants accepted divided by the total applications. But what makes it so hard to get into a school like Duke University School of Law ?
For starters, reputation plays a huge role. Schools like Princeton, Harvard, Yale, and Duke are synonymous with success. Students believe that if they attend a school with elite status, they'll never have to "prove that they are smart" to anyone again. Since Duke University has a solid reputation for being one of the best law schools in the world, it gets an abundance of highly qualified applicants. That means competition is fierce, so the selection process is rigorous.
Recently, among 193 law schools, the acceptance rate averaged at around 45%. Already, it's clear that law school isn't easy to get into. Duke's acceptance rate hovers around 19%. Compared to Harvard Law (15%) or Stanford Law (9%), Duke's rate is a bit more approachable.
So, what does an acceptance rate tell us about the overall quality of the university? Numbers don't tell the whole story. When choosing a university, you should primarily evaluate the programs they have to offer, along with the professors and student culture. The acceptance rate doesn't shed light on the actual benefits of attending the university.
Duke University School of Law has become prestigious because of its rich history and quality education. They offer an exclusive learning program that molds the young minds of America into world-class leaders and legal professionals.
| | | | |
| --- | --- | --- | --- |
| | Applications | Offers | Matriculated |
| Class of 2023 | 4819 | 1,122 (23.28) | 225 (4.7%) |
| | 25% | Median | 75% |
| GPA | 3.56 | 3.76 | 3.84 |
| LSAT | 166 | 169 | 170 |
| | | | |
| --- | --- | --- | --- |
| | Applications | Offers | Matriculated |
| Class of 2022 | 5,125 | N/A | 220 (4.3%) |
| | 25% | Median | 75% |
| GPA | 3.65 | 3.78 | 3.87 |
| LSAT | 167 | 169 | 170 |
Duke University School of Law LSAT Percentiles
| | |
| --- | --- |
| 75th Percentile | 170 |
| 50th Percentile | 169 |
| 25th Percentile | 167 |
2022 Entering Class Profile
| | |
| --- | --- |
| Number of Students | 220 |
| LSAT Scores | 169 |
| Undergraduate GPA | 3.78 |
| % Women | 59% |
| % Students of Color | 38% |
What Is The Tuition For Duke University School of Law ?
| | | |
| --- | --- | --- |
| | In-State Resident | Non-Resident |
| Full-Time | $57,717 | $57,717 |
| Part-Time | N/A | N/A |
What Are The Living Expenses At Duke University School of Law ?
| | |
| --- | --- |
| On-Campus | $21,834 |
| Off-Campus | $21,834 |
What Are The Housing Options At Duke University School of Law ?
| | |
| --- | --- |
| On-Campus | No |
| Off-Campus | Yes |
Bar Passage Rates At Duke University School of Law
| | |
| --- | --- |
| Reporting | 84.2% |
| First Time Takers | 221 |
| Duke University School of Law Average | 94.1% |
| North Carolina Average | 76.0% |
| National Average | N/A |
Application Deadlines
When will the Duke University School of Law application materials be available?
All of the materials needed to apply are available on the Duke University School of Law 's website. They have application information available on-demand.
When does Duke University School of Law begin accepting applications?
The Duke University School is already accepting applicants to enroll for the Fall of 2022. The application deadline was February 15th, 2022. Visit the website for the 2022 application deadline.
How are Duke University School of Law applications submitted?
Applicants submit all required application materials through the school's LCAP e-app service. If you have trouble submitting through the app, visit the Duke Law website for more information on how to submit your application.
Does Duke University School of Law have an "early admission" or "early decision" process?
Yes. Duke University School of Law does offer early admission. Applicants applying by November 1 will hear back by December 31.
How much is the application fee and when is the deadline?
| | |
| --- | --- |
| Application Fee | $80 |
| Early Decision Deadline | February 15th |
| Regular Deadline | January 3rd |
Does Duke University School of Law Grant Interviews?
Interviews aren't typical for applicants who wish to attend Duke University School of Law. However, if applicants feel they need additional information, they may be invited on-campus for an optional interview.
Employment After Duke University School of Law
| | |
| --- | --- |
| Median Salary Private Sector | $180,000 |
| Median Salary Public Sector | $60,000 |
Being among the top American law schools, Duke University School of Law has educated some of the most brilliant minds in America. The school offers an unmatched system of education and it's a centralized hub for building friendships, relationships, and business partnerships.
Here is how students have fared after graduating from the Duke University School of Law:
The graduating class of 2021 has an employment rate of 98%
Sixty-six percent of the graduates now work at leading law firms in the United States, almost 80% of which are in firms with 500 or more lawyers
Most jobs are in the private sector
Duke ranks third among all law schools in the percentage of 2017 graduates working in federal clerkships or jobs at firms with 100 or more lawyers. The National Law Journal terms these "elite jobs"
The median salary among graduates was $125,000
New York is the most popular state for employing Duke graduates, with one-third of the graduates, followed by Washington, D.C., North Carolina, and California
"These outstanding employment numbers reflect a recognition by employers that Duke Law graduates will come to them well trained for the practice of law and also will have acquired those personal attributes, which enable young lawyers to excel," said David F. Levi, James B. and Benjamin N. Duke Dean of the School of Law.
With a degree from Duke University School of Law, the opportunities are endless. Over 400 of the top law firms in the United States offer employment to Duke graduates. Undoubtedly, the work you put in at Duke University School of Law will benefit you for the rest of your life.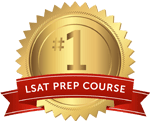 Get the #1-Rated LSAT Prep for free.
Try Risk Free
✓ No card required
✓ 1 minute setup