FSU Law School Overview
The Florida State University College of Law is one of the nation's top law schools. It sits across from the Florida Supreme Court and is a block away from the Florida State Capitol.
Besides its premier location in the state's capital, the FSU College of Law provides students with an array of opportunities in the legal field. Since 1851, the FSU Law School has provided an in-depth curriculum that focuses on practical skills such as litigation, legislative, transactional, and administrative practices required in applying the law in courts.
Its faculty consists of capable and experienced individuals who prime their students for corporate and government environments. FSU's faculty has published in top legal journals. They ranked first in Florida and 29th nationally in a study called "Scholarly Impact of Law School Faculties in 2018."
FSU College of Law's faculty members come from respected law firms and clerkships with federal judges. Thanks to their education from the most prestigious law schools, their diverse and accomplished professional backgrounds benefit students through varied teaching techniques.
FSU offers top-rated programs in business law, environmental law, and international law. Students can take advantage of the university's extensive professional skill training programs from one of FSU's three live-client clinics.
The newest one is the Business Law Clinic, where students serve as legal advisors to social entrepreneurs within the university's community. Law students can also earn academic credit through such extracurricular programs.
FSU Law School has one of the most comprehensive externship programs in the United States. It allows law students to work in one of the hundreds of partner law firms and courts in and out of Florida.
Students placed under the said program may choose among various law areas, including judicial, criminal, civil, legal services, appellate, business, and international procedures. This program helps students gain firsthand experience to further expand their knowledge of actual law processes and systems.
FSU prides itself on its vast alumni network that provides current students with mentorship and employment opportunities. FSU's community leaders and successful graduates host student interviews and videoconference calls throughout the academic year. Over 20 alumni have served in the US House of Representatives, courts, and the Senate.
Among the most notable alumni members of FSU Law School are:
Melquíades Rafael Martínez, former US Senator and chairman of the Republican National Committee
John Marks III, former Mayor of Tallahassee
Mark Ellis, Executive Director of the International Bar Association
Ricky Polston, Justice of the Florida Supreme Court
Shannon Bream, Fox News Correspondent
The student community at FSU Law School currently represents 22 countries, 38 US states, and 266 universities and colleges worldwide.
According to the 2019 Princeton Review, it ranks third in the nation for best student quality of life. FSU strives to provide an inclusive and dynamic student body of high-performing lawyers, academically and socially.
FSU Law School Rankings
An institution's ranking is one of the indicators that play into a school's performance. It dictates potential job offerings after graduation. Prestigious law firms nationwide consider a law school's rank when appraising applicants. The higher a school ranks, the better chances its graduates have to fill highly coveted positions in the most prominent firms.
As a law school hopeful, it may also serve you well to check your prospective university's rankings before sending an application. Doing so helps you manage your expectations about the school's admission rates.
In the United States, several organizations publish law school rankings annually. In a study conducted by the American Bar Association (ABA), FSU took the number one spot for the best law school in Florida and is the 28th best in the US. The ABA based its list on graduates who passed the bar exam during their first take.
The 2020 US News & World Report hails FSU Law School as the 50th best law school in the nation.
FSU Law School Admissions
What Is the FSU Law School Acceptance Rate?
Many factors go into the acceptance rate of each law school. The schools that rank higher nationally usually have more stringent admission rates. However, rankings are just one part of the equation.
Applications also play a part because FSU can only accept a limited number of students yearly. More sought-after law schools have more challenging admission processes because of the rigorous competition among student applicants. Each school has unique criteria, requirements, and standards that influence its acceptance rate.
FSU is highly likely to admit those who can meet the university's requirements, such as a competitive LSAT score and a record of academic excellence from undergraduate or graduate studies. They also consider relevant work experience, leadership potential, communication skills, character, and talents.
In the last three years, FSU Law School has enjoyed a 35.9% to 43.9% acceptance rate, with the lower number being the most recent 2020 statistic. FSU generally admits more students each year than most other law schools of its caliber, making student admission moderately competitive.
In 2021, FSU Law School received 1,926 applications but only granted admission to 846 students. Although FSU takes a more holistic approach in accepting students, LSAT and GRE scores and undergraduate accomplishments weigh most on its decision-making process.
The median GPA of those who succeeded in receiving an admission from FSU is 3.52. If your GPA is below the school's median, you can still get into FSU Law through a high-scoring LSAT of at least 158 to 161.
For a more detailed reference on how you can prepare for admissions, below are some data on the FSU Law School Class of 2023:
| | | | |
| --- | --- | --- | --- |
| | Applications | Offers | Matriculated |
| Class of 2023 | 1,926 | 846 | 175 |
| | 25% | Median | 75% |
| GPA | 3.26 | 3.52 | 3.67 |
| LSAT | 156 | 158 | 161 |
FSU Law School LSAT Percentiles
| | |
| --- | --- |
| 75th percentile | 161 |
| 50th percentile | 158 |
| 25th percentile | 156 |
"Want to get into FSU Law School? Sign up for LSATMax."
2023 Entering Class Profile
| | |
| --- | --- |
| Number of Students | 598 |
| LSAT Score | 158 |
| Undergraduate GPA | 3.52 |
| % Women | 44% |
| % Students of Color | 8.4% |
What Is the Tuition for FSU Law School?
| | | |
| --- | --- | --- |
| | In-State Resident | Non-Resident |
| Full Time | $20,683 | $40,965 |
| Part Time | N/A | N/A |
What Are the Living Expenses at FSU Law School?
| | |
| --- | --- |
| On-Campus | $18,200 |
| Off-Campus | $18,200 |
What Are the Housing Options at FSU Law School?
| | |
| --- | --- |
| On-Campus | Yes |
| Off-Campus | Yes |
Bar Passage Rates at FSU Law School
| | |
| --- | --- |
| Reporting | 85.6% |
| First Time Takers | 250 |
| FSU Average | 82.2% |
| Florida Average | 72.1% |
| National Average | 79.64% |
Application Deadlines
When will the FSU Law School application materials be available?
All the materials and requirements of FSU Law School are available through their website. These resources are readily accessible anytime. Click on this link to find out more about FSU's admission.
When does FSU Law School begin accepting applications?
The FSU College of Law starts accepting applications for the Fall 2022 semester on September 19, 2021. The college publishes the results on a rotating basis. The most qualified applicants submitted by March 15, 2022, will receive priority admission. The deadline for all applications is July 31, 2022.
How are applications to FSU Law School submitted?
All applicants must submit their requirements electronically through the LSAC. You may also send supporting documents via e-mail to admissions@law.fsu.edu or through the mail with the additional information in this link.
Does FSU Law School have an "early admission" or an "early decision" process?
FSU Law School has an Early Binding Decision program for applicants. Through this program, admitted individuals will automatically be considered for a full scholarship grant and must submit their applications on or before December 15. FSU requires successful applicants to provide their enrollment documents and make a deposit by January 31.
How much is the application fee and when is the deadline?
| | |
| --- | --- |
| Application Fee | $30 |
| Early Decision Deadline | December 15, 2021 |
| Regular Decision Deadline | July 31, 2022 |
Does FSU Law School grant interviews?
FSU Law School does not require interviews as part of their admission process. Applicants must answer all questions through forms and their personal statement essays.
Employment after FSU Law School
| | |
| --- | --- |
| Median Salary Private Sector | $67,500 |
| Median Salary Public Sector | $46,000 |
Based on the FSU Law School's track record, the institution has produced more than 20 US public servants who became senators, representatives, and judges. Adding to the number is a list of respected lawyers in different fields.
The university's graduates owe their success to FSU Law School's collegial environment and its broad selection of externship programs and client clinics. Its Career Services and Professional Development Center partners with firms of all sizes to host annual seminars and workshops.
One of its notable programs is the On-Campus Interviewing (OCI) program, which allows legal employers to reach out to FSU Law School's students to fill full-time and part-time positions in their company. As of 2020, this biannual job fair has welcomed over 100 recruiters to scour for legal talent within the school.
Florida State Law stays on top of employment trends to provide its graduates with career guidance and support. The school performs extensive market research and outreach to explore unique opportunities and niche legal environments to broaden the postgraduate job choices for their students and alumni.
FSU Law School prepares students for immediate employment after graduation. Its faculty members work actively to prep students for the professional world by conducting mock trial competitions and law reviews.
The National Law Journal states that FSU is the number one law school in Florida and the 43rd in the nation in terms of graduates that successfully obtain employment in the legal field within ten months after graduation. The hires come from companies that require bar passage and licensure.
Florida State also has a reputation for producing students who excel in government careers. According to the PreLaw Magazine, FSU is the top law school for careers in government and seventh for public defenders and prosecutors.
Promotional material
Similar Schools (by acceptance rate): University of Maryland Law School and University of Houston Law Center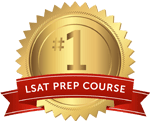 Get the #1-Rated LSAT Prep for free.
Try Risk Free
✓ No card required
✓ 1 minute setup