Georgia State University Law School Overview
Founded in 1982, Georgia State University College of Law provides accessible and affordable legal education to everyone. It sits at the heart of downtown Atlanta, situated near the capital city's courts and government agencies. The school's location plays a pertinent role in creating learning opportunities for students.
GSU College of Law is also the first law school to offer a part-time legal program to Georgia's citizens. This program promotes diversity within the school, opening its doors to law students serving the community at the same time. Likewise, the part-time program's flexibility allows students to attend law school at their own pace. It offers almost all public and private law electives, similar to the full-time curriculum.
Georgia State University College of Law offers many recognized legal programs, including public service and government, environmental law, and health law. In 2017, the National Jurist acknowledged GSU as a top law school for advocacy and litigation.
Law programs generally have more demanding curriculums that typical undergraduate and graduate programs. GSU has made studying more manageable through its Academic Success Program, which guides students in overcoming academic challenges. GSU College of Law also pairs students with a faculty adviser and a personal librarian upon acceptance into the College of Law.
The university's law library is home to an extensive catalog of references and academic material. It also holds several writing competitions year-round, which students can freely join to win extra cash to mitigate their living expenses or fund their legal education.
Georgia State University College of Law boasts highly accomplished faculty members, comprised of sought-after attorneys and legal scholars. These individuals lead 18 nationally recognized on-campus research centers and clinics in the state, enabling students to provide legal assistance and gain firsthand experience handling clients.
The university builds on an experiential learning method that equips students with the necessary skills to succeed in the real world. GSU College of Law offers a comprehensive externship, where students put law theories into practice in a series of hands-on training programs.
The school offers over 75 externships to nonprofit organizations, judges' offices, and government agencies. It also provides students access to more than 25 practice-based and simulation courses that promote practical learning.
The College of Law offers a range of mentoring and networking programs through GSU's Center for Professional Development, various student organizations, and an active pool of successful alumni. More than 10 of the school's distinguished alumni members are successful politicians, judges, and house representatives.
Among the most notable alumni members of Georgia State University College of Law are:
Keisha Lance Bottoms, the 60th Mayor of Atlanta
Glenn Richardson, a former Speaker of the Georgia House of Representatives
Stan Case, a renowned lawyer and CNN journalist
Barbara Swinton, a Judge
Sam Park, a member of the House of Representatives
The student community at GSU College of Law currently represents 77 undergraduate institutions with a diversity enrollment rate of 23%. It ranks as the 10th best part-time law school and the 17th top national law school for black students, further exemplifying the university's objective of inclusive legal education for all.
Georgia State University Law School Rankings
Determining a law school's rank before applying should give you an idea of where you stand in terms of qualifications. Law school rankings also serve as benchmarks for future employers, particularly major law firms, when seeking associates. Graduates of higher-ranking law schools often have a better chance of securing desirable positions in the field.
Numerous independent organizations provide law school rankings in the United States. They consider factors like curriculum, infrastructure, faculty, and quality of students produced by the law school.
The 2022 Princeton Review rankings acclaimed GSU as the 21st best law school in the country. The 2022 US News & World Report rankings reflect that Georgia State University College of Law is the 56th best law school in the nation.
Georgia State University Law School Admissions
What Is the Georgia State University Law School Acceptance Rate?
A law school's national ranking may reflect its acceptance rate. Schools that rank higher tend to admit fewer applicants. However, a school's national rank is only one factor among many that influence admission rates.
One primary consideration is the number of applications that the school gets. Each law school fills a limited number of slots every school year. Schools that receive an influx of applications will usually have higher rejection rates. Student admission also varies depending on each school's admission requirements, standards, and criteria.
Admission into Georgia State University College of Law is most probable for those who meet the standard prerequisites. A competitive LSAT score and an impressive GPA from undergraduate or graduate studies are key considerations for GSU's enrollment process. They also consider LSAT scores from the last three years during their assessment.
Besides test scores and undergraduate performance, the personal statement file and letters of recommendation weigh in on GSU College of Law's decision to grant applicants admission.
Currently, Georgia State University College of Law has an acceptance rate of 30%. This means that it fares moderately among law schools across the nation, giving higher chances of acceptance to law school hopefuls. In 2022, GSU College of Law received 2,125 applications but only granted admission to 475 of them.
In 2022, the median GPA of students who gained entry into GSU was 3.55, with an average of 160 on the LSAT. Since the law school prioritizes both qualifications equally, it may serve applicants well to try to hit both median numbers before enrolling.
Below are more data on the GSU College of Law Class of 2023:
| | | | |
| --- | --- | --- | --- |
| | Applications | Offers | Matriculated |
| Class of 2023 | 1,709 | 475 | 189 |
| | 25% | Median | 75% |
| GPA | 3.12 | 3.4 | 3.6 |
| LSAT | 155 | 158 | 160 |
Georgia State University Law School LSAT Percentiles
| | |
| --- | --- |
| 75th percentile | 160 |
| 50th percentile | 158 |
| 25th percentile | 155 |
"Want to get into Georgia State University Law School? Sign up for LSATMax."
2023 Entering Class Profile
| | |
| --- | --- |
| Number of Students | 475 |
| LSAT Score | 158 |
| Undergraduate GPA | 3.4 |
| % Women | 47.1% |
| % Students of Color | 11.8% |
What Is the Tuition for Georgia State University Law School?
| | | |
| --- | --- | --- |
| | In-State Resident | Non-Resident |
| Full Time | $16,856 | $36,466 |
| Part Time | $13,204 | $27,910 |
What Are the Living Expenses at Georgia State University Law School?
| | |
| --- | --- |
| On-Campus | $17,572 |
| Off-Campus | $16,100 |
What Are the Housing Options at Georgia State University Law School?
| | |
| --- | --- |
| On-Campus | No |
| Off-Campus | Yes |
Bar Passage Rates at Georgia State University Law School
| | |
| --- | --- |
| Reporting | 100% |
| First Time Takers | 202 |
| GSU Average | 91.6% |
| Georgia Average | 80.2% |
| National Average | 79.94% |
Application Deadlines
When will the GSU College of Law application materials be available?
Materials needed to apply to from Georgia State University College of Law are readily available through their website. You can also find the requirements and processes for application here.
When does GSU College of Law begin accepting applications?
The application period begins on September 1. For those looking into merit scholarships, the deadline for is on March 15 of the following year. The final deadline for all applications is June 1. You can refer to this link for updates on timelines.
How are applications to GSU College of Law submitted?
Interested applicants may submit their requirements to GSU College of Law through their LSAC online portal. The applicant must create an account and upload all necessary documents there.
Does GSU College of Law have an "early admission" or an "early decision" process?
Georgia State University College of Law does not have an early decision or admission process. First-year students may enroll for the fall semester only. The due date for requirements is exclusively for applicants vying for a scholarship grant.
How much is the application fee and when is the deadline?
| | |
| --- | --- |
| Application Fee | $50 |
| Early Decision Deadline | N/A |
| Regular Decision Deadline | June 1, 2022 |
Does GSU College of Law grant interviews?
GSU College of Law does not require interviews during the assessment of applications. Applicants may include all personal details in the personal statement document or through letters of recommendation.
Employment after GCU College of Law
| | |
| --- | --- |
| Median Salary Private Sector | $80,000 |
| Median Salary Public Sector | $55,000 |
Georgia State University College of Law has a remarkable portfolio in producing quality graduates who succeed in the legal field. Among their most notable alumni there are more than 20 decorated attorneys, members of the House of Representatives, and other politicians.
The Georgia State Law Center for Professional Development and Career Strategies hosts career fairs and workshops for fresh graduates. GSU College of Law organizes and sponsors events annually to provide students and alumni with job and networking opportunities. The center partners with various institutions and programs such as the Heartland Diversity Job Fair, Loyola Patent Law Interview Program, and the Presidential Management Fellows Program.
Through the university's extensive experiential learning program, GSU College of Law equips students with relevant skills and knowledge to flourish in whatever legal field they pursue. From the class of 2021, 81% of graduates found employment within ten months after graduation, cementing the law school's track record in producing highly successful legal practitioners.
Being at the heart of downtown Atlanta, Georgia State Law allows its graduates to land jobs at over a dozen Fortune 500 companies. Employers laud GSU College of Law's graduates for their grit and dedication to serve the community.
Students who pursue J.D. degrees from the university can also rest assured that they will pick up valuable skills from their externships that will remain relevant in their professional practice. GSU College of Law extends its efforts to develop graduates' careers even after their first postgraduate job.
GSU College of Law is also a consistent producer of bar examination passers. From 2017 to 2022, the law school has consistently been hitting a 96% passing rate. The numbers show the university's dedication to shaping the country's future lawyers through excellent education.
Promotional material
Similar Schools (by acceptance rates): Baylor Law School and University of Florida Law School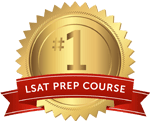 Get the #1-Rated LSAT Prep for free.
Try Risk Free
✓ No card required
✓ 1 minute setup