Case Western Law School Overview
As one of the nation's oldest law schools, Case Western Law School has been a leading educational institution for over 125 years. With health, international, and intellectual law programs recognized as among the top 50 in the nation, Case Western is ready to prepare the next generation of lawyers.
Located in a thriving cultural hub called University Circle in downtown Cleveland, Ohio, Case Western Law School is proud of the cultural exchange found on its campus. Over two-thirds of their students are from locations outside Ohio. Additionally, over 10,000 alumni are employed across the world in areas that range from business to government to non-profits.
National Jurist magazine recognized the school's prestige by naming it among its first "honor roll of law schools" that excel in a practical approach to training. It also named Case Western as one of 25 top schools in the nation for the best public interest law opportunities.
To put theoretical training into action, Case Western Law School provides each student the opportunity to work with actual clients in their first year. This hands-on approach to learning culminates in a third-year practice experience that can be taken full-time for one semester or part-time for a full year.
Students at Case Western Law School can work toward JD, LLM, and SJD degrees. With faculty ranked 30th in the nation for scholarly impact, students can expect a supportive, collaborative environment where they will learn from experts in their field. Alternatively, students can choose from ten dual-degree programs that combine legal training with another area, including management, art history and museum studies, or public health.
During their time at Case Western, students can get specific experience from centers and programs focusing on topics such as business law and regulation, social work, or global security law and policy. There are also a variety of student organizations, including the Student Animal Legal Defense Fund and the Sports and Entertainment Law Society.
One of the best expressions of the value of a law degree from Case Western Law School is its post-graduation employment rates. With a 90% employment rate in 2019, students can confidently invest in their future at Case Western.
Case Western Law School has valued diversity since its inception in 1892, as it began accepting students of color from the moment it opened. Now, about 20 percent of students represent multiple racial minorities. The school prides itself on preparing socially aware lawyers ready to approach their work with sensitivity and empathy.
In addition to diversity, Case Western Law School also values cultural understanding. Toward this end, JD students can participate in a study abroad program at their choice of 17 different campuses worldwide. They also have the option to undertake a foreign LLM degree at campuses in London, Madrid, or Paris during their third year.
Case Western Law School has a number of notable alumni, including:
Fred Gray, an Alabama attorney who worked with Martin Luther King, Jr. and defended notable figures in the Civil Rights Movement such as Rosa Parks and Claudette Colvin
Stephanie Tubbs Jones, the first African-American woman from Ohio to be elected to Congress
Ron Klein, a former member of the United States House of Representatives in Florida and current chair of the Jewish Democratic Council of America
Case Western Law School Rankings
When considering a law school, it is important to look at its ranking. Not only is this a good indicator of your chances of being accepted, but prospective employers often look at rankings when making hiring decisions.
Several different independent organizations determine rankings, such as the U.S. News and World Report. They consider factors such as quality of faculty, post-graduation employment rates, and education programs to make their decisions.
Case Western Law School is currently ranked 76th in the nation by the U.S. News and World Report. For Health Care Law, it ranks 9th. On the ranking resource Public Legal, Case Western ranks 58th for factors including GPA and LSAT scores, student-faculty ratio, and diversity.
Case Western Law School Admissions
What Is the Case Western Law School Acceptance Rate?
Case Western Law School is a competitive school that accepts about 42% of its applicants each year. Over the past several years, Case Western has gotten slightly harder to get into, with acceptance rates falling from 50% in 2018.
The current acceptance rate is slightly above the national average acceptance rate of 45%. That means that although it is challenging to get accepted, you have a good chance if you meet all the requirements.
To increase your chances of being accepted into any competitive school, it helps if your GPA and LSAT scores match the school's median scores. At the very least, your scores should match the school's minimum requirements.
At Case Western Law School, the average undergrad GPA of the 2019 entering class was 3.44, and the average LSAT score was 159. The school's minimum undergrad GPA requirement is 3.0, and the minimum LSAT score is 154.
During the acceptance process of the class of 2024, Case Western made 702 offers out of a pool of 1678 applications. Out of that 702, 122 matriculated and decided to enroll, for a total of around 7% of the original applicants.
Different factors, including ranking, prestige, number of applicants, and circumstances in the world, can affect a school's acceptance rate. Although test scores play a critical role in the school's decision, Case Western values diversity in the student body and sometimes accepts applicants with lower scores who write exceptional cover letters and do well on the LSAT.
| | | | |
| --- | --- | --- | --- |
| | Applications | Offers | Matriculated |
| Class of 2023 | 1,678 | 702 (41.84%) | 122 (7.3%) |
| | 25% | Median | 75% |
| GPA | 3.12 | 3.44 | 3.6 |
| LSTAT | 156 | 159 | 162 |
Case Western Law School LSAT Percentiles
| | |
| --- | --- |
| 75th Percentile | 162 |
| 50th Percentile | 159 |
| 25th Percentile | 156 |

Want to get into Case Western Law School? Sign up for LSATMax
2022 Entering Class Profile
| | |
| --- | --- |
| Number of Students | 143 |
| LSAT Score | 160 |
| Undergraduate GPA | 3.61 |
| % of Women | 59% |
| % Students of Color | 21% |
| % Enrolled Directly After College | |
What Is the Tuition For Case Western Law School?
| | | |
| --- | --- | --- |
| | In-State Resident | Non-Resident |
| Full Time | $16,858 | $36,466 |
| Part Time | | |
What Are the Living Expenses at Case Western Law School?
| | |
| --- | --- |
| On-Campus expenses | $17,572 |
| Off-Campus expenses | $16,100 |
What Are the Housing Options at Case Western Law School?
| | |
| --- | --- |
| On-Campus | Yes |
| Off-Campus | Yes |
Bar Passage Rates at Case Western Law School
| | |
| --- | --- |
| Reporting | 100% |
| First Time Takers | 202 |
| Case Western Average | 91.6% |
| State Average | 80.2% |
| National Average | 79.64% |
Application Deadlines
When will the Case Western application materials be available?
For prospective JD and LLM students, application materials for both early decision and regular decision Timelines are available on September 1. The SJD application is available year-round. Details on both applications can be found on the school's website.
When does Case Western begin accepting applications?
For prospective JD and LLM students on both early decision and regular decision timelines, Case Western begins accepting applications immediately after the application materials become available.
The SJD program accepts applications on a rolling basis.
How are applications to Case Western submitted?
JD program applicants can submit their applications either by mail or electronically on Case Western's online portal. For LLM and SJD program applicants, applications should be emailed to llm-sjd@case.edu. More information about applying to LLM programs can be found here and SJD programs here.
Does Case Western have an "early admission" or "early decision" process?
Yes, Case Western has a non-binding early decision process for prospective JD students, and the deadline is November 30. The LLM and SJD programs do not have an early decision process.
How much is the application fee and when is the deadline?
| | |
| --- | --- |
| Application Fee | $40, waived for online applications |
| JD Program Early Decision | November 30 |
| JD Program Priority Application | March 1 |
| Regular Decision | April 15 |
| | |
| --- | --- |
| Application Fee | $0 |
| LLM Program Fall Semester | May 1 |
| LLM Program Spring Semester | October 15 |
| | |
| --- | --- |
| Application Fee | $0 |
| SJD Program Fall Semester | April 1 |
| SJD Program Spring Semester | November 1 |
Does Case Western grant interviews?
Interviews are optional, but many students choose to take advantage of the opportunity to speak directly with a faculty member.
Employment After Case Western Law School
| | |
| --- | --- |
| 2021 Median Salary Private Sector | $90,000 |
| 2021 Median Salary Public Sector | $60,000 |
Case Western Law School has an excellent employment rate, with 92% of their 2021 graduates employed or attending grad school full-time within ten months after graduation. Nearly half of the graduates are employed by legal firms, 21% work in the government, 15% are in business and industry, and 13% have public interest jobs.
If graduates of Case Western Law School want to have a career in law, they can expect to find employment. Every year since 2016, well over half of Case Western's graduates are employed in legal positions that require bar admission. Many of these jobs are in smaller law firms employing 2-10 people, with equal numbers working in government and job areas such as public defender.
These numbers clearly show that an education from Case Western Law School prepares students well for finding employment in a variety of specialized areas related to the legal field. Over the past several years, statistics show similar employment trends among alumni, with a rising interest in public works.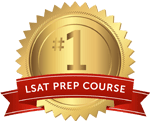 Get the #1-Rated LSAT Prep for free.
Try Risk Free
✓ No card required
✓ 1 minute setup