Wake Forest Law School Overview
Established in 1894, Wake Forest School of Law is a private ABA-accredited law school and holds an Association of American Law Schools (AALS) membership. It boasts one of the longest-running LL.M. programs for international lawyers in the United States, with more than two decades of successful graduates.
Wake Forest's law school is in Winston-Salem, North Carolina, which offers a serene learning environment for students. The campus is about three miles from downtown Winston-Salem, which is home to restaurants, art galleries, shops, museums, as well as indoor and outdoor performance spaces.
Wake Forest Law School features small classes that encompass both J.D. and LL.M. students as well as a supportive mentoring program that capitalizes on the expertise of Wake Forest Law's dedicated faculty.
That faculty boasts 52 resident faculty members and 40 extended faculty members. The faculty comprises distinguished legal scholars and seasoned practitioners who take pride in being accessible to all students. The law school has a student-faculty ratio of 6.8:1.
Besides the traditional J.D. program, the law school also offers the LL.M. (Masters of Law) for foreign lawyers, Master of Studies in Law (M.S.L.), and Doctor of Juridical Science (S.J.D.) degrees. The law school also offers several joint degree programs:
D./M.A. in Religion
D./Master of Business Administration (M.B.A.)
D./M.A. in Bioethics
D./M.Div. with the Divinity School
D./M.A. in Sustainability with the Graduate School of Arts and Sciences
In addition to joint programs, Wake Forest Law School also offers an online M.S.L. degree for professionals looking to enhance career opportunities with a deeper understanding of the law in situations where a J.D. isn't necessary.
First-year students at the school of law learn in sections with 40 other peers. They have access to the Academic Success Program, which promotes effective learning for new students. The second and third years of study primarily consist of elective courses.
Wake Forest University School of Law runs at least five clinics, each of which exposes students to real-life legal practices. The clinics include:
Child Advocacy
Elder Law
Litigation of Civil and Criminal Law
Wake Forest Law School also allows students to participate in more than 30 student organizations and three law journals. The student organizations include the American Constitution Society, A.A.J. Trial Team, Bankruptcy Law Society, Business Law Society, Chief Justice Joseph Branch Inn of Court, and Black Law Student Association (BLSA).
The school also publishes several reputable law journals: the Wake Forest Law Review, the Wake Forest of Journal of Business & Intellectual Property Law, and the Wake Forest Journal of Law & Policy.
Students seeking an experience outside of Winston-Salem can take advantage of the law school's Metropolitan Externship semester in Washington, D.C. Alternatively, they can opt for a resident study abroad program in Venice, Vienna, or London.
Reid Hunter, a music lawyer who has represented renowned artists like John Mayer, is among the notable alumni of Wake Forest Law School. Another prominent alumnus is Christopher Barron, the co-founder of GOProud, an organization focusing on the interests of gay conservatives.
Wake Forest Law School Rankings
According to the U.S. News and World Report's 2021 rankings, Wake Forest University School of Law is the 42nd best law school in the country. In 2018, the law school ranked No. 32, tying with Ohio State University, the University of Washington, and the University of Georgia.
The 2018 ranking was the second-best ranking in the school of law's history. U.S. News and World Report also ranked Wake Forest Law School's legal writing program as the 12th best in the country. Why do these rankings matter?
Law firms and corporations receive an unprecedented number of applications from law school graduates seeking employment. As a result, prospective employers are very selective, generally gravitating toward candidates from top-rated law schools.
Wake Forest Law School Admissions
What is the Wake Forest Law School Acceptance Rate?
Wake Forest Law School is a competitive law school, accepting only 34% of applicants for the Fall of 2018. The entering class in 2018, for example, attracted 2197 applications and accepted only 746 candidates. Of the 746 admitted, 178 students enrolled in that first-year class. Wake Forest has a reputation for its small classes.
1,925 candidates applied for a place in the 2022 class. Admissions accepted only 1106 candidates, which translates to a 55.6% acceptance rate.
It's worth noting that Wake Forest Law School considers all components of the application to determine students' admission, with no single component individually determining the Admissions Committee's final decision.
The school also offers conditional admission. For international students, if your IELTS or TOEFL score falls below the minimum recommended level, you may need to complete a one-year English as a Second Language (E.S.L.) program to qualify for acceptance.
However, Wake Forest University doesn't offer E.S.L. programs, although it sometimes refers students to the nearby University of North Carolina at Greensboro (UNCG) for a comprehensive English language program.
If a student's proficiency in English is close to Wake Forest Law School's requirements, one option is to attend the school's Legal English Summer Program. This program seeks to help students improve their English skills before starting their LL.M. program.
Here are additional statistics for the Wake Forest University School of Law admissions:
| | | | |
| --- | --- | --- | --- |
| | Applications | Offers | Matriculated |
| Class of 2024 | 1989 | 1106 (55.61%) | 140 (7.0%) |
| | 25% | Median | 75% |
| GPA | 3.35 | 3.60 | 3.72 |
| LSAT | 157 | 161 | 162 |
Wake Forest Law School LSAT Percentiles
| | |
| --- | --- |
| 75th percentile | 162 |
| 50th percentile | 161 |
| 25th percentile | 157 |
2022 Entering Class Profile
| | |
| --- | --- |
| Number of Students | 167 |
| LSAT Score | 163 |
| Undergraduate GPA | 3.68 |
| % Women | 50.20% |
| % Students of Color | 9.5% |
What Is the Tuition For Wake Forest Law School?
| | | |
| --- | --- | --- |
| | In-State Resident | Non-Resident |
| Full Time | $46,993 | N/A |
| Part-Time | N/A | N/A |
What Are the Living Expenses at Wake Forest Law School?
| | |
| --- | --- |
| On-Campus | N/A |
| Off-Campus | $20,772 |
What Are the Housing Options at Wake Forest Law School?
| | |
| --- | --- |
| On-Campus | No |
| Off-Campus | No |
Bar Passage Rates at Wake Forest Law School
| | |
| --- | --- |
| Reporting | 78.7% |
| First Time Takers | 197 |
| Wake Forest Law School Average | 82.0% |
| North Carolina Average | 71.8% |
| National Average | 79.64%% |
Application Deadlines
When will the Wake Forest Law School application materials be available?
Prospective students can start applying for Wake Forest Law School admission as early as October 1, but application materials are available year-round on their website.
When does Wake Forest Law School begin accepting applications?
Starting October 1 every year, Wake Forest Law School reviews applications as they're submitted. The school releases decisions on a rolling basis beginning in January.
How are applications to Wake Forest Law School submitted?
Applicants may submit their Wake Forest Law School applications through the online Law School Admission Council (LSAC) Document Assembly Service.
You won't pay the Wake Forest Law $75 application fee if you use the LSAC service. If you use this application method, you'll need to send all supporting documents to LSAC.
Applicants may also complete their application using the Wake Forest Law School Online Application System and sending supporting documentation to llm@wfu.edu.
Does Wake Forest Law School have an "early admission" or an "early decision" process?
Wake Forest University School of Law has an early decision process, which gives an applicant more control over the law school admissions process. Those who decide to accept the law school's offer through the early decision process must commit to attending Wake Forest University the next fall semester, pay a seat deposit, and cancel applications to all other law schools.
How much is the application fee and when is the deadline?
| | |
| --- | --- |
| Application Fee | $75 |
| Early Decision Deadline | November 1 |
| Regular Decision Deadline | March 1 |
Does Wake Forest Law School grant interviews?
Personal interviews aren't necessary at Wake Forest Law School. However, Wake Forest encourages applicants to visit the law school.
Employment After Wake Forest University Law School
| | |
| --- | --- |
| Median Salary Private Sector | $75,000 |
| Median Salary Public Sector | $48,561 |
Wake Forest Law School has an impressive employment rate. At least 89% of graduates find legal jobs within ten months after graduation. More than 58% of graduates have employment lined up at the time of graduation.
This trend has remained virtually the same over the years. For the class of 2013, about 43% of the Wake Forest Law School graduates found employment in private practice. 13.9% took on government jobs, and 6.2% went on to judicial clerkships.
The rest of the graduates spread themselves out between business, industry, public interest jobs, and various other fields. Graduates who entered the private sector started with a median salary of at least $75,000.
For the class of 2014, 83.4% of graduates found J.D.-required or J.D. advantage jobs within nine months after graduation. For the 2021 graduating class, 91% found employment within ten months after graduation.
The law school's Office of Career and Professional Development helps students to find opportunities in both summer and permanent legal positions. Many employers interview students every year or request the Office of Career and Professional Development to forward student resumes.
Wake Forest Law graduates have found employment in all 50 states and at least 40 countries and territories. Here's a summary of the sectors in which graduates have found employment:
Law firms: 47%
Business: 20%
Government: 13%
Public interest: 6%
Academia: 4%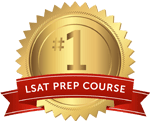 Get the #1-Rated LSAT Prep for free.
Try Risk Free
✓ No card required
✓ 1 minute setup