Hastings Law School Overview
The University of Califonia's Hastings College of the Law, based in San Francisco, opened its doors in 1878. Today, Hastings continues its strong tradition while also aiming to empower its students for legal careers in an unforeseeable digital world of the future. The law school's location in the Bay Area and its proximity to Silicon Valley offer it exceptional opportunities to partner with leading businesses and leaders in the tech industries.
At this point of convergence, Hastings College of the Law offers students the ability to create corporate relationships, such as internships and externships, that may lead to post-graduate employment and specialization. As San Francisco continues to develop, so does Hastings College of the Law, allowing students to enter the most innovative companies and work with some of the eminent people from the legal and technological development communities.
In addition to its Juris Doctor (J.D.) degree, Hastings College of the Law also offers the following degree programs:
Master of Law in U.S. Legal Studies (LL.M.): a one-year program for attorneys who completed their law degree or became licensed outside the U.S.
Master of Studies in Law (MSL): a one-year degree program for professionals in other fields who want to add expertise in legal reasoning and doctrine
Certificate of Studies in Law (CSL): a one-semester program designed for professionals who hope to gain a foundation in legal reasoning and doctrine.
The Masters of Science, Health Policy & Law (HPL): a fully online joint degree program, from UC Hastings and the University of California San Francisco, that helps students gain tools and knowledge about legal policy in health care systems
Hastings graduates are legal experts with an in-deep knowledge of the economic, social, business, and cultural principles that underly legal systems. The diverse faculty share their passion for combining theory and practice, allowing students to experience legal concepts before entering the courts.
Law education at Hastings Law School starts with a firm foundation in criminal law, civil procedure, and tort law. It continues with integrative programs that provide students with career-specific knowledge and expertise in international law, social justice, health science, and more. With such a diverse yet focused education, it is no surprise that Hastings graduates thrive in their legal careers.
Throughout the years, the University of California Hastings College of the Law has credited success in one's legal career to a superior law school education. Its distinctive research centers create a positive educational atmosphere that motivates students to apply theory to real-world problems.
The 11 centers and programs include:
The Center for Business Law – Brings together leading scholars, business leaders, practitioners, regulators, and students
Institute for Criminal Justice – Promotes effective, fair, and ethical administration of criminal justice
East Asian Legal Studies – Prepares global legal professionals to address the legal transformations in East Asia
The Center for Gender and Refugee Studies – Focuses on asylum seekers who are seeking refuge from gender-related violence
Center for Innovation – Positioning itself at the intersection of law and technology, the center promotes data-driven legal education and empowers regulators to make evidence-based decisions
LexLab – A legal tech hub for lawyers, founders, investors, and engineers to connect with alumni and students
The Center for Negotiation and Dispute Resolution – Studies alternate methods of dispute resolution such as negotiation, arbitration, and mediation
Center for Racial and Economic Justice – Works to improve equity through scholarship, education, and collaboration
UC Hastings Center on Tax Law – Connects alumni, students, faculty members, and friends to practice, discuss, and seek improvements to tax law
UCSF/UC Hastings Consortium on Law Science & Health Policy – Promotes education, research, and opportunities that connect the gap between science and law
The Center for Worklife Law – Concentrates on projects that produce institutional and social change, including developing legal protections for employees, women's leadership, promoting work-life policies, and more
Hastings Law School Rankings
If you are an undergraduate looking for law school or a current law student planning a transfer, you've likely spent time comparing law school rankings.
Hastings Law School is ranked No. 59 in the U.S. News and World Report's Best Law Schools (among a total of 198 schools). In March 2011, the law school scored a spot on the B+ "Diversity Honor Roll" by The National Jurist.
Getting a degree from a reputable and highly-rated school will help you to boost your legal career. From successful law firms to the finest investment banks, a law school degree can open many doors and help you take advantage of many job opportunities.
Hastings Law School Admissions
What Is the Hastings Law School Acceptance Rate?
Over the years, Hastings has been a competitive law school. The average acceptance rate for law colleges in the U.S. is 45%. Hastings Law School has an official rate of 43% and ranks No. 80 in terms of student selectivity.
Statistics from the Fall 2024 entering class show that from among 4,415 applicants, 1,898 (or 43%) were accepted. Of those admitted, 398 matriculated.
When applying to a top law school, your LSAT and GPA scores will determine whether you will secure a spot at the college. While acceptance rate matters, the higher your LSAT and GPA scores, the higher the chance that you will be accepted at the school of your dreams. Consider LSAT and GPA tests to prepare yourself for the upcoming examination.
Additional statistics for the class of 2023 at Hastings Law School are available in the table below:
| | | | |
| --- | --- | --- | --- |
| | Applications | Offers | Matriculated |
| Class of 2023 | 3613 | 1521 (42.10%) | 289 (8.0%) |
| | 25% | Median | 75% |
| GPA | 3.28 | 3.50 | 3.64 |
| LSAT | 155 | 159 | 161 |
Hastings Law School LSAT Percentiles
| | |
| --- | --- |
| 75th percentile | 161 |
| 50th percentile | 159 |
| 25th percentile | 155 |
Want to get into Hastings Law School? Sign up for LSATMax
2023 Entering Class Profile
| | |
| --- | --- |
| Number of Students | 905 |
| LSAT Score | 159 |
| Undergraduate GPA | 3.5 |
| % Women | 52.8% |
| % Students of Color | 4.4% |
| % Enrolled Directly After College | N/A |
What Is The Tuition For Hastings Law School?
| | | |
| --- | --- | --- |
| | In-State Resident | Non-Resident |
| Full Time | $48,638 | $54,638 |
| Part Time | N/A | N/A |
What Are the Living Expenses At Hastings Law School?
| | |
| --- | --- |
| On-Campus | $26,508 |
| Off-Campus | $26,508 |
What Are the Housing Options at Hastings Law School?
| | |
| --- | --- |
| On-Campus | Yes |
| Off-Campus | Yes |
Bar Passage Rates at Hastings Law School
| | |
| --- | --- |
| Reporting | 100% |
| First Time Takers | 393 |
| University of hastings Average | 69.0% |
| State Average | 66.5% |
| National Average | 79.64% |
Application Deadlines
When will the Hastings Law School application materials be available?
The application materials for Hastings College of Law are available at the faculty's website. Click here to check the available materials.
When does Hastings Law School begin accepting applications?
The deadline for Fall 2022 enrollment is April 15, 2022. Applicants can check their application status on the faculty's official website. The Admissions Office will inform applicants if they are missing information or documents.
How are applications to Hastings Law School submitted?
Each candidate must have a bachelor's degree from an accredited institution before starting with the J.D. program. Each applicant must take the LSAT no later than April of the year of enrollment. Applications are submitted through the LSAC.
The application should include:
Application submitted via LSAC
LSAT and GRE score administered between October 2015 and April 2022
Undergraduate and graduate transcripts
Two letters of recommendation
Personal statement
Resume
LEOP application (optional)
For the 2022-2023 application cycle, Hastings College of Law will waive the application fee of $75 for all applicants.
Does Hastings Law School have an "early admission" or an "early decision" process?
No. Instead, Hastings College of Law offers rolling admissions beginning in the fall. The Admissions Office will start reviewing files in October for the following year. Admissions will send out decision notifications starting in November and continuing through January.
How much is the application fee and when is the deadline?
| | |
| --- | --- |
| Application Fee | $75 ($0—waived—for the 2022-2023 cycle) |
| Early Decision Deadline | N/A |
| Regular Decision Deadline | 04/15 |
Does the Hastings Law School grant interviews?
University of California Hastings College of law doesn't offer formal interviews. However, accepted students may meet virtually with a member of the Admissions Team. Prospective students should schedule an appointment in advance.
Employment After Hastings Law School
| | |
| --- | --- |
| Median Salary Private Sector | $95,000 |
| Median Salary Public Sector | $54,000 |
Hastings Law School is among the most prestigious law schools in the country. The school has a high record of helping graduates find the job of their dreams and secure prosperous positions within and outside the legal community.
The graduating Class of 2021 at Hastings Law School achieved an employment rate of 67.1% in their first nine months post-graduation. Almost all students reported their employment status.
Fifty percent of students found work and secure job positions in law firms. 17% of students found employment in the business sector, 7% in the public interest sector, 19% in the government sector, and 2% in the academic industry. About 90% of Hastings Law School graduates found work in California. The next most popular work destination was the District of Columbia (2%), and the state of Washington (1%).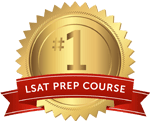 Get the #1-Rated LSAT Prep for free.
Try Risk Free
✓ No card required
✓ 1 minute setup