Touro Law School Overview
The Touro Law School is a part of Touro College and University System, a privately-owned educational institution with headquarters in New York City, New York. Formed in 1971, Touro College initially focused on providing access to quality education to the Jewish communities in New York. Over the years, Touro College and University expanded into a multi-campus international educational system, with more than 18,000 students and 30 countries attending classes.
In 1980, the Jacob D. Fuchsberg Law Center became a part of the Touro College and University system. A full-time ABA-approved law school, the Touro Law Center started its journey in Manhattan but soon moved to the North Shore of Long Island.
In 2007, the Law Center relocated into a beautiful four-story building on a brand-new campus in Central Islip, also on Long Island. Conveniently, the new location is within walking distance of the Alfonse M. D'Amato U.S. Courthouse. Also nearby is the John P. Cohalan State Court Complex, which is the home of the Suffolk County District and Family Court as well as the New York State Supreme Court.
Touro Law School offers a rigorous, modern curriculum that emphasizes strong academics and traditional classwork mixed with practical applications and numerous cooperative programs with corporate partners and legal institutions. The core of the Touro Law School are its Juris Doctor and Master of Laws degree programs.
Besides offering traditional courses, Touro Law school operates many clinics and centers that focus on specific aspects of law, such as:
Disaster Relief
Elder Law
Family Law
Veteran and Service Members
Small Business Law
Not-For-Profit Law
Criminal Law
Immigration Law
Additionally, Touro Law School partners with other institutions and centers by hosting them on its campus in the form of the:
Aging and Longevity Law Institute
Center for Innovation in Business, Law & Technology
Institute of Land Use and Sustainable Development Law
Jewish Law Institute
TLC Heart
International Justice Center for Post-Graduate Development
The secret of Touro Law School's success is in its ability to leverage its connections to the legal world and to New York institutions. Touro Law School has a strong alumni network of more than 6,500 lawyers in important positions nationally and internationally.
Touro Law School Rankings
When putting together law school rankings, different publications use varying methodologies. Still, most of them include considerations of the academic quality, faculty expertise, available infrastructure, and the reputation of each law school.
According to the rankings by U.S. News and World Report, Touro Law School is within the 148 – 194 ranking category overall, and the situation is a bit better when it comes to part-time law school rankings, where Touro ranks 54-69.
The rankings are incredibly relevant to incoming law students because they will play an essential role in helping them procure good jobs after completing their studies. Most of the potential employers of law school graduates have a list of preferences when it comes to schools. Therefore, understanding the law school rankings can be the difference between landing a first dream job and being stuck in a situation that is not stimulating or ambitious.
Touro Law School Admissions
What is the Touro Law School Acceptance Rate?
The first step in earning a law school degree is getting in. It's a process that puts a lot of stress on a potential applicant and often overwhelms them with choices and possibly divergent educational paths. The American Bar Association requires laws schools in the U.S. to be transparent about their admission process and to publish the acceptance rates every year. This data provides potential applicants with a better idea about the strengths and weaknesses of each school.
Acceptance rates depend on many factors, such as the ranking and prestige of the law school, the ratio of new applicants and available places, the curriculum and degree programs, and its academic requirements. If a school ranks very high in most of these factors when compared to the competition, its acceptance rate will much lower, making it much more challenging for new applicants to get in.
Elite law schools like Harvard take it a step further by sporting incredibly low acceptance rates. This selectivity works in combination with its reputation to serve as an excellent marketing tool that enhances the aura of exclusivity and paints the Harvard Law School experience as an exceptional one. The lower the acceptance rate, the higher the academic and other standards for applicants.
Fear not, however—law schools with a higher acceptance rate may very well also give their students great value and prospects.
Touro Law School is one of the most lenient law schools when it comes to accepting new students. An acceptance rate of 60.96% is not a common occurrence among popular law schools. Still, keep in mind that Touro Law School is in Long Island, NY, so it has a more local/regional appeal to potential students. It is also highly respected in the Jewish communities across the region.
The Class of 2023 (which entered in 2019) submitted 999 applications, of which the Touro Law Center accepted 609. 196 of those admitted actually enrolled, making for a moderate cohort size.
The median GPA of the applicants was 3.03, and the LSAT scores were 147.
| | | | |
| --- | --- | --- | --- |
| | Applications | Offers | Matriculated |
| Class of 2023 | 999 | 609 (60.96%) | 196 (19.6%) |
| | 25% | Median | 75% |
| GPA | 2.77 | 3.03 | 3.31 |
| LSAT | 145 | 147 | 149 |
Touro Law School LSAT Percentiles
| | |
| --- | --- |
| 75th percentile | 149 |
| 50th percentile | 147 |
| 25th percentile | 145 |
2023 Entering Class Profile
| | |
| --- | --- |
| Number of Students | 536 |
| LSAT Score | 147 |
| Undergraduate GPA | 3.03 |
| % Women | 56% |
| % Students of Color | 11.2% |
What is the Tuition for Touro Law School?
| | | |
| --- | --- | --- |
| | In-State Resident | Non-Resident |
| Full Time | $45,950 | $45,950 |
| Part-Time | $34,320 | $34,320 |
What are the Living Expenses at Touro Law School?
| | |
| --- | --- |
| On-Campus | N/A |
| Off-Campus | $28,682 |
What are the Housing Options at Touro Law School?
| | |
| --- | --- |
| On-Campus | Yes |
| Off-Campus | Yes |
Bar Passage Rates at Touro Law School
| | |
| --- | --- |
| Reporting | 100% |
| First Time Takers | 193 |
| Touro Average | 65.3% |
| New York Average | 78.6% |
| National Average | 79.64% |
Application Deadlines
When will the Touro Law School application materials be available?
You can find all the required information about the Touro Law School application process online. Just visit the following link for all the key facts and necessary documents.
When does Touro Law School begin accepting applications?
The admission process for Touro Law School opens on September 1 every year and lasts until the beginning of the following fall semester, when the cycle restarts. Even though applications after May 1 will still be sent through the admission process on a rolling basis, those who apply after that date will be at a distinct disadvantage.
How are applications to Touro Law School submitted?
All of the applications to Touro Law School need to go through the LSAC online application system. If you would like to know more about the application process, please visit this link on the Touro Law School official website.
Does Touro Law School have an "early admission" or "early decision" process?
Touro Law School does not have a traditional "early admission" program, but applying early is still critical. All applications received by Tour Law School are a part of a rolling approval process. That means that the applications get a review as they come in.
How much is the application fee and when is the deadline?
| | |
| --- | --- |
| Application Fee | none |
| Regular Decision Deadline | May 1 |
Does Touro Law School grant interviews?
No, Touro Law School does not offer interviews with potential applicants. Still, the school highly encourages prospective graduate students to visit, meet the staff and faculty, take a campus tour, or even sit in on a class.
Employment After Touro Law School
| | |
| --- | --- |
| Median Salary Private Sector | $65,000 |
| Median Salary Public Sector | $58,000 |
Touro Law School Class of 2019 had an employment rate of 91.1% within a year from graduating, with one graduate out of 113 deciding to pursue further education.
Touro Law School graduated 113 graduates in the Class of 2019. 103 out of 113 graduates managed to find employment within a year from graduating. 95 out of 103 employed graduates found jobs in the State of New York.
The major employers of the Class of 2019 were law firms. They hired 63 out of the 103 graduates who found employment. A vast majority of those graduates (37 out of 63) went to work for smaller law firms that employ anywhere from 1 to 10 attorneys. Only 5 out of 63 graduates found employment in law firms considered large (employing 100+ attorneys).
The government was the second-largest employer of the Touro Law School Class of 2019 graduates. 19 out of 103 graduates found employment in various government institutions. The business and industry sectors were right behind, with 9 out of 103 graduates landing there. The public interest sector landed 8 out of 103 graduates. Finally, 4 out of 103 graduates took on clerkships on a state and local level. In contrast, 1 graduate decided to pursue further education before looking for a job.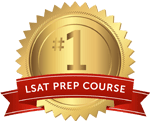 Get the #1-Rated LSAT Prep for free.
Try Risk Free
✓ No card required
✓ 1 minute setup