SMU Law School Overview
Founded in 1925, Southern Methodist University's Dedman School of Law is an ABA-accredited law school in Dallas, Texas. Commonly referred to as SMU Law School, it boasts a serene environment within Southern Methodist University, the parent institution.
The campus is about five miles north of downtown Dallas. The location is ideal for students looking to pursue their legal studies in a friendly learning environment near a lively urban center. The six-acre, self-contained Law School Quadrangle offers law students convenient access to all the law school facilities.
SMU Law School features a relatively small entering class, a stellar faculty, and illustrious guest lecturers. With these attributes, the law school provides students with a scholarly community and valuable learning opportunities.
The school of law has a global reputation for training distinguished lawyers for both legal and corporate futures. SMU Law School allows students to complete a full-time J.D. in three years or a part-time J.D. in four years.
The school also offers two dual degree programs:
D./M.B.A. through the Cox School of Business
D./M.A. in Economics through the Department of Economics
Students can complete dual degree programs in four years. SMU Law School degree programs aim to enhance careers in public service, private legal practice, and teaching.
The law school designed the programs to emphasize knowledge of legal theory and legal policies. The programs also help to widen each student's legal perspectives and promote the development of legal writing and research skills.
The SMU Law School also awards partial scholarships to full-time LL.M. candidates. Students don't need to apply for the scholarships since their admission applications also serve as their scholarship applications.
Additionally, SMU's Dedman School of Law offers more than five clinics. These help students gain practical experience in legal areas such as consumer law and criminal defense.
The clinics include the:
Consumer Advocacy Project
Criminal Justice Clinic
Civil Clinic
Patent Law Clinic
Federal Taxpayers Clinic
Small Business and Trademark Clinic
Students can also participate in more than 30 organizations, which include:
The Hispanic Law Students Association
The Older Wiser Law Students (OWLS) group
Aggie Law Society
Association for Public Interest Law
Association of Law & Politics
Asian Pacific American Law Student Association (APALSA)
SMU Law School requires J.D. students to complete at least 30 hours of pro bono work before graduation. The law school is also home to five independent legal journals:
The International Lawyer
The SMU Law Review
Journal of Air Law & Commerce
The SMU Science & Technology Law Review
Law & Business Review of the Americas
Robert Dedman, the founder of ClubCorp, Inc., is one of the prominent alumni of SMU Law School. Other notable alumni of the school are Edward Rust, chairman and CEO of State Farm Insurance, and Angela Braly, CEO of healthcare company WellPoint, Inc.
SMU Law School Rankings
Various law school ranking systems help applicants compare different factors as they choose the best match to fit their needs. Attending a higher-ranking law school will often improve a graduate's employment prospects. According to the U.S. News and World Report's 2021 rankings, SMU is the 56th best law school in the U.S.
In 2019, the National Law Journal ranked SMU Law School No. 27 among "go-to" law schools. Business Insider ranked the law school No. 21 among Law Schools with the best alumni network—some good connections who may help graduates find law-related jobs.
In 2016, Law Street Media ranked the school 3rd in the country for real estate law and 8th for tax law. SmartClass ranked the law school between No. 24 and No. 37 in the U.S. from 2008 to date. SMU Law's position has been rising yearly since the establishment of the SmartClass ranking.
What's more, SMU Law School ranked 73rd in Kiplinger's 2017 list of Best Values in Private Colleges and in the top 300 of all universities.
SMU Law School Admissions
What Is the SMU Law School Acceptance Rate?
SMU is a competitive law school that accepts about 42% of its applicants. When it comes to admissions, the law school prefers excellent, well-rounded students with strong academic backgrounds, life experiences, and perspectives that promise to enrich its education community.
The school considers each component of the application to determine acceptance. The components include LSAT score, undergraduate performance, work experience, graduate studies, personal statement, and recommendation letters.
For the 2021 entering class, 1706 candidates submitted their applications, out of whom 706 got accepted. That's a 41.38% acceptance rate. 212 of those 706 admitted candidates enrolled in SMU Law School's entering class in 2021.
1706 candidates completed applications for the class of 2021. 706 received admission offers, translating to a 41.38% acceptance rate. 244 of the admitted candidates enrolled in the fall of 2021.
The class of 2021 had a 161 median LSAT score and a 3.63 median undergraduate GPA. It's worth noting that the Dedman School of Law uses the applicant's highest reported LSAT when it comes to awarding admissions and scholarships. It doesn't consider multiple LSAT scores.
To qualify for admission to SMU Law School, applicants must demonstrate English language proficiency. Applicants who didn't conduct their undergraduate degree in English need to take a TOEFL/IELTS test. and must attain the following minimum scores:
TOEFL: 100
IELTS: 7.5 overall band
Here some additional statistics for SMU Law School admissions:
| | | |
| --- | --- | --- |
| Admissions Statistics | 2021 | 2017 |
| Acceptance Rate | 41.38% | 46.9% |
| Median LSAT Score | 161 | 160 |
| 25th-75th percentile LSAT Score | 155-163 | 156-163 |
| Median GPA | 3.68 | 3.51 |
| 25th-75th percentile GPA Range | 3.43-3.80 | 3.27-3.75 |
| | | | |
| --- | --- | --- | --- |
| | Applications | Offers | Matriculated |
| Class of 2024 | 1706 | 706 (41.38%) | 212 (12.4%) |
| | 25% | Median | 75% |
| GPA | 3.27 | 3.63 | 3.75 |
| LSAT | 156 | 161 | 163 |
SMU Law School LSAT Percentiles
| | |
| --- | --- |
| 75th percentile | 163 |
| 50th percentile | 161 |
| 25th percentile | 156 |
2022 Entering Class Profile
| | |
| --- | --- |
| Number of Students | 740 |
| LSAT Score | 161 |
| Undergraduate GPA | 3.63 |
| % Women | 47.80% |
| % Students of Color | 3.2% |
What Is The Tuition For SMU Law School?
| | | |
| --- | --- | --- |
| | In-State Resident | Non-Resident |
| Full Time | $49,962 | $49,962 |
| Part Time | $37,472 | $37,472 |
What Are The Living Expenses At SMU Law School?
| | |
| --- | --- |
| On-Campus | $29,370 |
| Off-Campus | $25,280 |
What Are The Housing Options At SMU Law School?
| | |
| --- | --- |
| On-Campus | Yes |
| Off-Campus | Yes |
BAR Passage Rates at SMU Law School
| | |
| --- | --- |
| Reporting | 95.1% |
| First Time Takers | 244 |
| SMU Law School Average | 84.1% |
| Texas Average | 79.64% |
Application Deadlines
When will the SMU Law School application materials be available?
SMU Law School application materials are available year round through their website.
When does SMU Law School begin accepting applications?
SMU Law School begins accepting applications in September.
How are applications to SMU Law School submitted?
Applicants should submit an electronic application through the Law School Admissions Council (LSAC) website. Applicants must submit all required materials in order to have their applications reviewed. They may also submit up to three (3) letters of recommendation via the CAS Letter of Recommendation Service.
Does SMU Law School have an "early admission" or an "early decision" process?
SMU Law School has a non-binding early decision program. The school may accept, deny, or hold the early decision applications for further review. The applications held for further review are considered at the same time as regular decision applications.
How much is the application fee and when is the deadline?
| | |
| --- | --- |
| Application Fee | $75 |
| Early Decision Deadline | November 15 |
| Regular Decision Deadline | March 1 |
Does SMU Law School grant interviews?
SMU Law School only grants interviews to the shortlisted applicants.
Employment After SMU Dedman Law School
| | |
| --- | --- |
| Median Salary Private Sector | $100,000 |
| Median Salary Public Sector | $57,000 |
SMU Law School boasts an impressive employment rate, with at least 80% of graduates getting jobs within ten months after graduation. In 2014, the law school ranked 1st among Texas law schools in placement for permanent, full-time jobs that require bar passage and J.D. advantage jobs.
For the class of 2016, 88.5% of graduates received full-time, long-term, bar-passage-required, J.D. advantage, and professional positions nine months after graduation.
According to the school's official 2018 ABA-required disclosures, 80% of the Class of 2018 found full-time, long-term, J.D.-required jobs nine months after graduation. The remaining 20% of the Class of 2018 was either pursuing an additional degree or working in a non-professional, temporary, or part-time job nine months after graduation. The class of 2019 had an even higher employment rate of 93%.
SMU Law School graduates tend to find jobs in diverse fields, including law, law enforcement, banking & finance, education, and consulting. Others find employment in judicial clerkships, information technology, medicine, sales & marketing, real estate, or social work.
The healthy employment rate is a manifestation of SMU's commitment to helping students attain their career goals through a personalized career development program. While most of the law school's graduates opt to practice in Texas and the Dallas-Fort Worth metroplex, some graduates hold influential positions regionally, nationally, and internationally.
Every year, many private law firms, companies, public interest organizations, and government agencies visit SMU Law School to recruit students for summer clerkships and permanent employment.
The following breakdown shows the sectors in which SMU Law School graduates go to work once they complete their degree programs:
Business: 25%
Law firms: 62%
Government: 6%
Public interest: 1%
Academia: 2%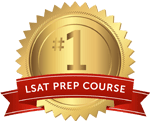 Get the #1-Rated LSAT Prep for free.
Try Risk Free
✓ No card required
✓ 1 minute setup