UNM Law School Overview
Legal education at the University of New Mexico started in 1947 with four professors teaching the first class of 53 students–51 of whom were recent military veterans of World War II. It took UNM School of Law only a year to receive accreditation from the American Bar Association in 1948, setting the Albuquerque school on the right track for future growth.
1952 marked the unveiling of a new two-story building that would house the UNM Law School on Roma Avenue. The next year that marked a significant milestone was 1965, as UNM Law School, along with the rest of the University, moved to a new campus with better facilities. A new building, Bretton Hall, became home for UNM's Law School.
In 1978, the University completed a $3 million expansion to Bretton Hall by adding additional 40,000 square feet for the library. The final addition to the UNM Law School came in 2002 with the addition of the Frederick M. Hart Wing and an additional 32,000 square feet for teaching and learning.
UNM School of Law offers Juris Doctor (J.D.) degree programs as well as Master of Law Studies degrees for mid-career professionals who want to enhance their legal knowledge related to their particular field of work. The star of the program is a nationally-recognized Clinical Law Program, which combines the traditional classroom environment with practical clinics where students work with real clients.
UNM Law School boasts one of the best student-to-faculty ratios in the U.S., with ten students per member of the faculty. UNM Law School enjoys a stellar reputation in some areas, making it especially attractive to minorities. These are some of the areas in which UNM Law School ranks favorably on a national level:
A+ – Top Law Schools for Environmental Law – by PreLaw Magazine
#1 Law School for Native Americans – by PreLaw Magazine
#2 Law School for Hispanics – by PreLaw Magazine
#2 Most Chosen by Older Students – by Princeton Review 2019
#7 Greatest Resources for Minority Students – by Princeton Review 2019
#10 Most Diverse Faculty – by Princeton Review 2019
UNM Law School deliberately keeps the size of its student body small, with about 350 graduate students attending every year. The small enrollment allows the institution to provide an excellent balance of classroom work and practical applications. Faculty teach the students in smaller groups, which encourages more active learning.
The location of the UNM Law School campus in Albuquerque, NM, provides unique opportunities for law students to explore nature and enjoy many outdoor activities at an elevation of 5,000 feet. The campus is adjacent to a nine-hole golf course and the New Mexico Court of Appeals.
UNM Law School Rankings
Law school rankings are an excellent way for prospective students to evaluate and compare schools. Several reputable law school rankings are published each year, and they all use a similar methodology, although with some minor tweaks and changes. Most of the factors included in the method are academic rankings, quality of the faculty, level of facilities and infrastructure, tradition, and prestige.
Law school rankings are not only important to prospective graduate students but to potential employers as well. Most of the law firms, especially larger ones, have a list of preferred law schools from which they like to hire. The ranking and the reputation of the law school you attend can significantly influence the quality of jobs you may land once you receive your degree. So, choose wisely, be realistic, but aim high when applying.
U.S. News and World Report compiles one of the most comprehensive rankings of law schools in the U.S. every year. UNM Law School currently ranks 99th in the U.S. News Law School Rankings. On the other hand, UNM Law School ranks much higher in some specific factors, such as being the No. 1 law school for Native Americans or No. 2 law school for Hispanics (both rankings by PreLaw magazine).
UNM Law School Admissions
What is the UNM Law School's Acceptance Rate?
Applying to law school is a stressful process for most would-be students. Besides picking the right schools and visualizing your career accordingly, most of us always have a lingering fear of being rejected. Rejection is an unpleasant feeling, often coupled with self-doubt. To help potential law students better understand what it will take to get into their law school of choice, the government requires all law schools to publish their admission data, including the acceptance rate, number of applicants, and so on.
The acceptance rate of a law school depends on several factors, including but not limited to the school's ranking, tradition, and prestige; the ratio of available places for students to the number of new applicants; the academic requirements; and the structure of the curriculum. Law schools that excel in multiple factors are exceptionally competitive and will usually have low acceptance rates.
Elite law schools take that notion even further. They promote the idea of exclusivity and thus strengthen their brand name by being able to say no to the majority of prospective students who apply. Please understand that while a low acceptance rate is a reliable indicator of the quality of a law school, that does not mean that law schools with more lenient acceptance rates do not offer quality education or value to potential students.
UNM Law School is quite an admission-friendly school with an acceptance rate of 41.72%. The Class of 2023 (which entered in Fall 2019) had 719 applicants, of whom 300 received offers and 111 actually enrolled.
The median GPA of the Class of 2013 was 3.47, with a 154 LSAT score. The location of the school and its immense regional and local appeal, make UNM less competitive than some law schools on the coasts.
| | | | |
| --- | --- | --- | --- |
| | Applications | Offers | Matriculated |
| Class of 2023 | 719 | 300 (41.72%) | 111 (15.4%) |
| | 25% | Median | 75% |
| GPA | 3.21 | 3.47 | 3.73 |
| LSAT | 150 | 154 | 157 |
UNM Law School LSAT Percentiles
| | |
| --- | --- |
| 75th percentile | 157 |
| 50th percentile | 154 |
| 25th percentile | 150 |
2023 Entering Class Profile
| | |
| --- | --- |
| Number of Students | 346 |
| LSAT Score | 154 |
| Undergraduate GPA | 3.47 |
| % Women | 50.90% |
| % Students of Color | 2.3% |
What is the Tuition for UNM Law School?
| | | |
| --- | --- | --- |
| | In-State Resident | Non-Resident |
| Full Time | $16,490 | $35,183 |
| Part-Time | N/A | N/A |
What are the Living Expenses at UNM Law School?
| | |
| --- | --- |
| On-Campus | $15,732 |
| Off-Campus | $15,732 |
What are the Housing Options at UNM Law School?
| | |
| --- | --- |
| On-Campus | Yes |
| Off-Campus | Yes |
Bar Passage Rates at UNM Law School
| | |
| --- | --- |
| Reporting | 81.8% |
| First Time Takers | 110 |
| UNM Average | 91.1% |
| New Mexico Average | 87.8% |
| National Average | 79.64% |
Application Deadlines
When will the UNM Law School application materials be available?
All the information you need to apply to UNM Law School is available on its website. Follow this link to access all the necessary documents, application requirements, and instructions on how to apply.
When does UNM Law School begin accepting applications?
The admission process for UNM Law School opens on September 15 every year. Applications for all first-year law students have a deadline of March 1. All of the applications submitted prior to the March 1 deadline will receive a decision from Admissions Team on or before May 1.
How are applications to UNM Law School submitted?
All applicants to UNM Law School need to apply electronically through the LSAC. The process is straightforward, and all the information you need to do so is available on the UNM Law School website here.
Does UNM Law School have an "early admission" or "early decision" process?
No, UNM Law School does not have a specific early admission or early decision process. The applications are available online, along with all the necessary instructions, starting on September 15,, and applicants should apply as early as possible. The deadline for applications is March 1, with a decision guaranteed by May 1 for the fall semester.
How much is the application fee and when is the deadline?
Application Fee
$50
Application Deadline

Decision Notification Deadline

March 1

May 1
Does UNM Law School grant interviews?
Interviews are not a part of the UNM Law School admission process. Still, the school encourages all potential applicants to visit the campus, set up meetings with a member of the Admissions Team, or possibly meet a member of the faculty.
Employment After UNM Law School
| | |
| --- | --- |
| Median Salary Private Sector | $65,000 |
| Median Salary Public Sector | $55,000 |
UNM Law School's graduating Class of 2019 had an employment rate of 76.3% within ten months from graduating, with 87 out of 114 graduates finding employment in that period.
Law firms were the largest employer of UNM Law School graduates, with 40.22% of all graduates landing in a firm. The second-largest employer was the government, with 26.43% of UNM Law School graduates landing a public service job. Judicial clerkships came in third place, with 12.64% of all UNM Law School graduates becoming clerks.
Public interest employers snatched up 9.25% of UNM Law School graduates, and finally, the business and industry sectors employed 5.75% of all UNM Law School graduates.
6 out of the 114 UNM Law School graduates did receive job offers but decided to defer their start dates. As such, they count towards the unemployed.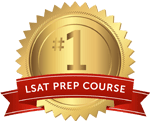 Get the #1-Rated LSAT Prep for free.
Try Risk Free
✓ No card required
✓ 1 minute setup