New York University School of Law Overview
NYU School of Law is a prestigious law school with almost 200 years of history. Founded in 1835, it's one of the oldest schools in the country. It also was one of the first law schools to admit women in 1890, already showing the school's tendency toward social equality.
New York University School of Law specializes in work in the public service sector. The school has more than 40 clinics and ensures funding for students working in government and non-profit organizations during the summer.
Since its inception, the School of Law has worked as a leader, introducing many changes that served to redefine legal education, such as allowing women to study in 1890. Its modern curriculum ensures that graduates are ready for today's world, setting them up for success when they enter legal practice.
In addition to producing some of the finest lawyers in the country, NYU Law makes significant contributions to academic excellence. It has over 100 faculty and 300 courses, promotes 16 areas of study, including law and business, and has over 80 student groups on campus.
The school publishes over ten student journals, including the Annual Survey of American Law and the Journal of Law & Business. There are also three faculty journals, including Clinical Law Review and The International Journal of Constitutional Law. In addition to formal publications, the students maintain a blog and publish a weekly newspaper, The Docket.
One of the things that make NYU Law a trendsetter is its focus on interdisciplinary research and teaching. While the law remains the focus of study, many faculty members have degrees in philosophy, economics, politics, history, and social theory. Law needs context, and providing a multi-faceted teaching method enables students to connect their learning to real-life issues and situations.
NYU Law prepares students for real-life legal work by providing experiential training integrated into the base curriculum. Students experience the first-year Lawyering Program, which teaches the real-world skills necessary to thrive and be the best legal practitioner possible. Second and third-year students continue their learning with clinics developed by Anthony Amsterdam, focusing on working with clients and communities to influence public policy and address urgent social problems.
It's not all serious study at NYU Law, though. Situated in the heart of New York City, there are plenty of opportunities for recreation and fun. Most students make the most of city life, but there are also many other enjoyable experiences on and off-campus. New York is also surprisingly close to several of the state's most beautiful hiking spots, including Bear Mountain, which makes a great weekend getaway with friends and fellow students.
New York University School of Law Ranking
Law school rankings are one of the most important metrics you can use when evaluating the law school you choose. School rankings aren't a perfect mark of suitability, but they'll give you a good indication of the school's quality.
According to Mitchell Berger in The Journal of Legal Education, law school rankings, especially the US News and World Report rankings, are useful and important in a student's career. Higher-ranked schools have better resources, and they also offer better networking opportunities and increase your chances of getting into a top-tier firm.
Currently, NYU's law school ranks 6th in the US News and World Report rankings, making it one of the top schools in the country, a position that it has held for several decades.
New York University School of Law Admissions
What Is New York University School of Law's Acceptance Rate?
The acceptance rate determines how hard it is to get into a school. Most law schools have a firm cap on the number of students they can take per year, and the more popular a school, the more competitive it is. Top-tier law schools tend to have significantly lower acceptance rates than lower-ranked schools. Sometimes it is a reflection of the higher numbers of applications they receive.
While ranking plays an important role in the acceptance rate of the schools, several other factors can vary from year to year. Schools that provide more academic programs can accept more students, leading to a higher acceptance rate. Some schools experience fluctuations in their student body, which means they accept more or fewer students depending on the year.
Since NYU Law is one of the highest-ranked schools in the country, it's also one of the most challenging to get into compared to other law schools. Not only do students have to display academic excellence, but they also have to prove that they have a strong sense of social justice that fits in with the school's identity.
One aspect that makes NYU slightly more accessible than other law schools is its relatively high number of students. Many law schools only have 600 to 1,000 students, while NYU Law has a total of 1,400 students. This fact goes a long way in explaining why NYU has an acceptance rate of 33%, which is significantly higher than that of similarly ranked schools.
| | | | |
| --- | --- | --- | --- |
| | Applications | Offers | Matriculated |
| Class of 2023 | 5716 | 1892 | 426 |
| | 25% | 50% | 75% |
| GPA | 3.61 | 3.78 | 3.87 |
| LSAT | 166 | 169 | 171 |
| | | | |
| --- | --- | --- | --- |
| | Applications | Offers | Matriculated |
| Class of 2022 | 7959 | N/A | 416 |
| | 25% | 50% | 75% |
| GPA | 3.63 | 3.80 | 3.89 |
| LSAT | 167 | 170 | 172 |
New York University School of Law LSAT Percentiles
| | |
| --- | --- |
| 75th percentile | 171 |
| 50th percentile | 169 |
| 25th percentile | 166 |
2023 Entering Class Profile
| | |
| --- | --- |
| Number of Students | 1395 |
| LSAT Score | 169 |
| Undergraduate GPA | 3.78 |
| % Women | 49.7% |
| % Students of Color | 6.5% |
What Is the Tuition For New York University School of Law?
| | | |
| --- | --- | --- |
| | In-State Resident | Non-Resident |
| Full-Time | $59,330 | $59,330 |
| Part-Time | N/A | N/A |
What Are the Living Expenses at New York University School of Law
| | |
| --- | --- |
| On-Campus | $26,634 |
| Off-Campus | $26, 634 |
What Are the Housing Options at New York University School of Law?
| | |
| --- | --- |
| On-Campus | Yes |
| Off-Campus | Yes |
Bar Passage Rates at New York University School of Law
| | |
| --- | --- |
| Reporting | 81% |
| First Time Takers | 464 |
| NYU Law Average | 95.7% |
| New York Average | 78.6% |
| National Average | 79.64% |
Application Deadlines
When will the New York University application materials be available?
NYU Law School uses an online application process. Students can complete their Law School Admission Council form by registering with the LSAC and using the LSAC's Credential Assembly Service. These materials are available throughout the year.
When does New York University begin accepting applications?
NYU Law accepts applications throughout the year through the LSAC system.
How are applications to New York University submitted?
LSAC has different application requirements depending on the course. Some documents can be submitted online, while others are mailed to the LSAC. You can learn more about the process on the NYL Law website.
All applicants will have to submit these documents via the online application form:
Personal statement
Resume
Applicants must send the following materials to the LSAC:
Official transcripts and class rank statement
English proficiency test score
Recommendation letters
Does New York University have an "early admission" or an "early decision" process?
Yes. To apply for an early decision admission, you need to submit your application and the Early Decision contract before November 15th. You need to have taken the LSAT or the GRE no later than the end of October.
Admission on an early decision is binding, which means that if you're accepted, you must enroll in the NYU School of Law and withdraw any applications to other law schools. Failure to do so will result in the school revoking the offer.
How much is the application fee and when is the deadline?
| | |
| --- | --- |
| Application Fee | $85 |
| Early Decision Deadline | November 11th |
| Regular Decision Deadline | February 15th |
If the application fee presents a significant financial burden, applications can write to the Office of Graduate Admissions to request a waiver.
Does New York University grant interviews?
No.
Employment after New York University School of Law
NYU offers students many opportunities to form strong connections with some of the city's largest legal firms. The school's practice of integrating experiential learning into the curriculum ensures the graduates are already familiar with many of the processes of working in a law firm. This practice appears to have paid off when you look at where recent graduates end up after school.
NYU School of Law graduates have the top pick of employment. The graduating class of 2019 had an employment rate of 97%. Most employed 2019 graduates ended up in law firms (76%), while 16% started working in the public interest, 1.5% in business, 4% in government, and 2.5% pursued judicial clerkships.
The clerkship number is somewhat misleading because hiring judges prefer hiring graduates with one or more years of work experience before they serve as clerks. About 20% of the class ultimately became clerks.
Of the graduates working at law firms, the vast majority (over 84%) accepted employment at law firms with over 500 attorneys.
Median Salary Private Sector
Law firm: $190,000

Business: $90,000

Median Salary Public Sector
Public interest: $58,416

Government: $61,708
According to ABA Employment summary reports, the mean salary for 2019 graduates from NYU was $154,163. The median salary was $190,000, while the lowest 25th percentile still earned $83,000. The highest earners were graduates who moved into law firms, while graduates from business and industry, government, and public interest earned significantly less.
Seventy-five percent of the graduates stayed in New York, while nearly 4.7% moved to California and 4.9% to the District of Columbia. Slightly over 5% located to the Pacific region, comprised of Alaska, California, Washington, Hawaii, and Oregon.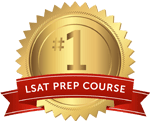 Get the #1-Rated LSAT Prep for free.
Try Risk Free
✓ No card required
✓ 1 minute setup