Arizona State University Law School Overview
The Sandra Day O'Connor College of Law at Arizona State University is located in the bustling center of Phoenix, Arizona. It passes on the traditional spirit of American legal education to its graduates and equips them for an ever-changing legal marketplace through the many innovative features in its curriculum. It offers an ideal life for many prospective students with a location near many legal offices, administrative bodies, and private businesses.
The tuition fees at the law school are competitive, and it has a great track record of jumpstarting graduates toward an excellent career path. In addition to their standard track, they offer certificate programs in Indian Law, International Law, and Law Science and Technology.
Students enjoy a wide variety of opportunities to stretch their intellectual legs through clinical programs like the Criminal Practice Clinic, the Immigration Clinic, the Indian Legal Clinic, and the Civil Justice Clinic.
The law school opened in 1964 with the approval of the American Bar Association. It was previously located in Arizona State University's Armstrong Hall, and moved to ASU's Downtown Phoenix Campus in 2012. It stands beside the university's many prestigious liberal arts colleges like the Walter Cronkite School of Journalism and Mass Communication and the Mary Lou Fulton Teachers College.
The new campus was co-sponsored by the city of Phoenix, which provided land and an additional $12 million in funding. The campus features futuristic architecture with many glass panels lining its walkways and bridges. It housed its first law classes in the six-story Beus Center for Law and Society in the fall semester of 2016.
The main building's namesake is Leo Beus, founder of Gilbert McGroder PLLC, a boutique law firm that concentrates on high stakes litigation, real estate, and zoning law. He donated $10 million, which is the largest ever seen in Sandra Day O'Connor College's history.
Aside from the programs mentioned above, the law school also offers these clinics:
First Amendment Clinic
Lodestar Mediation Clinic
Lisa Foundation Patent Law Clinic
Post-conviction Clinic
Prosecution Clinic
Public Defender Clinic
Technology Ventures Services Group
The school is adept at providing modern paths of learning. Here are some of its academic concentrations:
The Center for Law, Science & Innovation explores the connection of law to the recent and philosophical advancements in science and technology
The Center for Law & Global Affairs is engaged in research and training for international governance that transcends established paradigms of American law
The Indian Legal Program provides opportunities for education, scholarship, and research for public service in tribal governments
The Barrett and O'Connor Center provides courses centered on Washington, D.C., including the Capital Scholars program, the McCain Institute's Next Generation Leaders program, and many others. It is a site for many special lectures, seminars, and classes connected to Arizona through video conferencing
ASU Law's LLM Master of Laws degree can be customized to fit your needs. It allows you to explore the many law areas you can specialize in, or pick just one and become an authority in that field. They include:
Public health law and policy
Global legal studies
Rule of law and governance (in Phoenix and Washington, DC)
Sports law and business
Sustainability
Patent practice
Law School Rankings
When thinking of a good law school, consider how they stack up at the national level. There are 1.35 million practicing lawyers in America today, and only a certain percentage have high-quality jobs.
The Sandra Day O'Connor College of Law has been ranked No. 24 in The U.S. News & World Report's annual survey of graduate schools, making them one of America's top law schools. It is also the 7th highest-ranked public law school and the highest-ranked law school overall in the state of Arizona. It has one of the most consistent track records for ranking as one of the top 10 legal writing schools in America with its many creative programs.
As such, it is no surprise that ASU has ranked highly in every category of the specialty rankings. Five of its programs enjoy a lofty spot in the top 25 across America. They are the No.7 school in legal writing today, 10th in dispute resolution, 20th in environmental law, 22nd in healthcare law, and 25th in international law.
Arizona State University's Law School Admissions
What is ASU's Sandra Day O'Connor College of Law Acceptance Rate?
Over the past several years, Arizona State University's incoming classes have continually set the bar higher for median LSAT scores and GPAs. The scores for the 2018 tests were impressive, with a median LSAT of 163 and GPA of 3.76. However, this was surpassed by the class of 2022, with a median LSAT of 164 and GPA of 3.81.
Historically, the average rate of acceptance has been in the 38.75% — 40% range. With recently growing competition, this has shrunk in a very short time. One of the most sought-after features of ASU is its interdisciplinary approach that can be pursued by taking up specialized subjects, improving a student's versatility, and likelihood for employment.
Because ASU law is the 7th highest-ranking public law school in the country today, it is beginning to attract more capable students throughout the country and the world. Competition is growing intense. The size of the applicant pool is growing larger every year.
In 2022, a total of 5,717 students applied to the Sandra Day O'Connor College of Law, and 1,178 were accepted. Among the admitted students, 303 successfully enrolled full-time in the school. The acceptance rate was 20.61%, and the enrollment rate was 25.72%.
For the class of 2023, the average LSAT score of ASU law school students was 160, and the average undergraduate GPA was 3.51. This GPA is the average score of 361 pre-admitted and currently enrolled freshmen. More precise statistics appear in the tables below:
| | | | |
| --- | --- | --- | --- |
| | Applications | Offers | Matriculated |
| Class of 2024 | 1423 | 616 (43.29%) | 215 (15.1%) |
| | 25% | Median | 75% |
| GPA | 3.39 | 3.63 | 3.80 |
| LSAT | 158 | 161 | 163 |
| | | | |
| --- | --- | --- | --- |
| | Applications | Offers | Matriculated |
| Class of 2023 | 1337 | 435 (32.54%) | 101 (7.6%) |
| | 25% | Median | 75% |
| GPA | 3.22 | 3.51 | 3.68 |
| LSAT | 155 | 160 | 162 |
Arizona State University Sandra Day O'Connor College of Law LSAT Percentiles
| | |
| --- | --- |
| 75th percentile | 162 |
| 50th percentile | 160 |
| 25th percentile | 155 |
2022 Entering Class Profile
| | |
| --- | --- |
| Number of Students | 307 |
| LSAT Score | 166 |
| Undergraduate GPA | 3.85 |
| % Women | 39.90% |
| % Students of Color | 3.3% |
What is the Tuition for the Arizona State University, Sandra Day O'Connor College of Law?
| | | |
| --- | --- | --- |
| | In-State Resident | Non-Resident |
| Full Time | $28,058 | $47,302 |
| Part Time | N/A | N/A |
What are the Living Expenses at the Arizona State University, Sandra Day O'Connor College of Law?
| | |
| --- | --- |
| On-Campus | $21,050 |
| Off-Campus | $21,050 |
What are the Housing Options at the Arizona State University, Sandra Day O'Connor College of Law?
| | |
| --- | --- |
| On-Campus | Yes |
| Off-Campus | Yes |
Bar Passage Rates at the Arizona State University, Sandra Day O'Connor College of Law
| | |
| --- | --- |
| Reporting | 73.9% |
| First Time Takers | 138 |
| ASU Average | 88.2% |
| Arizona's Average | 73.7% |
| National Average | 79.6% |
Application Deadlines
When will the Arizona State University, Sandra Day O'Connor College of Law's application materials be available?
Admissions are available on a rolling basis, so application materials are always available through LSAC.
When does the Arizona State University, Sandra Day O'Connor College of Law begin accepting applications?
The application process is currently ongoing. Priority applications have a deadline of March 1, 2023, and regular applications are due by August 1, 2023.
Does the Arizona State University, Sandra Day O'Connor College of Law have an "early admission" or an "early decision" process?
ASU doesn't currently have an early decision application.
How much is the application fee and when is the deadline?
| | |
| --- | --- |
| Application Fee | None |
| Early Decision Deadline | None |
| Regular Decision Deadline | None |
Does the Arizona State University, Sandra Day O'Connor College of Law grant interviews?
Many law schools conduct interviews to help them make a firm decision on whether to accept an applicant. Some law schools interview all admission prospects, while some like Harvard and Columbia, offer them by invite only. The ASU Law School doesn't grant interviews for future students.
Employment after Arizona State University, Sandra Day O'Connor College of Law
| | |
| --- | --- |
| Median Salary Private Sector | $82,000 |
| Median Salary Public Sector | $58,500 |
The Sandra Day O'Connor College of Law is ranked 11th among all law schools and 3rd in the realm of public law schools in America for the potential high-quality, long-term, and full-time employment of its graduates. The ASU Law Career Strategy and Professional Development Mentoring Center assists students with challenges such as passing the bar and getting their first jobs as lawyers.
The school reaches out to law firms, corporations, and their contacts in the government to match the unique specializations of their graduates. In recent times, they have shifted their priorities to meet the demands of the market, which is still recovering to a new norm from the Great Recession and the coronavirus pandemic.
They also host an assortment of events to jumpstart their students' careers, like corporate career fairs, on-campus interviews, and speed networking activities. Large law firms are increasing their participation in on-campus interviews, with some well-known names coming back looking for summer associate positions after taking a hit from the crises.
Interest from local companies is booming, and smaller firms have become a constant participant in their career events. They're looking for great candidates to help in their small to medium-sized businesses, just as ASU's students are looking for a great starting point to their legal careers. Jobs for in-house counsel and compliance and contract advisors are in good demand with the current state of the Affordable Care Act.
ASU graduates enjoy diverse opportunities for employment. They enter various fields of practice in the United States and abroad to find meaning in their jobs, a six-figure salary, or a rare mix between the two. Here's a quick breakdown of their 2019 statistics:
Field of Employment:
Law Firms: 0%
Business: 0%
Government: 0%
Public interest: 0%
Academia: 0%
Region of Employment:
Arizona: 72%
California: 6%
District of Columbia: 2%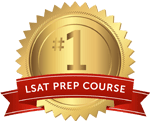 Get the #1-Rated LSAT Prep for free.
Try Risk Free
✓ No card required
✓ 1 minute setup